Nicknamed "The Gem State", Idaho's unique terroir of rushing rivers, rich and fertile soil, and abundant wildlife are just some of the things that make this state a true gem. Other than precious and semi-precious gemstones, other common things you can find in the ground are potatoes. One-third of potatoes grown in the U.S. hail from Idaho!
As far as the wine industry goes, it's steadily growing with 69 established wineries, 1,300 acres planted, and 160,000 cases of wine produced annually. Idaho is known for growing classic varieties, such as Syrah, Merlot, Riesling, Chardonnay, Tempranillo, and Malbec.
The combination of cool nights and hot days provide a wonderful balance for the acidity and sugar levels in the grapes, resulting in wines that pair perfectly with this remarkable state.
To learn more about our winery ranking process, our CW score, or how we gather and analyze data, please click here.
Note: We do our best to maintain up to date information on all wineries featured. However, we recommend checking directly with a winery before planning a visit. If you find any information below that needs to be updated please let us know.
---
1. Clearwater Canyon Cellars
Overview: Named Idaho Winery of the year in 2015, Clearwater Canyon was founded in 2004 on farmland that has been in the Nichols family for generations. The land was first purchased in 1916 by the current owner's great grandfather, and the rest is history.
The grapes are sourced from 7 vineyards, each having different influential impacts on the wines produced. The winery works hard to ensure that the reds, whites, and rose wine is always perfectly balanced, with nicely integrated structure.
---
2. Potter Wines
Overview: This family-owned winery is nestled by the Boise River, and is open everyday for wine tastings (but it's a good idea to call in advance). This fun, eclectic winery welcomes kids too, if you're planning a trip for the whole family.
Not only do they make brilliant red and white wines, but also jalapeño wines…Yes, jalapeño. This slightly spicy wine will make your taste buds dance with hints of smokiness and a touch of sweetness. It's also great to cook with!
---
3. Camas Prairie Winery
Overview: Founded and family-owned since 1983, this award winning winery has a wine for every occasion. Each vintage is crafted from local grapes, fruits, and honey, making delicious wines that will make you want another glass.
While producing all varieties of wine, this winery is predominantly focused on making excellent meads. Open everyday, the warm hospitality and genuinely unique wines will make you feel right at home.
---
4. Jovinea Cellars
Overview: Located in the panoramic Clearwater Canyon, this breathtaking winery hosts wine tastings Wednesdays through Sundays, and do not usually require reservations in advance.
If you want to turn up your tasting experience a notch, they also offer chocolate pairings with your wines for a small additional fee. The tasting room is located in a beautiful, historic building.
---
5. Cold Springs Winery
Overview: Growing over 12 grape varieties, Cold Springs Winery is sprawled onto 34 acres of vines, and it is just stunning. The quaint, cozy tasting room is welcoming with friendly staff that will always be more than happy to walk you through their lovely wines.
Winemaker, Cornelius Sebastian Glancey, has dedicated over two decades to the fine art of winemaking. He is extremely familiar with the rich, volcanic soil and weather environment that Idaho has to offer. He is determined to consistently make top quality wines that will be sure to grab your attention.
---
6. Rolling Hills Vineyard
Overview: The name says it all. This alluring winery is surrounded by green, rolling hills that look like they came straight out of a painting. Started as a winemaking hobby in 1970 by Clarence Mattox, Rolling Hills is a result of keeping the family winemaking tradition alive.
The tasting room has plush couches, warm décor, and a lovely patio that will ease all of your worries as you sip your way through the Pasculli family wines. It'll be hard not to walk away with a bottle (or more).
---
7. Dude DeWalt Cellars
Overview: Located in the rugged Eagle foothills, Dude Dewalt Cellars holds a fascinating history, and a deep respect to preserve the memory and legend of the area. They believe in crafted wine that embodies the same spirit of the daring pioneers who came before them. The bold landscapes reflect the past that truly inspires winemaker, Johnna Buchert.
The tasting room is open Wednesday through Saturday, pouring remarkable reds and a rose.
---
8. Koenig Vineyards
Overview: Open daily from 12-5pm, this charming winery has a gorgeous outdoor patio that overlooks the blanket of vines, making you feel a world away from everything. Opened in 1995, founder Greg Koenig has curated a traditional winemaking style with minimal intervention in the cellar, making wines rich, balanced, and highly enjoyable.
All grapes are grown on the estate, including popular varieties such as Cabernet Sauvignon, Viognier, Syrah, Merlot, Riesling, Sangiovese, Chardonnay, and Petit Syrah.
---
9. Holesinsky Vineyard and Winery
Overview: Established in 2001, Owner and winemaker James Holesinsky proudly grows organic grapes, free of chemicals, pesticides, synthetic fertilizers, and weed killers. The winery was started to honor his father Frank, and his lifelong dream. Twenty years later, the dream is still going strong, with phenomenal award-winning wines being produced.
The tasting room is open Friday-Sunday without a reservation required, but if you don't happen to be in the area one of those days, don't fret! Reservations are available to be made Monday – Thursday.
---
10. Indian Creek Winery
Overview: This award-winning farm winery is a 2nd generation run business, and has all of the charming things that you look for in a winery. The outdoor gardens are welcoming with ample seating, the wines are fragrant and harmonious, and the winery dog, Dahlia, is pure joy.
In 1982, Bill Stowe (aka the "Grandfather of Idaho Wines") started the winery with his wife, Mui. Since then, Bill has retired, but is happy to work his tail off out in the vineyard. It's hard not to feel the hard work and passion in the wines!
---
Plan Your Visit to Idaho's Top Wineries
With these remarkable wineries in mind, it's time to start planning your visit. We've partnered with some of the top travel brands to help you secure the best deals available and to make your trip truly unforgettable.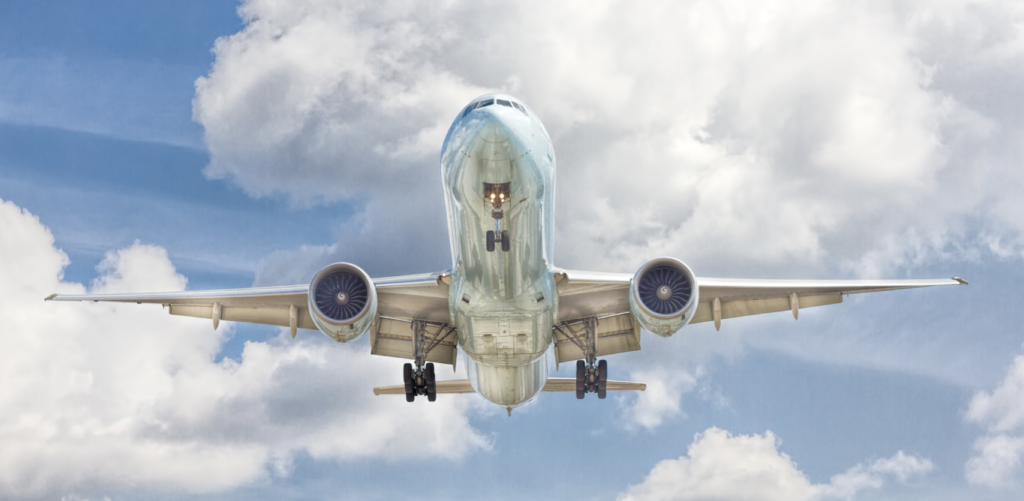 ChoiceWineries.com is reader-supported. When you buy through the links on our site, we may earn an affiliate commission. Visit our disclaimer page for more information.
Unforgettable Experiences
Viator.com (a TripAdvisor company) is our recommended vendor for finding unbelievable local experiences to complement your time visiting wineries.
Guided tours, hot air balloon rides, and scavenger hunts are just a few of the types of excursions you can find to book on Viator.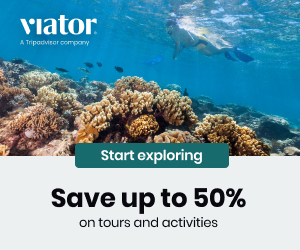 Travel & Accommodations
Expedia.com is our recommended travel vendor for booking flights, hotels, rental cars, and more.
Great deals and discounted packages are just the start. Expedia will allow you to tailor your trip to fit your needs and preferences.
Whether you're looking to book a first class flight, to stay at a 5 star hotel, or to book a quaint bed and breakfast, Expedia can help to secure your perfect travel arrangements across their vast network of travel and accommodation providers.
---
You might also enjoy…
---