Stretching along the shores of the Pacific Ocean, California is renowned for clear, sunny skies and breathtaking views. It's no surprise that California is called the Sunshine State.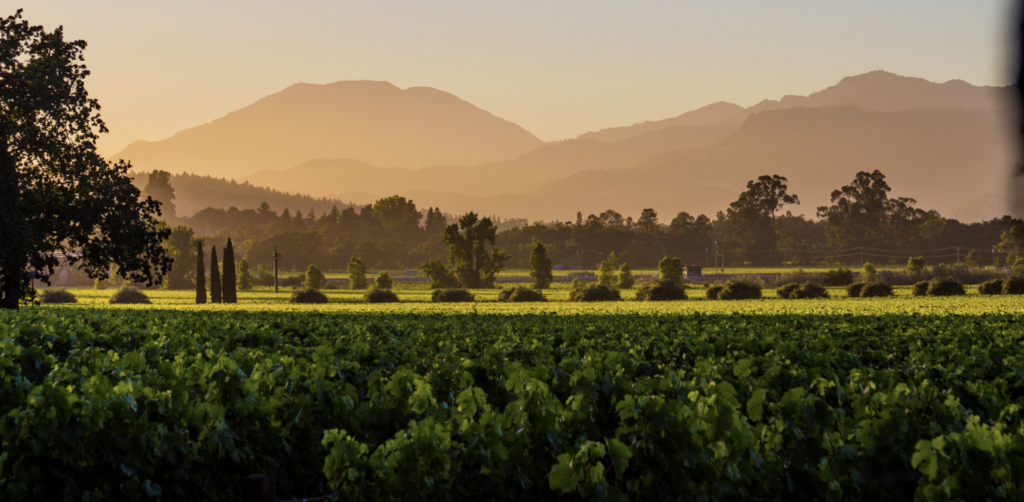 The remarkable wines that are produced here have gained a fame of their own, being recognized by top critics all over the world (the Paris Wine Tasting of 1976 was a proud moment for all Californian winemakers).
Just what exactly makes California wines so special? The Mediterranean climate and interestingly diverse soils have a tremendous effect. After all, great wine starts from the ground up! While over 60 grape varieties are grown in California, the leading varieties are still Cabernet Sauvignon and Chardonnay.
One of the most well-known regions in the state is Napa Valley. Wines here are made in a big, bold, juicy style that are great for long-term cellaring.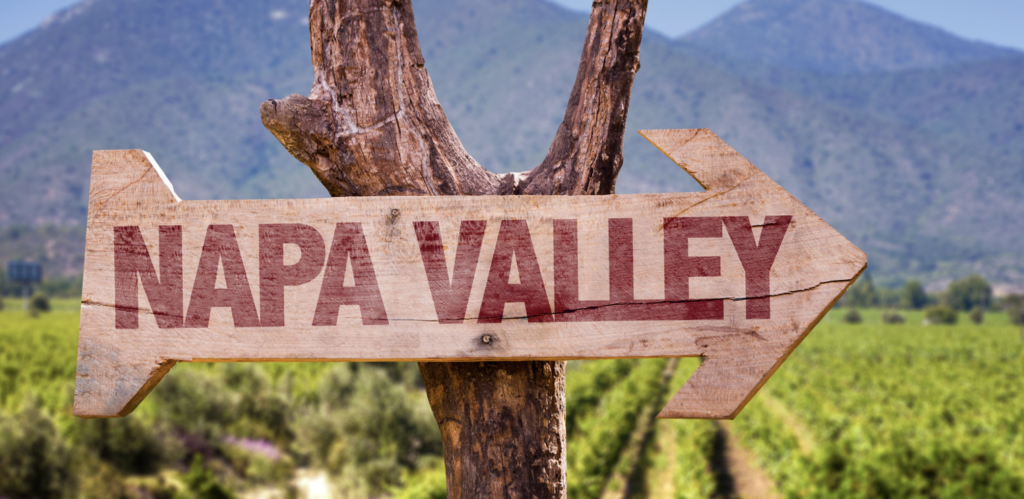 That being said, thanks to the ranging terroir across the state, it's home to many different styles. For those of you Pinot lovers, some of the finest Pinot Noirs hail from the Russian River Valley and Santa Lucia Highlands. These wines tend to have excellent balance and a superb ability to age.
Home to over 3,500 wineries, California is the leading state when it comes to wine production. With such a vast amount of choices, it can be overwhelming determine which ones to visit. The good news is we've done the hard work for you. Check out our list of the top wineries in California…
To learn more about our winery ranking process, our CW score, or how we gather and analyze data, please click here.
Note: We do our best to maintain up to date information on all wineries featured. However, we recommend checking directly with a winery before planning a visit. If you find any information below that needs to be updated please let us know.
---
1. VGS Chateau Potelle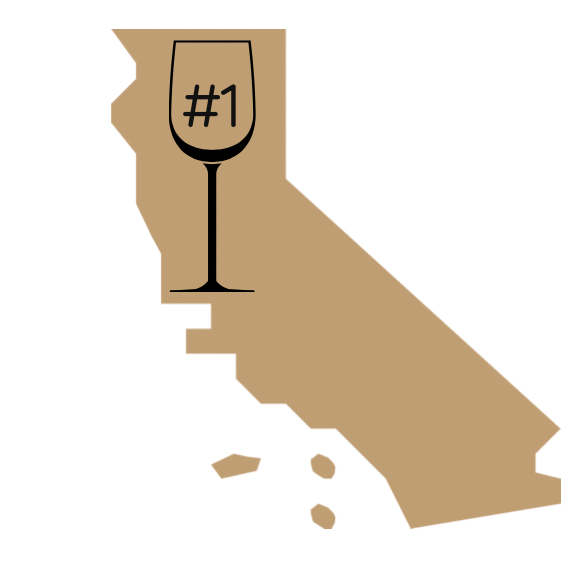 Overview: With an uplifting ambience and fantastically genuine wines, this Napa winery is the perfect paradise to slip away to. Owner and founder, Jean-Noel Fourmeaux, strongly believes that one must trust their own individual, personal taste. He focuses on creating wines that are not part of the main stream market, but rather unique wines with a definitive character.
The tasting house and garden offers both food and wine tastings, as well as a fabulous epicurean garden lunch prepared by Chef Ken Frank of La Toque Restaurant (a famed Michelin Starred restaurant).
---
2. MacLaren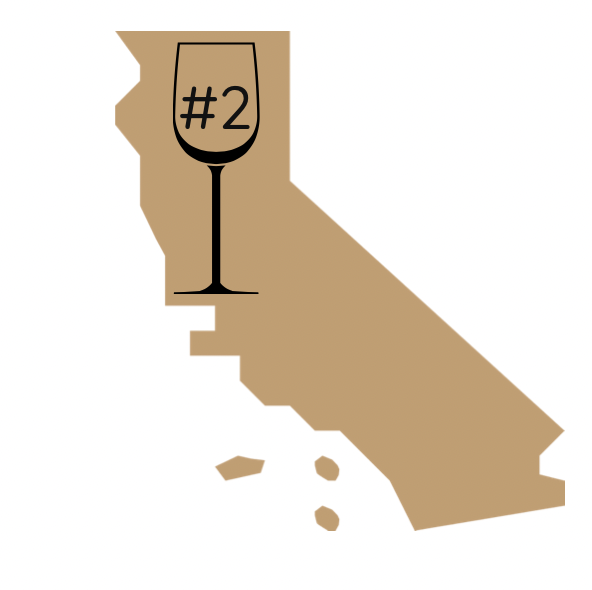 Overview: This little gem located in Sonoma County is a must-try, especially if you love Syrah. Owner and winemaker, Steve Law, uses his accumulated experiences and skills from France to produce fantastic wines. A lot of his inspiration hails from Northern Rhône, creating classically styled wines that are fruit driven and beautifully balanced.
It's always special when you get to taste wines with the winemaker themselves, which is exactly what MacLaren offers. Steve personally hosts the tastings, guiding you through a magnificent flight of Syrah, Pinot Noir, Viognier, and Sauvignon Blanc.
---
3. Pride Mountain Vineyards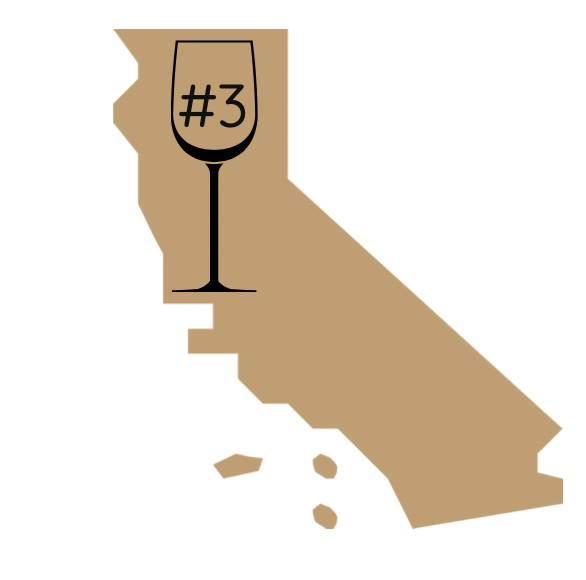 Overview: This winery is situated above the fog at 2,100 feet above sea level. This causes the vines to be bathed in constant sunshine, resulting in very intensely flavored wines. The team at Pride Mountain work very hard to ensure that the grapes are at their utmost peak when the time comes for them to be harvested.
The winery also offers three different wine tasting experiences of their wonderful wines (cheese and charcuterie are an option as well)! This family operated winery will make you feel right at home.
---
4. Larkmead Vineyards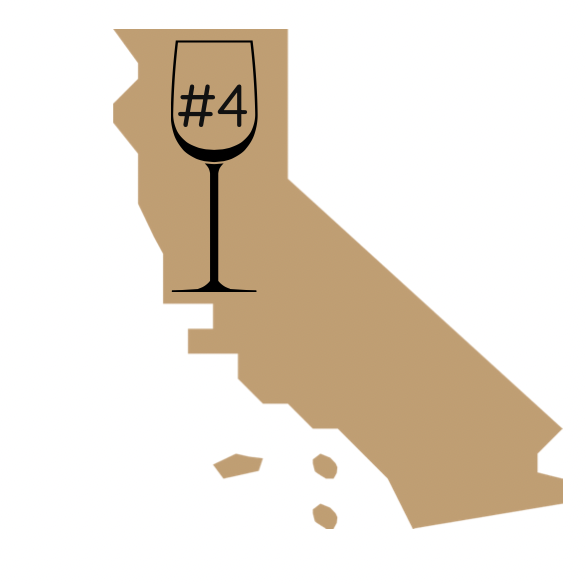 Overview: Founded in 1895, the Larkmead estate is one of the oldest family-owned establishments in Napa Valley. The 110-acre vineyard grows on a remarkable variety of soils, such as ancient riverbed gravel, clay, and loam.
Other than tasting utterly wonderful wines, the winery also offers visitors a stroll through the vineyards and barrel hall access through their cellar door! If that doesn't melt your everyday worries away, nothing will.
---
5. Modus Operandi Cellars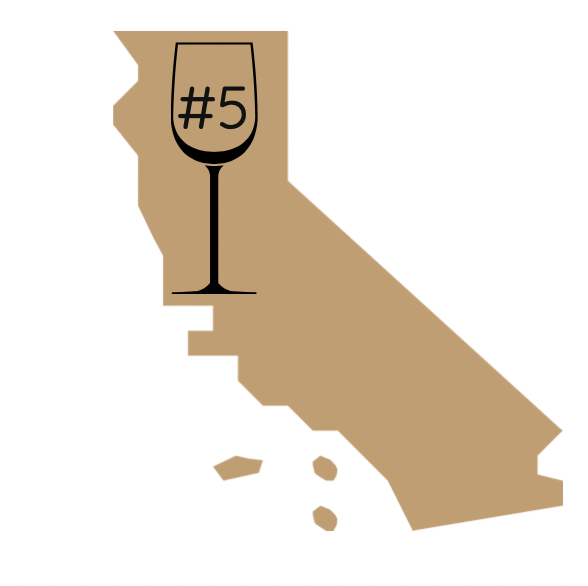 Overview: Nestled in Napa Valley is this small winery with a true passion to create something special. Originally from Dallas, TX, Jason Moore heard his calling to become a winemaker at just 24 years old. The decision to move to California was a wise one, as he now owns a beautiful boutique winery and produces very harmonious and well-structured wines.
During your visit, you can enjoy a wonderful tasting of 4 to 5 current vintage Modus wine, but also experience an exquisite cheese platter.
---
6. Stephen & Walker Winery
Overview: With many award winning wines, this small family owned and operated winery is all about quality. While the winery itself is in the heart of Sonoma, you can enjoy their wines made from remarkable vineyards scattered in Sonoma, Napa, Mendocino, and Monterey Counties.
Each tasting includes 5 delicious wines and a local, artisanal cheese plate. Whether it's a crisp Sauvignon Blanc that tickles your fancy, or silky smooth reds, Stephen & Walker Winery's diverse selection of prestigious wines will bring joy to every wine lover.
---
7. Anderson's Conn Valley Vineyards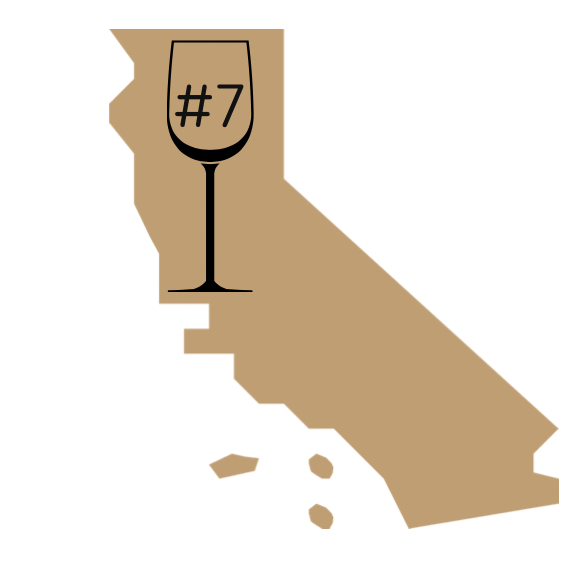 Overview: Starting in 1983, the Anderson's have worked hard to produce world-class wines that reflect the true depth of American wine. While all of their wines are simply divine, they are well-known for their Estate Cabernet Sauvignon. It displays dazzling characteristics of black fruit, spice, and earthy notes. This elegant wine ages beautifully, so you'll want to make room in your cellar for this charming Napa Cab.
The winery is located about 3 miles off St. Helena, but it feels worlds away with picturesque scenery of the rolling Napa hills.
---
8. Bell Wine Cellars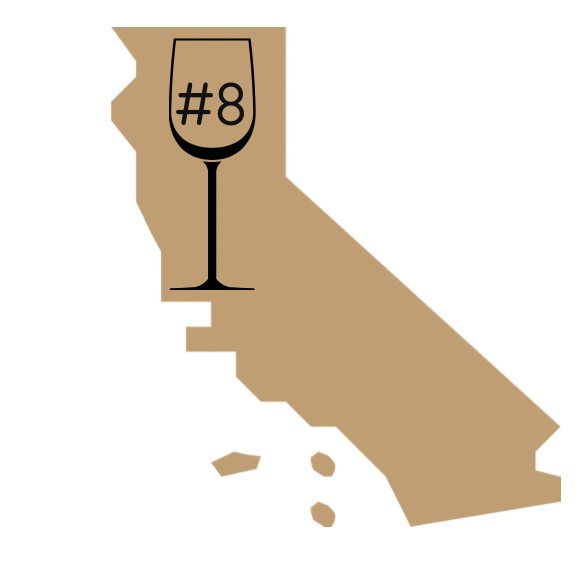 Overview: Offering several different tastings, Bell Wine Cellars' team is devoted to producing the finest wine that the Napa Valley has to offer through consistent quality and diligence. The winery produces many ranges of wine, including white, rosé, red, and single vineyard bottles.
John Hazek, winemaker at Bell Wine Cellars, believes, "Nurturing quality begins in the vineyards, is harnessed during winemaking, then carefully expressed with artful blending". John's artistic expression in the cellar results in long-lasting, balanced wines that become more complex with time.
---
9. Donum Estate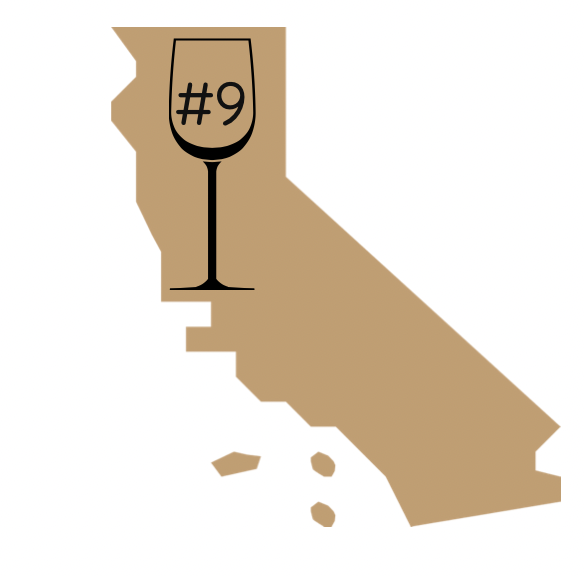 Overview: While wine is an obvious art of it's own, Donum Estate combines stunning visual art with the art of winemaking. Boasting over 40 large-scale, open-air sculptures dotted throughout their land, the winery combines nature and art to give each visitor a whole new experience of sense and imagination.
Donum Estate offers several tastings of their excellent wines from Carneros, Anderson, and Russian River Valleys. Enjoy them, all while taking a stroll through the stunning private sculpture collection and breath-taking lavender fields that stretch over the land.
---
10. Vincent Arroyo Winery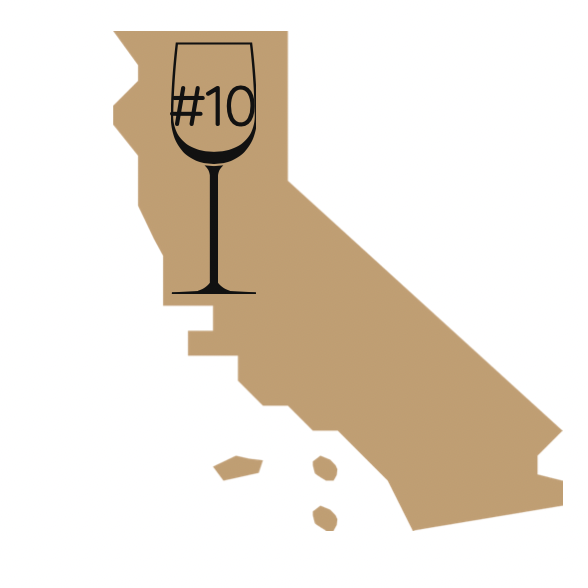 Overview: Vincent Arroyo, this winery's namesake founder, began his winemaking journey by purchasing the original 23 acre Calistoga, CA property in 1972. He immediately went to work on transforming the land's prune and walnut orchards into what ultimately resulted in the winery's first commercial vintage, released in 1984.
Today, Vincent Arroyo's winery produces 17 wines on an annual basis. They primarily produce reds, but do make a Chardonnay and a Port (dessert wine). You'll need to make a reservation before visiting, but it's absolutely worth it to take in some of their incredible wine. We highly recommend trying their Petite Sirah and Cabernet Sauvignon.
---
Plan Your Visit to California's Top Wineries
With these remarkable wineries in mind, it's time to start planning your visit. We've partnered with some of the top travel brands to help you secure the best deals available and to make your trip truly unforgettable.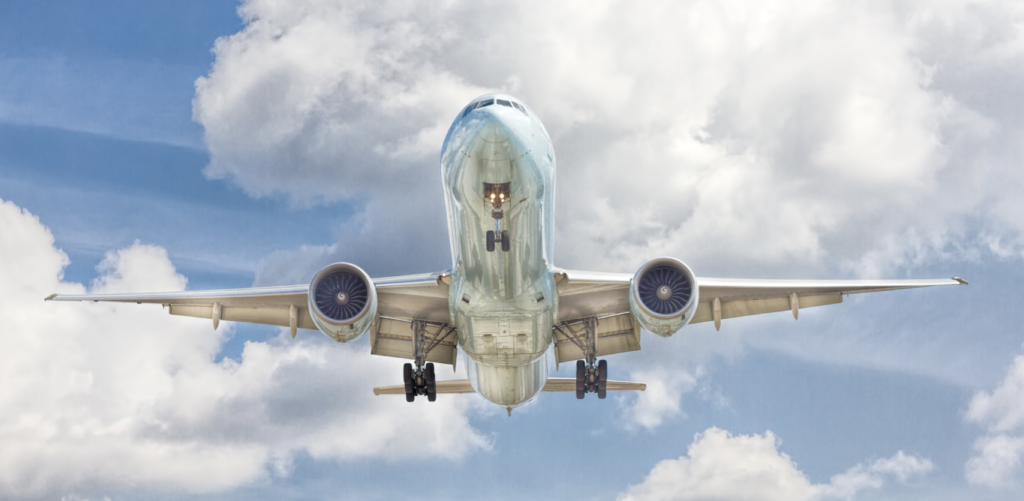 ChoiceWineries.com is reader-supported. When you buy through the links on our site, we may earn an affiliate commission. Visit our disclaimer page for more information.
Travel & Accommodations
Expedia.com is our recommended travel vendor for booking flights, hotels, rental cars, and more.
Great deals and discounted packages are just the start. Expedia will allow you to tailor your trip to fit your needs and preferences.
Whether you're looking to book a first class flight, to stay at a 5 star hotel, or to book a quaint bed and breakfast, Expedia can help to secure your perfect travel arrangements across their vast network of travel and accommodation providers.
Unforgettable Experiences
Viator.com (a TripAdvisor company) is our recommended vendor for finding unbelievable local experiences to complement your time visiting wineries.
Guided tours, hot air balloon rides, and scavenger hunts are just a few of the types of excursions you can find to book on Viator.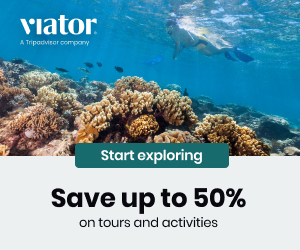 ---
You might also enjoy…
---