Looking for the perfect gift for a wine-loving friend or family member? Or maybe you'd like to expand your own wine world horizons? Perhaps you're simply looking to automate some of your own wine purchases.
Regardless of the reason, joining or gifting a wine club subscription is an excellent way for the recipient to gain exposure to many new wines. But with so many wine clubs available to join, it can be overwhelming to find the one that's right for you.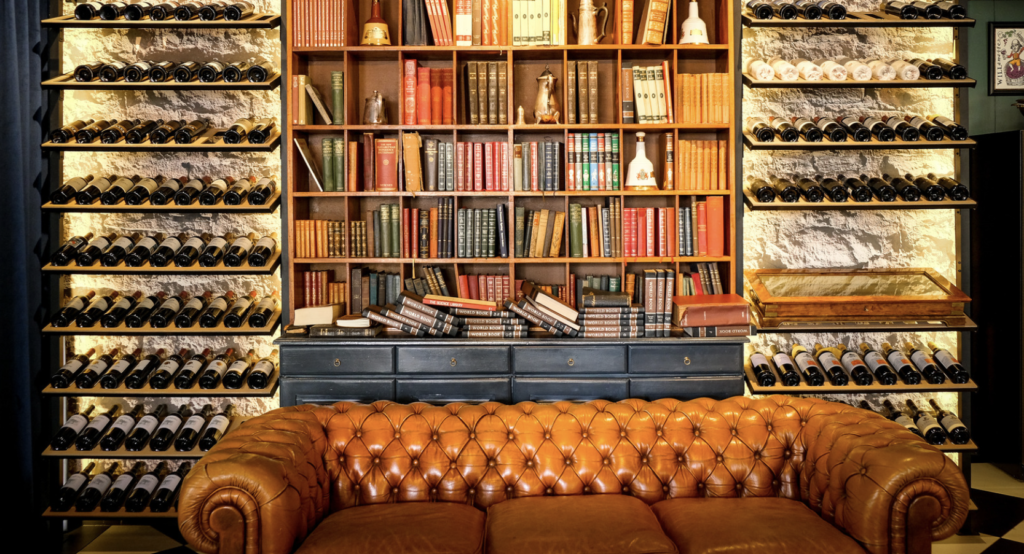 That's why we've done the work to research and review the most popular wine clubs, so you can make an informed decision without all of the effort. All of the wine clubs featured in our reviews are high quality, so instead of assigning a rating to each, we grouped them by category and highlighted each one's characteristics.
Below, you'll find our wine of the month club reviews grouped into premium, affordable, and organic categories. Learn more about each, sign-up, and kick back, as the wine subscription of your choice handles the curation and fulfillment of your personal wine collection.
ChoiceWineries.com is reader-supported. When you buy through the links on our site, we may earn an affiliate commission. Visit our disclaimer page for more information.
Best Premium Wine Subscription Options
---
Have a more refined perspective on your wine? Want to step up your wine game? These wine clubs curate their shipments with a focus on premium quality, exotic location(s), or both.
The Vice's NDA Club
Club Options: (3) Mini, Lover, VIP
Wine Source(s): Napa Valley exclusively
What makes The Vice's NDA Wine Club exclusive?
This club features wines from Napa Valley's most exclusive estates at prices you won't find elsewhere.
The Vice's NDA Club Review:
The Vice Wine is a Napa Valley luxury wine brand started and run by a husband and wife duo. They produce small batches of single grape varietal wines from vineyards across Napa Valley.
Their wine club offering, the "NDA club" leverages the relationships the founder, Malek, has developed over his 10+ years in the wine scene. Malek shares top-rated wines from his network of exclusive Napa Valley estates with NDA club members on a monthly or quarterly basis (your choice).
Due to the incredible pricing of the wines featured, the exact vineyards from which they originate are kept secret. That said, each wine included is promised to be sustainably crafted, sourced from a single vineyard, and incredible!
The NDA club has 3 options: the Mini (3 bottles), Lover (6 bottles), and VIP (12 bottles). Each step up offers additional value, including increasing levels of discounts across their entire collection, complimentary virtual tastings with the founder (Lover & VIP), and early allocation to their library and future wines (for VIP members).
The best wines from the top US wine region at a fraction of the price you'd typically pay…delivered to your door. Sounds like a winning recipe. Cheers!
SomMailier
Club Options: (3) C'est la Vie, Rendez-vous, Et Voila
Wine Source(s): France exclusively
What makes SomMailier exclusive?
SomMailier features only French wines that are not sold anywhere else in the US.
SomMailier Review:
Featuring exclusively a curated selection of French wines, SomMailier allows their club subscribers to choose from 3 different club options and whether each will be comprised of only reds, only whites, or a mix of both.
Selecting the C'est la Vie option will result in receiving 3 bottles per shipment, Rendez-vous is 6 bottles, and Et Voila is 12 bottles per shipment. SomMailier only offers a quarterly delivery option across all 3 club selections.
Each shipment includes all of the information you'd want to make your wine tasting experience special, including: in-depth descriptions of each wine, detail on the region it comes from, and food pairing suggestions.
You can even order a set number of quarterly deliveries of 1, 2, 4, or 8, in case you're not interested in signing up for a wine club in perpetuity, making it a great gift-giving option.
Finally, in case you needed one more reason to join…when you visit Bordeaux, France, they will even offer club members an exclusive VIP tour of some of their family wineries!
Gold Medal Wine Club
Club Options: (6) Gold, Platinum, Diamond, International, Garagiste, Pinot Noir
Wine Source(s): US, International
What makes the Gold medal wine club exclusive?
Nearly all of the wines featured in Gold Medal Wine Club's shipments have won top medals from major wine competitions or have been highly rated by national wine publications.
Beyond that, their highly exclusive Diamond club option caps membership at 500 total members!
Gold Medal Wine Club Review:
Gold Medal prides themselves on featuring only the highest quality wines. This includes their promise to never feature bulk, private label, or clearance or close out wines.
Their club options include a stair step of quality: Gold, Platinum, and Diamond. Gold is their most popular option, while Platinum primarily features 90+ point rated wines and Diamond takes it a step further focusing on 93+ point rated wines.
You can choose from one of three frequency options for all club selections, with the exception of the International and Diamond options, which are both delivered once per quarter.
If you're looking for something truly unique, you can try their Garagiste selection. This option exclusively features independent artisan wine producers. These small-lot wineries commonly produce less than 1,500 cases annually.
Beyond their plentiful options for high end, premium wine, Gold Medal shipments include all the information you would expect on the wines and producers to guide your tasting journey.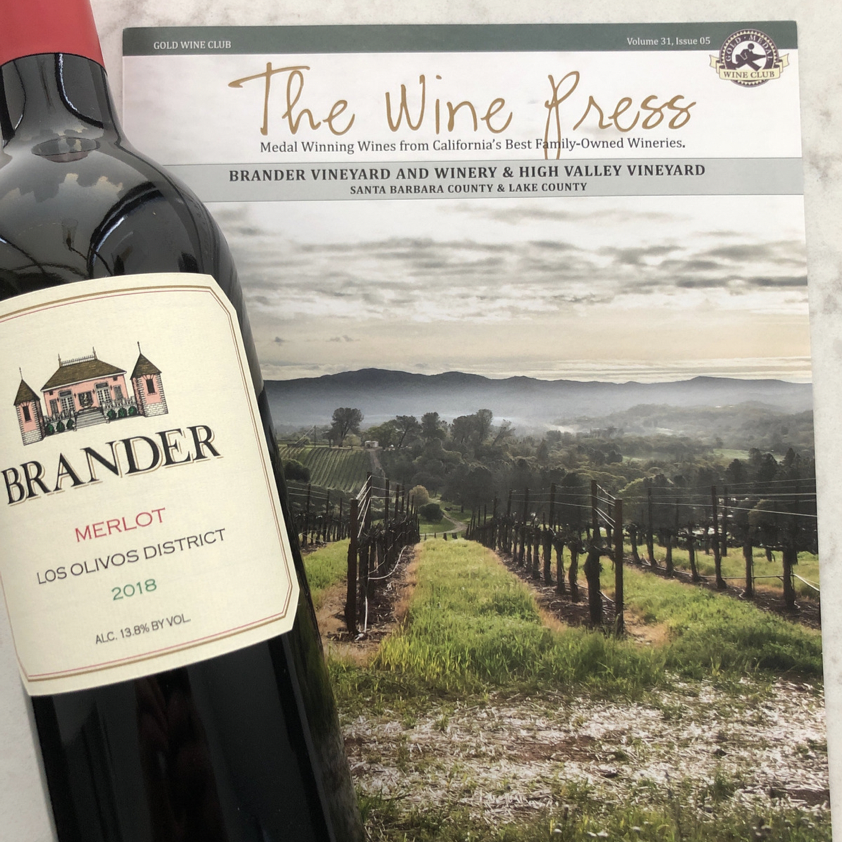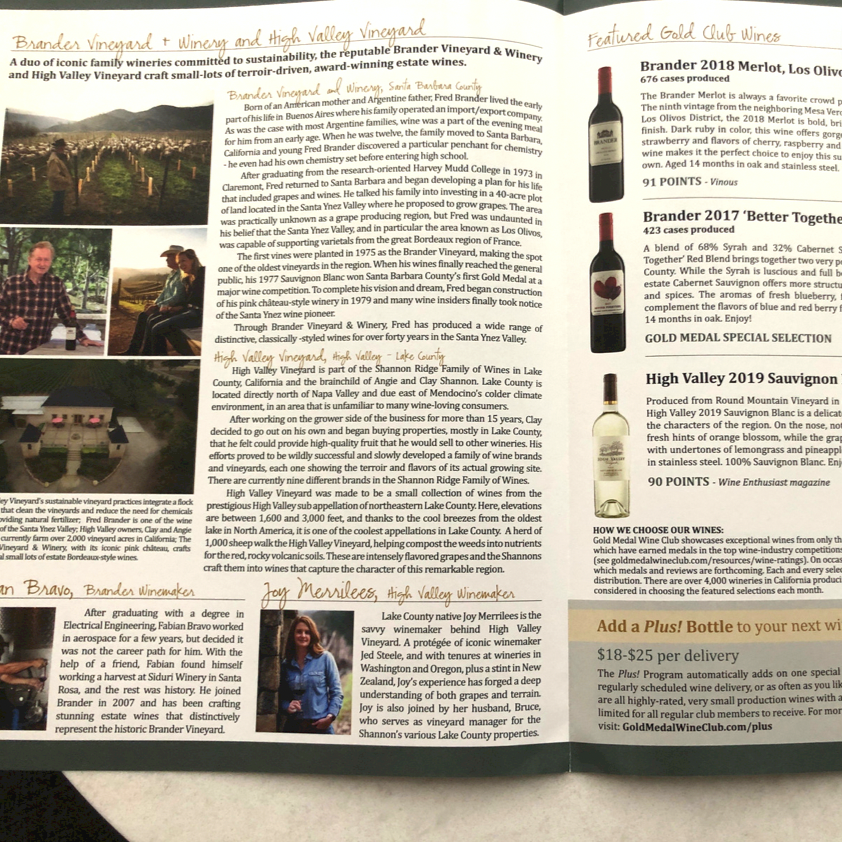 Finally, you can rest assured of the quality of your purchase, as we've found a number of independent customer reviews praising their fantastic customer service.
Affordable Wine Clubs That Punch Above Their Price
---
Looking for good value on your recurring wine shipment? These clubs have affordable options that will allow you to give yourself or others a wonderful gift without breaking the budget. (They also feature some exclusive and premium options, too.)
Cellars Wine Club
Club Options: (6) Single Bottle, Premium, Sweet, Sparkling, Red Wine Trio, 90+ Point
Wine Source(s): Global
What makes Cellars Wine Club affordable?
Cellars Wine Club offers free shipping on all orders, and they have case quantity options of both their Premium Wine Club and 90+ Point Wine Club, where you can take advantage of case volume discounting. Incredibly, the price point of their Premium Case Club comes in at roughly $11 per bottle!
Cellars Wine Club Review:
This small, family-owned operation has over 20+ years of wine expertise, and curates the bottles included in each of their club shipments from the best wines across the world with extreme care and quality guaranteed.
You can customize your recurring wine shipment to perfectly jive with how you like to drink your wine via their extensive menu of options. Pre-pay or pay for each shipment as you go, select how many finite shipments from 2-12 (or auto-renew in perpetuity), and set your desired mix of reds and whites.
With the exception of their two case options (Premium & 90+ Point Club), which are shipped on a quarterly basis, you can choose to receive a shipment each month, every other month, or quarterly. They also offer to cancel your order at any time.
In addition to the wine, each shipment includes wine tasting notes, wine scene insights, and access to a personal wine consultant to answer any questions.
Reflecting their confidence in the quality of their operation, each shipment is backed by their 100% 'No Bad Bottle' guarantee. Therefore, no need to worry about a bottle arriving damaged, going bad, or not traveling well, as they'll replace it, with no questions asked.
California Wine Club
Website: cawineclub.com
Frequency Options: (3) Monthly, Every Other Month, Quarterly
Club Options: (6) Premier, Signature, International, Aged Cabernet, Pacific NW, Case Club
Wine Source(s): US (CA, WA, OR), International
What makes California Wine Club affordable?
The price point for California Wine Club's most popular option, Premier, starts near $21 per bottle. Additionally, you can opt in to their Case Club option to unlock tremendous value (about $15 per bottle).
California Wine Club Review:
As you'd might expect, the California Wine Club primarily features wines from California. However, they also offer an International club selection featuring wines from across the world and a Pacific Northwest selection featuring wines from boutique wineries in Washington state and Oregon.
With 6 different club options, everyone can find something that fits their wine club needs. For example, their signature series features rare, award winning, and 90+ point wines for true wine connoisseurs.
Want to take it a step further up the quality spectrum? Try out their Aged Cabernet series for bottles aged 7-12 years and featuring some of the most complex and unique tasting profiles.
With the exception of their Case Club option, each club selection includes their helpful wine knowledge insert accompanying your delivery. This insert will provide all the pertinent information on your wine to guide your at home wine tasting experience.
Wine of the Month Club
Club Options: (10) Classic, California, Vintners, Limited, Cellar, Case, Mystery, Napa, Bordeaux, Rosé
Wine Source(s): Global
What makes the Wine of the Month Club affordable?
The Wine of the Month Club has multiple club options available at very affordable price points. Both their Classic Series and Case Club Series come in at around $14 per bottle before shipping.
Wine of the Month Club Review:
Also known as the Original Wine of the Month Club, this club pioneered the concept of shipping curated wines to customers through the mail.
It all started with Paul Kalemkiarian working to find the best value wines for customers at his wine shop in Southern California, and in the early 1970s he had his son (and current WOMC owner) Paul Jr. begin to deliver the two best value wines to his customers on a monthly basis. Soon enough, they began to ship these value focused wines monthly through the mail. The rest is history.
Now with over 50 years in operation, the Wine of the Month club offers nearly any option you could imagine from your wine club. In fact, they have ten different club selections with a focus ranging from geography (California, Napa) to type of wine (Bordeaux, Rosé) all the way to their Mystery Case Series where other than a guarantee of value, the contents are a mystery.
Beyond the numerous club options to select from, there are several additional ways to customize your shipment, like selecting the mix of reds and whites, number of bottles, and frequency of shipments.
Their newsletter, which accompanies each shipment, details out all the pertinent information on the wines featured (food pairings, tasting notes, information on the wineries).
Furthermore, to ensure the value and quality of the wines included in their shipments, the owner claims to personally sample over 250 wines monthly!
Finally, Wine of the Month Club brings all the assurances you would expect from a company with over half a century of experience. Notably, a guarantee of satisfaction with each bottle and a pledge to replace or reimburse any bottle that doesn't measure up to that standard. They provide customer support via both phone and email.
Best Organic Wine Clubs
---
You've found the right spot if you're in the market for a wine club that features exclusively organic or organic and sulfite-free wines. Beyond that, we also highlight clubs with an emphasis on selecting wines grown leveraging biodynamic methods.
Plonk Wine Club
Club Options: (3) Mixed, Red, White
Wine Source(s): Global
Are the wines featured in Plonk Wine Club organic?
Each bottle of wine featured in Plonk's monthly wine club shipments are natural wines, grown using organic and biodynamic methods. This means you can expect that no pesticides or commercial additives like colorants, acidifiers, artificial sugars, alcohol enhancements, or chemicals of any kind have made their way into the wine.
Plonk Wine Club Review:
Plonk Wine Club focuses on finding and featuring boutique and artisanal wines from around the world. Oftentimes, these wines are from countries you might not traditionally think of when considering your own wine purchases (e.g. Croatia, Slovenia, Hungary).
The natural and organically grown wines in Plonk Wine Club's shipments also include wines with minimal or no added sulfites.
Plonk's team tastes hundreds of wines in order to curate the selections for their monthly shipments. Additionally, accompanying each shipment is an insert with tasting notes and recipe pairings.
Options to further customize your monthly wine club shipment from Plonk include the number of bottles in each shipment (4, 6, or 12) and whether you pay on an ongoing basis or purchase a prepaid number of shipments (you can pre-pay for 3, 6, or 12 months).
Finally, enjoy free shipping on every wine club delivery from Plonk!
Best of the Rest: Honorable Mention
---
Looking for something a bit different from your wine club? These clubs didn't quite make the cut for our above lists, but bring some unique elements worth highlighting…
Winestyr
Website: winestyr.com
Frequency Options: (3) Monthly, Every Other Month, Quarterly
Club Options: (4) Mixed, All Reds, All Whites, Collectors
Wine Source(s): US only
Winestyr Review:
Did you know that over half the wine sold in the US comes from just 3 wine producers? That is not the wine you'll receive from Winestyr.
Winestyr offers sommelier curated selections from artisanal wineries across the US.
By ordering from Winestyr, you're helping to support independent wine producers. They have built relationships with over 125 US wineries, which are featured in each of their shipments.
Love a wine you received in your shipment? As a Winestyr club member, you receive free shipping on any additional orders from their wine store.
Customer reviews on 3rd party sites tout the fantastic customer service of the Winestyr team, so no need to worry about anything going wrong.
Winestry also features a Collectors edition, made up of rare and highly-rated red wines. This option is over twice the cost of their others, but is worth the expense if you're looking for a higher end option.
Beautiful packaging, lightning fast delivery, and incredible wines from independent US wineries make this club stand out.
---
Join Our Community
And Get Deep Discounts on Amazing Wine
---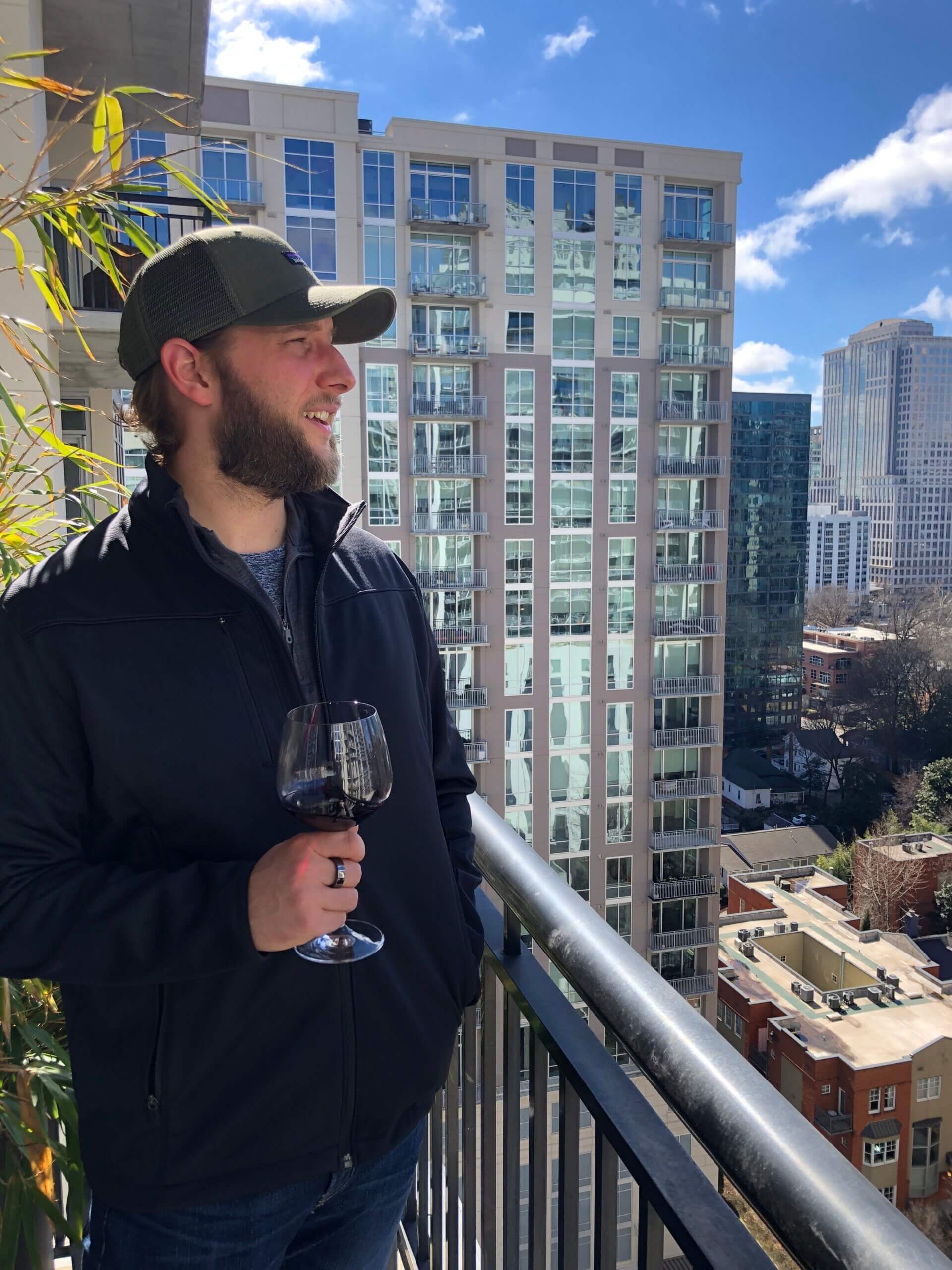 Jameson is the owner and founder of ChoiceWineries.com.  After years of professional experience in technology, data, and analytics he decided to apply those skills to a hobby he wanted to gain a further appreciation for – wine. An avid wine drinker, he enjoys bold reds with heavy oak influence.