Ranking second for wine production in the country, the state of Washington is the ultimate getaway for wine lovers. Home to over 80 grape varieties, famous American Viticultural Areas including Columbia-, Walla Walla-, and Yakima-Valleys, and over 1,000 wineries…it's safe to say that Washington state has a booming wine industry (and not slowing down anytime soon)!
The Cascade Mountain range plays a heavy role in producing the continental climate in which local grapes grow so well. The mountains act as a divider between the wet, marine-influenced climate in the western part of the state, and the drier, desert-like climate of the eastern half. They also provide incredibly beautiful scenery from many of the wineries.
Explore Washington's flourishing wine country the way it was intended; with good company, stunning wines, and delicious, locally-sourced food. These top 10 wineries will create unforgettable memories of your trip down the Washington Wine Trail.
To learn more about our winery ranking process, our CW score, or how we gather and analyze data, please click here.
Note: We do our best to maintain up to date information on all wineries featured. However, we recommend checking directly with a winery before planning a visit. If you find any information below that needs to be updated please let us know.
---
1. VanArnam Vineyards
Overview: Located in the Rattlesnake Hills AVA, this fun little gem is only 2.5 hours from Seattle. Pack a picnic to enjoy on their peaceful patio, or enjoy a delicious meal at the 'Tin Roof Grill' in the covered courtyard, which features breathtaking views of the Yakima Valley.
VanArnam is focused on making small batch, handcrafted wines that are smooth, balanced, and easy to drink with or without food. The winery grows 5 different grape varieties, including Syrah, Cabernet Sauvignon, Malbec, Merlot and Cabernet Franc…the perfect stop for red wine lovers!
---
2. Martin Scott Winery
Overview: Nestled in East Wenatchee, Martin Scott is a family owned and operated winery that grows 17 different grape varieties (most of which you can taste)!
Relax on one of the three patios that overlooks the Mission Ridge ski area and fields of various orchards. This winery is great for the little ones too, as it features a train that'll take them on a fun little ride, or they can run wild on 8 acres of green grass. Open Fridays through Sundays, the winery often hosts entertaining events as well, so be sure to check the website to see what you're in for!
---
3. Aesir Meadery
Overview: Started in college with an old family recipe, Aesir Meadery is all about making bold flavors in small batches. All of the meads made are seasonal, with a constant rotation of flavors based on the freshest ingredients available.
Located in the heart of Everett, be sure to call in advance, as tastings are by appointment only. Experience true hospitality by the warm, friendly staff, or very possibly the owner himself!
---
4. Rainier View Winery & Nursery
Overview: Hosting indoor and outdoor tastings, enjoy the serene environment while tasting a flight of wine with friends. Open Wednesdays through Sundays, Rainier View offers 25 different wines to taste, as well as beautiful plants, pots, and garden starters from their very own nursery (Nursery open April-August).
The charming, rustic ambience will make you feel worlds away as you sip the delightful, vibrant styled wines. You may even run into some live music that's occasionally featured at the winery!
---
5. Stavalaura Vineyard
Overview: Open seasonally on weekends, stop by and enjoy a wonderful tasting of the award-winning wines on their elegant patio. Nestled just outside of the small, friendly town of Ridgefield, Stavalaura is a quaint, family-owned business that prides itself on producing beautiful, unique wines.
The winery currently grows three grape varieties: Pinot Noir, Golubok, and Zweigelt, and sources other grape varieties (Merlot and Cabernet Sauvignon) from Eastern Washington.
---
6. Comforts of Whidbey
Overview: Have you ever wanted to wake up at a winery? You can do just that at Comforts of Whidbey. Located on breathtaking Whidbey Island, escape to this serene bed and breakfast winery for complete relaxation.
This little slice of paradise has six rooms above the winery with incredible views of rolling hills, vineyards, and the Puget Sound. You can also stop in for the day, take in the exquisite scenery, and enjoy a wine tasting on the spacious, outdoor deck.
---
7. Frichette Winery
Overview: Located on Red Mountain, this family-owned, limited production winery showcases some of the best wines that Red Mountain has to offer. Open daily from noon to 5pm, reservations are not required (unless you are a group of 8 or more).
Frichette Winery has come a long way, opening it's doors in 2013 with only 650 cases of wine to sell. The winery now produces approximately 2,000 cases of red and white wines that can be found in a handful of local restaurants. The pleasant, well-structured wines will captivate your taste buds, leaving you wanting another sip.
---
8. Solemn Cellars
Overview: Step into the bright, cheerful tasting room and be absorbed by gorgeous views of the vineyards, tasteful décor, and fantastic wines of course! Solemn Cellars is settled in the heart of Walla Walla Valley, and has ample outdoor seating for guests to enjoy.
Experience true Washington in a glass with the wines always made from 100% locally grown grapes. The winery is open for tastings Fridays and Saturdays, and doesn't require reservations. You might even get to meet the friendly wandering winery dog, as well!
---
9. South Hill Winery
Overview: Specializing in cool climate wines, South Hill was founded in 2006 by Philip and Sheryl Jones after numerous years of making wine in New Zealand.
Located on a stunning site near the top of Underwood Mountain, the cozy tasting room features the equipment used to make their fantastic wines, as well as an outdoor picnic area that provides striking mountaintop views. The winery makes brilliant, award-winning red, white, and rose wines to please each and every visitor's palate.
---
10. Aluvé Winery
Overview: This incredibly beautiful winery is nestled in Walla Walla Valley, and founded by two Air Force pilot veterans. Open seasonally from Friday to Sunday, reservations are required before visiting.
Surround yourself with fresh country air, hundreds of grapevines, and good times while you taste your way through their lovely selection of red, white, and rose wines. We highly recommend tasting the Estate Cabernet Sauvignon, bursting with notes of ripe, black fruit and smooth, silky tannins. Cheers!
---
Plan Your Visit to Washington's Top Wineries
With these remarkable wineries in mind, it's time to start planning your visit. We've partnered with some of the top travel brands to help you secure the best deals available and to make your trip truly unforgettable.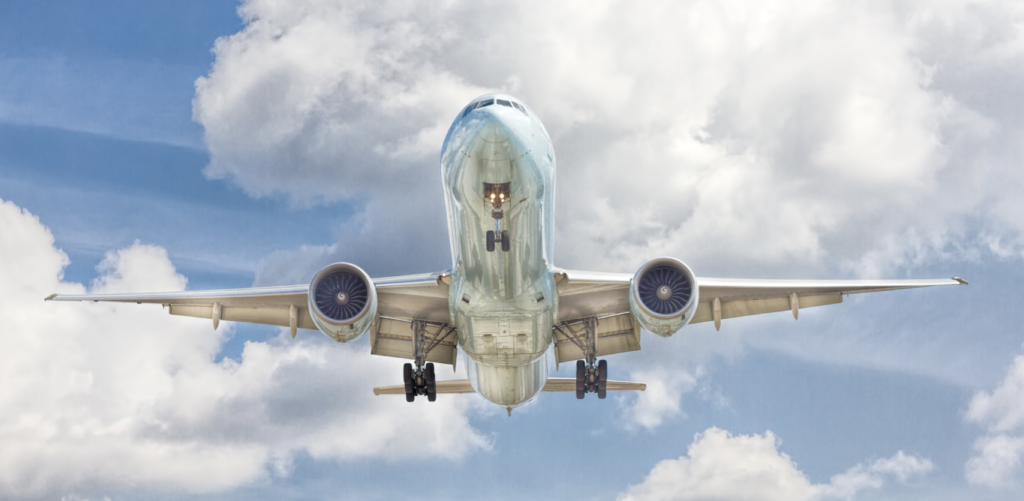 ChoiceWineries.com is reader-supported. When you buy through the links on our site, we may earn an affiliate commission. Visit our disclaimer page for more information.
Travel & Accommodations
Expedia.com is our recommended travel vendor for booking flights, hotels, rental cars, and more.
Great deals and discounted packages are just the start. Expedia will allow you to tailor your trip to fit your needs and preferences.
Whether you're looking to book a first class flight, to stay at a 5 star hotel, or to book a quaint bed and breakfast, Expedia can help to secure your perfect travel arrangements across their vast network of travel and accommodation providers.
Unforgettable Experiences
Viator.com (a TripAdvisor company) is our recommended vendor for finding unbelievable local experiences to complement your time visiting wineries.
Guided tours, hot air balloon rides, and scavenger hunts are just a few of the types of excursions you can find to book on Viator.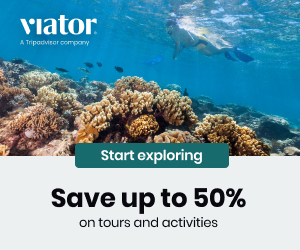 ---
You might also enjoy…
---