Established in 1984, Walla Walla Valley AVA (American Viticultural Area) is one of the few AVAs that crosses state lines – it falls in both Washington State and northeastern Oregon. Walla Walla Valley is encompassed by the much larger Columbia Valley AVA.
There are around 140 wineries operating in Walla Walla Valley, sourcing grapes from over 3,000 acres of vineyards. Although…Walla Walla Valley can be a rather rugged place to grow grapes and make wine.
Rainfall is low in this area and many wineries rely on irrigation. Elevations range from 400 to over 2,000 feet above sea level. Furthermore, there can be dramatic swings in temperature from day to night. This wide diurnal range is beneficial in the vineyard, however – the warm days allow the grapes to fully ripen, while cool nights help retain acidity, creating balance in the final product.
Soils in Walla Walla Valley are mostly loess, meaning they are well draining and suitable for a number of grape varieties. Cabernet Sauvignon is the most planted grape in Walla Walla Valley, but the AVA is home to a wide array of varieties – Merlot, Syrah, Sangiovese, Chardonnay, and Viognier are all widely planted, along with other Bordeaux, Rhone, and Italian varieties.
This part of Washington is known for producing a number of agricultural products, including apples, strawberries, onions, and more – expect to see a lot of local produce on menus. Downtown Walla Walla is the commercial hub in the area and is home to charming accommodations, great restaurants, shopping, and wine tasting rooms. There is a vibrant arts scene in the area as well – something for everyone to enjoy!
To learn more about our winery ranking process, our CW score, or how we gather and analyze data, please click here.
Note: We do our best to maintain up to date information on all wineries featured. However, we recommend checking directly with a winery before planning a visit. If you find any information below that needs to be updated please let us know.
---
1. Solemn Cellars
Overview: Step into the bright, cheerful tasting room and be absorbed by gorgeous views of the vineyards, tasteful décor, and fantastic wines of course! Solemn Cellars is settled in the heart of Walla Walla Valley, and has ample outdoor seating for guests to enjoy.
Experience true Washington in a glass with the wines always made from 100% locally grown grapes. The winery is open for tastings Fridays and Saturdays, and doesn't require reservations. You might even get to meet the friendly wandering winery dog, as well!
---
2. Aluvé Winery
Overview: This incredibly beautiful winery is nestled in Walla Walla Valley, and founded by two Air Force pilot veterans. Open seasonally from Friday to Sunday, reservations are required before visiting.
Surround yourself with fresh country air, hundreds of grapevines, and good times while you taste your way through their lovely selection of red, white, and rose wines. We highly recommend tasting the Estate Cabernet Sauvignon, bursting with notes of ripe, black fruit and smooth, silky tannins.
---
3. Garrison Creek Cellars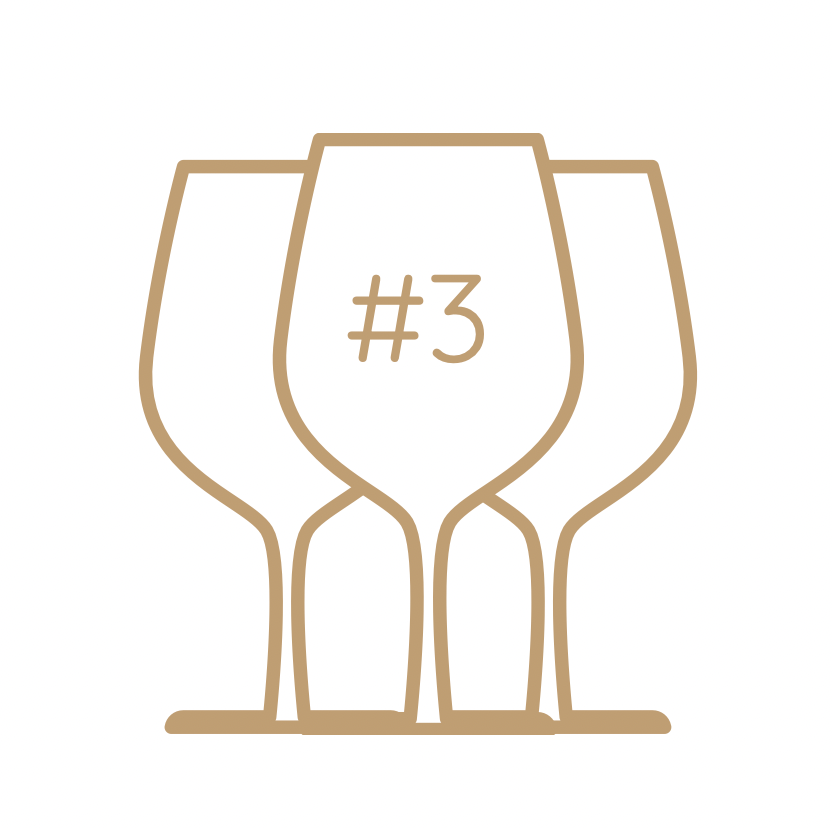 Overview: Garrison Creek Cellars, located in Walla Walla, is open for tasting by appointment only – call or email to schedule a private tour and tasting. The property has an appealing mix of rustic charm and modern winemaking equipment.
Wine highlights include their incredible Syrah, Tempranillo, and Malbec, among others. Garrison Creek sources its grapes from Les Collines vineyard in southeast Washington. Les Collines is one of the most premier vineyards in the area, and the fruit from here is highly coveted.
---
4. Barons Winery
Overview: Barons Winery has been producing wine since the 2001 vintage, and focuses on highlighting Bordeaux varieties (both red and white). The unique rosé of Cabernet Franc is worth seeking out. Other popular wines include a few different blends, Petit Verdot, Cabernet Sauvignon, and Merlot. Barons has some of the oldest grape vines in the area, helping them produce concentrated and complex wines.
The tasting room is open Thursday-Sunday; be sure to check ahead as hours can change.
---
5. Rasa Vineyards
Overview: Rasa Vineyards sources grapes from northeastern Oregon and eastern Washington for their wines. Rasa has been making ultra premium, small lot wines for 14 years! In fact, many unique back vintages (worth the trip alone) are still available. The wines all have unique names that tell specific stories, which you can read about online, or hear about in person during a tasting.
The tasting room is open daily by appointment. Tastings ($75 each) include six wines and take about an hour.
---
6. Tempus Cellars
Overview: Tempus Cellars has three different locations in Washington state to visit – Seattle, Spokane, and Walla Walla. The Walla Walla tasting room in the 'airport district' is open seasonally. Reservations are preferred, but they welcome walkins when possible.
Current wines available include Cabernet Sauvignon, Cabernet Franc, a red blend, and a dry Riesling. Winemaker Joe Forest focuses on Old World winemaking techniques, including using grapes at ideal ripeness and aging in French oak. The result? Remarkable wines.
---
7. Los Rocosos Vineyards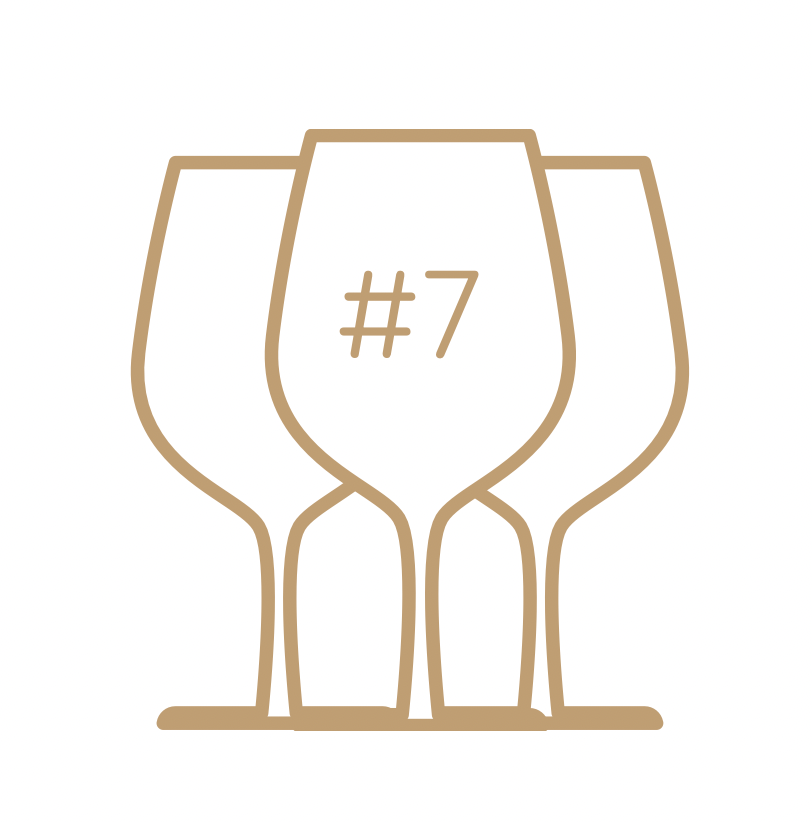 Overview: Los Rocosos Vineyards is based in the Rocks District AVA of northeastern Oregon, an area known for unique terroir. Estate grown grapes include Rhone varieties such as Grenache, Mourvedre, Viognier, Grenache Blanc, and Syrah. Additionally, GSM blends, Merlot, Sangiovese, and Sauvignon Blanc are among the popular wines here.
Guests can make an appointment to visit the sustainably farmed vineyards Monday-Thursday, or enjoy the tasting room (based in Milton Freewater, OR) Friday-Sunday. Reservations are recommended.
---
8. Ducleaux Cellars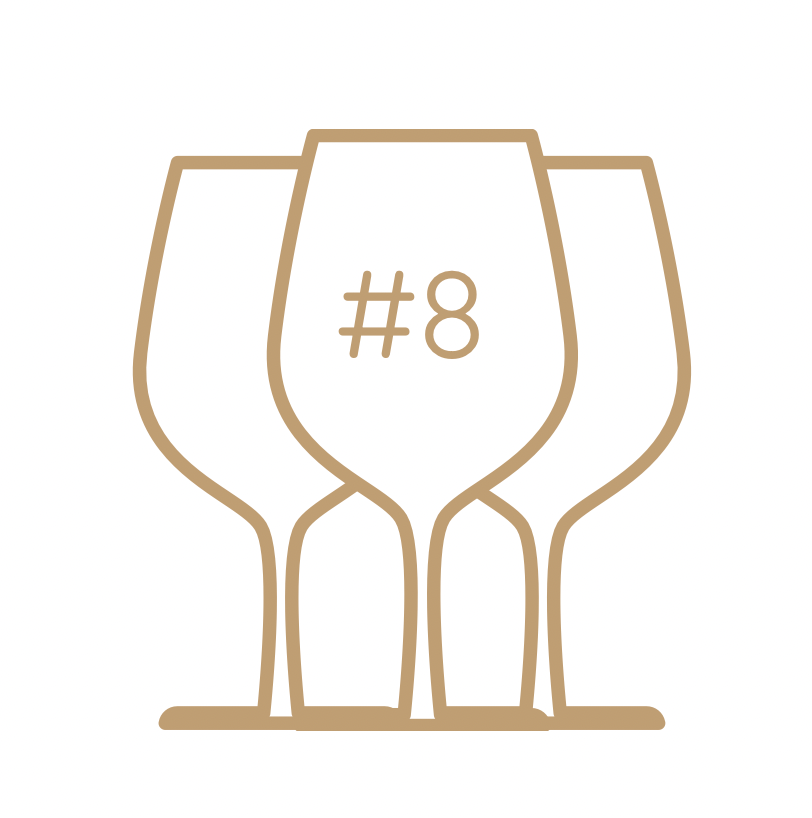 Overview: Ducleaux Cellars is a family owned boutique winery based in the Rocks District AVA. Tastings here are highly personal and led by the winemaker, so availability is limited – be sure to make a reservation in advance online.
Tastings, all of which are private, also include a walk in the vineyards. The wines all have fun names (Anarchy and Love & Chaos, to name a few), but are largely based on Rhone varieties – Syrah, Mourvedre, Viognier, and Roussanne are common grapes in the blends.
---
9. g. Cuneo Cellars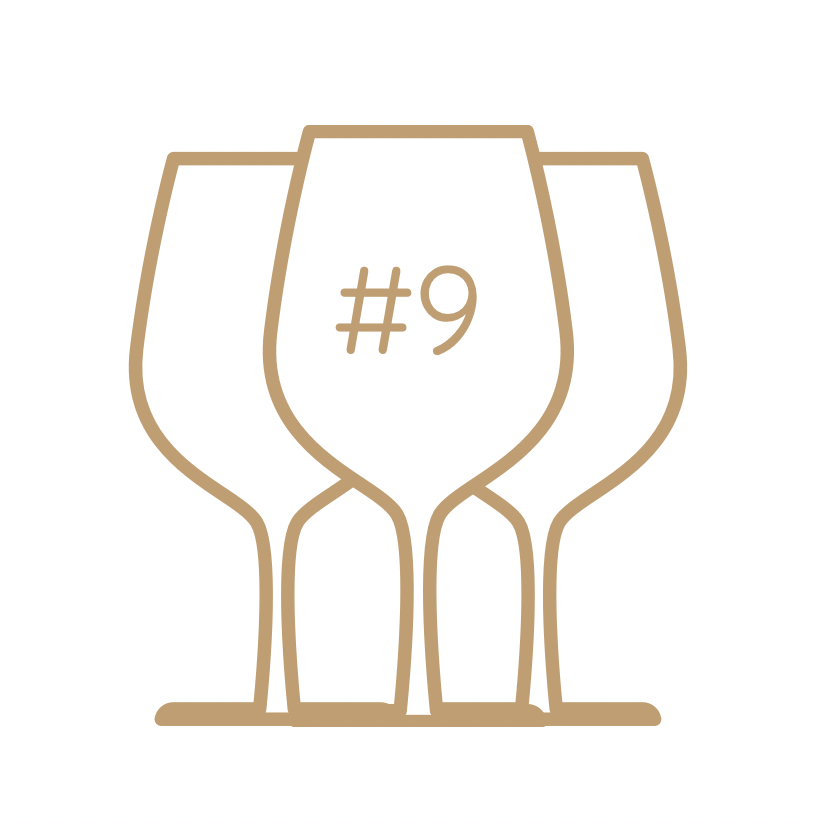 Overview: g. Cuneo Cellars brings 'Italian style wines' – in both grape variety and winemaking techniques – to Washington state. The winery opened in 2014 and was the first in the area to focus exclusively on Italian varieties. g. Cuneo utilizes Sangiovese, Nebbiolo, Barbera, and more in crafting their wonderful wines. They also produce a Ripasso style wine, made partially from dried grapes to create really concentrated flavors.
The tasting room, located in Walla Walla, is open by appointment only.
---
10. Trust Cellars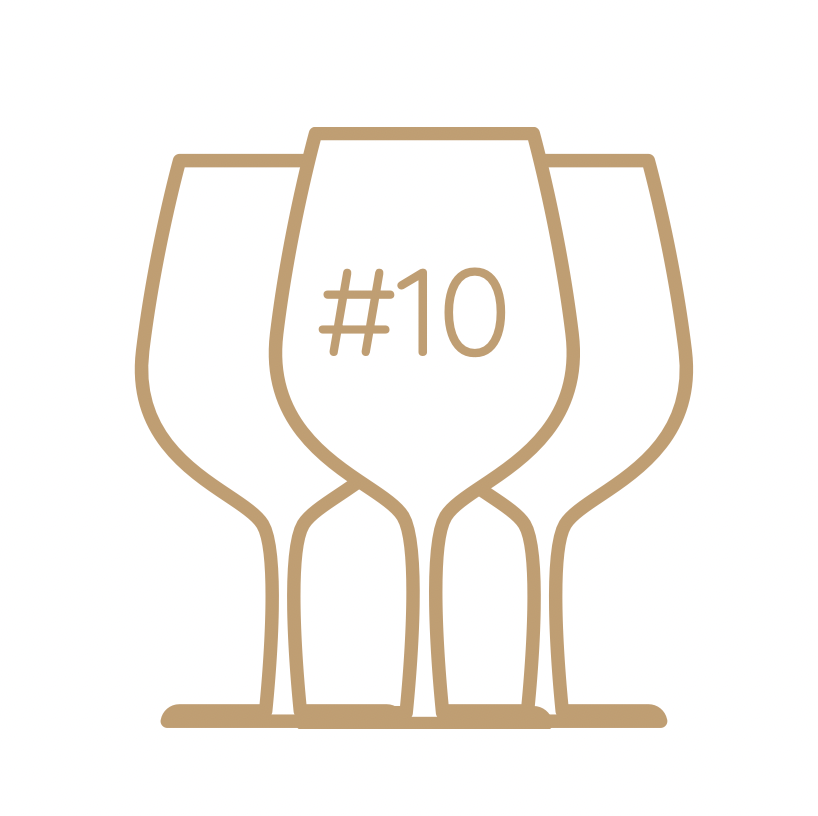 Overview: Trust Cellars has two tasting rooms on opposite ends of Washington – one in Woodinville, close to Seattle, and the other in Walla Walla. Woodinville is open to the public Friday-Sunday, while Walla Walla requires a reservation.
Trust crafts wines from Cabernet Sauvignon, Cabernet Franc, Syrah, and more; their Riesling has been highly acclaimed by Seattle Magazine and definitely worth a taste. Trust occasionally has their used barrels for sale – a really unique way to commemorate your visit!
---
Plan Your Visit to Walla Walla's Top Wineries
With these remarkable wineries in mind, it's time to start planning your visit. We've partnered with some of the top travel brands to help you secure the best deals available and to make your trip truly unforgettable.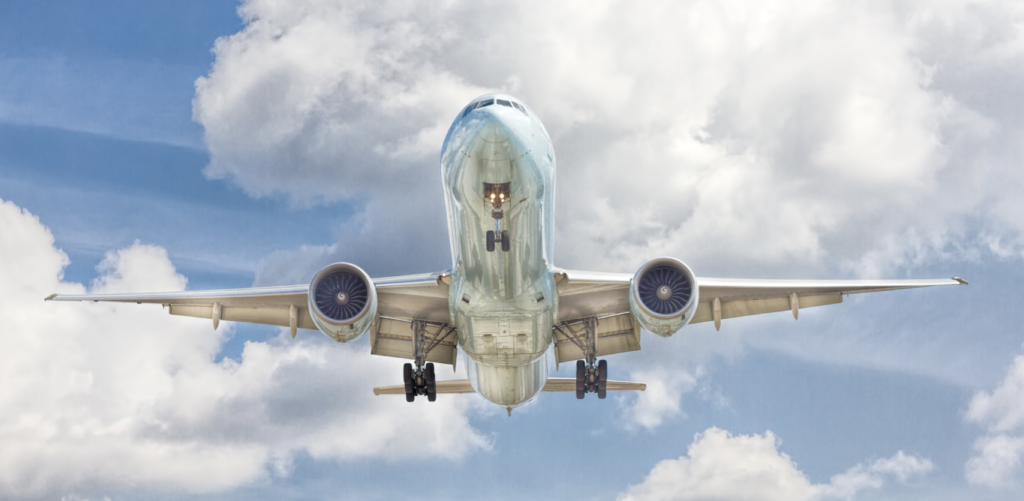 ChoiceWineries.com is reader-supported. When you buy through the links on our site, we may earn an affiliate commission. Visit our disclaimer page for more information.
Unforgettable Experiences
Viator.com (a TripAdvisor company) is our recommended vendor for finding unbelievable local experiences to complement your time visiting wineries.
Guided tours, hot air balloon rides, and scavenger hunts are just a few of the types of excursions you can find to book on Viator.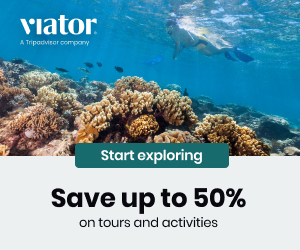 Travel & Accommodations
Expedia.com is our recommended travel vendor for booking flights, hotels, rental cars, and more.
Great deals and discounted packages are just the start. Expedia will allow you to tailor your trip to fit your needs and preferences.
Whether you're looking to book a first class flight, to stay at a 5 star hotel, or to book a quaint bed and breakfast, Expedia can help to secure your perfect travel arrangements across their vast network of travel and accommodation providers.
---
You might also enjoy…
---