Big. Bold. Powerful.
These three words instantly come to mind when I think of Syrah (also known as Shiraz in Australia). Other than being a great wine to pop open on a cold winter night, Syrah is also the perfect companion to a summer barbecue or picnic. And let's not forget Sparkling Shiraz as well, because it's definitely worth talking about!
What's the Difference Between Shiraz and Syrah?
A lot of people wonder why there are two names for the same grape variety.
While there are differences in the winemaking styles of Old World Syrah and New World Shiraz, Shiraz is simply a name that the Aussies decided to stick with. While living in Australia, I found this very common.
For example, afternoon is called 'arvo', or mosquitos are simply called 'mozzies'. Why not call Syrah, Shiraz?
Styles of Syrah
Old World Syrah
Originating in the Rhône Valley of France, Syrah is still the backbone of the region today. A 340+ acre appellation called Hermitage produces some of the most expensive Syrahs in the world.
Syrah has deep historical ties with the Popes and monks of the 14th century, as they planted vines around Avignon and Châteauneuf-du-Pape. These hard working monks made exquisite, high quality wines that put a new spotlight on the Rhône Valley, and French wine in general.
While Châteauneuf-du-Pape can be made with 13 grape varieties, Syrah and Grenache are important foundations in creating these spectacular wines.
Common traits found in old world Syrahs:
high acidity
herbaceous and spice driven notes
leaner tannins than those of the new world
New World Shiraz
When talking about new world Syrah, bigger is better. New world Syrahs tend to have more voluptuous tannins, lower acidity, and more pronounced fruit characteristics.
The Barossa Valley (South Australia) is one of hottest regions when talking about new world Shiraz. Home to just over 150 wineries, the Mediterranean climate is ideal for full-bodied, robust wines.
Outside of Australia, South African Syrahs have also been noted to really pack a two-hit punch:
big, juicy tannins
heavy blackberry, plum, and jam notes
Sparkling Shiraz
Thanks to those creative Australian winemakers, sparkling Shiraz was first produced in the region of Victoria over a century ago. With sales spiking, this effervescent, oh-so refreshing wine is finally gaining the popularity that it deserves.
The playful bubbles, along with the pronounced fruity flavors make it highly enjoyable during any occasion. This wine is made in both dry and sweet styles but a lot of times are not labeled, so be sure to perform some research before choosing your bottle.
Rosé Syrah
Syrah is one of the most popular grapes to make rosé, alongside Grenache, Pinot Noir, and Sangiovese.
Although many rosés are fruity, a delightful rosé made from Syrah shows more savory characteristics, such as white pepper and cured meat. The ultimate masculine pink wine.
How to Serve Shiraz or Syrah
Syrah should be served slightly chilled, at a temperature of about 60°F. This is cool enough for the wine's alcohol to become slightly muted, giving the wine opportunity to show the aromas more clearly.
It's always a good idea to take the climate around you into mind. The warmer it is, the faster your wine will rise. If you live in a tropical climate (such as myself), serve your Syrah around 57°F to mitigate the quick rise in temperature.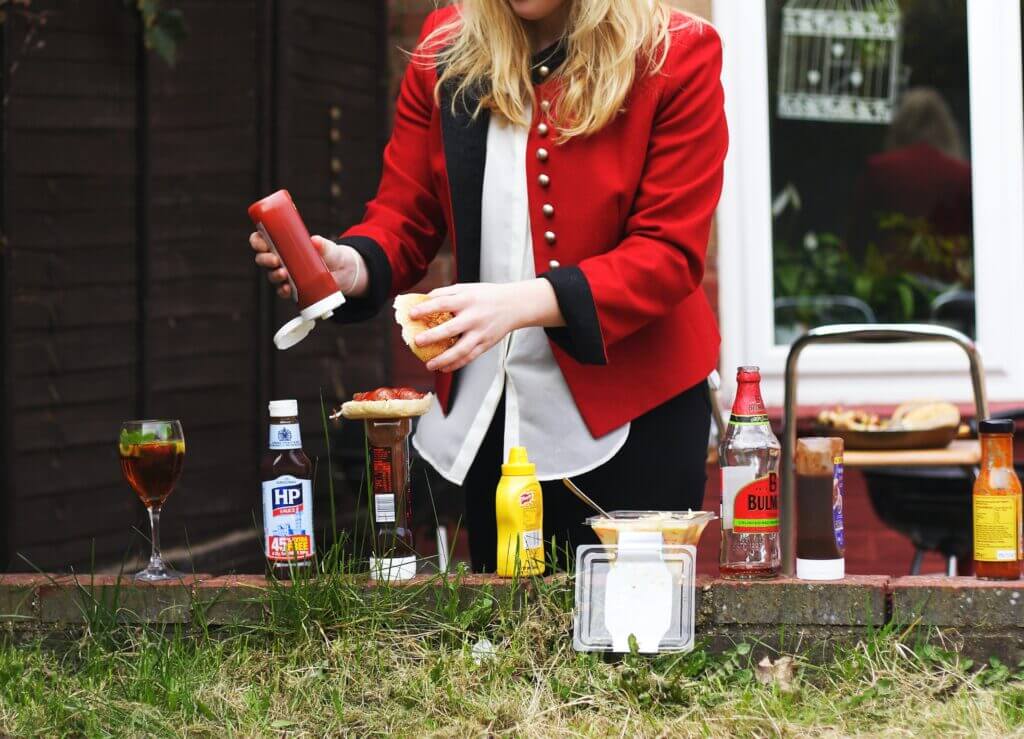 Sparkling Shiraz should be served chilled, around 50°F. This is a refreshing temperature that will help to keep the bubbles lively. Any colder, and it will be difficult to catch the aromatic expression of the wine.
Rosé Syrah is intended to be served very chilled, around 45°F. This low temperature will give the delicate aromas and acidity a lift. Just be sure to pair a sizzling hot day with your next bottle for full enjoyment!
Let's Talk About Glassware – Yes, it Makes a Difference
Due to the straight-forward, bolder tannins and spicy flavors found in Syrah, it's best to enjoy your wine from a more narrow wine glass. This way, the wine will enter the center of your palate, instead of coating the cheeks of your mouth, which could be overwhelmingly dry.
There is a specific glass for Syrah, but as long as you don't use a big, round glass, any standard wine glass will do just fine.
Syrah almost always benefits from being decanted, especially if it's 4+ years old. For best results, decant your wine about an hour before enjoying.
When it comes to serving it slightly chilled, you can pop the decanter in the fridge for about 15-20 minutes, or place it in a bucket with some ice cubes for a few minutes to cool it down.
How to Store Your Syrah
Syrah should be stored laying down with the label facing up in a cool, dark space with little to no vibration. Storage temperature for Syrah, as well for other red wines should be around 55°.
Keeping the label facing up will help easily identify the bottle you're seeking in the future, while also allowing the sediment to settle on the back side of the bottle.
The best way to keep the sediment in its place while decanting is to buy a decanting basket such as this one on wineandfoodaccessories.com.
When it Comes to the Refrigerator…
While the refrigerator is not a good long term storage place for your wine due to the very cold temperature, it's a great place to store bottles that are already open.
Wine only has a lifespan of about 3-5 days after being opened, so this will not be enough time in the refrigerator to negatively impact the wine. In fact, the colder temperature will slow down the oxidation of the wine
Food to Pair with Syrah
Because of its intensity in flavors and body, Syrah is perfect to pair with foods that share the same intensities, such as barbecued meats and veggies, and hard, aged cheeses such as Gouda.
Meats that have more delicate flavors, such as roasted lamb, are ideal to pair with old world Syrahs. While generous flavored meats such as barbecued pork ribs will compliment a new world Shiraz beautifully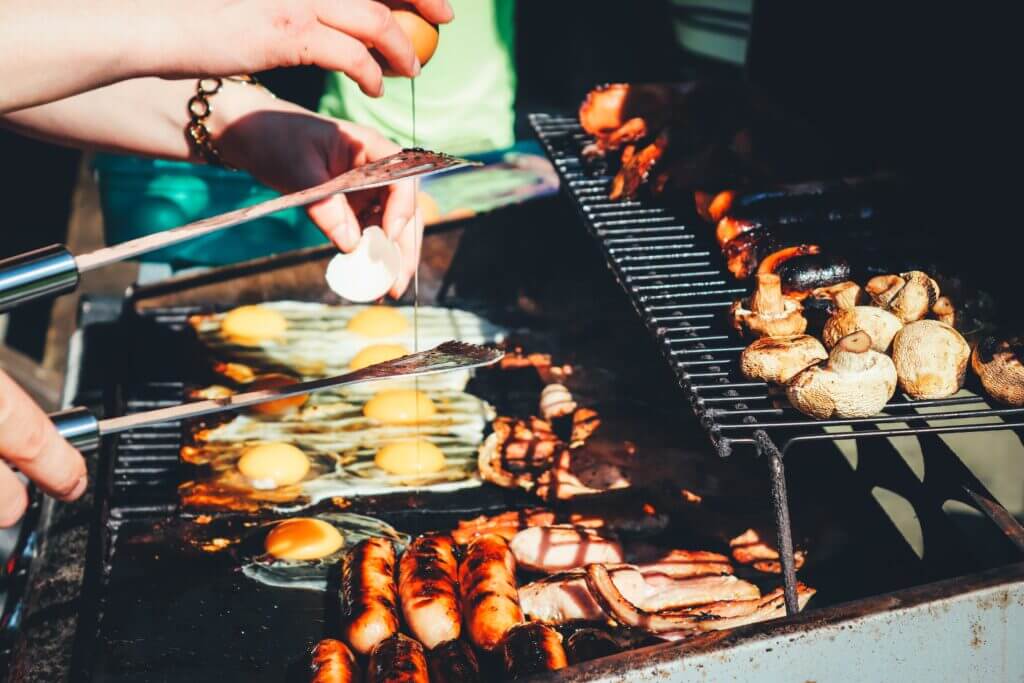 A Wine for Every Occasion
So, whether you're casually grilling burgers with your closest friends, or planning to enjoy an exquisite meal at your favorite restaurant, there's always a bottle of Syrah to go with the occasion.
Cheers!
Here are some excellent Syrahs to add to your cellar or dinner table
E. Guigal Cote-Rotie Syrah, France
Paringa Sparkling Shiraz, Australia
Yarra Yering Shiraz, Australia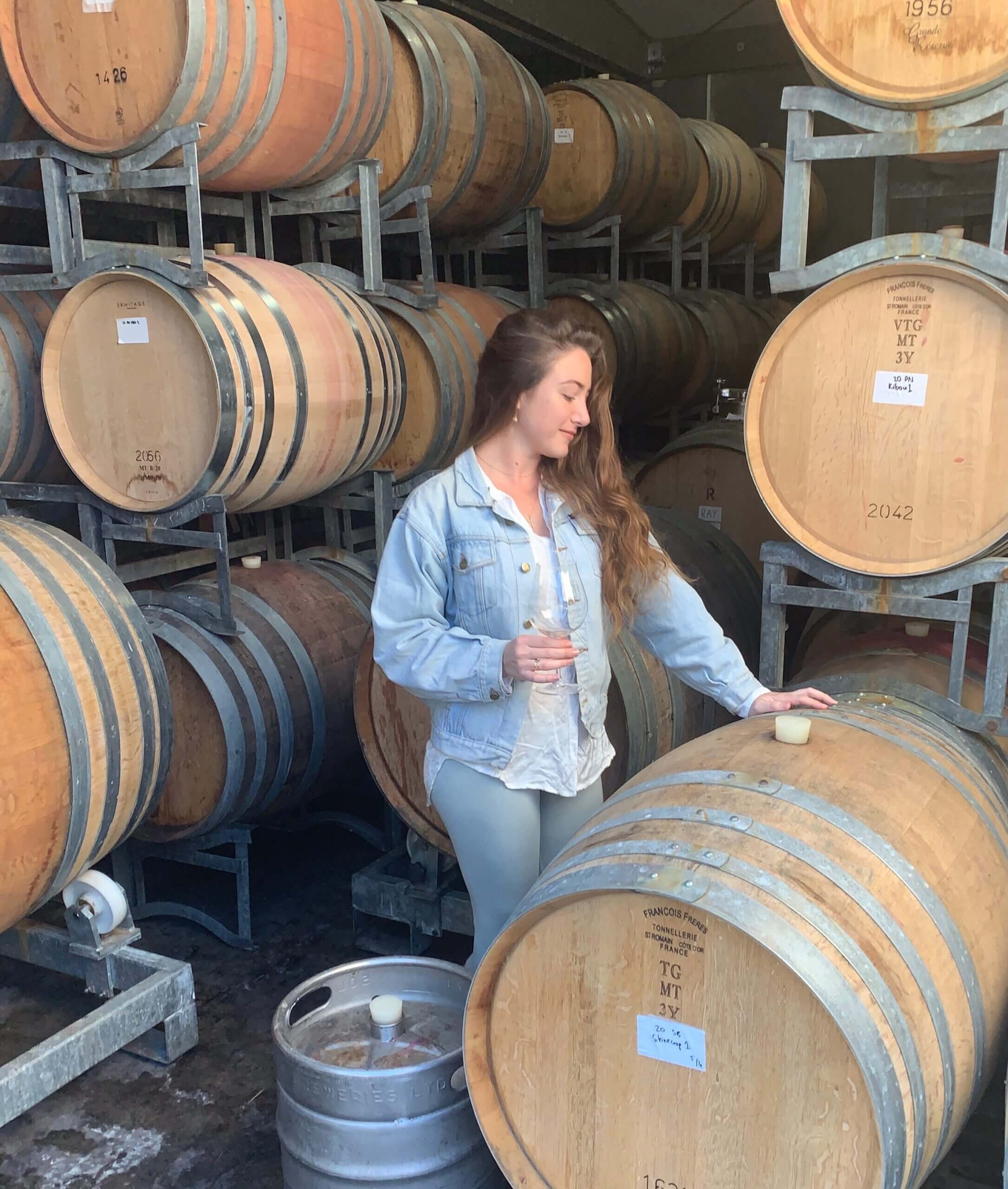 Katarina Jelks is a professionally trained sommelier from Hawaii. She received her Wine & Management Diploma from Le Cordon Bleu in Paris. Her experience working across the wine industry, in locations all around the world (France, Australia, New Zealand, the US & more), has resulted in a global perspective. She loves sharing her passion with others and helping them to chase their thirst for interesting wine and great food.