Nicknamed "The Natural State", Arkansas is known for its incredible scenic beauty. Crystal clear lakes and streams, national parks, and thriving wildlife make this state a must for nature lovers. With such an abundance of Mother Nature, it's no wonder that Arkansas is debatably known to produce some of the best wines in the whole country!
It all started back in the late 1800's when two European families settled in the Arkansas River Valley. The fertile sandy soil, moderate climate, and pristine area conditions reminded them so much of the fine wine growing regions of Germany and Switzerland, that they each established vineyards…and thus, the Arkansas wine industry was born.
Today, the wines of Arkansas continue to thrive, making a fun and delicious wine trail for wine lovers to follow…
To learn more about our winery ranking process, our CW score, or how we gather and analyze data, please click here.
Note: We do our best to maintain up to date information on all wineries featured. However, we recommend checking directly with a winery before planning a visit. If you find any information below that needs to be updated please let us know.
---
1. JKC Cellars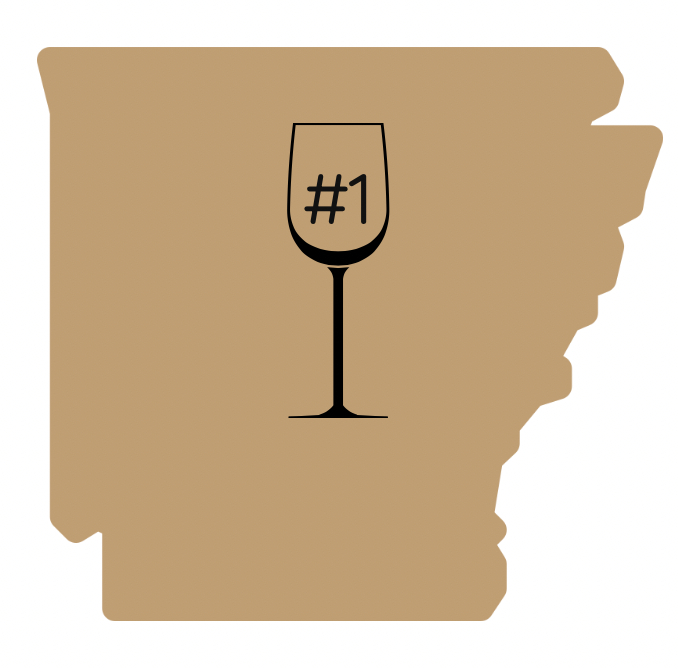 Overview: This family-owned and operated winery is located in Chaffee Crossing, a very historic district preserving the history of a former U.S. Army training center (Fort Chaffee). Owners, John and Kristie, wanted to keep this history alive, while building a sustainable winery.
Renovating an army warehouse built in the 1940's to be their production space and tap room, you'll notice the original flooring and reclaimed barn wood walls as you taste your way through their delightful flight of rosé, white, and red wines.
---
2. The Bluebird Ranch Winery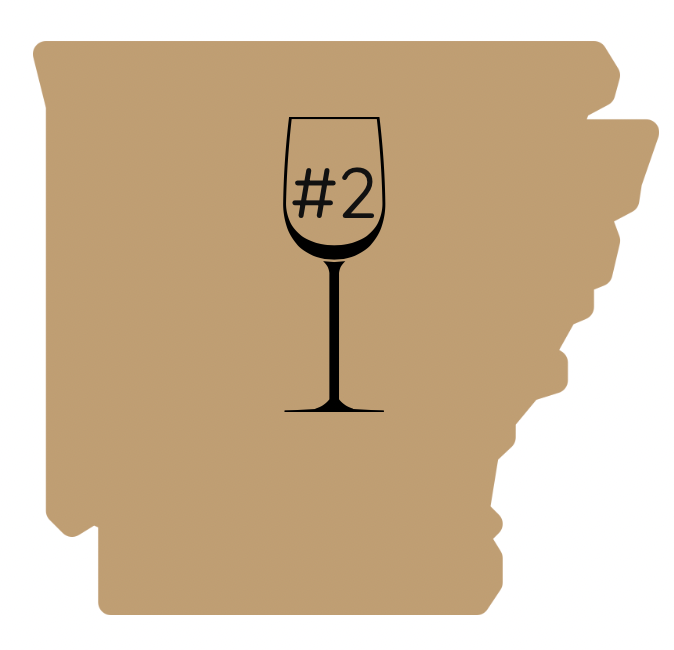 Overview: Boasting a very cozy tasting room and 100% locally grown wines, this winery is definitely worth a stop on your wine tasting journey (or if you just happen to be in the area of Clinton). When visiting, it's likely that you'll get a welcoming and personal tasting with the owner, Dan O'Shea.
Bluebird Ranch Winery offers a nice selection of red and white wines, along with a semi-sweet blush wine for those extra hot summer days.
---
3. Movie House Winery
Overview: This winery was founded in 2011 by Ken and Sherrie Sowers in the historic and charming Petit Jean movie theatre, originally built in the 1930's. Since then, the winery has relocated to the family's farm where they have also started a small apiary.
The winery makes both semi-sweet and dry red and white wines. They also offer cheese platters for visitors to enjoy while sipping a glass. In addition to the wine and cheese, be sure to take in the beautiful scenery from their front porch.
---
4. Tontitown Winery
Overview: Established in 1923 by Nazzareno Renalli, this traditional family winery has been passed on through the generations. Offering a wide selection of red, white, and port wines, the winery also has a lovely menu to enjoy with their luscious wines.
Enjoy a free wine tasting, and be sure to check out their history room, featuring the grape growing and winemaking Italians who founded and prospered in the town.
---
5. Mount Bethel Winery
Overview: Nestled in the foothills of the Ozark Mountains, the winery's tasting room is open everyday. This family-owned winery has been around for some time, even displaying a picture of the family picking grapes in the early 1900's.
Offering classic wines such as Merlot, Cabernet, and Chardonnay, Mount Bethel also makes wines from American native grapes such as Cynthiana, Muscat, and Niagara. Last but certainly not least, they offer a variety of fruit wines and Port wines for those of us who have a sweet tooth.
---
6. Chateau Aux Arc
Overview: Owned and operated by the first and only woman winegrower in the state, Audrey House is not only a Master Sommelier, but also an award-winning winemaker. She earned her notorious nickname, "The grape lady", after fighting for Arkansas wine's rights in the State Capitol.
The wines of Chateau Aux Arc are bold, dynamic, and 100% locally grown. Pack a picnic and enjoy a wine tasting while experiencing the gorgeous Altus wine country from their patio or outdoor barrel bars.
---
7. Post Winery
Overview: Come see where it all began at Arkansas' oldest winery! Post Winery has it all: history, outstanding wines, delicious food, and a breath taking view. The winery prides itself on using locally sourced grapes and organic ingredients for their menu when possible.
The Red Muscadine, their best-selling wine, is a must-try with a rich, ruby color and cotton candy-like aroma. Pair it with a fantastic lunch served Tuesday through Saturday in The Trellis Room.
---
8. Railway Winery & Vineyards
Overview: This quaint, little farm winery is located in the Ozark Hills along the route of the historic M&NA railroad.
Offering a nice selection of wines and fruit wines, the winery also serves beer and spirits from a local brewery and distillery as well (if you need to take a little breather from all the wine tasting). Be sure to sit and enjoy their large deck while sipping your worries away!
---
9. River Bottom Winery
Overview: Opened in 2014, River Bottom Winery is located on BoBrook Farms. Assorted fruit and traditional wines can be found here, along with meat and cheese trays.
Open on Saturdays and Sundays only, the winery offers free wine tastings. If you have kids, October is a prime time to visit the farm and winery, as the annual pumpkin patch kicks off on October 1st with tons of activities for the whole family.
---
10. Sassafras Springs Vineyard and Winery
Overview: Not only has this winery been awarded the "best venue for private events" because of it's peaceful ambience, but they also have multiple award-winning wines to their credit. While they're all worth trying, we highly recommend their Sassy Rosé and Pinot Noir.
One thing that can make your wine tasting experience at Sassafras Springs even better…enjoying one of their freshly baked pizzas to go along with your glass (or bottle) of vino. Cheers!
---
Plan Your Visit to the Top Wineries in Arkansas
With these remarkable wineries in mind, it's time to start planning your visit. We've partnered with some of the top travel brands to help you secure the best deals available and to make your trip truly unforgettable.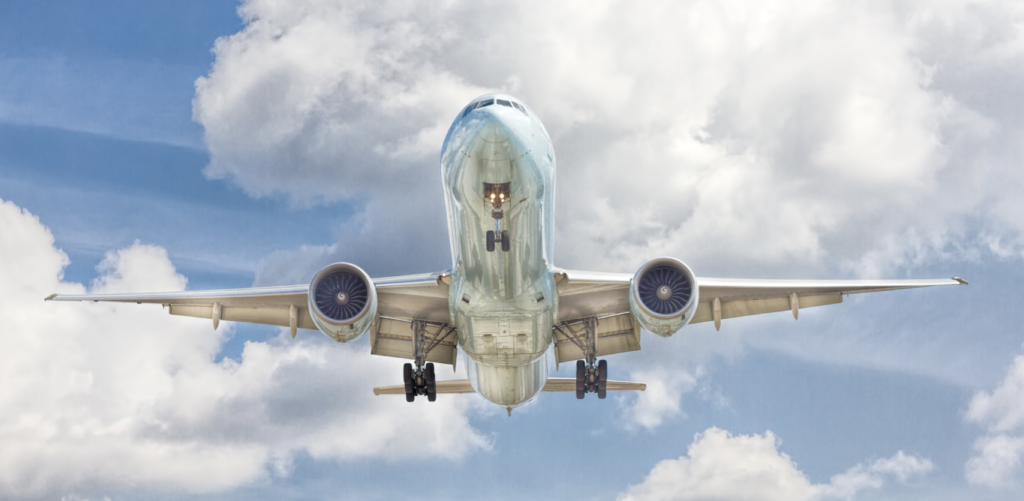 ChoiceWineries.com is reader-supported. When you buy through the links on our site, we may earn an affiliate commission. Visit our disclaimer page for more information.
Unforgettable Experiences
Viator.com (a TripAdvisor company) is our recommended vendor for finding unbelievable local experiences to complement your time visiting wineries.
Guided tours, hot air balloon rides, and scavenger hunts are just a few of the types of excursions you can find to book on Viator.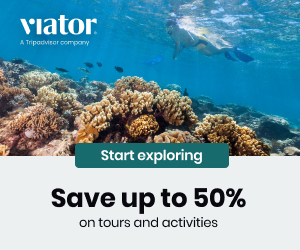 Travel & Accommodations
Expedia.com is our recommended travel vendor for booking flights, hotels, rental cars, and more.
Great deals and discounted packages are just the start. Expedia will allow you to tailor your trip to fit your needs and preferences.
Whether you're looking to book a first class flight, to stay at a 5 star hotel, or to book a quaint bed and breakfast, Expedia can help to secure your perfect travel arrangements across their vast network of travel and accommodation providers.
---
You might also enjoy…
---