Home to 11 unique wine trails and over 130 wineries, Missouri offers spectacular wine tasting experiences with breathtaking views. Before the booming fame of Napa Valley, the Missouri River Valley was the capital of the American wine industry, and for good reason.
By the late 1800s, Missouri was producing as much wine as any other state, anchored by the third largest winery in the world in the town of Hermann. A whopping 2,000,000 gallons of wine were produced per year!
Due to harsh climate conditions, the state's grape varieties are typically hybrids such as Norton, Vignoles, Seyval, and Chambourcin. There are more than 1,600 acres of vines planted in the state, and growing. The Missouri wine industry continues to thrive, making it the perfect destination for all wine lovers.
To learn more about our winery ranking process, our CW score, or how we gather and analyze data, please click here.
Note: We do our best to maintain up to date information on all wineries featured. However, we recommend checking directly with a winery before planning a visit. If you find any information below that needs to be updated please let us know.
---
1. Four Horses and a Dog Winery
Overview: Located in Excelsior Springs, Four Horses and a Dog Winery opened its doors in 2008. The winery is a product of two couples, who are certified wine lovers. Producing award-winning wines, the grapes are always locally grown and bottled right on site.
While there is no tasting bar, there are plenty of tables both indoors and outdoors, where the tasting comes to you! The winery sells picnic packs made of cheese, local summer sausage, olives, and nuts for you to enjoy with their fabulous wines, or you're always welcome to pack a picnic of your own!
---
2. Pirtle Winery
Overview: Established in 1978 in a beautiful, historic church, this family-owned winery welcomes visitors with tours and tastings. Open year-round, enjoy a glass and one of their freshly made picnic baskets in the tasting room, outdoor patio, wine garden, or cellar.
For the warmer days, wine slushees are available (and a very popular choice). Winning both national and international competitions, Pirtle Winery strives to produce great wines with locally grown, sustainable products.
---
3. Wenwood Farm Winery
Overview: With over 40 years of winemaking experience, winemaker Tom Kalb makes delicious, personality-filled wines. Open Fridays through Sundays, the winery offers a truly unique wine tasting experience, with fun, seasonal wines such as Pumpkin Pie or Frohlichwein (a semi-sweet winter spice wine).
Nestled in the beautiful Missouri Ozark Highlands, relax at one of the many picnic tables and surround yourself with striking views of aged barns, fields of green, and great wine, of course.
---
4. Viandel Vineyard
Overview: Toast the Ozarks at this lovely little winery that offers a cozy fireplace, relaxing back patio, and highly enjoyable wines. If you're touring the wineries with a group of friends, consider renting a private igloo lounge in the vineyard, complete with a beautiful menu of food options.
As for indoor and outdoor seating, reservations are not required but they are highly recommended. Offering small plates, sandwiches, and brick oven pizza as you taste your way through their wines, this place is truly a food and wine lover's paradise.
---
5. DeLaney Vineyard & Winery
Overview: This adorably charming winery has a laid-back atmosphere and easy-drinking wines. About 12 years ago, Larry Delaney and his family planted their first vines across the street from their home and haven't looked back since.
The DeLaney Vineyard now grows 9 different grape varieties, as well as various fruit trees. The winery makes a range of wines to suit many different palates, including dry and sweet red and white wines, plus an ice wine, fruit wines, and a blend.
---
6. Renaissance Wine Garden
Overview: Also known as the St. Louis Treehouse Winery, this winery has a two story treehouse deck, musical fountain, swings overlooking the fire pit, and a wine tasting bar with plenty of cozy space to unwind (or in this case, unWine). The true epitome of Disneyland for adults.
Open year round, the winery is designed to have many comfortable spaces to eat, drink, and relax with friends or family. Renaissance Wine Garden offers red, white, and mead wines along with a scrumptious menu of food.
---
7. White Mule Winery and Bed & Breakfast
Overview: Ever dreamed of staying at a winery? This is the perfect place for you then! This estate has a 100+ year old charming farm home that is located directly behind the winery.
When tasting the wines at White Mule, you're also tasting a classic piece of American history. Enjoy some interesting stories, have a glass (or two), and enjoy the beautiful country scenery that the winery has to offer. If your appetite is getting to you, enjoy a lovely meal from their kitchen as well (dining open Friday through Sunday).
---
8. Dale Hollow Winery
Overview: Opened in 2016 by a hardworking family, the winery has 8 different grape varieties planted among 10 acres of red and white grapes. The wines truly speak for themselves, winning multiple national awards.
The winery encourages packed picnic baskets to enjoy with the delightful wines, but also offer local cheese, meat, and crackers to elevate your taste buds to a whole new level. Occasionally, there are food trucks and live music featured as well! Ample outdoor seating and parking is always available. That checks all of our boxes!
---
9. The Peculiar Winery
Overview: Based in Peculiar (hence the name), this stunning little gem is in an ideal country setting. The rustic styled tasting room is warm and inviting, with comfy couches, a stone fireplace, and a tasting bar.
Light snacks are always available, and food trucks are present every Friday and Saturday in March through October. The outdoor patio is the perfect setting to sit back, relax, and enjoy some good company (complete with fire pit for the chilly days).
---
10. Peaceful Bend Winery
Overview: Focused on creating "Old World" style wines, the wines are refreshing and charming, and always made from 100% Missouri grown grapes. Enjoy a bite at the winery's eatery, and explore the white and red wines that are always handcrafted, inspired by the land, and simply divine.
The hospitality is always friendly and welcoming, whether you know a lot (or very little) about wine. The most important thing to the owners, Katie and Clyde, is that you have a truly wonderful wine tasting experience as their guest.
---
Plan Your Visit to Missouri's Top Wineries
With these remarkable wineries in mind, it's time to start planning your visit. We've partnered with some of the top travel brands to help you secure the best deals available and to make your trip truly unforgettable.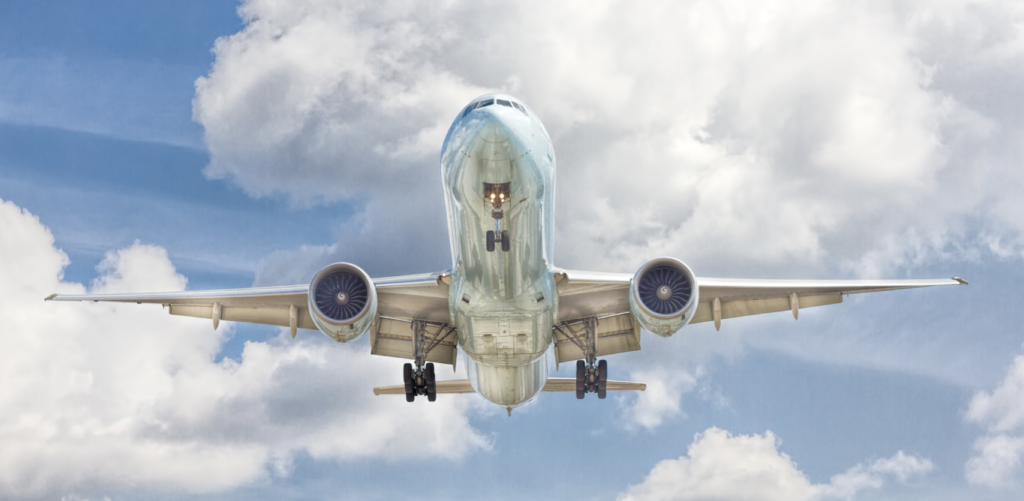 ChoiceWineries.com is reader-supported. When you buy through the links on our site, we may earn an affiliate commission. Visit our disclaimer page for more information.
Unforgettable Experiences
Viator.com (a TripAdvisor company) is our recommended vendor for finding unbelievable local experiences to complement your time visiting wineries.
Guided tours, hot air balloon rides, and scavenger hunts are just a few of the types of excursions you can find to book on Viator.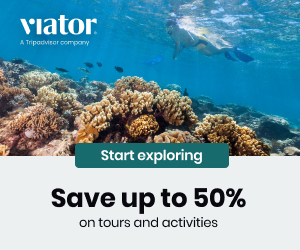 Travel & Accommodations
Expedia.com is our recommended travel vendor for booking flights, hotels, rental cars, and more.
Great deals and discounted packages are just the start. Expedia will allow you to tailor your trip to fit your needs and preferences.
Whether you're looking to book a first class flight, to stay at a 5 star hotel, or to book a quaint bed and breakfast, Expedia can help to secure your perfect travel arrangements across their vast network of travel and accommodation providers.
---
You might also enjoy…
---