Home to just over 50 wineries, Oklahoma has proven to be re-establishing its place in the wine industry. In the 1920s, wine production was a significant component in the state's agricultural economy, until it was destroyed by the Dust Bowl in the 1930s.
Since then, Oklahoma has been bouncing back wonderfully, growing over 20 grape varieties and producing all kinds of wines, from the sweetest Ice Wine to bold, dry reds that pair beautifully with a steak dinner.
The charming, simplistic beauty of open green pastures and vineyards mixed with welcoming, Southern hospitality will make your trip through the Oklahoma wine trail unforgettable. Get in touch with simpler times with some pure Oklahoma in a glass, good company, and fresh, locally grown eats.
While each winery across the state has its own unique appeal, we've done the hard work for you by selecting Oklahoma's top wineries that are an absolute delight. Cheers!
To learn more about our winery ranking process, our CW score, or how we gather and analyze data, please click here.
Note: We do our best to maintain up to date information on all wineries featured. However, we recommend checking directly with a winery before planning a visit. If you find any information below that needs to be updated please let us know.
---
1. Blue River Valley Winery
Overview: Located in the quaint area of Caddo, Blue River Valley Winery is a charming little destination for all wine, food, and live music lovers. The winery is open Tuesdays through Saturdays and doesn't require reservations.
The breathtaking scenery here pairs beautifully with the uniquely crafted wines. Their Elderberry wine (a best seller) presents gorgeous earthy notes with a delightful flavor that lingers on the palate. Whether you're exploring the wine trail solo or with company, Blue River Valley will make sure you have a splendid time!
---
2. Old Silo Winery
Overview: This fantastic little gem is family-owned and operated, and open Wednesdays through Sundays. Stop in for a tasting of their small-batch handcrafted wines, and enjoy a tour while you're at it! (Tours require reservations in advance).
The rustic, country ambience and gorgeous green surroundings offer ultimate relaxation. Unwind under the mighty oak trees, take a stroll down to the peaceful pond, or enjoy a glass (or bottle) right inside of the cozy, inviting tasting room. You'll feel like part of the family!
---
3. Crystal Creek Winery
Overview: Opened in 2018, Crystal Creek Winery offers delicious wines by the glass or bottle and slushees that will leave your palate feeling refreshed. Soak in some sunshine and enjoy the fresh, country air on the winery's open grassy lawn. Although they're located in the quiet town of Mead, you'll feel worlds away at Crystal Creek.
The winery is open Thursdays through Mondays, and offers both indoor and outdoor seating. Offering a wide variety of wines, there is something suited for everyone here.
---
4. Water's Edge Winery
Overview: Live life on the edge at Water's Edge Winery! This urban winery and bistro is located in the heart of Broken Arrow in the Rose District. The wines are always locally crafted and globally sourced from some of the finest wine regions in the world.
The winery also offers bistro-style small plates and appetizers to pair with their fine wine of your choice. Offering red, white, sangria, and fruit wines, the wide selection is great for all different tastes and preferences. To top it all off, you can create your own custom label for that bottle that's going home with you!
---
5. The Elderberry Wine Company (at 360 Farms)
Overview: With over 7,000 elderberry plants in their orchards, 360 Farms is one of the largest elderberry producers in the region. The Elderberry Wine Company, which is located right on the farm, produces white, red, and rose wines that are just spectacular.
Stop in for a tasting, browse through the 360 Market, and relax on the sun-drenched patio. Who knew elderberry farms could be so fun? The farm is open for visitors Tuesdays through Saturdays.
---
6. Wakefield Country Inn & Winery
Overview: This adorable bed and breakfast with an on-site winery is a little slice of paradise for wine lovers. Complete with a pool and gazebo, Wakefield Country is the perfect romantic getaway for couples. To this point, Owners Steve and Pam Wakefield use romantic themes on their wine labels to further enhance the vibe.
Guests can also visit the Wakefield Winery without an overnight stay. The winery features several award-winning wines, including their popular sweet red wine. The serene surroundings and breathtaking views of the vineyard provides the ultimate rest and restoration that we've all been looking for.
---
7. Cotton Blossom Winery
Overview: Specializing in small batch, handcrafted wines, Cotton Blossom is nestled in the community of Marlow. Never heard of it? The winery is just over an hour drive from Oklahoma City.
All of the wines are produced in-house, and include 20 different varieties! Whatever your preference is, Cotton Blossom produces sweet and dry wines to suit every palate. The tastings are always complimentary, and accompanied with excellent, friendly hospitality.
---
8. Strebel Creek Winery
Overview: Oklahoma City's first winery, Strebel Creek Winery was voted "Best of the Best" in 2010. Stop in and taste a variety of award-winning wines. Unwind on the creek side patio with a glass of your favorite wine and sip all of your worries away.
Owned by a husband and wife team, Strebel Creek has a very laid-back and welcoming ambience…the perfect place to bring a picnic lunch and enjoy the day! Be sure to stop in the gift shop on the way out to browse through some charming souvenirs.
---
9. Whirlwind Winery
Overview: Producing wines from 100% Oklahoma grown fruit, Whirlwind Winery opened its doors in 2005 by two friends and wine lovers. Whirlwind Winery is committed to producing high quality wines, capturing Oklahoma's unique terroir, and expanding wine culture in the state.
To elevate your tasting, order one (or more) of their delicious wine and cheese pairing platters, where the cheese is always locally sourced, as well. The winery is open for tastings Fridays and Saturdays with no reservation required.
---
10. Put a Cork in It
Overview: Settled in the Bricktown entertainment district of Oklahoma City, this quirky winery sources grapes from local vineyards and beyond. Find exactly what you're looking for on their diverse wine list, featuring dry, semi-sweet, and sweet wines.
Since 2008, the winery has been hard at work to produce fine wines, many of which have won awards. Whether you're enjoying a full flight tasting, or sipping a glass of your choice on their veranda, 'Put a Cork In It' is a truly blissful experience!
---
Plan Your Visit to Oklahoma's Top Wineries
With these remarkable wineries in mind, it's time to start planning your visit. We've partnered with some of the top travel brands to help you secure the best deals available and to make your trip truly unforgettable.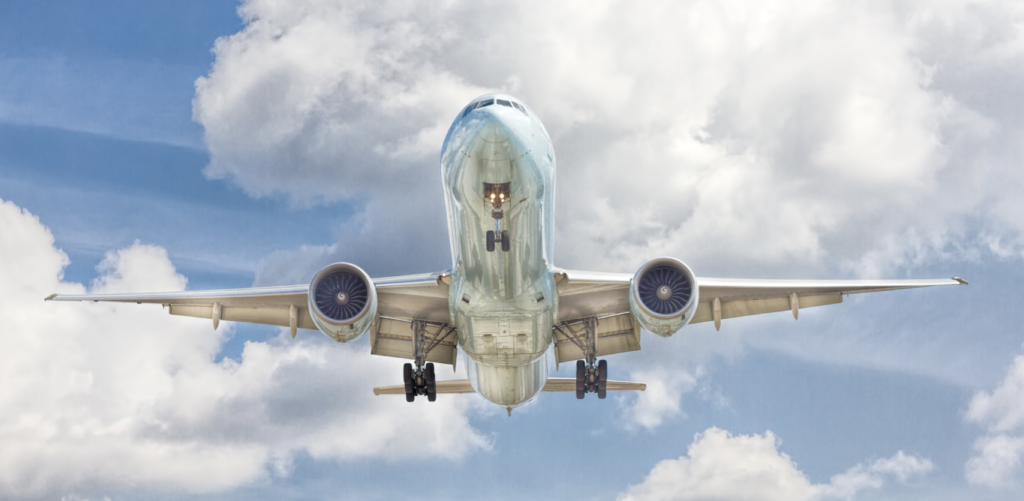 ChoiceWineries.com is reader-supported. When you buy through the links on our site, we may earn an affiliate commission. Visit our disclaimer page for more information.
Unforgettable Experiences
Viator.com (a TripAdvisor company) is our recommended vendor for finding unbelievable local experiences to complement your time visiting wineries.
Guided tours, hot air balloon rides, and scavenger hunts are just a few of the types of excursions you can find to book on Viator.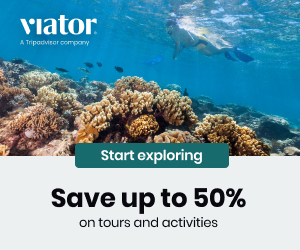 Travel & Accommodations
Expedia.com is our recommended travel vendor for booking flights, hotels, rental cars, and more.
Great deals and discounted packages are just the start. Expedia will allow you to tailor your trip to fit your needs and preferences.
Whether you're looking to book a first class flight, to stay at a 5 star hotel, or to book a quaint bed and breakfast, Expedia can help to secure your perfect travel arrangements across their vast network of travel and accommodation providers.
---
You might also enjoy…
---