The area known as 'Texas Hill Country' stretches west and north west, respectively, from the cities of San Antonio and Austin. The rolling hills are a defining feature among the relatively flat Texas landscape, and the area is famous for beautiful springtime wildflowers. Furthermore, this region is also known for the vineyards and wineries that are ever-growing in popularity, and has been officially designated as an American Viticultural Area (AVA).
Texas is the fifth largest wine producing state in the US, and the Texas Hill Country AVA is the largest AVA in the state. Established in 1991, the Texas Hill Country AVA is actually one of the largest AVAs in the United States – it covers 15,000 square miles, over 1,000 acres of which are planted to vineyards. There are also two sub-AVAs within its borders – Bell Mountain AVA and Fredericksburg AVA. 
This large region, which contains about 80 wineries and/or vineyards, produces a wide range of grape varieties. Over 42 varieties are grown throughout the state of Texas, with Cabernet Sauvignon and Tempranillo being the two most planted.
Soils in the Texas Hill Country AVA are composed of a mix of limestone, granite, clay, and sandstone, making them suitable for the wide array of grapes grown here.
The town of Fredericksburg serves as a tourism hot spot for those visiting wine country. Charming inns and bed and breakfasts provide ideal accommodations, while fun restaurants and shops line the streets of downtown. There are several transportation companies based in the area as well, and they can provide safe passage from one winery to another. Cheers!
To learn more about our winery ranking process, our CW score, or how we gather and analyze data, please click here.
Note: We do our best to maintain up to date information on all wineries featured. However, we recommend checking directly with a winery before planning a visit. If you find any information below that needs to be updated please let us know.
---
1. Calais Winery
Overview: Always producing wines from 100% Texas-grown grapes, winemaker Benjamin Calais combines his French heritage and love for Texas to make premium, remarkable wines from grapes which are traditionally grown in the Bordeaux, France region.
Reserve a special Cave Tasting for up to 4 people to taste Calais wines in an intimate, personal setting. The winery is open by appointments only, Fridays through Sundays. Making red, white, and rose wines, there is a wine here for all palates to enjoy.
---
2. Kalasi Cellars
Overview: Based in Fredericksburg, this boutique winery boasts 16 acres of relaxing Texas Hill Country views from the tasting room, wonderfully well-structured locally grown estate wines, and delightful small bites to enjoy. All of the wines are made in a dry style, including red, white, rose, and sparkling.
The winery is open 7 days a week for standard tastings, and reservations are required to be made at least one hour prior to visiting.
---
3. Pontotoc Vineyard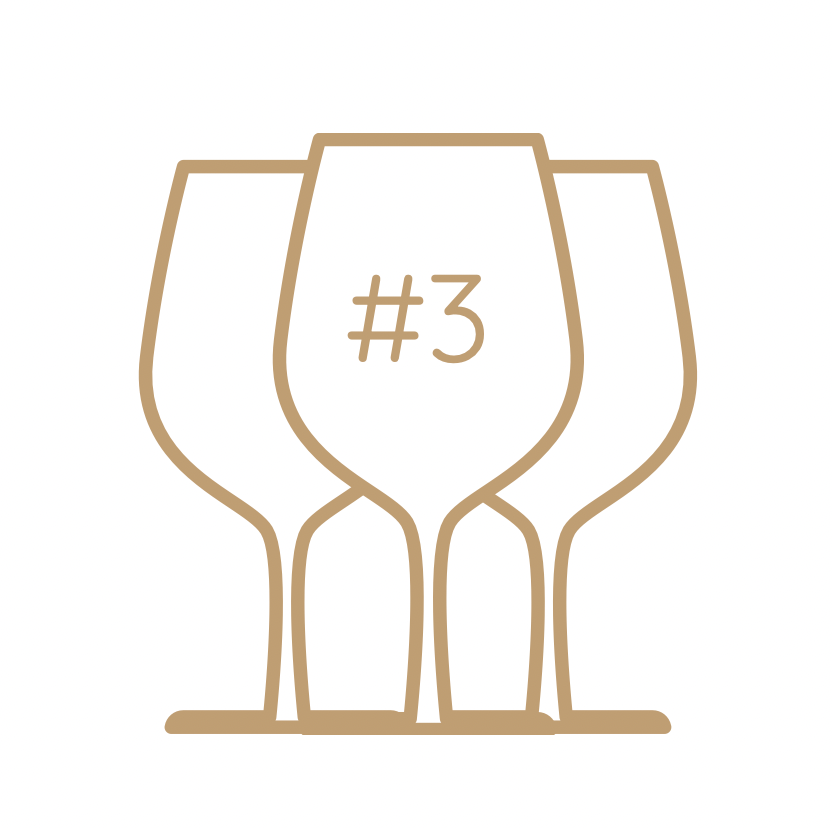 Overview: Meaning "land of hanging grapes" in German, Pontotoc is a 5th generation family-owned winery founded in 1872. All of the grapes used to make the wines are solely grown in the Texas Hill Country, and are carefully selected for exceptional quality.
Relax in the beautiful Weingarten, nestled in a quaint stone cottage amidst the vineyard. Pop open a bottle of Pontotoc's classically styled wine, bring a picnic lunch, and take a trip into history!
---
4. Barons Creek Vineyards
Overview: Barons Creek Vineyards has four tasting destinations throughout Texas, including one in Fredericksburg. Here, guests can enjoy a traditional tasting experience for $25 per person, or a more education-focused one for $45 (this option also includes some light snacks).
Wines available include a number of Rhone variety based options (Viognier, GSM blends) along with familiar names like Sauvignon Blanc and Merlot. There are also villas located on the property for guests looking for overnight accommodations.
---
5. Crowson Winery
Overview: Crowson could be described as an urban winery – all production and tasting takes place at their facility in downtown Johnson City. A father and son operation, they produce about 2,000 cases of wine each year. The Crowson's take a natural approach to winemaking with very limited additives or intervention.
Popular wines include their Malbec, Syrah, and Montepulciano. Tastings at Crowson are by appointment only, and you can text or email to arrange a time.
---
6. Lost Draw Cellars
Overview: Lost Draw Cellars offers visitors a few different tasting options, including a wine and food pairing and a reserve tasting. Monday through Thursday, guests also get to enjoy a barrel sample and peek into the production area during their visit. They especially pride themselves on their approachable, unpretentious atmosphere.
Lost Draw sources sustainably farmed grapes from the Texas High Plains and other Texas AVAs. Rhone varieties shine here, in their Roussanne, GSM blend, single varietal Grenache, and more.
---
7. Bent Oak Winery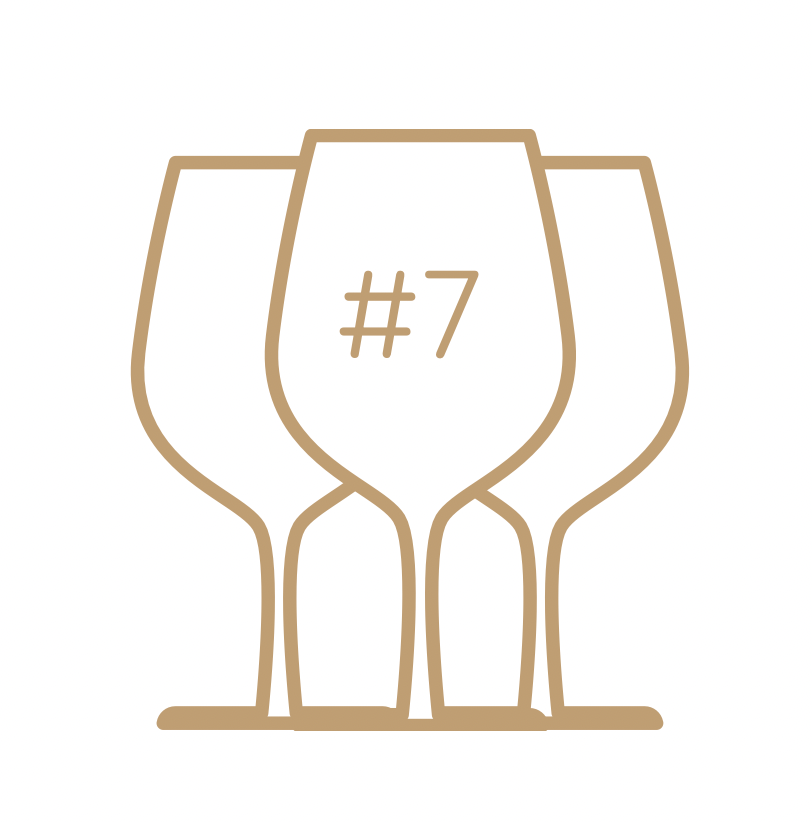 Overview: Tastings at Bent Oak Winery are $20 per person and include a set flight of five wines, as well as a beautiful souvenir glass to take home. They have a menu of small bites and feature larger specials on the weekends. The winery also hosts live music on Friday evenings in the summer!
Bent Oak produces wines from Texas grapes as well as a collection of California wines – Tempranillo, Cabernet Sauvignon, and Pinot Noir all make the wine list here.
---
8. Heath Sparkling Wines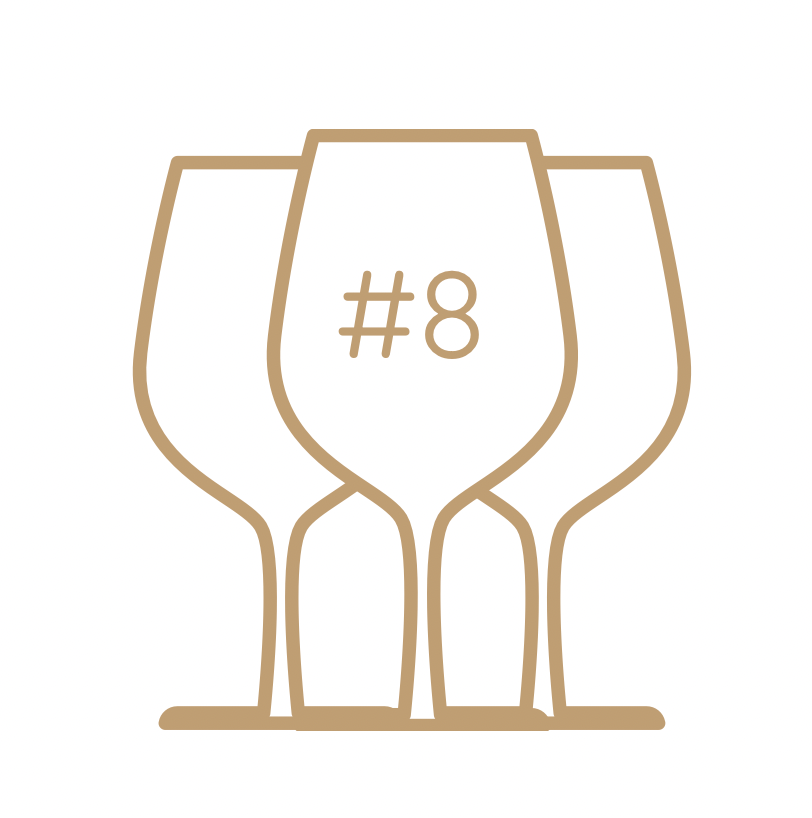 Overview: Heath Sparkling Wines is a pioneer in Texas sparkling wine, and the first winery to solely focus on bubbles. The contemporary tasting room also serves as an educational center, walking guests through the process of making sparkling wine. All of Heath's wines are made in the traditional Champagne method; options include different blends and sweetness levels.
Tastings ($35, reservations recommended) include seasonal food pairings. Because of the nature of the tastings, groups are limited to four people and guests under 21 are not allowed.
---
9. Kerrville Hills Winery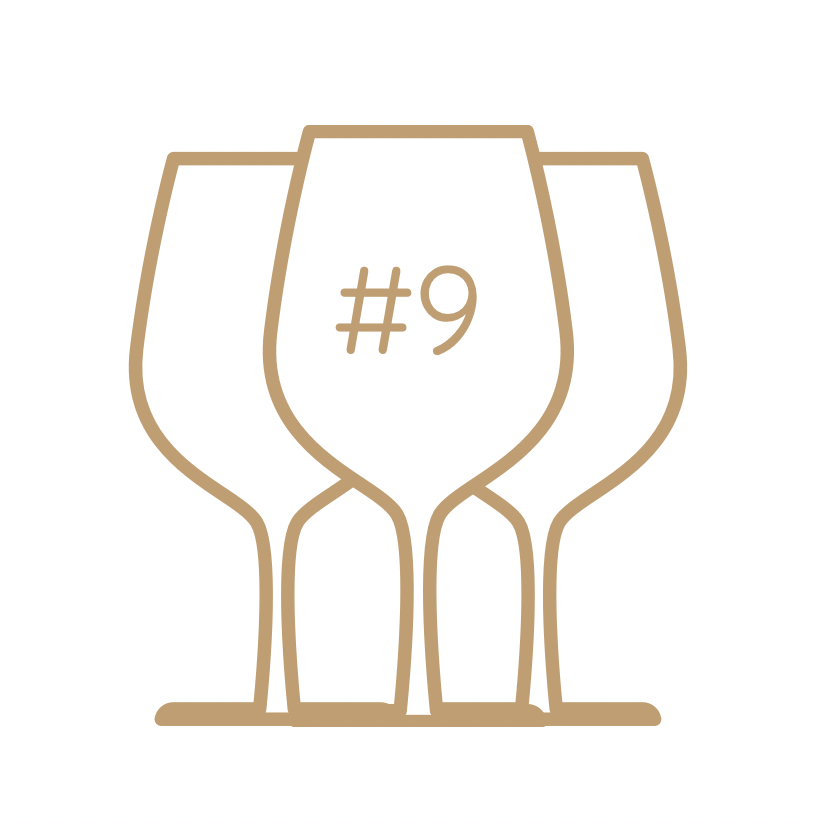 Overview: Kerrville Hills Winery has two tasting locations to choose from – the flagship winery and tasting room in Kerrville, as well as a new tasting room in Hye (just outside of Fredericksburg). The Kerrville location offers a traditional five wine tasting for $16 per person, while the Hye location features a seated one-on-one experience ($30-$50 depending on options selected).
Kerrville Hills produces Picpoul Blanc, Zinfandel, Petite Sirah and more, all from Texas fruit.
---
10. Hawk's Shadow Estate Winery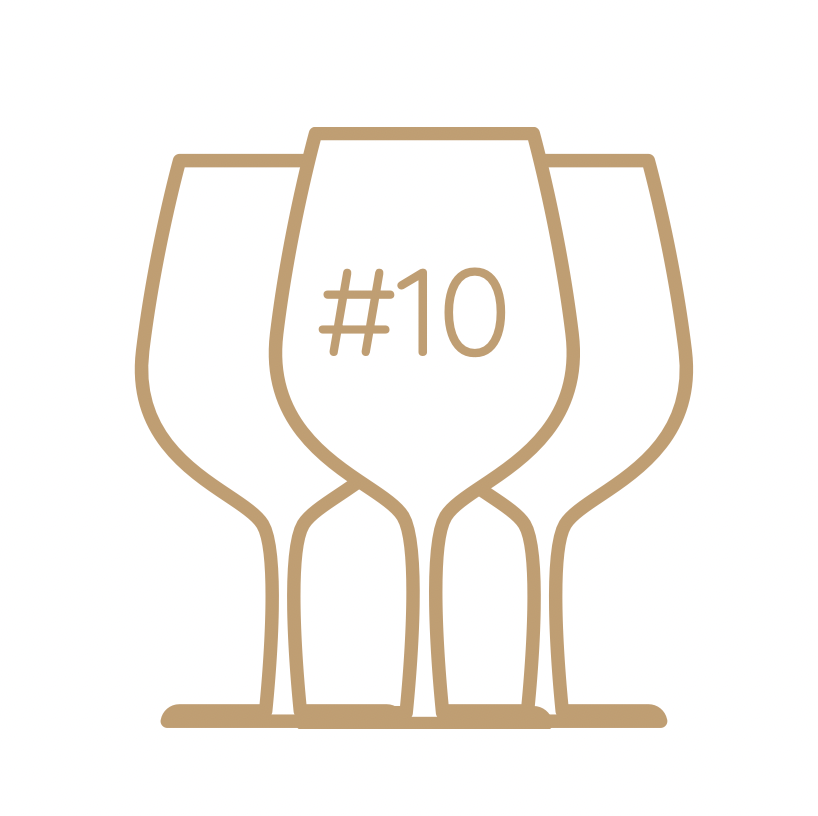 Overview: Hawk's Shadow Estate Winery focuses on producing high quality dry wines from their estate vineyard. Tasting options include a set flight, a more customized flight tailored to your preferences, and a winemaker experience. Tastings are all seated and reservations are recommended.
Hawk's Shadow is dog friendly and welcomes guests to bring a picnic to enjoy on the patio while taking in the Hill Country views (they do also have a limited snack menu available).
---
Plan Your Visit to Texas Hill Country's Top Wineries
With these remarkable wineries in mind, it's time to start planning your visit. We've partnered with some of the top travel brands to help you secure the best deals available and to make your trip truly unforgettable.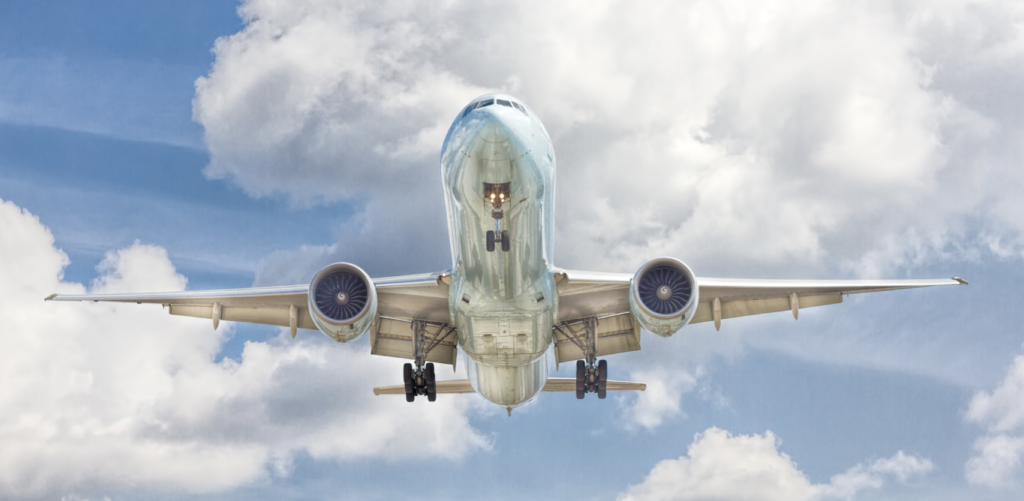 ChoiceWineries.com is reader-supported. When you buy through the links on our site, we may earn an affiliate commission. Visit our disclaimer page for more information.
Unforgettable Experiences
Viator.com (a TripAdvisor company) is our recommended vendor for finding unbelievable local experiences to complement your time visiting wineries.
Guided tours, hot air balloon rides, and scavenger hunts are just a few of the types of excursions you can find to book on Viator.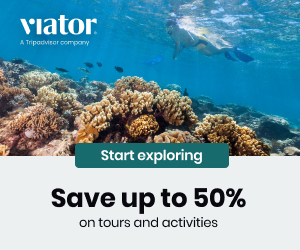 Travel & Accommodations
Expedia.com is our recommended travel vendor for booking flights, hotels, rental cars, and more.
Great deals and discounted packages are just the start. Expedia will allow you to tailor your trip to fit your needs and preferences.
Whether you're looking to book a first class flight, to stay at a 5 star hotel, or to book a quaint bed and breakfast, Expedia can help to secure your perfect travel arrangements across their vast network of travel and accommodation providers.
---
You might also enjoy…
---