With over 100 established wineries to explore within the state, Michigan has successfully established a beautiful, Midwestern wine country for locals and tourists to enjoy. Since the 1970's, thousands of acres of vineyards have been planted in Michigan, forging a name for itself within the top 10 wine-producing states in the US!
Over 50 varieties can be found in the vineyards, including both 'Old World' grapes such as Cabernets, Pinot Noir, Chardonnay, and Riesling, and 'New World' hybrids like Cayuga White and Chardonel. As the leading state in tart cherry production, many wineries also produce cherry wine.
Between the stunning vineyards, brilliant hyper-local restaurants, and breathtaking views, the Great Lake State is the ideal escape to sip, eat, and relax.
To learn more about our winery ranking process, our CW score, or how we gather and analyze data, please click here.
Note: We do our best to maintain up to date information on all wineries featured. However, we recommend checking directly with a winery before planning a visit. If you find any information below that needs to be updated please let us know.
---
1. Townline Ciderworks
Overview: Nestled among the very fruit trees used to make their ciders and wines, Townline Ciderworks offers a memorable tasting experience in their spacious, comfortable tasting room (or lovely outdoor deck).
The winery offers 4 award-winning, locally-grown wines, including Riesling, Cabernet Franc, Pinot Grigio, and cherry wine, of course. The wines are made in a fun, easy-drinking style that pairs wonderfully with a casual lunch or dinner…perfect for the food truck parked at the winery on Thursday through Sunday.
---
2. The Winery at Young Farms
Overview: Proudly representing as Morton Township's first winery, owners Mark and Abby Young have been hard at work on the winery since 2003. The 78-acre property has been a working farm since the 1890s, and now features a historical barn as the winery and tasting room.
The winery offers small plates, assorted cheeses, and chocolates to elevate your tasting experience. Producing a variety of reds, whites, fruit wines, and ciders, there is something for everyone in your group to enjoy (or try them all, we don't judge!)
---
3. Filipo Marc Winery
Overview: Established in 1999, Filipo Marc winery was started from the inspiration of Canadian wineries that allowed guests to make their own wine and custom labels. Whether you're just tasting your way through the wine trail, or are interested in making your own wines, the winery is happy to offer both options.
The warm, Italian-inspired tasting room is enchanting, and a perfect place to spend some wine time…especially with over 70 different wines to choose from!
---
4. Corey Lake Orchards
Overview: This family-owned and operated farm, winery, and much more, is perfect for a day out in the fresh, country air. Offering only the freshest, seasonal fruit, the winery follows the farm's footsteps in production with seasonal wines made.
Corey Lake Orchards believes that the simple things in life are the most enjoyable…so bring a blanket, sprawl out across the grass, and enjoy some fresh-baked pastries from the farm's bakery with that glass (or bottle) of wine.
---
5. Pentamere Winery
Overview: With a nice selection of hand-crafted wines, Pentamere Winery has won several awards for their dedication to quality. Located in downtown Tecumseh, the winery and tasting room is in a 100+ year old building, featuring a charming tasting bar, vintage brick walls, and gorgeous, original maple floors.
This boutique, urban winery is open every day, offering tastings, private events, gift baskets, and a sneak peak into the production room where the magic is made. Magic…wine…same thing.
---
6. Tanglewood Winery
Overview: This little gem prides itself on producing the best, locally grown wines possible, primarily focusing on blueberries. Producing a variety of fruit wines such as blueberry sparkling, blueberry port, and 'apple pie', it's safe to say that the wines are particularly unique, made from estate-grown fruit.
Tanglewood Winery goes back three generations to the 1960s, when an innovative young man named Gordon Wassink began farming blueberries. Since then, the winery has been passed from father to son, carrying the high quality wines right along with it.
---
7. Glen Arbor Wines
Overview: Tucked into the picturesque Sleeping Bear Bay, Glen Arbor's tasting room is surrounded by ancient oaks and mighty white pines, creating a relaxing, serene environment.
Glen Arbor Wines is the perfect place to finish a stroll along the beach, offering lawn games, gourmet deli items, and lots of perfectly chilled wine, of course! Whether it's sparkling, red, white, pink, or cider…this extraordinary winery has it all. For the chillier seasons, their cozy fire pits are available to enjoy while you sip and relax.
---
8. Northern Sun Winery & Vineyards
Overview: Escape to pure wine country at Northern Sun Winery. Gaze out at the rolling fields of green and blankets of vines as you sip your way through their red, white, rose, and fruit wines. All wines are 100% estate-grown, produced, and bottled on site, resulting in pure Michigan in a glass.
Between tasting the award-winning wines, enjoying a peaceful, self-guided tour, or unwinding to some live music in the vineyard (just check the calendar on their website for a full schedule), you won't want to leave!
---
9. Bløm Meadworks
Overview: With ingredients sourced from Michigan farmers, the session meads that Bløm produces are light, dry, and carbonated (a.k.a. the ultimate refreshers), as opposed to the traditionally sweet, slightly sticky honey wines that we're used to.
Open Wednesday through Sunday, indoor and patio seating are available, with reservations recommended. Always inspired to use the freshest, local ingredients available, the meads change regularly with the season (or sooner if the winemaker is feeling extra creative).
---
10. Michigan Wine Company
Overview: Located less than a mile from the shores of Lake Michigan, this quaint, little winery's passion, love, and commitment to quality is reflected in every bottle.
Built from the ground up by an inspired couple, Michigan Wine Company grows 8 white grape varieties, as well as apples, peaches, pears, and plums. Open Thursday through Sunday, enjoy a tasting flight, winery tour, or simply a glass on the peaceful deck with friends or family.
---
Plan Your Visit to Michigan's Top Wineries
With these remarkable wineries in mind, it's time to start planning your visit. We've partnered with some of the top travel brands to help you secure the best deals available and to make your trip truly unforgettable.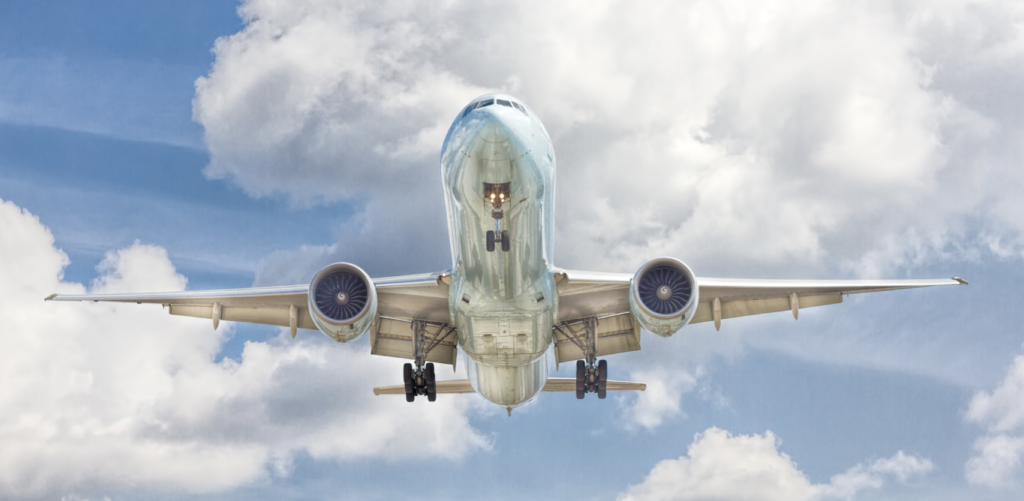 ChoiceWineries.com is reader-supported. When you buy through the links on our site, we may earn an affiliate commission. Visit our disclaimer page for more information.
Unforgettable Experiences
Viator.com (a TripAdvisor company) is our recommended vendor for finding unbelievable local experiences to complement your time visiting wineries.
Guided tours, hot air balloon rides, and scavenger hunts are just a few of the types of excursions you can find to book on Viator.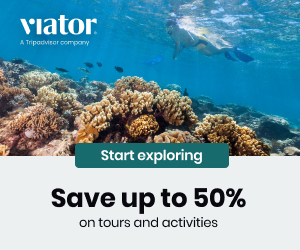 Travel & Accommodations
Expedia.com is our recommended travel vendor for booking flights, hotels, rental cars, and more.
Great deals and discounted packages are just the start. Expedia will allow you to tailor your trip to fit your needs and preferences.
Whether you're looking to book a first class flight, to stay at a 5 star hotel, or to book a quaint bed and breakfast, Expedia can help to secure your perfect travel arrangements across their vast network of travel and accommodation providers.
---
You might also enjoy…
---