When it comes to some of finest cheese in the country, Wisconsin has it covered (hence their nickname 'The Dairy State')…but what pairs better with delicious cheese than some fantastic wine? Fortunately, Wisconsin has a leg up in the wine industry as well!
Due to it's cooler continental climate, the state produces excellent cold-climate wines with grape varieties such as Marquette, Chardonnay, Frontenac Gris, Petite Pearl and La Crescent. All of these hardy, cold weather grapes boast lively acidity and an array of wonderful, distinguished flavors.
Wisconsin is home to over 100 different wineries, scattered all throughout the state. With a well-established history that dates back to the mid-19th century, the industry continues to thrive and flourish with each passing year.
The incredible scenery and abundant wildlife surrounding the wine trails make Wisconsin an absolute gem to wine and nature lovers, so grab a camera and some good company to explore this special Midwest wine country!
To learn more about our winery ranking process, our CW score, or how we gather and analyze data, please click here.
Note: We do our best to maintain up to date information on all wineries featured. However, we recommend checking directly with a winery before planning a visit. If you find any information below that needs to be updated please let us know.
---
1. Vines & Rushes Winery
Overview: Open everyday of the week, enjoy Wisconsin grown wines, wood-fired brick oven pizza, and exceptional hospitality here. Located on a family farm in Ripon, the tasting room is classically styled with Midwest charm. Relax on the porch chairs with a glass of tasty wine and drink in the gorgeous views of vines, green pastures, and wild flowers.
The winery focuses on producing expressive wines with a sense of place. Vines & Rushes is also a strawberry farm, making delicious strawberry wine as well.
---
2. Pieper Porch Winery & Vineyard
Overview: Located in the quaint town of Mukwonago, the winery is situated on 11 acres of open woods. Offering a wide range of wines, the winery is open seasonally from May through December. Stop in for a tasting on Friday, Saturday, or Sunday and take a stroll through some beautiful Wisconsin nature.
The rustic-inspired tasting room offers a lovely deck to soak in some sunshine, or get comfy with a picnic at one of their many picnic tables scattered among the grass.
---
3. Bailey's Run Vineyard & Winery
Overview: Nestled in Southern Wisconsin, this winery was voted Best View of all wineries in the entire state! Bailey's Run features live music all year round, pairing perfectly with the delicious food and fresh wood-fired brick oven pizzas.
This fun spot also has a wide range of wines, from sweet and dry to sparkling, making it the perfect place to suit everyone's tastes. Open 7 days a week, there is no need for a reservation…so stop in for some great wine and a good time!
---
4. Elmaro Vineyard
Overview: Open Thursday to Sunday, this winery has spectacular views, fireside pods, and mouthwatering food and wines. Elmaro Vineyard is a popular slice of Midwest paradise, which is why the winery recommends making a reservation for a visit on the weekends.
Unwind on their stunning scenic patio with a bottle of wine and a cheese board, or grab one of their Picnic Packages equipped with a blanket, sun umbrella, full picnic basket, and your bottle of choice to relax amongst the vines.
---
5. Campo di Bella
Overview: Offering old world styled wines, gorgeous vineyard views, and farm fresh food, Campo di Bella checks all of the right boxes. The cozy ambience is ideal to unwind, sip some good wines, and share some laughs.
The winery is located on the family's 20 acre farm, home to their fresh, organic ingredients used to make their incredible Italian-inspired dinners. If you're looking for "a home away from home", the winery also has a boutique farm stay! Who wouldn't want to wake up on a winery?
---
6. Bemis Bluff Winery
Overview: Take in the fresh country air at this sweet little spot located in Eleva. Taste a flight, glass, a bottle of their well-made sweet or dry wines, or even try one of their wine slushees on those extra warm summer days!
The winery also offers meat and cheese trays, and a delightful gourmet cheese spread to elevate your tasting to a whole new level. Often times, Bemis Bluff features live music as well. We promise you won't find a more relaxed atmosphere!
---
7. Edwin Brix Vineyard
Overview: Located just outside of Juneau, Edwin Brix is Dodge County's first licensed winery. Focusing on producing hand-made quality wines, all bottles are made from 100% estate-grown grapes.
This unique, family-owned and operated farm and winery has been in the Sell family for 5 generations! The warm hospitality is very much present when it comes to visitors…by the end of your tasting, you'll feel like part of the family, too. The tasting room is open 7 days a week, and doesn't require reservations.
---
8. Tommy's Too High Winery
Overview: Starting as both a dream and hobby in 2014, Tommy's Too High Winery is made of pure passion and love for winemaking and sharing beautiful wines with visitors. This award-winning winery is fun, relaxed, and believes in a non-pretentious approach to wine. Complete with a cozy tasting room and tons of greenery to admire.
This little slice of paradise is the perfect getaway to kick back, relax, and taste pure Wisconsin in a glass! The winery is open Friday through Sunday for tastings.
---
9. Lost Island Wine
Overview: Nestled in Onalaska, Lost Island Wine offers unique, highly enjoyable tasting experiences in a relaxed environment. Inspired by the laid-back island lifestyle, this winery truly gives guests the feeling of being on vacation, with the warm hospitality and delicious, harmonious wines.
Lost Island is open everyday except Mondays, and don't require reservations. Stop on by and taste the wonderfully custom wine creations, it'll be hard not to walk away with a bottle or two!
---
10. Spirits of Norway Vineyard
Overview: This boutique winery is located in the town of Norway, and is an absolute stunner. We highly recommend booking a Tour and Taste experience, which includes a full tour of the gorgeous vineyard and a tasting of their impressive, award-winning wines.
The winery is open two weekends of every month for this highly-rated tasting, so be sure to book ahead of time! Taste some of the best cheese around while you're at it, such as their Citrus Ginger Gouda or Cabernet Cheddar. Yum!
---
Plan Your Visit to Wisconsin's Top Wineries
With these remarkable wineries in mind, it's time to start planning your visit. We've partnered with some of the top travel brands to help you secure the best deals available and to make your trip truly unforgettable.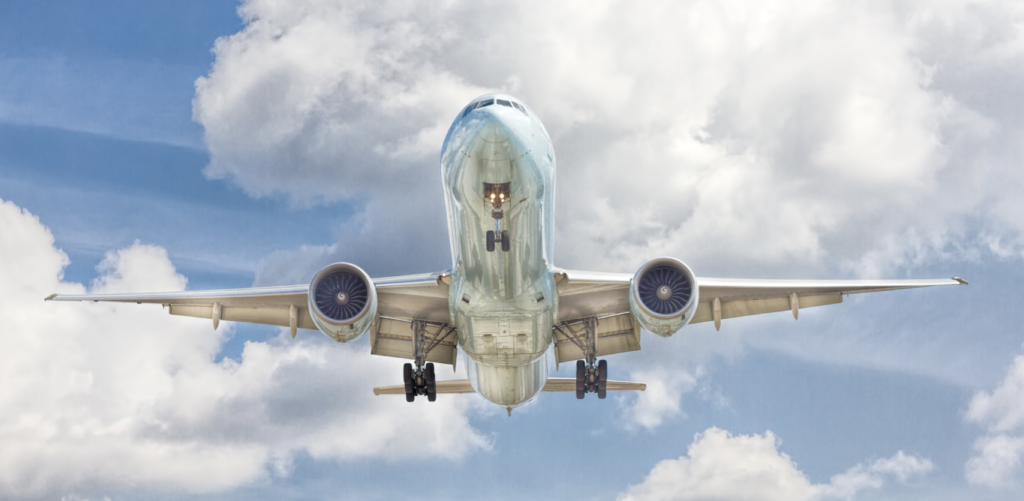 ChoiceWineries.com is reader-supported. When you buy through the links on our site, we may earn an affiliate commission. Visit our disclaimer page for more information.
Unforgettable Experiences
Viator.com (a TripAdvisor company) is our recommended vendor for finding unbelievable local experiences to complement your time visiting wineries.
Guided tours, hot air balloon rides, and scavenger hunts are just a few of the types of excursions you can find to book on Viator.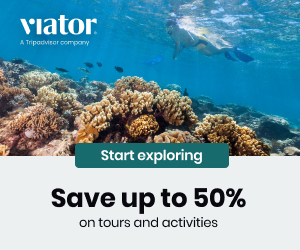 Travel & Accommodations
Expedia.com is our recommended travel vendor for booking flights, hotels, rental cars, and more.
Great deals and discounted packages are just the start. Expedia will allow you to tailor your trip to fit your needs and preferences.
Whether you're looking to book a first class flight, to stay at a 5 star hotel, or to book a quaint bed and breakfast, Expedia can help to secure your perfect travel arrangements across their vast network of travel and accommodation providers.
---
You might also enjoy…
---