Home to some of the chilliest weather in the nation, winemaking in Minnesota may not be the first thing to pop into one's mind. However, Minnesota is home to the International Cold Climate Wine Competition (ICCWC), hosted annually to promote quality wines made mostly from cold-hardy grape varieties!
In 1997, only three wineries existed in the state, but with the help of Horticulturist, Elmer Swenson, and the University of Minnesota, cold-climate grape varieties such as Edelweiss, St. Croix, and Frontenac were created over the years.
Today, there are over 60 successful wineries and 20+ grape varieties grown in the state. One of the most popular wines made in Minnesota is Ice Wine, where the grapes literally freeze on the vine, and are then picked and pressed frozen. The result? A sticky, scrumptious dessert wine that will leave your taste buds (and sweet tooth) totally satisfied.
To learn more about our winery ranking process, our CW score, or how we gather and analyze data, please click here.
Note: We do our best to maintain up to date information on all wineries featured. However, we recommend checking directly with a winery before planning a visit. If you find any information below that needs to be updated please let us know.
---
1. Whitewater Wines
Overview: Tucked away in the Whitewater River Valley in Southeast Minnesota is Whitewater Wines. Built on 30 acres of vineyard, trees, and prairie, the meticulously landscaped property is breathtaking.
Since 1996, the winery has been hard at work to perfect every vintage produced. Offering dry reds, dry and semi-sweet whites, fruit blended wines, and seasonal sparklings, there is something for everyone's palate. Whitewater Wines also offers light snacks, such as cheese and charcuterie, but encourages visitors to bring along packed picnics, too.
---
2. Northern Hollow Winery
Overview: Making great wines from cold hardy vines, Northern Hollow Winery received the prestigious Governor's Cup award in both 2017 and 2018, the highest honor in the state! Owner and winemaker, Jim Truehart, has been making wines for over 17 years, starting out as a hobby that became a true skill.
Jim's wife, Deanna, now helps run the winery and tasting room, which is open Friday through Sunday, depending on the season. We highly recommend trying their white wines, some of the best in Minnesota!
---
3. Grape Mill Vineyard & Winery
Overview: Overlooking the beautiful scenery of the Red Lake River, this winery has been winning awards for their cold climate wines since 2006. Today, the vineyard has over 2,000 vines planted, with grapes such as Marquette, La Crescent, Frontenac, Frontenac Gris & Blanc, and Brianna.
Open seasonally, the winery features a food truck, along with plenty of picnic tables and grassy areas to spread out a blanket. Who doesn't love to wine and dine in the fresh air with a lovely view?
---
4. Mousse Sparkling Wine Co.
Overview: Specializing in sparkling wines and hard ciders using fresh-grown local fruit, this is the perfect spot to celebrate any occasion (or no occasion at all). Not big on bubbles? No worries! The winery also produces some still wines.
Mousse Sparkling Wine Co. has a rotating menu of seasonal, specialty mimosas if you're an early bird when it comes to wine tasting (no judgement here!). Small plates of cheese and charcuterie are also offered, along with gluten-free and vegan options.
---
5. DeCorsa Vineyard & Farm Winery
Overview: This picturesque farm winery is complete with a gorgeous red barn, vines, apple trees, honeybees, and delightful wines.
Additionally, DeCorsa Winery is totally off-the-grid, producing electricity with solar and wind. A windmill pumps water (with the help of gravity) into the vineyard and sustains the winery. Lastly, the wines are stored in an underground cellar at 45-65 degrees all year long, using no extra energy. The grapes are grown without any herbicides or pesticides, resulting in natural, harmonious wines that will make you want another glass.
---
6. Ann River Winery
Overview: Nestled in Mora, on the banks of the Ann River, this winery is passionate about protecting the land and grape vines with environmental sensitive practices. Family-owned and operated, Ann River Winery is open all year long (seasonal hours change).
The tasting room is cozy and inviting, with 10 different wines available to taste. If you're looking for something to eat, pizzas, soups, small plates, and charcuterie plates are also available to make your wine tasting experience that much better.
---
7. J. Bird Wines
Overview: Making wines for over 25 years, this proud little winery is one of the oldest in the state. Specializing in mead (honey wine), there are over over 10 meads produced by the first, second, and third generations of the Bird family.
From strawberry, raspberry, and spiced apple to mint meads, the divine flavors are carefully hand-crafted, resulting in well-balanced, rich, satin-smooth wines that are available in growlers, liters, or gallons. To share or not to share is your choice.
---
8. Burr Vineyards
Overview: Burr Vineyards is a small, family owned and operated winery nestled in the Lakes Region of Central Minnesota. Practicing simple, traditional winemaking techniques, Burr Vineyards prides itself on being one of the smallest wineries in the state, and focusing on quality rather than quantity.
During their open season, beautiful garden patio tables overlook acres of vines and Burr Lake, while providing shade under divinely large umbrellas. Plan a visit on Friday or Saturday to also enjoy some brilliant handmade pizza or a seasonal dish from a food truck.
---
9. Hoch Orchard & Gardens
Overview: Producing true Minnesota table wines from estate grown fruit, Hoch Orchard & Gardens Winery is all about being far from conventional. The unfiltered, minimally manipulated wines are 100% organic, with incredible flavors such as Raspberry, and Oaked Apple Red and White.
Over fifty different apple varieties grow on the property, along with two acres of grapes, leaving plenty of space to roam free and stroll in the country air. Stop in on a Saturday during apple season, or schedule a visit in advance for other days.
---
10. 68 & Vine Veterans Winery
Overview: Built from the ground up, owners Ron & Rebecca Joyce started their vision as a holiday tree farm, transforming it into a winery and vineyard and officially opening their doors in 2020. Open everyday, appointments are not necessary Friday through Sunday, and appointments can be made Monday through Thursday.
The gorgeous, 40-acre estate is an escape from reality with towering trees, countless vines, and a state-of-the-art tasting room. The wines are truly the cherry on top!
---
Plan Your Visit to Minnesota's Top Wineries
With these remarkable wineries in mind, it's time to start planning your visit. We've partnered with some of the top travel brands to help you secure the best deals available and to make your trip truly unforgettable.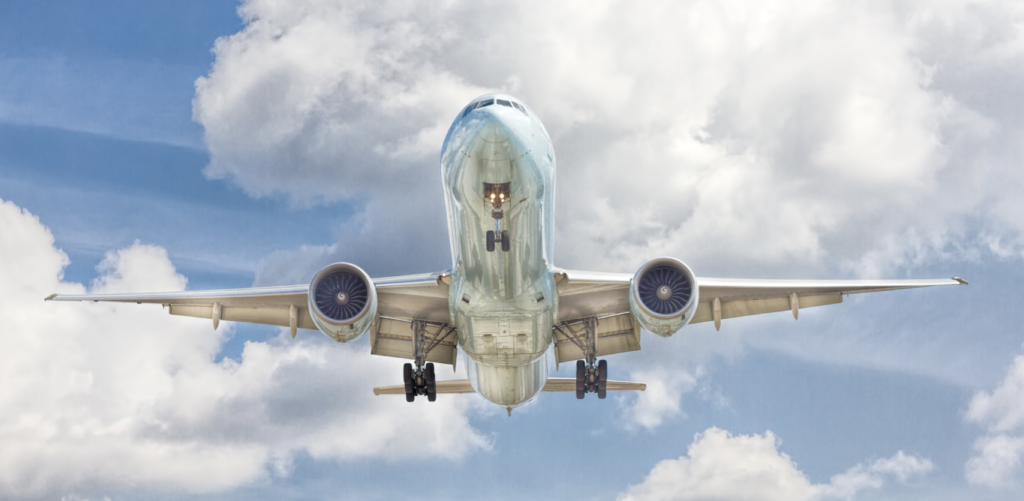 ChoiceWineries.com is reader-supported. When you buy through the links on our site, we may earn an affiliate commission. Visit our disclaimer page for more information.
Unforgettable Experiences
Viator.com (a TripAdvisor company) is our recommended vendor for finding unbelievable local experiences to complement your time visiting wineries.
Guided tours, hot air balloon rides, and scavenger hunts are just a few of the types of excursions you can find to book on Viator.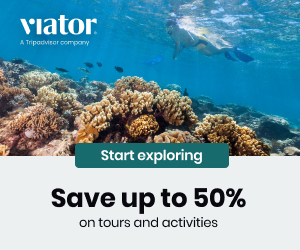 Travel & Accommodations
Expedia.com is our recommended travel vendor for booking flights, hotels, rental cars, and more.
Great deals and discounted packages are just the start. Expedia will allow you to tailor your trip to fit your needs and preferences.
Whether you're looking to book a first class flight, to stay at a 5 star hotel, or to book a quaint bed and breakfast, Expedia can help to secure your perfect travel arrangements across their vast network of travel and accommodation providers.
---
You might also enjoy…
---