Nestled between the Missouri and Mississippi Rivers, Iowa is a picturesque Midwest state with plenty of rolling plains and cornfields. The state sees all four seasons, ranging from long, hot, and humid summers to freezing, snowy winters. These extreme climate fluctuations never stopped the daring early pioneers from growing grapes and making wines, dating as early back as 1857!
Nowadays, the wine and grape growing industries in Iowa are vibrant, and continuously flourishing. With nearly 100 wineries, and close to 300 vineyards, Iowa has well-established wine trails that are absolutely worth exploring.
There are 8 official wine trails, all offering very unique experiences. If you're a cold-climate wine lover, The Western Iowa Wine Trail may just be your dream come true. For a more scenic route, perhaps you may be drawn to the Scenic Rivers Wine Trail. No matter which wine trail you choose, be sure not to miss these top 10 wineries that are simply divine.
To learn more about our winery ranking process, our CW score, or how we gather and analyze data, please click here.
Note: We do our best to maintain up to date information on all wineries featured. However, we recommend checking directly with a winery before planning a visit. If you find any information below that needs to be updated please let us know.
---
1. Madigan Winery
Overview: Producing and bottling their hand-crafted, small batch wines right on site, Madigan Winery is a purveyor of fine wines in a historic setting. The winery grows grapes, pears, and elderberries, which are all used to make their classic, boutique wines.
We highly recommend trying their award-winning sparkling pear wine, "Perry". The idyllic setting, covered porch, and 1-acre pond make this little winery a very enjoyable afternoon.
---
2. Buzzed Bee Meadery
Overview: Open from spring through early autumn, this meadery is proudly family-owned and operated. Producing unique products, from coffee mead to jalapeño mead, Buzzed Bee Meadery uses local Iowa honey from several small producers to make the highest-quality honey wine possible.
Enjoy a tasting flight or a bottle of mead on the outdoor terrace, or one of the many picnic tables on the expansive lawn. There's a good chance you'll even get to meet the owners, as they're always buzzing around!
---
3. Eagles Landing Winery
Overview: This pet-friendly winery has been growing grapes since 2000 and producing wines since 2003. Winning prestigious local awards such as Winery of the Year, Winemaker of the Year, and Wine of the Year, it's no wonder that several of their wines have also received gold medals.
Making everything from dry, to semi-sweet, sweet, red and white wines, free tastings are available every day from 10am to 5pm (Except January and February when the winery is closed). There are 36 wines that are happily poured to taste, so there is definitely something for everyone!
---
4. Van Wijk Winery
Overview: This breathtaking winery will make you feel like you're at a European Chateau in France with it's stone-castle and lovely cottage garden. Depending on the season, there are food options also available to enjoy while tasting their wide selection of wines and meads (over 40 to choose from)!
Whether you prefer the ballroom, breezy shaded deck, or the wine garden courtyard, there are plenty of places to sit back, relax, and sip on some excellent wines with friends or family.
---
5. East Grove Mead
Overview: Established in 2011, East Grove has a long history dating back to 1837, when the 800 acre farm was purchased by Joel C. Garretson. The property has been passed down through family generations up to this day. Open on Saturdays and Sundays for free mead tastings, the 120 year old house that is now used as the main headquarters will surely make you feel the deep roots of history that run through the estate.
Iowa's oldest meadery also hosts a big summer festival every year with live music, plenty of sunshine, and lots of mead sampling, of course.
---
6. Iowa Grape Vines Winery
Overview: This quaint, cozy winery makes the perfect destination for the whole family. Offering gourmet popcorn, old fashion root beer on tap, ice cream, and more, there are plenty of treats for the kids to enjoy!
Originally started as a grape vine nursery in 2001, Iowa Grape Vines decided that the beautiful fruit they were selling would make wonderful wines. So, they began to produce wine straight from their own source.
Since 2009, the winery has been making sweet and dry wines, as well as wine jellies. These wines are a Midwest must-try, winning 3 Best of the Midwest medals for their Noiret, Iowa Blend, and Blue Diamond Wines. Cheers!
---
7. Glyn Mawr Winery
Overview: Located in Mount Vernon, this winery takes the "vine to table" approach when making wine. Beginning in 2009 with 1,100 grape vines on 2 and a half acres, the family successfully started producing over 9,000 bottles of wine each year.
The winery has gained the nickname, "The Local" because the local Iowa grapes and small business strategy is the backbone of their winery. The industrial-classic styled venue also sells a variety of Iowa produced snacks to go along with the selection of Glyn Mawr wines.
---
8. Calico Skies Vineyard & Winery
Overview: Started by a passionate, wine-loving couple in 2011, Calico Skies sits on 16 acres of beautiful pasture land. The tasting room has large, grande windows that are perfect for gazing out across the blanket of vines while tasting your way through the free 5 wine flight.
With such a pleasantly comfortable ambience, you can satisfy your appetite with a freshly made wood-fired pizza on Saturdays and Sundays. Surely, Iowa wine tasting can't get any better than this.
---
9. Rustic River Winery & Vineyard
Overview: Nestled in rural Lake View, this family-owned winery started with a love for the land and a rich farming history, dating back over 70 years!
The tasting room is a delightfully historic restored 1920's barn. The relaxing atmosphere, friendly staff, and delicious selection of grape and fruit wines are just a few of the enticing charms that this winery has to offer. You'll feel right at home at Rustic River, especially when lounging on the porch with a glass of wine.
---
10. Sweet Honeymoon Winery
Overview: Open Monday through Saturday, this Native Iowa winery is located in Calhoun County and offers over 10 different wines to sample. The eccentric labels and warm hospitality make this winery fun and relaxed, especially with a few good friends or a significant other.
Both dry and sweet wines are all made in small batches to carefully monitor the quality of each product. We recommend tasting their smooth, balanced, and award-winning mead. It's a true delight!
---
Plan Your Visit to Iowa's Top Wineries
With these remarkable wineries in mind, it's time to start planning your visit. We've partnered with some of the top travel brands to help you secure the best deals available and to make your trip truly unforgettable.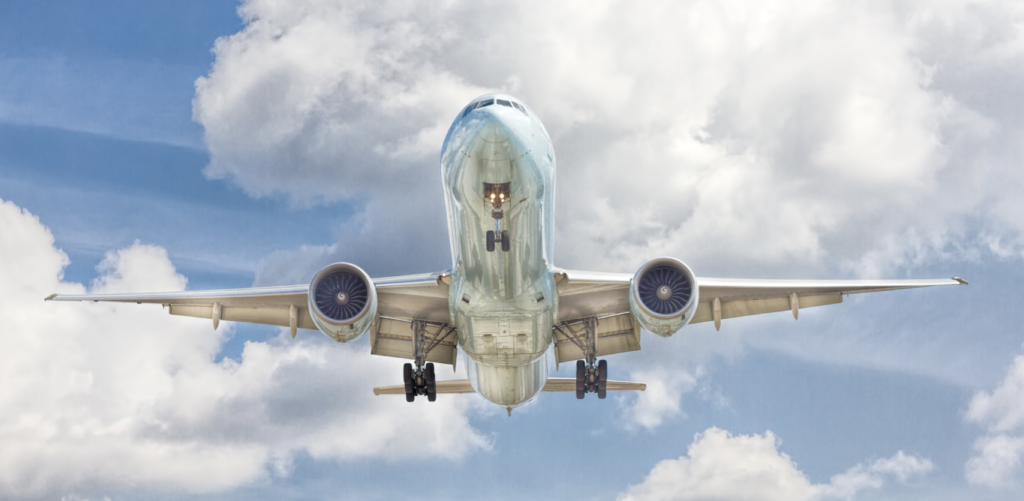 ChoiceWineries.com is reader-supported. When you buy through the links on our site, we may earn an affiliate commission. Visit our disclaimer page for more information.
Unforgettable Experiences
Viator.com (a TripAdvisor company) is our recommended vendor for finding unbelievable local experiences to complement your time visiting wineries.
Guided tours, hot air balloon rides, and scavenger hunts are just a few of the types of excursions you can find to book on Viator.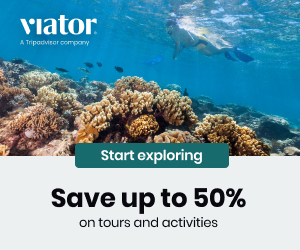 Travel & Accommodations
Expedia.com is our recommended travel vendor for booking flights, hotels, rental cars, and more.
Great deals and discounted packages are just the start. Expedia will allow you to tailor your trip to fit your needs and preferences.
Whether you're looking to book a first class flight, to stay at a 5 star hotel, or to book a quaint bed and breakfast, Expedia can help to secure your perfect travel arrangements across their vast network of travel and accommodation providers.
---
You might also enjoy…
---