Gaining national recognition for it's wines, Nebraska has proven itself to be a wonderful state for growing grapes. The long, hot summers, chilly winters, and other seasonal variations perfectly suit the commonly grown French-American hybrids such as Edelweiss, La Crosse, Frontenac, St. Croix, and Vignoles. There are currently just over 30 operating wineries in the state, with the oldest being founded in 1994.
The state's scenic beauty is captivating, with plenty of plains, sand dunes, and towering rock formations. Exploring the Southeast Nebraska wine trail is especially recommended, heightening all of your senses with breathtaking views, charming wineries, restaurants, and fantastic hospitality.
From fine, barrel-aged reds, to crisp and refreshing white wines, each winemaker has their own unique way to express the state's terroir. This makes Nebraska a perfect destination to love, enjoy, and learn about the art of wine.
To learn more about our winery ranking process, our CW score, or how we gather and analyze data, please click here.
Note: We do our best to maintain up to date information on all wineries featured. However, we recommend checking directly with a winery before planning a visit. If you find any information below that needs to be updated please let us know.
---
1. James Arthur Vineyards
Overview: Known as Nebraska's largest winery, the vineyards are nestled among 400 acres of lush, rolling hills. The picturesque winery has a beautiful outdoor deck featuring a relaxing waterfall for visitors to enjoy. For the chillier days, guests can get warm and cozy near the fireplace in the tasting room.
Gaze across thousands of vines, apple and pear trees, and other fruit crops while enjoying a glass of one of their delicious, award winning wines. Don't forget to browse through the store as well, where you'll find some of Nebraska's most gourmet products.
---
2. Cellar 426 Winery
Overview: Open 7 days a week, this charming little winery sits atop a hill, providing gorgeous 360-degree views. The tasting room is warm and inviting, designed as a modern lodge. Cellar 426 lies in between Nebraska's two largest cities, Omaha and Lincoln (making a great destination for a day trip).
The expansive deck is perfect for soaking in some sunshine, good company, and a glass (or bottle) of their excellent wine. The winery also offers "featured wines", such as their Winter Spice wine, which we highly recommend!
---
3. Silver Hills Winery
Overview: Enjoy some wonderful food, wines, and hospitality at this little gem. Silver Hills has a wood fired oven that makes some of the best pizza around, fantastic wines of all sorts, and a lovely view of the country landscape. The perfect getaway to relax with friends, family, or a solo treat!
Located in Tekamah, about an hour from Omaha, you'll feel worlds away in the beautiful hills of Burt County. The winery is open seasonally, and while most months there is no appointment required, you'll need to make a reservation if you're looking to visit during January through March.
---
4. Niobrara Valley Vineyards
Overview: Often called, "an island of grapes in an ocean of grass", this winery is settled in rolling sand dunes surrounded by roaming cattle. Their award winning wines are always carefully crafted in small batches, resulting in a great addition to your cellar.
In 2002, the first 200 vines were planted with plans to turn the grapes into gourmet vinegar. Turns out that the wine was just too good to be made into vinegar…and so the official winery was born. Bottling over 1,500 cases every year, the demand continues to grow annually for their excellent, well-structured wines.
---
5. Mac's Creek Winery & Brewery
Overview: Growing over 10 grape varieties, Mac's Creek was started in 2001 by a very passionate and hardworking family. They are committed to making wines in a sustainable process, meaning no use of synthetic fertilizers, herbicides, and pesticides. Every step of the winemaking process is overlooked with very close attention, resulting in the best, well balanced wines.
Enjoy a tasting with some delicious appetizers, and perhaps some of their handcrafted beers as well!
---
6. Makovicka Winery
Overview: This family owned and operated winery is located just outside of Brainard, and fortunately doesn't require appointments. Open Friday through Sunday, stop by and enjoy a wonderful tasting flight (likely to be served by the owners themselves).
The outdoor patio provides a beautiful view of the vineyard, with cheese and crackers always available to elevate your wine tasting experience. We recommend tasting their fruit wines…such as the delicious strawberry or fragrant pear. A pure delight!
---
7. Native 32 Winery
Overview: Open on Saturdays and Sundays by appointment only, this winery offers an incredible backdrop of Nebraska's majestic and rural scenery. The land has been owned by the family for almost 100 years. Brothers Keith and Dale Doerneman are truly honored to be able to make the wines and share the beauty of the land with others.
The tasting room offers a crackling fire, wraparound porch, kitchen, and fire pits to create the perfect, relaxing ambience. We highly recommend tasting their unique Aronia berry wine, native to Nebraska.
---
8. Junto Wine
Overview: Once home to an ancient glacier, the land where Junto Wine sits now provides excellent soil to create stunning, balanced wines. The tasting room is open Friday through Sunday, and also offers light snacks such as meat and cheese trays, but often times the winery hosts food trucks.
The gorgeous country scenery, soothing ambience, and fresh air make the perfect combination for a getaway. Tours of the winery are also offered, in case you're curious about the work behind the excellence.
---
9. Schilling Bridge Winery
Overview: Open Fridays through Sundays, this impressive winery offers remarkable, award winning wines, handcrafted beers, and even a delicious homemade root beer (for little ones or those looking for non-alcoholic beverage).
Unwind on the patio, explore the tasting room, or sprawl out on the grass under the sunshine. The grapes are always hand-picked, carefully separated from the stems, and then gently pressed to create harmonious wines that are smooth and structured. Whether it's white, red, or pink wine…Schilling Bridge has it covered.
---
10. Lazy Horse Brewing & Winery
Overview: Open every Friday through Sunday all year long, this little slice of paradise is everything you've dreamed of. Local, handcrafted wines, freshly made wood fired pizzas, and a view of the Nebraska countryside with horses grazing in the distance are just a few things that this winery has to offer.
Whether you're on the large, outdoor porch or nestled in the cozy tasting room, Lazy Horse is the ideal gathering place to catch up with friends and converse about wine, food, and life. Cheers!
---
Plan Your Visit to Nebraska's Top Wineries
With these remarkable wineries in mind, it's time to start planning your visit. We've partnered with some of the top travel brands to help you secure the best deals available and to make your trip truly unforgettable.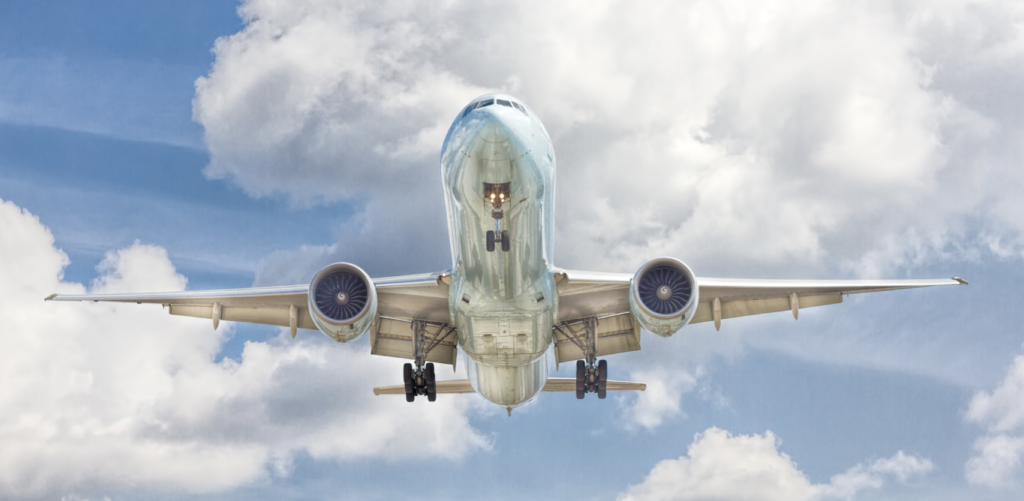 ChoiceWineries.com is reader-supported. When you buy through the links on our site, we may earn an affiliate commission. Visit our disclaimer page for more information.
Unforgettable Experiences
Viator.com (a TripAdvisor company) is our recommended vendor for finding unbelievable local experiences to complement your time visiting wineries.
Guided tours, hot air balloon rides, and scavenger hunts are just a few of the types of excursions you can find to book on Viator.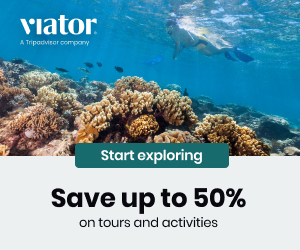 Travel & Accommodations
Expedia.com is our recommended travel vendor for booking flights, hotels, rental cars, and more.
Great deals and discounted packages are just the start. Expedia will allow you to tailor your trip to fit your needs and preferences.
Whether you're looking to book a first class flight, to stay at a 5 star hotel, or to book a quaint bed and breakfast, Expedia can help to secure your perfect travel arrangements across their vast network of travel and accommodation providers.
---
You might also enjoy…
---