Nicknamed, "The Buckeye State", after the lovely Ohio Buckeye trees, Ohio's natural beauty is not to be missed! In fact, one of the world's rarest ecosystems can be found at Oak Openings, near Toledo. When surrounded by this marvelous environment, one will they are worlds away.
When it comes to viticulture, most of the vineyards are located in Ohio's Wine Country of Ashtabula County. As a result of the glaciers that formed the Great Lakes, the land is gifted with rich, fertile soil. Fortunately, the climate is continental, and boasts cool, long growing seasons after moderate winters.
The wonderful terroir, plus the assistance of skilled winemakers result in some incredible, award-winning wines. Riesling, Chardonnay, Cabernet Sauvignon, Pinot Gris, and Pinot Noir wines from Ohio are especially popular among wine lovers far and wide. Be sure to sample some of these varietals as you work your way through the best wineries in Ohio. Cheers!
To learn more about our winery ranking process, our CW score, or how we gather and analyze data, please click here.
Note: We do our best to maintain up to date information on all wineries featured. However, we recommend checking directly with a winery before planning a visit. If you find any information below that needs to be updated please let us know.
---
1. Dalton Union Winery & Brewery
Overview: Featuring live music and food trucks every weekend, Dalton Union is the place to be for some fun times and good wines! Get away from the hustle and bustle in the beautiful country setting, and enjoy some wonderful hospitality.
The winery offers a large variety of wines, from meads to red, white, and blush wines. The mulled wine and wine slushees are great seasonal options as well…Dalton Union is ultimately the wine lovers paradise! The winery has ample indoor and outdoor seating.
---
2. Sunny Slope Winery
Overview: Owned by husband and wife team Tom and Tara Bright, Sunny Slope has been a part of the Holmes County, Ohio community since 1927. As winemaker, Tom focuses on handcrafting the wines in small batches to always ensure amazing flavor, balance, and structure.
If you're hungry, look no further! The winery has a general store and deli right on site, offering delicious meats, cheeses, and gourmet sandwiches. Offering over 10 wines to taste, you'll be sure to find what you enjoy.
---
3. Bokes Creek Winery
Overview: Open everyday except Sundays, Bokes Creek Winery is the ultimate escape to countryside bliss, especially with good company and a picnic lunch. While regular hours welcome walk-ins, the winery appreciates a call in advance before visiting on Mondays through Wednesdays.
Unwind in the cozy, quaint tasting room, or enjoy the fresh air in the outdoor pavilion during the warm seasons. Take a stroll among the gorgeous grounds, taste the excellent wines that are always made with locally grown fruits, and let the stress of daily life slip away.
---
4. Vinberige Vineyards
Overview: Boasting a historical tasting room, a variety of wines for every palate, and fresh, delicious food, Vinberige Vineyards is a must!
During the summer months, live music is often featured on the patio. For the chilly season, snuggle up by one of the fire pits with a lovely glass of wine, always produced with the utmost care and attention. Between the incredible views of the rolling hills of Perry County and the surrounding corn fields, you'll feel worlds away.
---
5. The Grape and Granary
Overview: Have you ever dreamt of making your very own wine? Well, Grape and Granary is bringing those dreams to life. Stop in to create some magic, and have some fun in the process! An expert will walk you through the process from barrel to bottle, helping you make your very own custom blend.
Also a brewing and wine-making supply store, Grape and Granary is open Monday through Friday. Experience a taste of the winemaking world, or you can also taste the winery's finished bottles if you're more of an observer (no judgements here)!
---
6. Dutch Creek Winery
Overview: Specializing in mead, cider, and fruit wines, Dutch Creek Winery is made up of a husband and wife team who do everything…and we mean everything. From managing the beekeeping and apple-pear-peach orchard, to producing the delicious small batch meads, ciders, and fruit wines.
The owners have an artisanal approach to winemaking, focusing on quality rather than quantity. Swing by for a tasting, and don't forget your appetite. The winery also offers scrumptious pizzas, soups, sandwiches, and charcuterie boards.
---
7. Le Petit Chevalier Vineyards and Farm Winery
Overview: This family-owned and operated winery produces 100% estate grown wine, bottled right on site. The tasting room is open Mondays through Saturdays, and does not require reservations.
Get lost in the incredible panoramic scenery of rolling vineyards, wandering sheep, and gorgeous mighty trees. While the winery does not offer food, you are always welcome to pack your own picnic.
Additionally, if you've ever wondered what it was like to wake up to the indescribable beauty of a country winery, Le Petit Chevalier also offers lodging.
---
8. Four Fires Meadery
Overview: Started out of a garage by four friends who shared a passion for mead, Four Fires Meadery is the first commercial Meadery in Toledo. Four Fires is open Wednesday through Saturdays, and hosts food trucks every Friday and Saturday evenings.
The meads are well-known, and enjoyed by mead and wine lovers for their creative and decadent flavors. The tasting room is modern, hip, and boasts a relaxed vibe. We can't think of a better place to spend a Friday or Saturday with friends in Toledo!
---
9. Olde Schoolhouse Vineyard & Winery
Overview: Nestled in the calm countryside of Preble County, this charming little winery offers over 20 different wines to taste. As mentioned in the name, their historic building is a restored schoolhouse originally built in the 1890's.
Open Wednesdays through Saturdays, sit back and relax on the patio, sip some handcrafted Ohio wine, and take in live music featured on the weekends. You can also enjoy one of the free tours offered, often conducted by one of the owners!
---
10. Twisted Vine Family Vineyard
Overview: Open Fridays and Saturdays, relax at Gallia County's hidden gem. Growing their own grapes, fruits, and berries, Twisted Vine works hard to produce stunning, easy-drinking wines that suit all kinds of palates. The winery also serves local cheeses and foods to nibble on with your glass (or bottle) of wine.
The stunning country views are reminiscent of those from a storybook, with rolling vineyards and peaceful green meadows. A splendid way to get some rest and relaxation!
---
Plan Your Visit to Ohio's Top Wineries
With these remarkable wineries in mind, it's time to start planning your visit. We've partnered with some of the top travel brands to help you secure the best deals available and to make your trip truly unforgettable.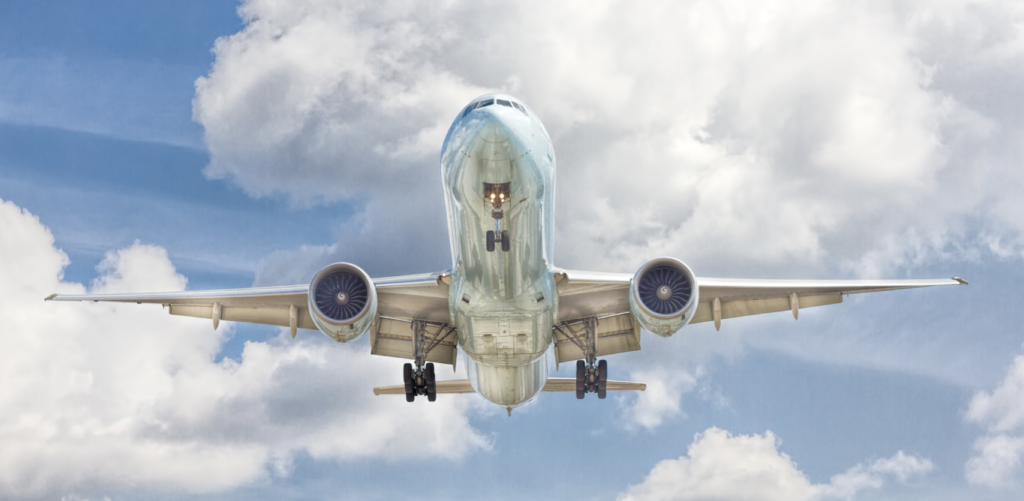 ChoiceWineries.com is reader-supported. When you buy through the links on our site, we may earn an affiliate commission. Visit our disclaimer page for more information.
Unforgettable Experiences
Viator.com (a TripAdvisor company) is our recommended vendor for finding unbelievable local experiences to complement your time visiting wineries.
Guided tours, hot air balloon rides, and scavenger hunts are just a few of the types of excursions you can find to book on Viator.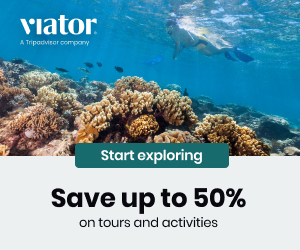 Travel & Accommodations
Expedia.com is our recommended travel vendor for booking flights, hotels, rental cars, and more.
Great deals and discounted packages are just the start. Expedia will allow you to tailor your trip to fit your needs and preferences.
Whether you're looking to book a first class flight, to stay at a 5 star hotel, or to book a quaint bed and breakfast, Expedia can help to secure your perfect travel arrangements across their vast network of travel and accommodation providers.
---
You might also enjoy…
---