We all know that Kentucky produces excellent Bourbon whiskey, but what about wine?
The history of wine in Kentucky goes back a lot further than you'd think, with the first commercial winery in the United States being opened in 1799 on the banks of the Kentucky River. At one point in the 19th century, Kentucky was one of the largest grape and wine producers in the nation!
The mild climate and limestone rich soil quality in the state (especially around Lexington) make it possible to grow a large variety of grapes, including Cabernet Franc, Cabernet Sauvignon, Chambourcin, Merlot, Seyval Blanc, Chardonnay, and many more.
In modern days, Kentucky wineries offer a unique experience of history, heritage, and refined winemaking practices. Over 60 wineries proudly produce Kentucky-made wine, and have a whole lot of Southern charm to go with it.
To learn more about our winery ranking process, our CW score, or how we gather and analyze data, please click here.
Note: We do our best to maintain up to date information on all wineries featured. However, we recommend checking directly with a winery before planning a visit. If you find any information below that needs to be updated please let us know.
---
1. Rising Sons Home Farm Winery
Overview: Winning the prestigious award of Kentucky's Best Dry Red, this winery is hard at work to make exceptional wines. The family-run winery opened in 2012, although the vineyard was established in 1999. The vineyard is approximately 10 acres, growing 7 different grape varieties.
As you make your way through the cozy tasting room, you will surely notice the strong presence of Italian heritage that the family prides itself on. Surrounded by family photos (some approaching 100 years old), and tasting their hand-crafted wines plays with the inner-most sense of nostalgia.
---
2. First Vineyard
Overview: Located on the site of the 1st commercial winery in the United States, the name says it all. Take a dive into the rich history of America's founding vineyard, and while you're at it…sip on some easy-drinking wine (or a peach wine slushee for hotter days), and kick your feet up in the spacious pavilion.
The small, cozy tasting room is made entirely out of logs, just like it would have been back in 1799, keeping the tradition alive. This winery is truly one of a kind.
---
3. Forest Edge Winery
Overview: Complete with soft, leather couches, a fireplace, and a wood-top tasting bar, the tasting room is a great place to cheers with friends and family. If you're hungry, the winery also sells assorted cheeses from local Kentucky cheese makers, as well as other snacks to nibble on as you work your way through their impressive tasting flight.
Forest Edge is the perfect road trip for the whole family, as they're pet friendly and equipped with a play room for kids.
---
4. Jesters Winery & Cafe
Overview: Jesters Winery derives its origins from the famous Horseshoe Bend Vineyards (est. 1997), which put Kentucky on the map for its award winning dry wines. In addition to their famous dry wines, Jesters now features canned wines, bourbon barrel aged wines, sweet wines, wine slushies, and their special Kentucky Kangria.
A fun fact for fans of the comedy movie Step Brothers, Jesters has produced the official wine of the Catalina Wine Mixer since 2010!
Don't worry about showing up hungry! Pair a selection from their full café menu with your choice of any of their delicious wines and sip your worries away in their indoor or outdoor seating area.
---
5. Up the Creek Winery
Overview: Nestled in Cumberland County, this winery manages to grow over 1,200 vines and 700 trellised blackberry and red raspberry plants. You can say the vineyards have come a long way since their origins in 2003, and have several thriving varieties such as: Golden Muscat, Chambourcin, Seyval Blanc, Vignoles, and Marquette.
Originally home to an ancient sea, the rich soils are made up of dark shale, quartz-like rock, and fossils of shellfish and limestone. This is key to producing excellent, highly enjoyable wines…which is exactly what they do. See for yourself, as the winery is open on both Fridays and Saturdays.
---
6. Cave Hill Vineyard & Winery
Overview: Just an hour outside of Lexington, Cave Hill is located in the beautiful rolling hills of the South Central region of the state. Variance is their specialty, producing full-bodied, dry, and sweeter wines to please every customer's preference.
With the first vines planted in 2005, Cave Hill is a labor of love by friends and family that helped make it what it is today…a stunning destination. Grab a glass and head out to the deck that gazes over their acres of vines. There's nothing more relaxing, we promise.
---
7. Bluegrass Vineyard
Overview: In 2014, the vineyard of Bluegrass was established on 10 acres of land with 2,000 grapevines. Producing both red and white wines, the vineyard has now expanded to 30 acres of land and growing!
Literally turning sunshine into wine, Bluegrass Vineyard uses energy from the sun with 38 solar panels to fully power the winery and on-site bed & breakfast. Owners Drew and Jessica Rogers are always striving to make the winery feel like home to guests with warm hospitality and plenty of good wines to try.
---
8. Lovers Leap Vineyards & Winery
Overview: Situated in the heart of the Kentucky Bourbon Trail, Lovers Leap leverages their incredible soil conditions to produce high quality wines. Akin to the soil conditions that set the wines from the Bordeaux region of France apart, a limestone base provides important minerals and nutrients to the soil.
The impressive vineyard with over 25 acres of vines is enchanting, and truly reflects the style of wine itself. The winemaker is always inspired to capture the lush beauty of the vineyard into the bottles. Not only offering tastings, the winery is also happy to give you a full tour, so you can see the winemaking process from start to finish!
Open Tuesday through Saturday for tastings, the bright and spacious tasting room welcomes wine lovers with no reservation required.
---
9. Brianza Gardens & Winery
Overview: A true slice of Italy in Northern Kentucky, Brianza Winery is a place of beauty and relaxation. Choose from over 12 award-winning wines to sample, take a stroll through the grounds and admire the diverse fauna, or sign up for a winery tour with the winemaker (one of the most award-winning winemakers in the South or Midwest).
If you'd like more than just a day at this amazing winery, make a weekend out of it by renting one of the cute and cozy cottages that they offer!
---
10. Purple Toad Winery
Overview: A trip to Napa Valley for June and Allen Dossey resulted in Purple Toad Winery, the largest winery in the state of Kentucky. Opened in 2009, the Dossey family continuously strives to make exceptional, quality wine year after year.
Planning a trip to this winery should be no problem, as they're open every day of the week. Regularly carrying over 40 wines, they use modern winemaking techniques combined with Old World knowledge to create a range of highly enjoyable wines to suit everyone's tastes. A perfect getaway to unwind with the whole posse!
---
Plan Your Visit to Kentucky's Top Wineries
With these remarkable wineries in mind, it's time to start planning your visit. We've partnered with some of the top travel brands to help you secure the best deals available and to make your trip truly unforgettable.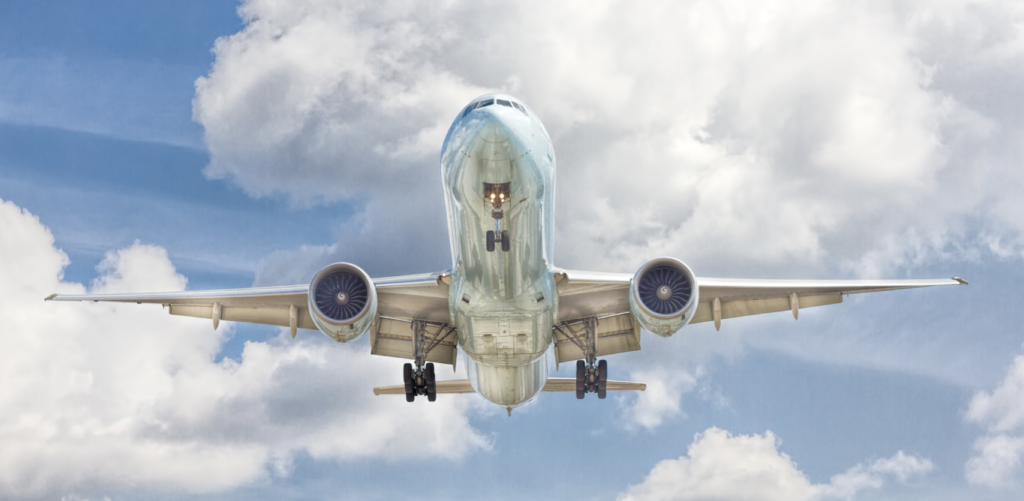 ChoiceWineries.com is reader-supported. When you buy through the links on our site, we may earn an affiliate commission. Visit our disclaimer page for more information.
Unforgettable Experiences
Viator.com (a TripAdvisor company) is our recommended vendor for finding unbelievable local experiences to complement your time visiting wineries.
Guided tours, hot air balloon rides, and scavenger hunts are just a few of the types of excursions you can find to book on Viator.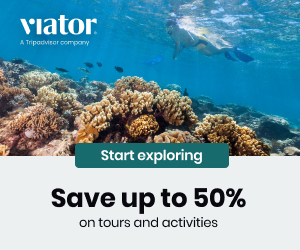 Travel & Accommodations
Expedia.com is our recommended travel vendor for booking flights, hotels, rental cars, and more.
Great deals and discounted packages are just the start. Expedia will allow you to tailor your trip to fit your needs and preferences.
Whether you're looking to book a first class flight, to stay at a 5 star hotel, or to book a quaint bed and breakfast, Expedia can help to secure your perfect travel arrangements across their vast network of travel and accommodation providers.
---
You might also enjoy…
---