A humid, subtropical climate, miles of flat, open land, and the rich, loam soil are just a few reasons why Indiana is a farmer's paradise. It's no wonder that Indiana is the tenth largest farming state in the nation.
When it comes to viticulture, Indiana's wine production exceeds more than one million gallons a year. It's safe to say that the wine industry in Indiana has been experiencing strong, steady growth. In fact, the wine market now contributes more than $2.4 billion to the state's economy.
The state grows American, French-American Hybrid, and European grapes, including popular varieties like Riesling, Cabernet Sauvignon, Chardonnay, and Chambourcin. Apple, berry, and cherry wines are also produced and loved.
Indiana has deeper roots in the wine industry than many might imagine, as it's home to the first successful commercial winery in the U.S. (founded in 1802).
With the amount of successful wineries thriving today, Indiana's viticulture world has proven to hold a long history of achievement.
Let us guide your journey down Indiana's wine trail…
To learn more about our winery ranking process, our CW score, or how we gather and analyze data, please click here.
Note: We do our best to maintain up to date information on all wineries featured. However, we recommend checking directly with a winery before planning a visit. If you find any information below that needs to be updated please let us know.
---
1. Carpenter Creek Cellars
Overview: Offering daily free tastings and plenty of Midwestern hospitality, this winery has been around since 2013. The first vines were planted in 2002 by owner Ed Courtright and his son Byron (this vineyard is now known as Byron's Vineyard).
As the winery progresses to this day, the owners would still like to continue planting and growing more grapes, especially to go along with the cool, restored 1919 barn that is now the tasting room. If you'd like the full winery tour, be sure to pop in on the weekend, or check out the latest music events on the winery's website.
---
2. Turtle Run Winery
Overview: Open daily from noon to 6pm, Turtle Run offers both sweet and dry red and white wines to taste in their tasting room, which has clear sight of the production room (where all the magic happens). The winery also provides wonderful in-depth tours, by no one other than the owners themselves, Jim and Laura.
The owners produce wine using, "the turtle run philosophy", meaning that they don't take any shortcuts, creating exceptional quality wine that goes with food and friends.
---
3. At The Barn Winery
Overview: Located in Logan, At the Barn Winery was opened in 2013 by Don and Debbie Stutz following Don's retirement. The wine has always been handcrafted in small batches to ensure quality, and they're proud to make wine for novice wine lovers, as well as for wine connoisseurs. To Don and Debbie, wine is so much more than the just the craft, it's also about making friends along the way.
The winery is a refurbished barn built in 1870 by Don's great-grandfather, the perfect place to stop in for a glass on the patio, or in the tasting room, and feel like part of the family.
---
4. The Sycamore Winery
Overview: This stunning winery was established in 2015, and partners with Midwest rural vineyards and orchards to produce a wide variety of grape and fruit wines. Planting vines of their own are in the works, so that eventually they can proudly produce estate wines as well.
The custom tasting room overlooks two beautiful lakes and walking trails, totaling 60 acres. Just minutes away from downtown Terre Haute, this winery is a must-see as you're hiking your own way up the Indiana wine trail.
---
5. Blackhawk Winery
Overview: Home to Hamilton County's largest vineyard, this winery makes wines for everyone to enjoy, whether that be on the sweet or dry side, as well as red, white, fruit, and rose. Who says you can't try them all?
A dream of turning a soybean farm into a vineyard led to the birth of Blackhawk Winery in 2011. Owners John and Deb Miller have a simple philosophy to wine, which is that wine is meant to be enjoyed. They believe in producing quality wine with locally grown fruit. The winery is open daily from 1-6pm.
---
6. Lambstone Cellars Winery
Overview: This quaint, boutique winery is located on the edge of Valparaiso, and is a family-owned and operated. Started in 2015, the winery produces a good selection of both dry and sweet wines, which can be enjoyed in their modern tasting room.
The winery also has a daily selection of fresh cheeses to be paired with the wine of your choice. Lambstone Cellars is truly a wonderful gathering place for friends and family to relax, sip some excellent wines, and have fun.
---
7. Sugar Creek Winery
Overview: Started by a conversation around the dinner table, Sugar Creek Winery became a reality in 2012 when the vineyard was planted on land that was originally a dairy farm. The co-founders, David Phillips and Zach Cain have the same vision; work hard, play hard, and build the best winery in Indiana.
The wines are made in both sweet and dry styles, with red and white grapes that are sourced from their own vineyard, as well as California, New York, Oregon, and South America.
The comfortable, rustic styled tasting room is open Tuesday-Sunday (closed only on Mondays).
---
8. Manic Meadery
Overview: Nestled in Crown Point, Manic Meadery was founded in 2017 by two lifelong friends that share a passion for wine making. With approximately 75 unique releases annually, it'll be hard not to find something that suits your palate!
The Meadery continuously tries to think outside the box when it comes to flavors, which is how they end up with incredible tasting meads such as Coco Pomelo, Nana Grass, and Blueberry Raspberry Scone. Open Thursday through Sunday, be sure to pop in and discover your new favorite hand-crafted mead.
---
9. Tippy Creek Winery
Overview: Open Tuesday through Sunday, Tippy Creek is the ideal place to let your worries slip away as you sip your way through some fantastic wines. We recommend trying their 2019 Tippy Zippy Red, which has won a Double Gold Medal.
The winery has lots of outdoor space to lounge out under the sun, and picnic tables on which to enjoy your lunch. Overall, this winery is the answer if you are looking for a delightful afternoon escape!
---
10. Lanthier Winery
Overview: This cozy winery will make you feel like you just landed in a European winery, with 24-inch thick stone walls, quiet music floating in the background, and very friendly and welcoming staff. The wines are always made with handpicked fruit, meticulously handcrafted to honor quality and balance. It's truly "a far away feeling, close enough to taste".
The Cellar Tasting Room is open Wednesdays through Sundays, and will most likely be accompanied by the Cellar Master, Chris Lanthier. He's always more than happy to answer all questions about his wines, or just have a chat about wine, food, and life!
---
Plan Your Visit to Indiana's Top Wineries
With these remarkable wineries in mind, it's time to start planning your visit. We've partnered with some of the top travel brands to help you secure the best deals available and to make your trip truly unforgettable.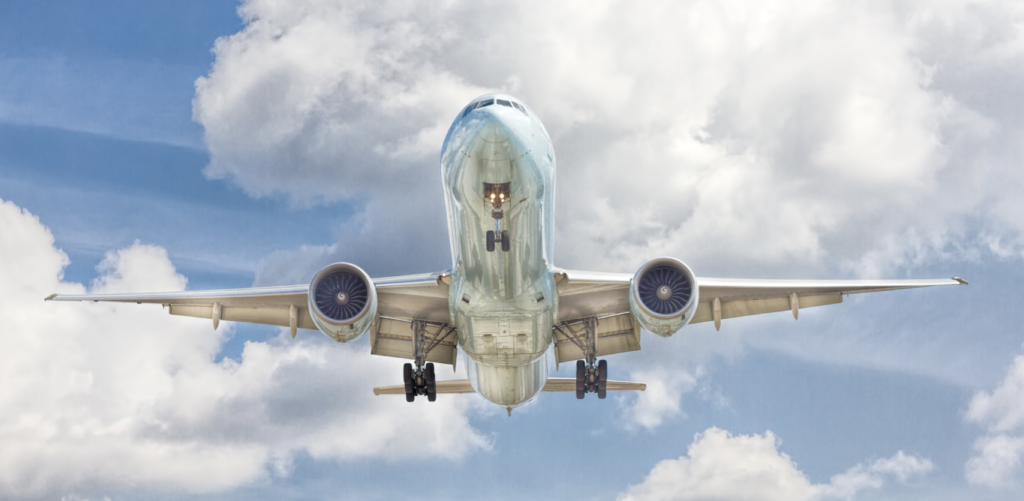 ChoiceWineries.com is reader-supported. When you buy through the links on our site, we may earn an affiliate commission. Visit our disclaimer page for more information.
Unforgettable Experiences
Viator.com (a TripAdvisor company) is our recommended vendor for finding unbelievable local experiences to complement your time visiting wineries.
Guided tours, hot air balloon rides, and scavenger hunts are just a few of the types of excursions you can find to book on Viator.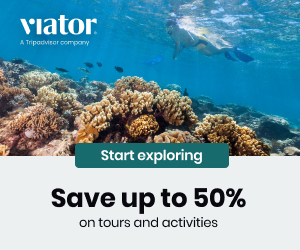 Travel & Accommodations
Expedia.com is our recommended travel vendor for booking flights, hotels, rental cars, and more.
Great deals and discounted packages are just the start. Expedia will allow you to tailor your trip to fit your needs and preferences.
Whether you're looking to book a first class flight, to stay at a 5 star hotel, or to book a quaint bed and breakfast, Expedia can help to secure your perfect travel arrangements across their vast network of travel and accommodation providers.
---
You might also enjoy…
---