Our list of the best wineries, vineyards, and tasting rooms focuses specifically on the city of Erie, PA, and the immediate surrounding areas; however, this area falls into one of the most prominent officially recognized wine regions in the US.
Lake Erie AVA is a large AVA (American Viticultural Area) – 42,000 acres are planted to grapes – and covers parts of New York, Ohio, and Pennsylvania. In fact, it is the largest grape producing area in the eastern United States. There are two sub-AVAs nestled within it, as well: Grand River Valley AVA and Isle St. George AVA.
The climate here is continental, meaning there are four distinct seasons, often with significant weather patterns. Lake Erie provides a moderating influence, retaining warmth into the autumn and extending the growing season. However, the area is generally humid, which can pose a challenge to grape growers, as the moisture allows for certain vine pests and diseases to thrive.
The region is historically planted with grape varieties native to North America and hybrid grapes (those created by crossing local varieties with European ones). However, the number of vineyards planted with vinifera grape varieties – Riesling, Chardonnay, and others – is on the rise.
Lake Erie is a historic wine region in the United States – grapes have been grown here since the early 1800s. Prohibition took a toll on the region, resulting in the number of wine producers decreasing significantly in the mid 20th century. Nevertheless, the industry has bounced back, and there are currently around 58 wineries in operation. 
To learn more about our winery ranking process, our CW score, or how we gather and analyze data, please click here.
Note: We do our best to maintain up to date information on all wineries featured. However, we recommend checking directly with a winery before planning a visit. If you find any information below that needs to be updated please let us know.
---
1. Ironstone Meadery
Overview: Bringing old world mead to the new world, Ironstone Meadery strives to offer only the best handcrafted, slow-fermented meads using all natural fruits, spices, and botanicals. These meads are silky smooth to drink, and always uniquely flavored.
The owner, who goes by Rich, is extremely passionate about making top quality mead with no artificial ingredients ever. Stop in for a tasting Wednesday through Saturday, and discover the wonders of the world's oldest wine.
---
2. Yori Wine Cellars
Overview: Yori Wine Cellars has a rustic yet modern urban tasting room, where they offer a wide range of award-winning wines to sample. The tasting room (closed Mondays and Tuesdays) also hosts a variety of events throughout the year, including brunches and other food pairings, often accompanied by a unique seasonal cocktail.
The winery is family owned and operated, and has been since it was established in 2003. Their dry Riesling and Cabernet Franc are favorites (and recommended to try during your visit), along with an array of semi-sweet and sweet wines.
---
3. Penn Shore Winery & Vineyards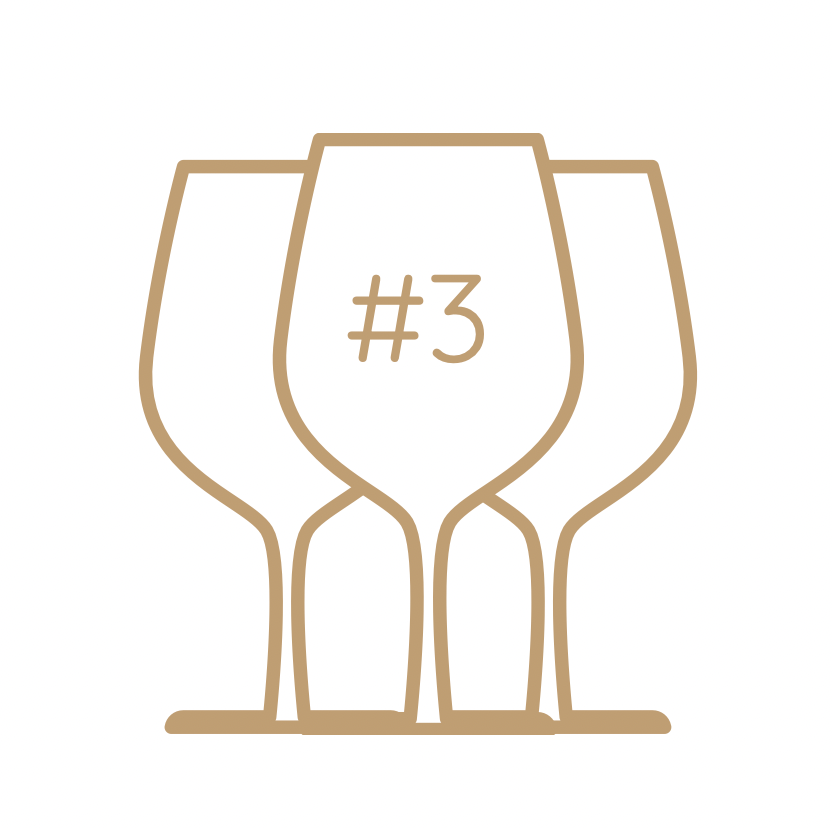 Overview: Penn Shore Winery & Vineyards is the oldest winery in Pennsylvania, as well as one of the largest. The tasting room is surrounded by hundreds of acres of vineyards, which can be enjoyed seasonally from the outdoor seating areas. Hello serenity!
The winery is family and pet friendly, and you are welcome to bring a picnic to enjoy on site. Beyond traditional pours of wine, Penn Shore also features seasonal wine slushies for guests to enjoy! Finally, Penn Shore also hosts live music weekly in the summertime, so check the calendar when planning your visit.
---
4. South Shore Wine Company
Overview: South Shore Wine Company produces a range of sparkling and still wines, but the bubbles are where they truly shine! Featured wines include a Sparkling Chardonnay, Gruner Veltliner, and Teroldego (an earthy dry red).
The tasting room, which is open daily, is part of a historic site and includes a stone wine cellar. Flights are available and you can customize your own or choose from a pre-set option. South Shore also offers fun and unique mimosas on weekends. Cheers!
---
5. Lakeview Wine Cellars
Overview: Lakeview Wine Cellars has an extensive barrel program – all of their wines are aged in oak barrels. The grapes are sourced locally, as is the Pennsylvania white oak used to craft the barrel – a true representation of Pennsylvania terroir!
Additionally, Lakeview Wine Cellars strives for eco-friendliness; efforts include a geothermal pond that acts as a heat and water source, as well as the limitation of chemicals for cleaning and sterilizing equipment.
The property includes covered patios with scenic views, as well as a spacious indoor tasting room, allowing visitors to feel worlds away from any day to day worries.
---
6. Mazza Vineyards
Overview: Robert Mazza Inc., Mazza Vineyards' parent company, was founded nearly 50 years ago and now includes three different wineries. Established in 1972, Mazza Vineyards is the flagship location.
The Italian-inspired tasting room is both rustic and elegant. For $6, guests can build their own tasting flight or choose from several curated options – mimosa flights are also available on weekends. At Mazza, all customers are first come, first served. The tasting room is open daily year round, and light snacks are available.
---
7. Arundel Cellars & Brewing Co.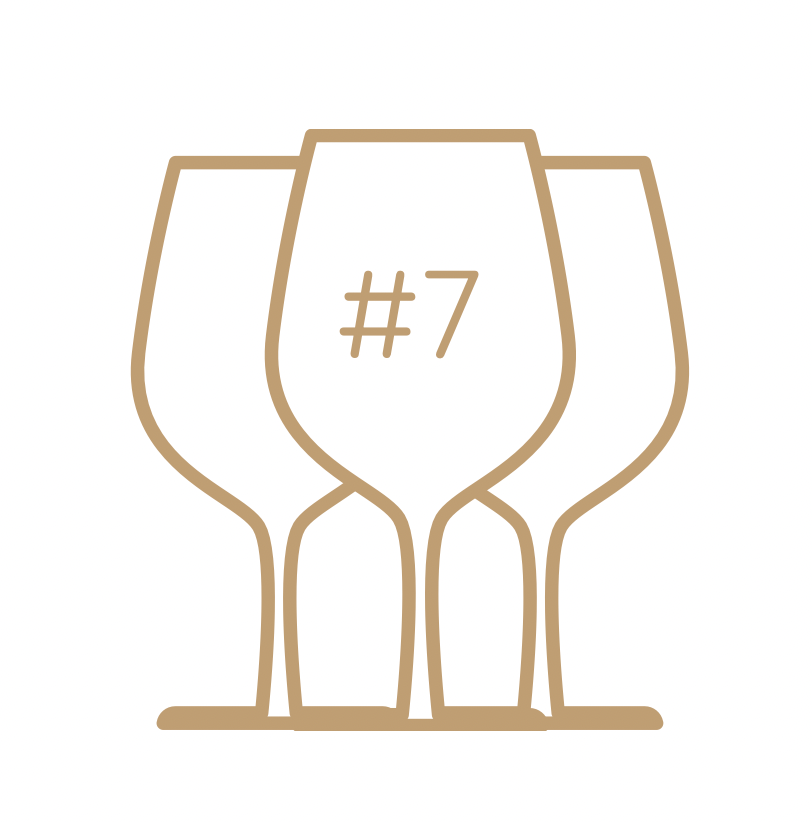 Overview: Many of Arundel Cellars & Brewing Co's wines incorporate fruits beyond just grapes (apples and blueberries, to name a few). Their ice wine is remarkable. Furthermore, they have a full range of dry to sweet wines – and they also make craft beer! There's truly something for everyone here.
The spacious tasting room, which is housed in a renovated historic barn, is open daily. Arundel also features an extensive food menu, serving everything from small bites to lunch entrees.
---
8. Burch Farms Country Market & Winery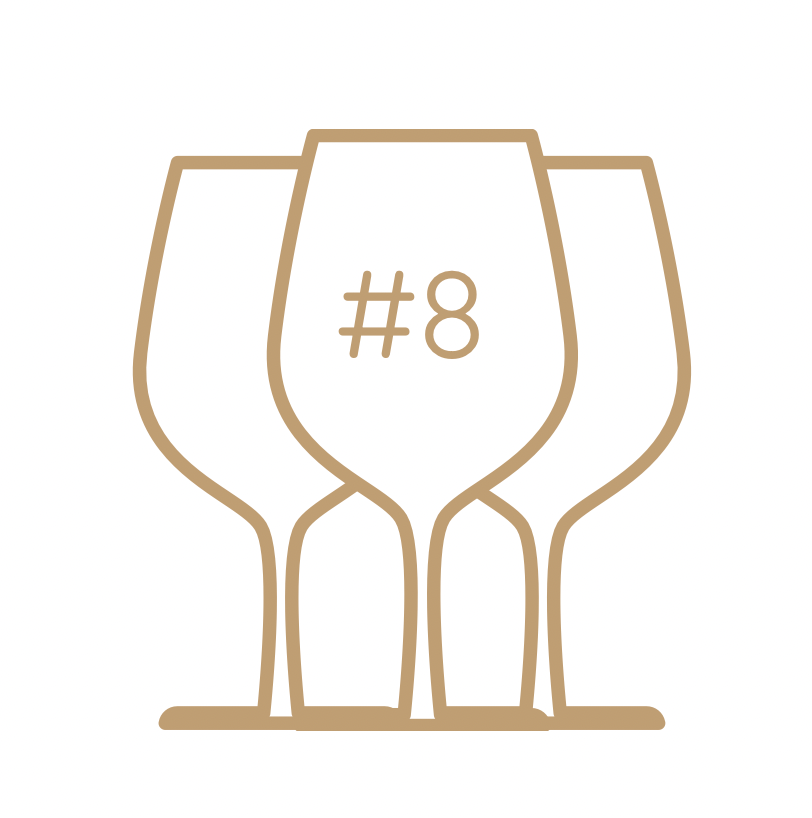 Overview: Plan to spend some time at Burch Farms Country Market and Winery. The 'market' part of the property features an abundance of local produce, honey, jams and jellies, along with delicious baked goods.
Meanwhile, the 'winery' side serves tastings of wonderful wines made on site – including a selection of apple wines. They focus on local hybrid grape varieties here, crafting wines from Cayuga, Niagara, and Concord, among others.
---
9. Heritage Wine Cellars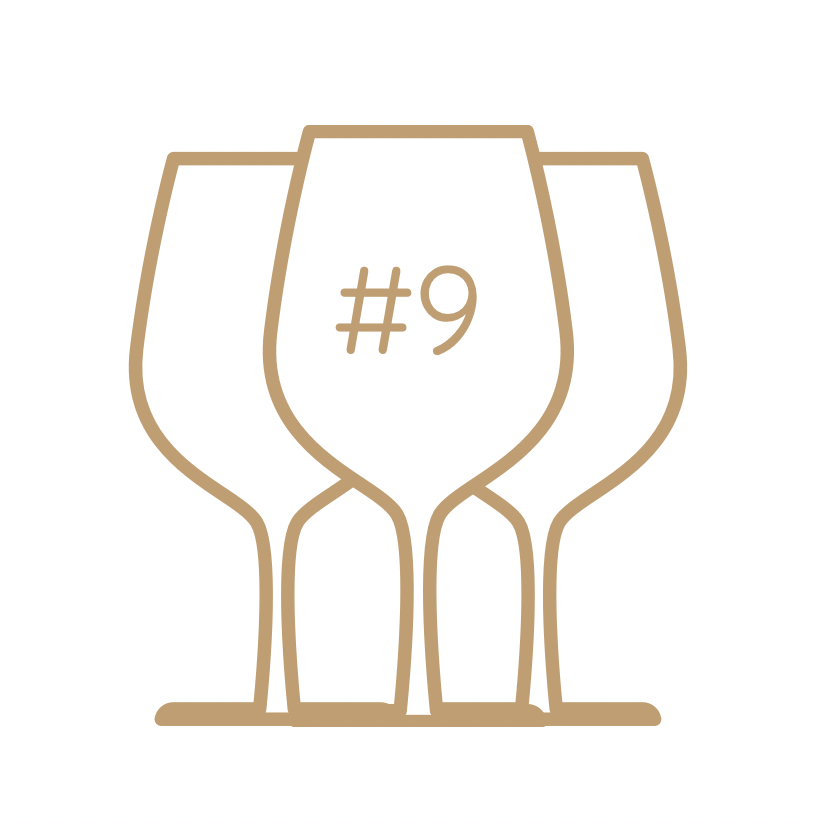 Overview: The family behind Heritage Wine Cellars has been growing grapes for over 200 years, and making incredible wine for three generations. Today, they strive to offer something for everyone, which is apparent from their wide ranging wine list. Options include dry to sweet whites and reds, along with a selection of award-winning fruit wines and sparkling wines to boot.
The tasting room is open daily year round, and guests can enjoy some small bites during their visit.
---
10. Presque Isle Wine Cellars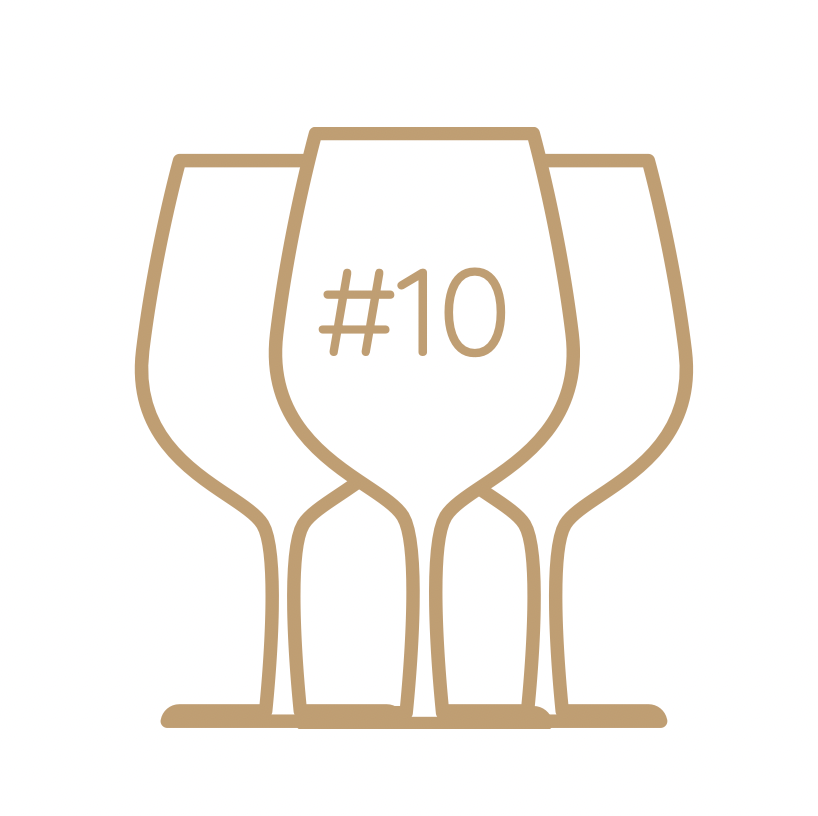 Overview: Presque Isle Wine Cellars is a multifaceted business. In addition to making and selling award-winning wine, they also sell commercial wine making equipment and supplies – you can even sign up to take a winemaking class!
The tasting room (a restored farmhouse that also holds their gift shop and event venue) is located next to a scenic waterfall, which can be viewed and enjoyed from the property. Tours are available with a prior appointment. Popular options (and rightfully so) include their Cabernet Franc, ice wine, and ciders.
---
Plan Your Wine Tasting in Erie, PA
With these remarkable wineries in mind, it's time to start planning your visit. We've partnered with some of the top travel brands to help you secure the best deals available and to make your trip truly unforgettable.
ChoiceWineries.com is reader-supported. When you buy through the links on our site, we may earn an affiliate commission. Visit our disclaimer page for more information.
Unforgettable Experiences
Viator.com (a TripAdvisor company) is our recommended vendor for finding unbelievable local experiences to complement your time visiting wineries.
Guided tours, hot air balloon rides, and scavenger hunts are just a few of the types of excursions you can find to book on Viator.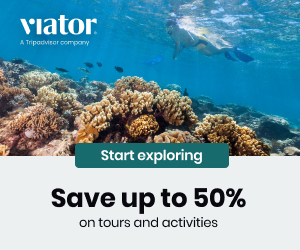 Travel & Accommodations
To book travel accommodations in and around Erie, PA, we recommend using Expedia.com. You can book flights, hotels, rental cars, and more – all at incredible prices.
Thanks to their vast network of travel and accommodation providers, Expedia can help you perfectly tailor your trip – whether that includes a first class flight, a 5 star hotel, or a stay at a quaint bed and breakfast.
Erie, PA, Winery Map
To further assist with planning, we've plotted our list of the top wineries in Erie, PA, on a Google Map for your reference.
Prep for Your Wine Tasting Experience
If you're more on the novice side of wine tasting and would benefit from some pointers, check out our tasting tips for beginners to ensure you get the most from your trip. Cheers!
---
You might also enjoy…
---