Home to the Finger Lakes (named the No. 1 Wine Region in the U.S.), the breathtaking Hudson River Region (where the oldest continuously operating winery in America resides), and the famous Long Island Region, is the small state with big ideas…New York.
New York is third in total grape production by volume, following California and Washington. Beginning in the 17th century from plantings in the Hudson Valley, New York's wine industry has not only taken off, but has become world renowned. Over 400 wineries are operating in the state today, with more opening up each year.
Some of the top growing grape varieties include cool-climate grapes such as Riesling, Chardonnay, Pinot Noir, and Cabernet Franc, along with native grapes such as Concord and Niagara, (although most of the production of these two varieties are used to make juice).
While there are many reasons to visit New York, these top wineries are number one on our list!
To learn more about our winery ranking process, our CW score, or how we gather and analyze data, please click here.
Note: We do our best to maintain up to date information on all wineries featured. However, we recommend checking directly with a winery before planning a visit. If you find any information below that needs to be updated please let us know.
---
1. Kemmeter Wines
Overview: Open everyday except Sunday, Kemmeter Wines is a gorgeous little gem to visit. Nestled in the Finger Lakes between Penn Yann and Geneva, this boutique winery opened it's doors in 2013.
The owner and winemaker, Johannes Reinhardt is a German native, born into a family of farmers and winemakers. You can truly taste his passion for wine in every bottle, creating perfectly balanced, classically styled wines. For the best experience possible, the winery asks to make an appointment before stopping in.
---
2. Weis Vineyards
Overview: Focused on handcrafting traditional German styled wines, immigrant Hans Peter Weis traveled to the US from Germany to discover the world. However, after discovering the Finger Lakes region, his travels were cut short when he found his home away from home. Since then, he has been creating delicious red, white, sparkling, and sweet wines for all to enjoy.
Open every day of the week, stop by and enjoy some sunshine on the picnic tables with a glass (or more) of your choice.
---
3. Chateau Dusseau
Overview: This beautiful countryside winery is open Saturdays and Sundays, and hosts live music at 3pm every Saturday. Co-founded by brothers Robert and Stephen Dusseau, the winery opened it's doors in 2006, and has been thriving ever since!
Tucked away in the Owasco Lake Basin, the winery is just a short drive from Central New York and the Finger Lakes. The winery makes both red and white wines from grapes that have proven to suit the area best. With each wine made with extreme care and quality, it will be hard to choose a favorite!
---
4. Brimfield Farm Winery
Overview: Nestled in the heart of Central New York, the winery offers a stunning panoramic view of the northern Mohawk Valley Region.
Family owned for over 100 years, take a stroll through history in the charming century old barn. The winery is open 7 days a week, but open seasonally starting in April through Autumn. Offering a range of different styled wines, elevate your experience with a cheese board, and perhaps some scrumptious chocolate truffles.
---
5. Royal Meadery
Overview: Being New York's very first farm Meadery, Royal Meadery prides itself on sourcing fresh, local ingredients and honey to make sweet, liquid gold. Each year, the Meadery looks to release unique and exciting meads to put a twist on the world's oldest beverage.
Located in Delmar, the tasting room is open on Fridays and Saturdays. With the fabulous selections always changing, your visit will never be the same!
---
6. Suhru Wines
Overview: Creating approachable, food-friendly wines such as crisp, bright whites and soft, medium-bodied reds, Suhru is a family-owned and operated winery. Located on the beautiful North Fork of Long Island, the winery is as easygoing as the rest of the area. Beautiful coastlines, delicious restaurants, and a laid-back feel are just a few things you'll find here.
Open 11 months out of the year (January is closed) from Thursday to Monday, the tasting house offers light snacks, a beautiful garden with picnic tables, and amazing wines, of course!
---
7. wineUdesign
Overview: Boasting an interactive, personalized winemaking experience, this Hicksville based winery helps you create your own custom barrel of wine. (A perfect place to visit with friends or family)!
Whether you're looking for an in-depth wine tasting, or to dive into the world of winemaking itself, the certified winemakers are there to make your experience as enjoyable as possible. As for snacks, indulge in a mouth-watering charcuterie board by ordering one in advance of your visit.
---
8. Rustic Ridge Winery
Overview: Open 7 days a week from noon to 6pm, this small, charming winery has ample outdoor space to enjoy some fresh air and a glass of wine. Picnic tables are available, but the winery also encourages visitors to bring their own picnic blankets to sprawl out on the well-kept lawn.
The relaxed, rustic countryside looks over the vineyard and farmland, making you feel worlds away from everything. If you don't feel like packing a picnic, Rustic Ridge also offers local Amish cheeses and jams. Wine, cheese, and a beautiful view is all you need sometimes!
---
9. Ports of New York Winery
Overview: Located in the city of Ithaca, Ports of New York is an artisanal, urban winery with a rich family history in winemaking. Sip some divine Port wines, then learn more about the interesting winemaking history of the Bouche family, which can be admired in the museum, housed right in the winery.
The grapes are always sourced from the Finger Lakes, and made into traditional French-styled wines. The winery is open for both tours and tastings Tuesdays through Saturdays, from noon until 6pm.
---
10. Home Range Winery
Overview: Situated on the East edge of the Hudson Valley, this ideal, rustic little winery creates fantastic, quality wines that are made in small batches. The winery often hosts food trucks, but also encourages picnics. Spread out on the lovely meadow of grass, or pop a bottle open at one of the tables on the outdoor deck.
Furry friends are welcomed, as long as they're leashed. Home Range loves creating red, white, and fruit wines to suit everyone's palate, always made with locally grown fruit, and lots of love!
---
Plan Your Visit to the Top Wineries in New York
With these remarkable wineries in mind, it's time to start planning your visit. We've partnered with some of the top travel brands to help you secure the best deals available and to make your trip truly unforgettable.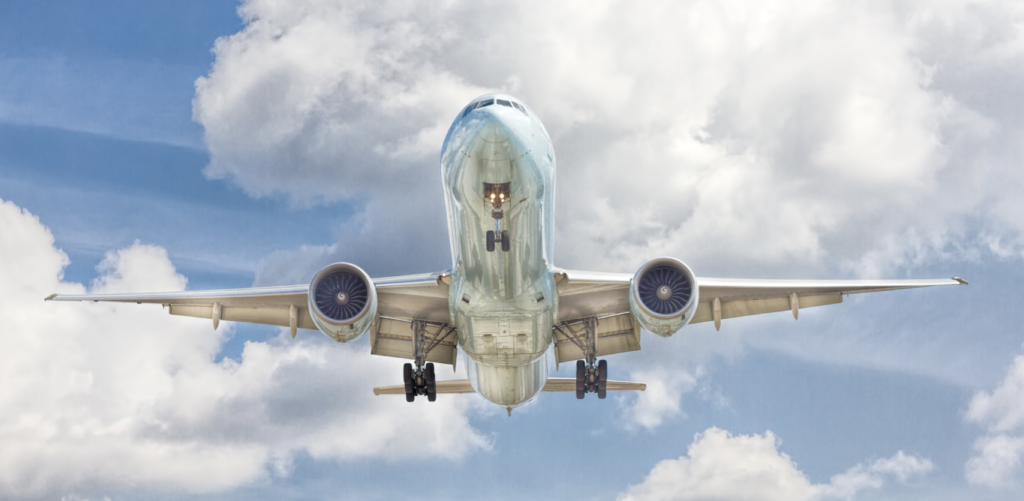 ChoiceWineries.com is reader-supported. When you buy through the links on our site, we may earn an affiliate commission. Visit our disclaimer page for more information.
Unforgettable Experiences
Viator.com (a TripAdvisor company) is our recommended vendor for finding unbelievable local experiences to complement your time visiting wineries.
Guided tours, hot air balloon rides, and scavenger hunts are just a few of the types of excursions you can find to book on Viator.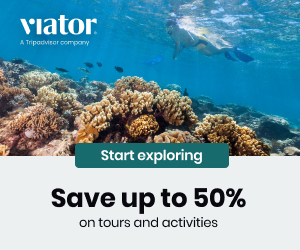 Travel & Accommodations
Expedia.com is our recommended travel vendor for booking flights, hotels, rental cars, and more.
Great deals and discounted packages are just the start. Expedia will allow you to tailor your trip to fit your needs and preferences.
Whether you're looking to book a first class flight, to stay at a 5 star hotel, or to book a quaint bed and breakfast, Expedia can help to secure your perfect travel arrangements across their vast network of travel and accommodation providers.
---
You might also enjoy…
---