The Long Island AVA (American Viticultural Area) in New York is relatively new (it was established in 2001), but there is a long history of grape growing in this region – the first vineyards were planted in the 1970s.
The AVA encompasses the counties of Nassau and Suffolk, and there are two sub-AVAs within the larger Long Island AVA – North Folk AVA and The Hamptons AVA. These sub-AVAs were actually established a couple of decades before Long Island AVA.
There are approximately 57 wine producers throughout the entire region. While it may seem counterintuitive to grow grapes in this northerly area, vineyards on Long Island benefit from the moderating influence of the Atlantic Ocean, Long Island Sound, and Peconic Bay on the local climate.
Grapes here enjoy warm summers and a delayed winter. Atlantic breezes moderate in the summer, while the ocean, Long Island Sound, and other bodies of water help retain heat and lengthen the growing season. Long Island's maritime climate is often compared to that of Bordeaux – in fact, many Bordeaux grape varieties thrive here.
Soils are glacial, with lots of loam. These soils allow for drainage, which helps manage the amount of water in the vineyard – the maritime climate means that there can be quite a lot of rain during the growing season.
The close proximity of New York City makes Long Island an ideal getaway, whether you're a local New Yorker looking for a quick trip, or coming from further afield. Airports, transportation, and lodging options are aplenty. Long Island itself is home to idyllic seaside spots, charming villages, an abundance of seasonal produce, and top notch restaurants – in addition to the wineries, of course. Cheers!
To learn more about our winery ranking process, our CW score, or how we gather and analyze data, please click here.
Note: We do our best to maintain up to date information on all wineries featured. However, we recommend checking directly with a winery before planning a visit. If you find any information below that needs to be updated please let us know.
---
1. Suhru Wines
Overview: Creating approachable, food-friendly wines such as crisp, bright whites and soft, medium-bodied reds, Suhru is a family-owned and operated winery. Located on the beautiful North Fork of Long Island, the winery is as easygoing as the rest of the area. Beautiful coastlines, delicious restaurants, and a laid-back feel are just a few things you'll find here.
Open 11 months out of the year (January is closed) from Thursday to Monday, the tasting house offers light snacks, a beautiful garden with picnic tables, and amazing wines, of course!
---
2. wineUdesign
Overview: Boasting an interactive, personalized winemaking experience, this Hicksville based winery helps you create your own custom barrel of wine. (A perfect place to visit with friends or family)!
Whether you're looking for an in-depth wine tasting, or to dive into the world of winemaking itself, the certified winemakers are there to make your experience as enjoyable as possible. As for snacks, indulge in a mouth-watering charcuterie board by ordering one in advance of your visit.
---
3. Coffee Pot Cellars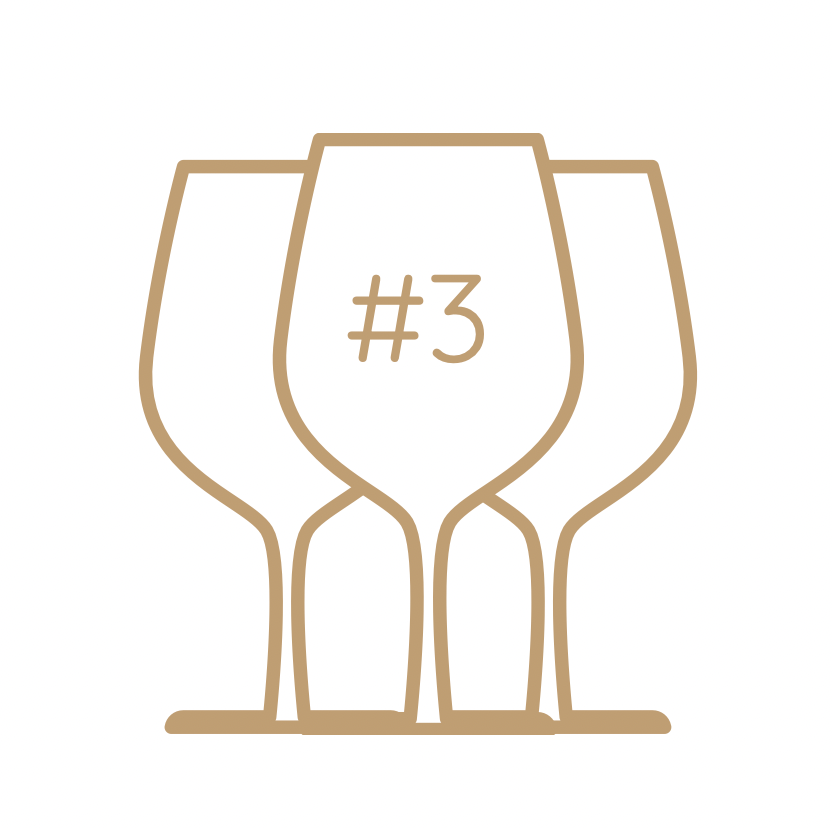 Overview: Coffee Pot Cellars, located on the North Fork of Long Island, is a boutique winery focusing on small batch, high quality wines. Popular white wines include Sauvignon Blanc, Chardonnay, and Gewurztraminer. The winery also produces a number of incredible red blends.
The tasting room is open Friday through Monday, and features jam and other artisanal farm products for sale. Additionally, the winery is charitably minded – every bottle of Merlot sold helps support creating new habitats for Monarch butterflies!
---
4. Chronicle Wines
Overview: Rather than an individual producer, Chronicle Wines is a collective housing five different brands – all of which are female-owned. As If Wines, Saltbird Cellars, Brooklyn Oenology, Haywater Cove, and CANette wines spritzers have all found a home within the collective's walls.
The stylish tasting room is open Thursday through Monday and offers flights that include samples from all of the different producers. Light snacks are also available. Visit between 4 and 6 PM on Mondays or Thursdays to take advantage of happy hour savings.
---
5. Fire Island Vines
Overview: Fire Island Vines prides itself on offering a relaxed but educational vibe for customers. The winery is family owned and operated, and popular wines include Riesling, rosé, and Pinot Noir.
Located in Bay Shore (in fact, the first winery established in this area), the tasting room has an industrial chic feel. While closed on Mondays, the tasting room is open late (11 PM) on Fridays and Saturdays. Guests can enjoy FIV wines along with remarkable wines and beers from other local New York producers.
---
6. Del Vino Vineyards
Overview: Located in Northport, Del Vino Vineyards focuses on crafting premium wines. Uniquely, this family owned and operated winery celebrates Italian varieties in a Bordeaux dominated area – expect to find Pinot Grigio and Super Tuscan style red blends here. In addition to their wines, Del Vino serves Italian-inspired light bites as well as a selection of craft beers.
The impressive and immaculately maintained property and grand tasting room are sure to transport you to Italy, at least for the afternoon!
---
7. McCall Wines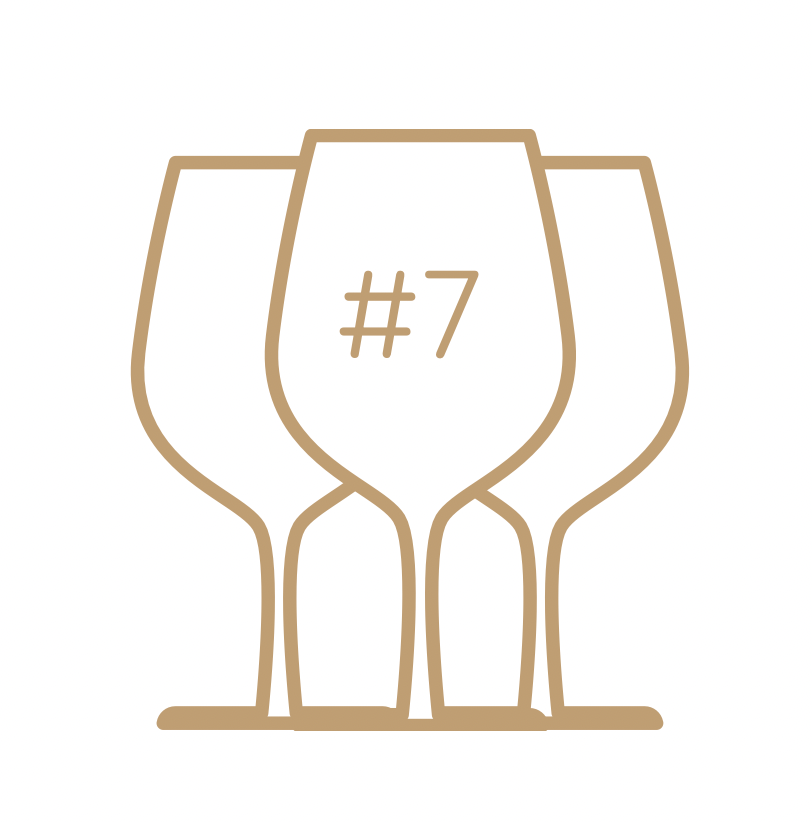 Overview: McCall Wines produces a number of wines crafted from grapes grown on their estate vineyard, including their wonderful Pinot Noir and Merlot. The tasting room is open daily from 11 AM to 6 PM, and on select evenings they offer a fun burger menu out of a restored vintage trailer.
Tasting experiences include a traditional tasting, a tour and tasting, and an elevated tasting that includes cheese pairings. Reservations can be made for these experiences, as well as for preferred seating options (indoor and outdoor).
---
8. Channing Daughters Winery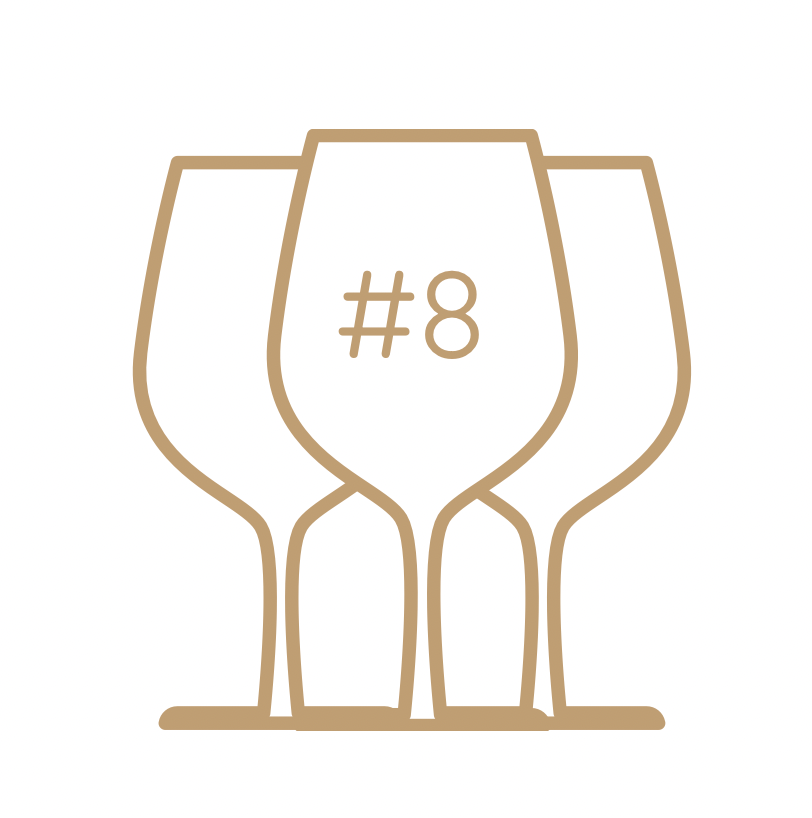 Overview: Channing Daughters Winery grows over 24 different grape varieties across 28 acres of estate vineyards, including Chardonnay, Sauvignon Blanc, Dornfelder, and Cabernet Franc. Moreover, Channing Daughters grows many unique varieties for the region, and they are often the only winery working with some of these grapes in the area.
All of the fruit is hand picked and handled with care to create impeccable wines. Wine is available in flights or by the glass, along with light snacks. Seating options include both indoor and scenic outdoor spaces.
---
9. Sparkling Pointe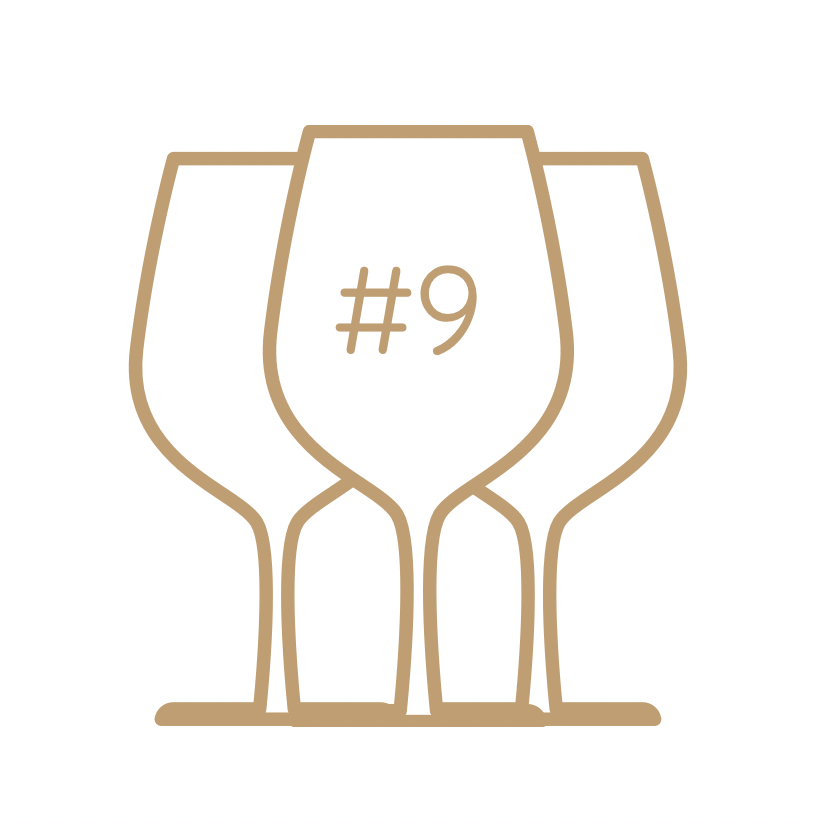 Overview: As the name implies, Sparkling Pointe makes sparkling wines using the traditional Champagne method. They have 40 acres of vineyards planted, in which they only grow the classic trio of Champagne grapes – Chardonnay, Pinot Noir, and Pinot Meunier.
All tastings, which are offered daily, are sit down experiences guided by an educated wine professional. Tours are also available on Sundays during the summer. Tastings take place inside the beautiful, art filled tasting room, or out on the terrace.
---
10. One Woman Wines & Vineyards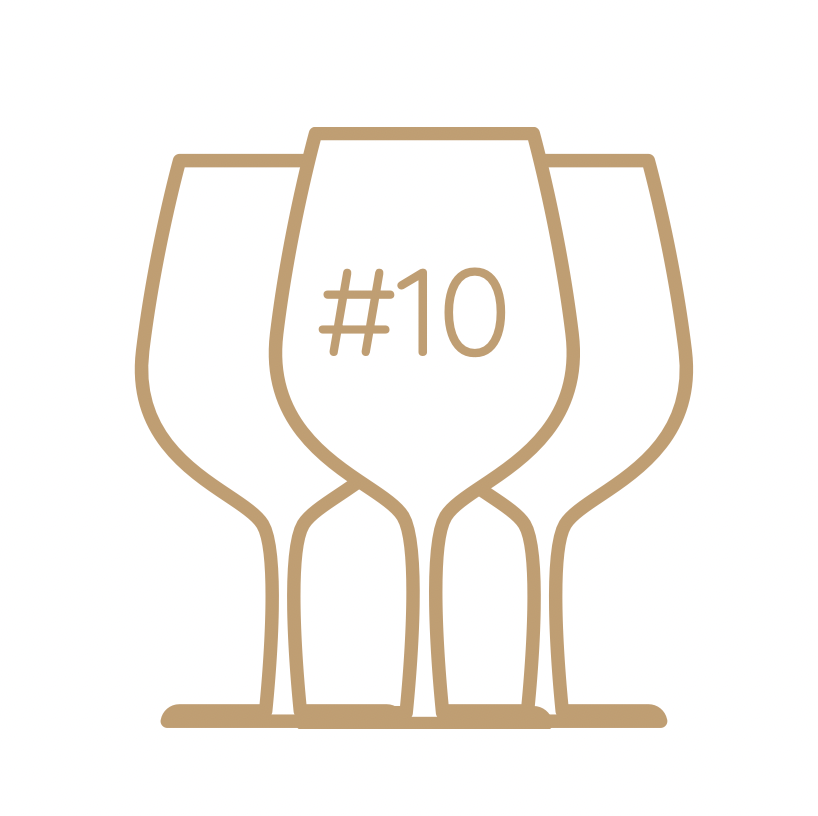 Overview: All of the amazing wines produced at One Woman Wines are made from estate fruit grown in their certified sustainable vineyards. Wines available include Gewurztraminer, Chardonnay, Merlot, and Petite Verdot.
The tasting room is open Thursday through Sunday, and tastings are all first come, first served. Options include a regular flight, a reserve flight, and wine by the glass or bottle. All service takes place outside, so be sure to bring an extra layer if the weather is getting chilly.
---
Plan Your Visit to Long Island's Top Wineries
With these remarkable wineries in mind, it's time to start planning your visit. We've partnered with some of the top travel brands to help you secure the best deals available and to make your trip truly unforgettable.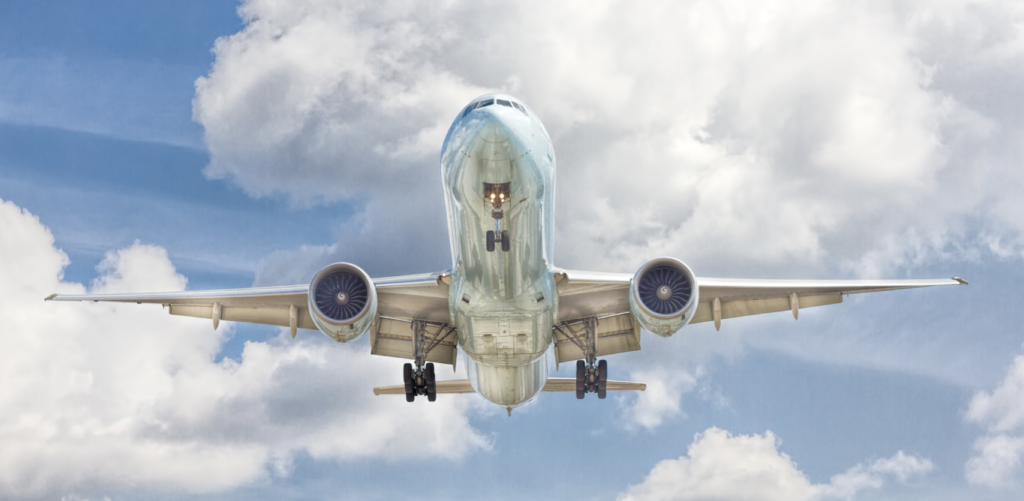 ChoiceWineries.com is reader-supported. When you buy through the links on our site, we may earn an affiliate commission. Visit our disclaimer page for more information.
Unforgettable Experiences
Viator.com (a TripAdvisor company) is our recommended vendor for finding unbelievable local experiences to complement your time visiting wineries.
Guided tours, hot air balloon rides, and scavenger hunts are just a few of the types of excursions you can find to book on Viator.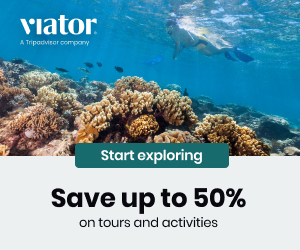 Travel & Accommodations
Expedia.com is our recommended travel vendor for booking flights, hotels, rental cars, and more.
Great deals and discounted packages are just the start. Expedia will allow you to tailor your trip to fit your needs and preferences.
Whether you're looking to book a first class flight, to stay at a 5 star hotel, or to book a quaint bed and breakfast, Expedia can help to secure your perfect travel arrangements across their vast network of travel and accommodation providers.
---
You might also enjoy…
---