Boasting over 50 wineries and vineyards statewide, New Jersey is a small (but diverse) gem that produces excellent wines. Easily comparable to New York and Virginia wines, certain New Jersey estates are known to make some of the best bottles in the East!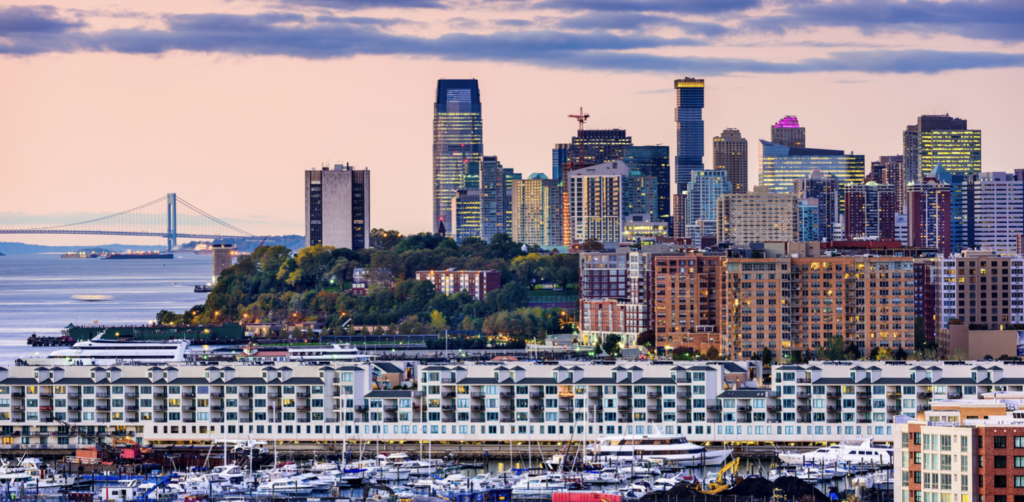 A large variety of grapes are grown statewide, with Chardonnay leading in success, following with Cabernet Franc, Albariño, Riesling, and Gruner Veltliner. While wineries are scattered all throughout the state, South Jersey is home to most vineyards.
New Jersey has a fantastic gastronomic scene as well, with different wine and food festivals hosted all year long. Thanks to the heavy Italian influence, you can find some of the most delicious pizzas, spiced meats, and perfectly-ripened locally grown tomatoes on the East Coast. Pair it with a well-made Jersey wine and good friends, and you're all set for a beautiful weekend in The Garden State!
To learn more about our winery ranking process, our CW score, or how we gather and analyze data, please click here.
Note: We do our best to maintain up to date information on all wineries featured. However, we recommend checking directly with a winery before planning a visit. If you find any information below that needs to be updated please let us know.
---
1. Valenzano Family Winery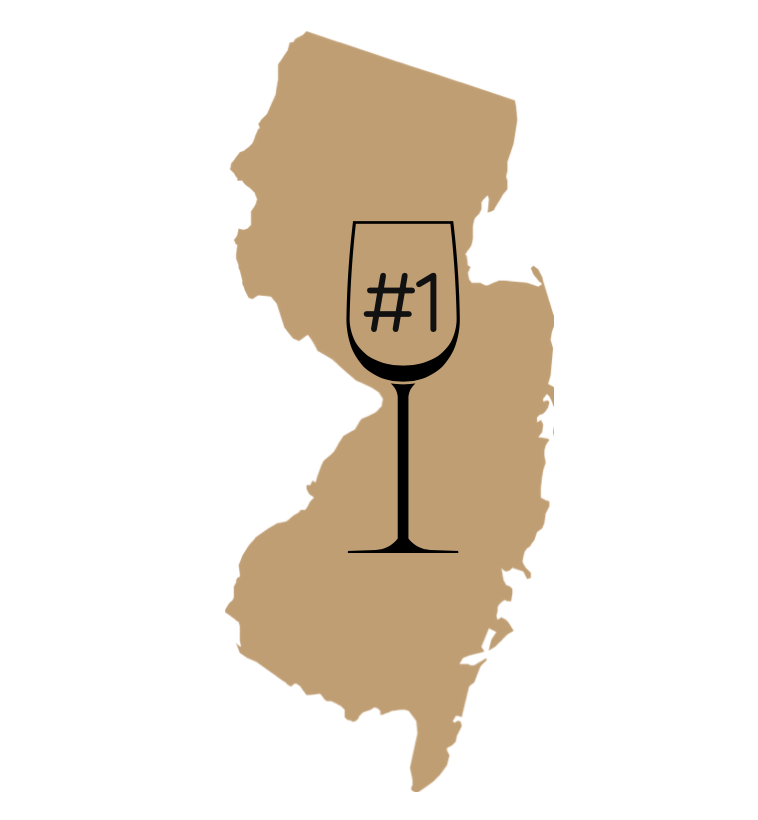 Overview: Winning dozens of prestigious awards for fantastic wines, Valenzano Winery has been hard at work since 1996. Based in Shamong, the family proudly maintains 88 acres of farm and vineyards to produce 100% locally grown wine.
Started by a father and two sons who shared a love for winemaking, Valenzano Winery is now the leading producer and distributor of east coast wines in New Jersey. Stop by for an unforgettable tasting, and enjoy a delicious meal at the Bari Wine Pub while you're at it.
---
2. Grape Finale Hands-On Winery
Overview: If you've always dreamed of creating your very own custom wine at an award-winning winery, then this is the place for you! Providing personal instructions and all of the necessary equipment, Grape Finale assists wine lovers to make, barrel, and bottle their own unique wines.
Opened in 2011, the winery now boasts 174 medals and 7 titles. Taste some excellent wines for free, take a tour of the winery, but most importantly, have fun creating something spectacular! Don't forget to pick up some of the winery's fantastic olive oil and balsamic vinegars as well.
---
3. Beach Bee Meadery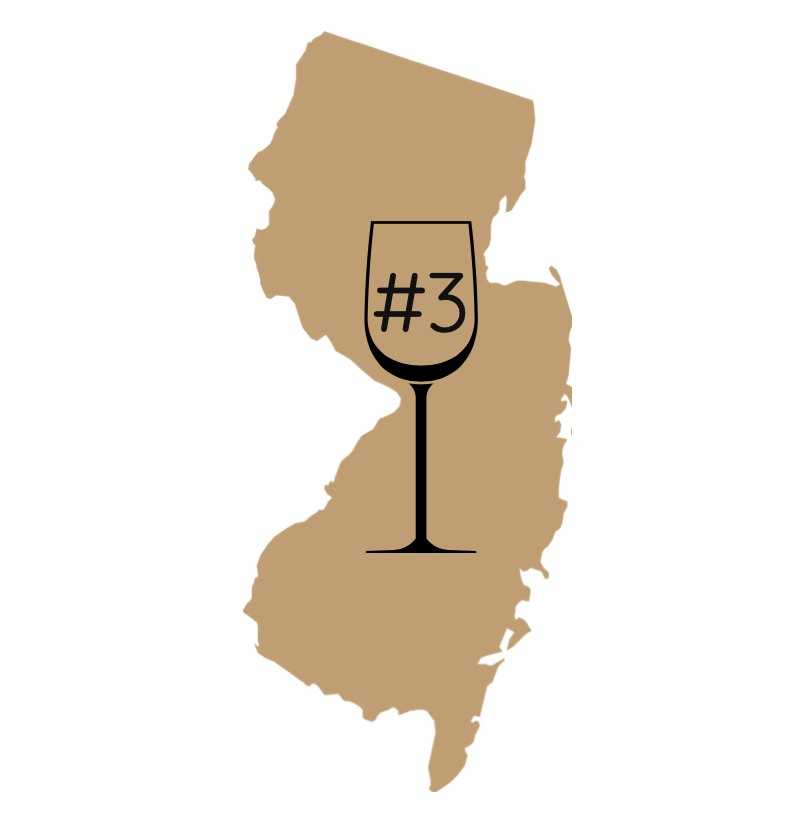 Overview: Located in Long Branch, just two blocks away from the beach, Beach Bee Meadery offers exceptional meads, indoor and outdoor seating, and a charming ambience. Open everyday but Mondays, reservations are never required (except for parties of 8 or larger).
Cozy up by the outdoor fire pits or relax in the restored 1900's building with a glass of delightful, seasonal mead. Opened in 2015, the Meadery has always focused on fresh, quality ingredients, crafting them into even higher quality honey wines.
---
4. Balic Winery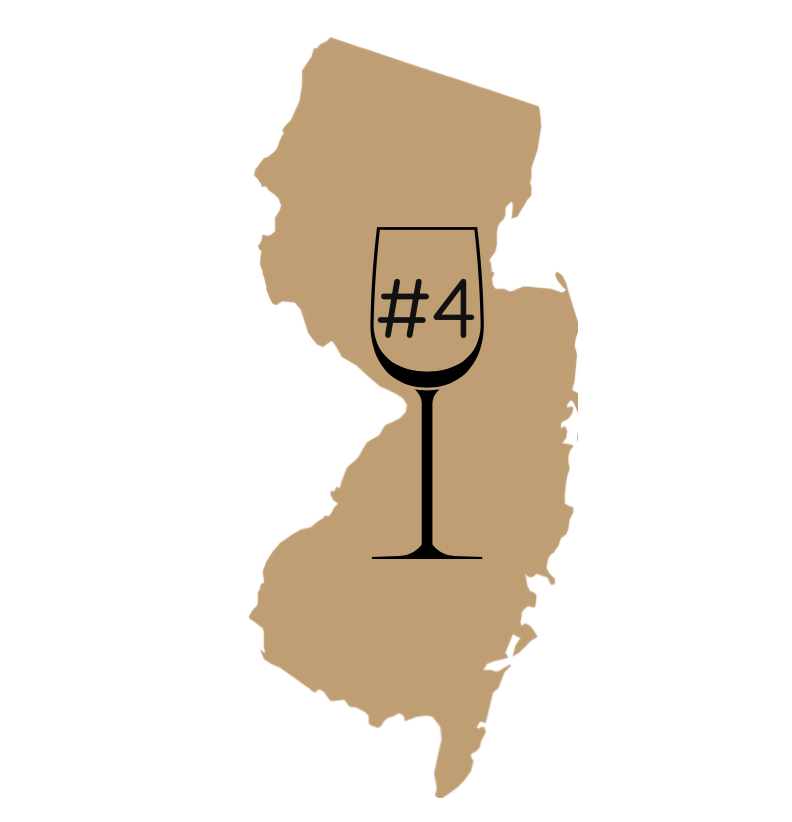 Overview: Nicknamed, "The winery with the European accent", you'll feel worlds away on this 57 acre vineyard and winery. Making over 27 award-winning wines, enjoy a complimentary tasting, pet the winery's friendly dog, Mariah, and relax in the fresh country air.
While food is not served at the winery, picnics are strongly encouraged…especially since there are countless spots to spread out a blanket on the lush grass, and simply unwind. Balic Winery is open 7 days a week.
---
5. Unionville Vineyards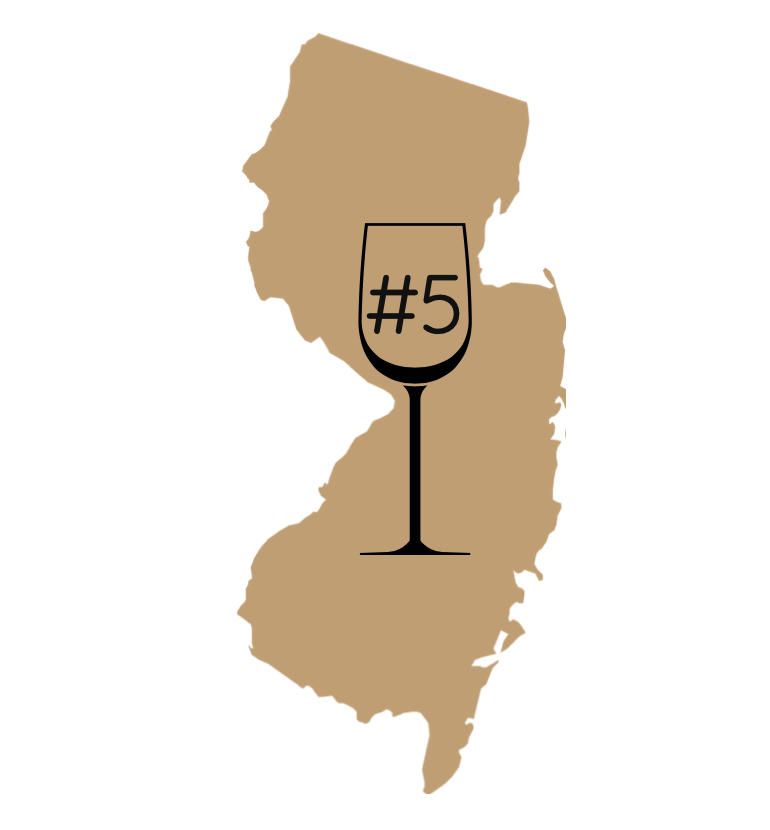 Overview: Nestled amongst rolling green hills, this winery is the perfect escape to the serene New Jersey country side. Originally part of the largest peach orchard in the United States, Unionville's home vineyard is on an 88 acre farm property.
The winery is operating in a restored house from 1858. The tasting room is open Friday through Monday, and requires reservations in advance. Enjoy a delicious bite to eat from the winery's bistro, or feel free to pack a picnic to enjoy in the large, plush picnic area.
---
6. Bellview Winery
Overview: Growing over 20 grape varietals right on the estate, Bellview Winery has a diverse range of wines to choose from. Whether you prefer red, white, sweet, or dry, they have something for everyone.
One of the specialty wines that's a must-try is their dandelion wine, made from their traditional family recipe. (A bottle of which is a sure fire way to impress dinner guests)! Delight in a meat and cheese platter, and perhaps a sampler flight of 4 wines of your choice to go with it. The perfect way to spend a day away!
---
7. Brook Hollow Winery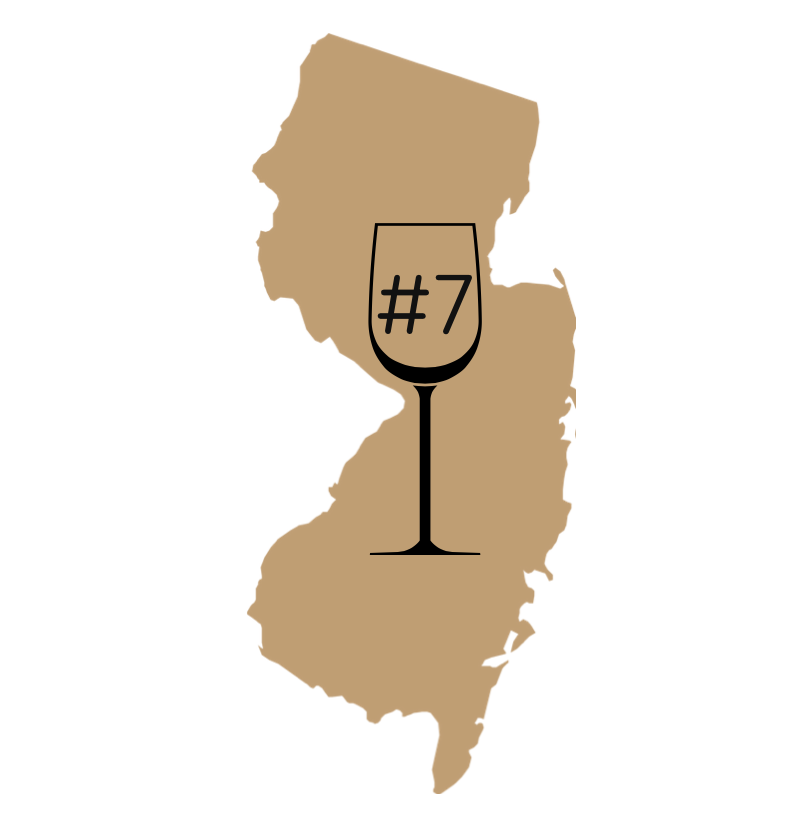 Overview: Experience an unforgettable tasting at this charming winery, with gorgeous country views all around. Enjoy live music on Saturdays and Sundays while sipping a glass (or more) of their handcrafted wines. The winery is open 7 days a week, all year round with no reservations required.
Owner and winemaker Paul Ritter is dedicated to creating amazing experiences for his guests, hosting fun events such as Paint and Sip, Trivia Night, Pig Roasts, and much more. Check out the list of events on the winery's website to see what fun event is upcoming!
---
8. Little Ridge Vineyard
Overview: Get a taste of the rustic country side at this quaint, family-owned winery. Honoring the history of agriculture, owners William and Abigail are proud to share their vineyard, homestead, and delightful wine with you.
Offering wine by the glass or bottle, relax on the patio with friends and enjoy tasty food from the food trucks that are often hosted at the winery. Charcuterie boards are also available (and recommended) to elevate your wine tasting experience to a whole new level.
---
9. Cream Ridge Winery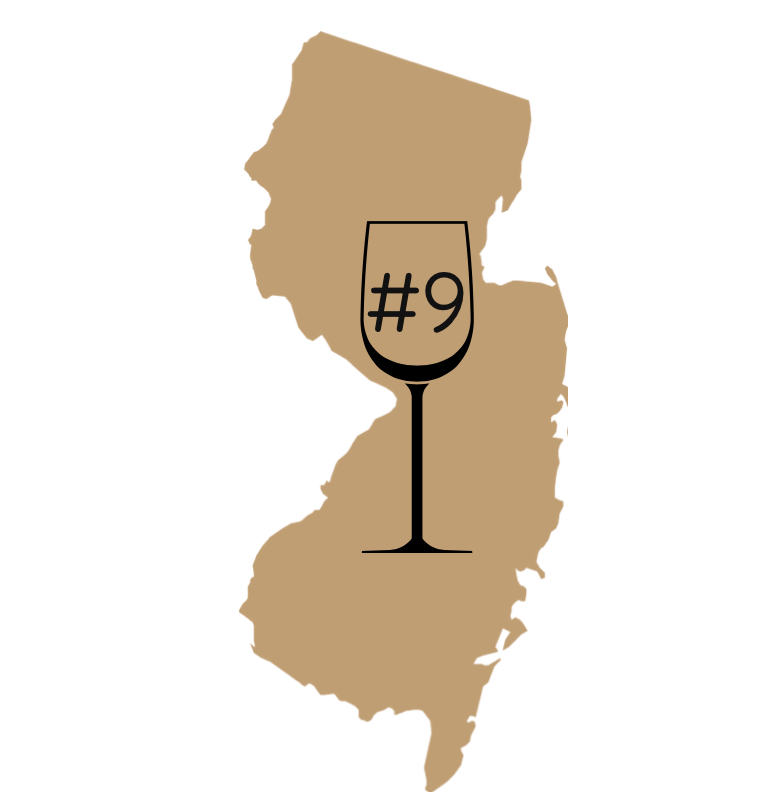 Overview: Since the winery opened in 1988, owners Tom and Joan Amabile have been sharing their passion and love for wine with visitors. They take pride in making 100% locally grown wines, with popular bottles such as the Jerseyberry wine, made from Cranberries and Chardonnay grapes (the ultimate refresher).
Gaze out at the breathtaking 14 acres of vineyards, taste the amazing handcrafted wines, and occasionally enjoy live music hosted right at the winery.
---
10. Plagido's Winery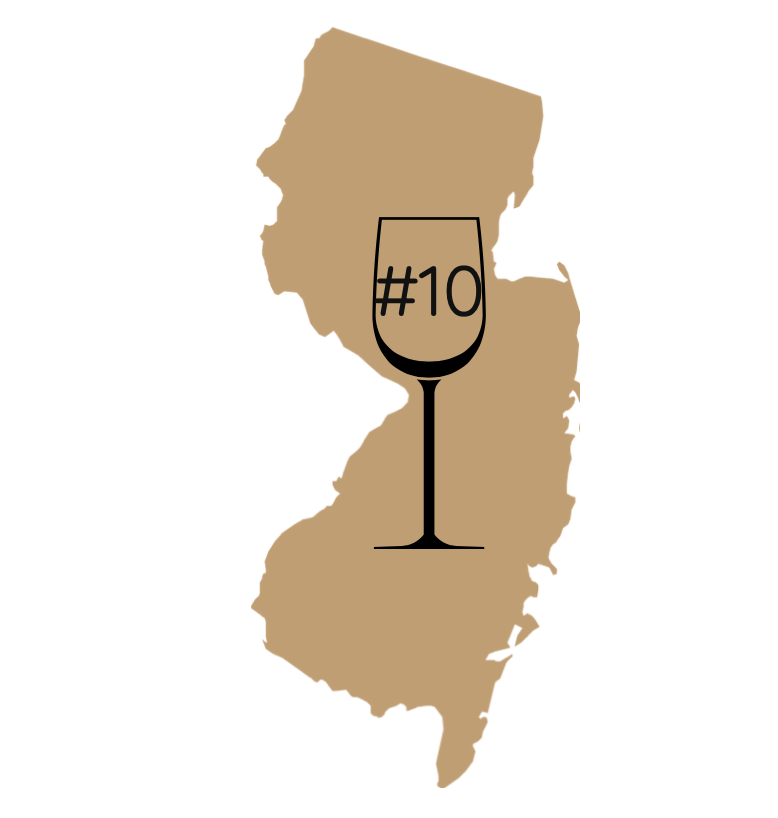 Overview: Plagido's Winery specializes in small, artisanal wines that are pressed in a traditional basket press. Located in the Outer Coastal Plain, the tasting room is open 7 days a week. Escape to this little oasis in the heart of South Jersey and let the wines speak for themselves!
The patio overlooks a stunning view of the vineyard with plenty of seating to get comfortable. Treat yourself to a cheese plate to pair with their award winning wines.
---
Plan Your Visit to New Jersey's Top Wineries
With these remarkable wineries in mind, it's time to start planning your visit. We've partnered with some of the top travel brands to help you secure the best deals available and to make your trip truly unforgettable.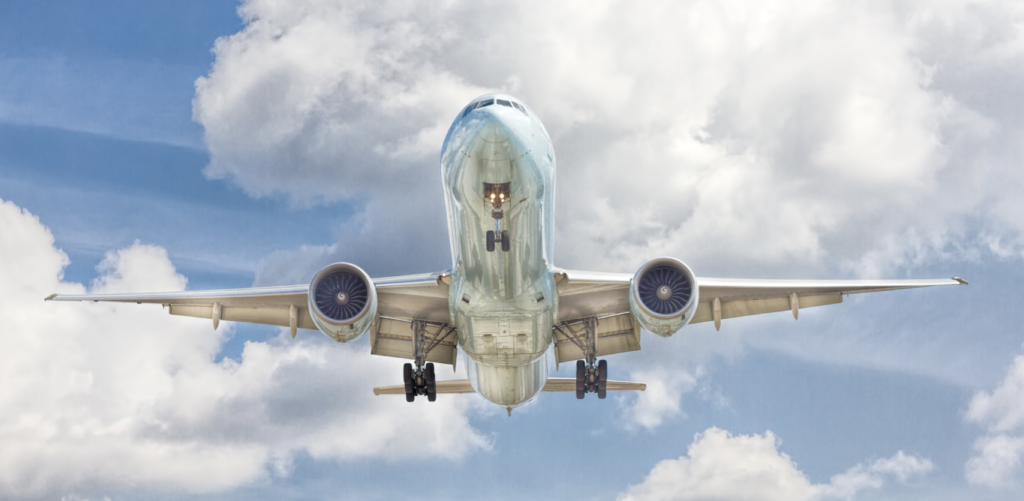 ChoiceWineries.com is reader-supported. When you buy through the links on our site, we may earn an affiliate commission. Visit our disclaimer page for more information.
Unforgettable Experiences
Viator.com (a TripAdvisor company) is our recommended vendor for finding unbelievable local experiences to complement your time visiting wineries.
Guided tours, hot air balloon rides, and scavenger hunts are just a few of the types of excursions you can find to book on Viator.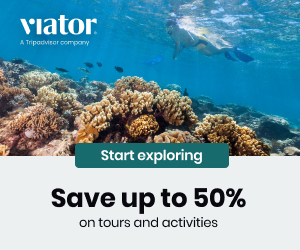 Travel & Accommodations
Expedia.com is our recommended travel vendor for booking flights, hotels, rental cars, and more.
Great deals and discounted packages are just the start. Expedia will allow you to tailor your trip to fit your needs and preferences.
Whether you're looking to book a first class flight, to stay at a 5 star hotel, or to book a quaint bed and breakfast, Expedia can help to secure your perfect travel arrangements across their vast network of travel and accommodation providers.
---
You might also enjoy…
---