While Traverse City, Michigan, is best known for its cherries, there is a growing interest in wine here. In fact, there are about 40 wineries in the surrounding countryside.
The area around Traverse City is defined by two peninsulas that jut into Lake Michigan; these have created the Leelanau and Old Mission Peninsula wine trails. While Traverse City itself is not currently included within an AVA (American Viticultural Area), both Old Mission Peninsula and Leelanau Peninsula have their own AVAs, by the same names.
Traverse City sits right along the 45th parallel; 30-50 degrees is considered the golden range for producing wine grapes. Furthermore, the close proximity of Lake Michigan helps moderate temperatures and hold heat into the cooler autumn, extending the growing season and allowing grapes to reach full ripeness.
The northerly location also ensures lots of sunshine during the summer. Even so, white grapes acclimated to cooler climates are most common here, with Riesling being the most planted grape variety in the area. Many wines produced in this region have bright, high acidity and moderate alcohol (11-12% abv).
Ice wine, which is produced using frozen grapes, is also popular in this region. Ice wines are very sweet and pure in flavor, due to the concentrated juice from the freezing process. Wineries here commonly produce a large range of beverages, including traditional wines, ciders, and fruit wines.
Tourism is a driving factor for the local economy and as such, Traverse City has a lot to offer (besides wonderful tasting rooms). Located right on Lake Michigan, there are large expanses of pristine beaches, state parks, local festivals, and more – many of the wineries participate in an annual harvest festival each fall. Cheers!
To learn more about our winery ranking process, our CW score, or how we gather and analyze data, please click here.
Note: We do our best to maintain up to date information on all wineries featured. However, we recommend checking directly with a winery before planning a visit. If you find any information below that needs to be updated please let us know.
---
1. Bowers Harbor Vineyards
Overview: Visitors to Bowers Harbor Vineyards can enjoy incredible wines by the flight, glass, or bottle. They produce a number of popular whites (sparkling, Pinot Grigio, Chardonnay, and Riesling) along with a selection of rosés, reds, and ciders – an ice cider and port-style dessert apple cider stand out as unique offerings.
Bowers Harbor also features a heated pavilion area to take in the scenic views. Reservations are required, and Bowers Harbor is a cashless business.
---
2. Brys Estate Vineyard & Winery
Overview: Family owned Brys Estate Vineyard & Winery has a lot to offer – the property includes a traditional tasting room, an elevated deck with table service and gorgeous views, a 'secret garden' (12 acres of beautiful flowers and a gift shop), guest accommodations, and more.
Open daily from noon to 6 PM, reservations are encouraged, especially for the Upper Deck. A tour and tasting is available with an advance reservation; this delightful experience includes a ride around the 155 acre property, wine samples, and a souvenir glass!
---
3. Rove Estate Vineyard & Winery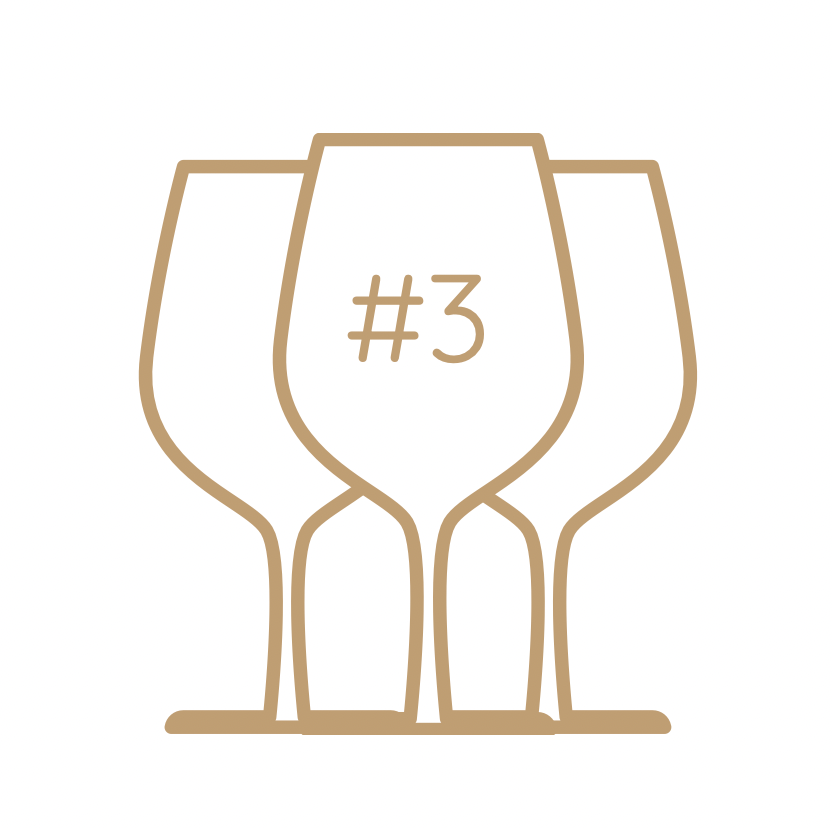 Overview: Family-owned Rove Estate Vineyard & Winery focuses on using estate fruit and producing wines with minimal intervention (an opportunity to truly experience the local terroir!)
The tasting room is situated at an elevation of 1,165 feet, creating sweeping views of the surrounding area. Reservations are accepted but not required, and the property is open daily. Wine tastings are available, along with wine by the glass and a selection of small bites. Additionally, Rove Estate often has live music on-site, so be sure to check the calendar when planning your visit.
---
4. Peninsula Cellars
Overview: Peninsula Cellars is open daily, and reservations are not accepted (although special rules apply to large bus groups). Wine and cider are available for tasting or by the glass.
Tastings are customizable; guests may choose what four beverages they'd like to sample – be sure to check out some of the more unique wine offerings, including Gamay, Blaufrankisch and Lemberger! Peninsula Cellars has both indoor and outdoor seating options, and leashed pets are welcome on the lawn.
---
5. Mari Vineyards
Overview: Mari Vineyards puts forth a wide range of tasting experiences…something to suit every group! Traditional tastings are available, along with self-guided flight, tours, and private spaces to rent. The reservation policy varies by experience, so check ahead.
Wine is also offered by the glass and there are several small plates to choose from. Mari has a strong focus on sustainable farming, which is achieved through renewable energy sources, bee gardens, composting, and more.
---
6. Bonobo Winery
Overview: Bonobo Winery was founded by two brothers, local to Traverse CIty, and the emphasis on local remains today – local grapes, food, and employees! Many of the grapes used in the wine come from the 19 acre estate vineyard. Seven different varieties are planted, including Pinot Gris, Riesling, Pinot Noir, and Cabernet Franc.
Bonobo offers wine tastings, tours of the property, and food and wine pairing experiences. Check their online calendar for upcoming live music and yoga classes.
---
7. Hawthorne Vineyards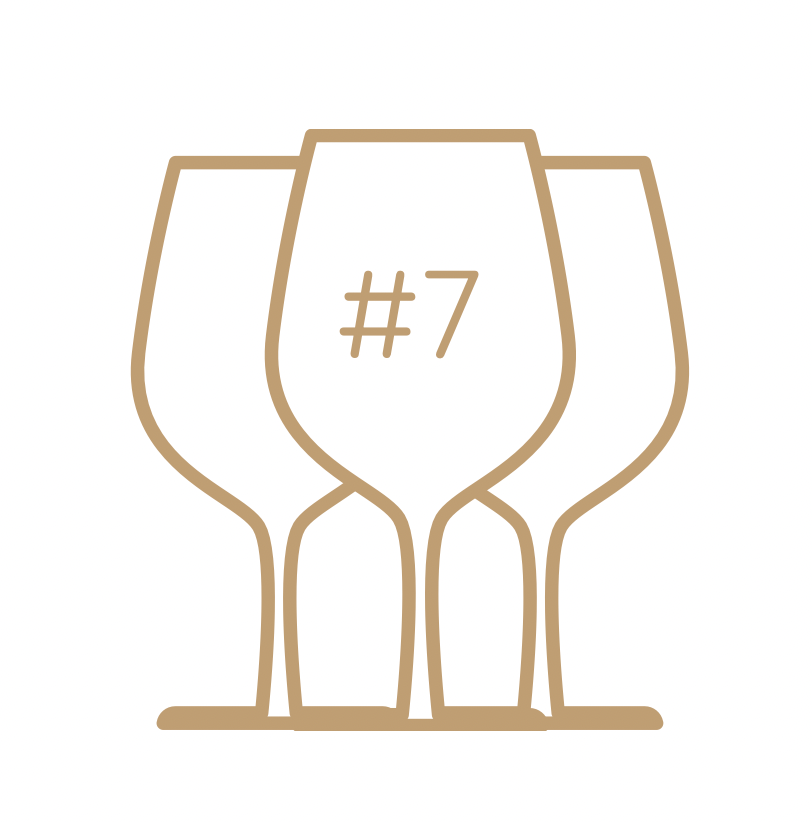 Overview: Hawthorne Vineyards provides an elegant, elevated wine experience in their intimate tasting room. Featured wines include their oak aged Chardonnay and the Reserve Pinot Noir. Wine is available in a flight or by the glass, which can be enjoyed while gazing at the scenic bayside landscape.
There is also a private room available to reserve for special occasions. Reservations are recommended but not required, and the tasting room is open daily during the summer.
---
8. 2 Lads Winery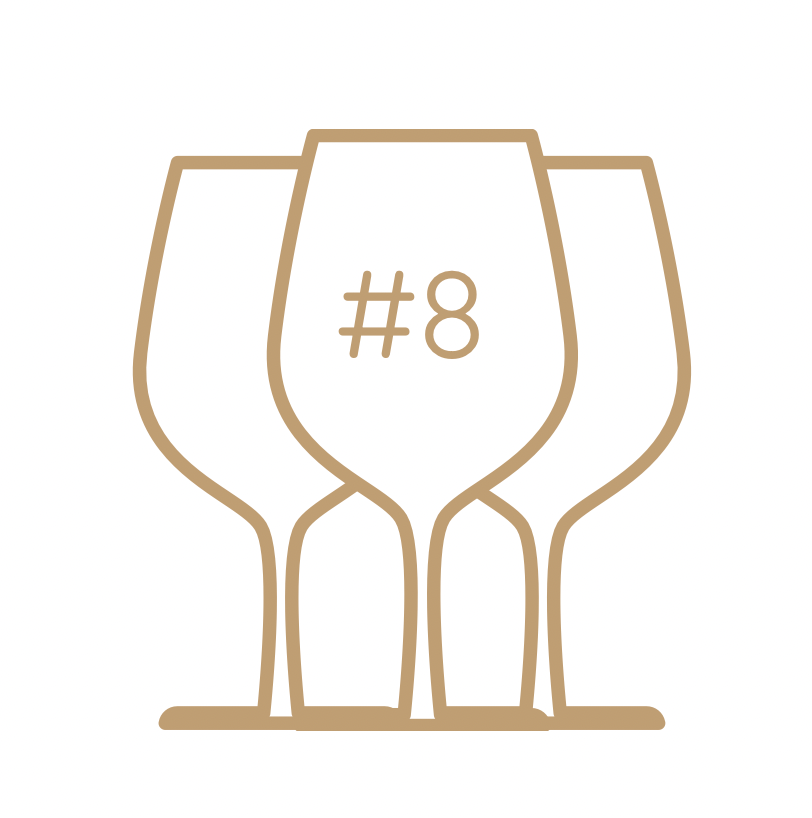 Overview: 2 Lads Winery features a modern tasting room set on 58 acres of scenic property (including 23 acres of vineyards). They produce a range of whites and reds, but consider sparkling wine to be a particular specialty. The production building features an eco-friendly gravity flow system, and the vineyards are farmed using sustainable practices.
2 Lads serves a variety of preset wine flights, wine cocktails, wine by the glass, and small bites. Reservations are highly recommended.
---
9. Chateau Grand Traverse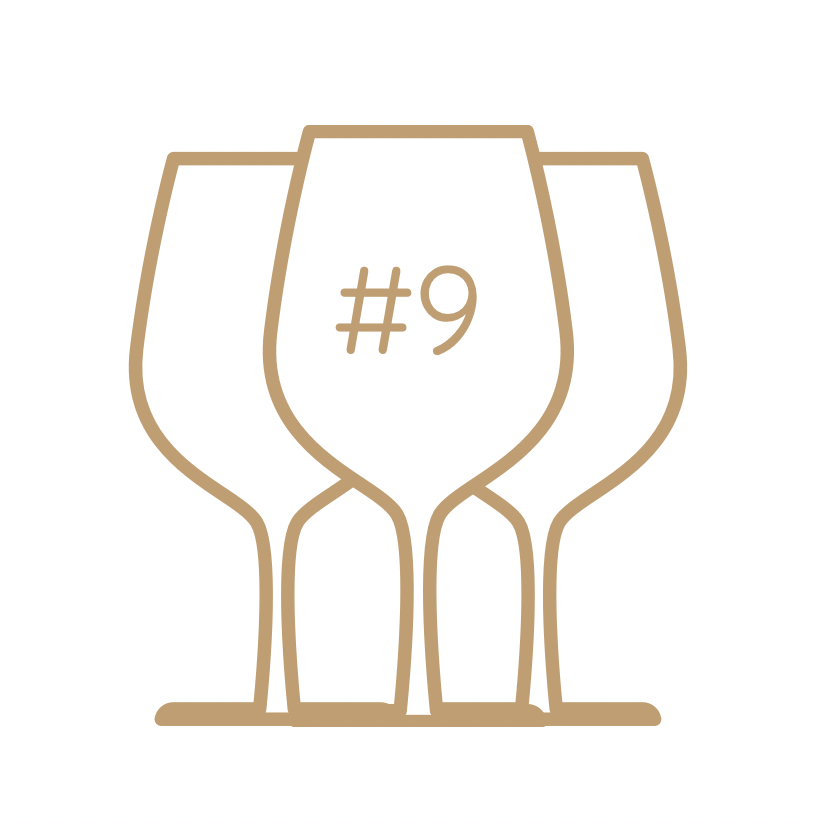 Overview: The estate vineyards at family-owned and operated Chateau Grand Traverse yield a variety of red and white grapes, which ultimately turn into their incredible wines. Planted in a Loamy Sand/Glacial Till soil, their vines sit between 640 and 850 feet of Northern Michigan elevation.
They offer tastings and tours, and their patio (which serves small plates to enjoy with a glass of their wine) is open on weekends. In addition to wine, Chateau Grand Traverse also serves cider and cold brew coffee. There is also a charming inn on the property to accommodate overnight guests. The tasting room hours change seasonally, so check ahead when planning your visit.
---
10. Left Foot Charley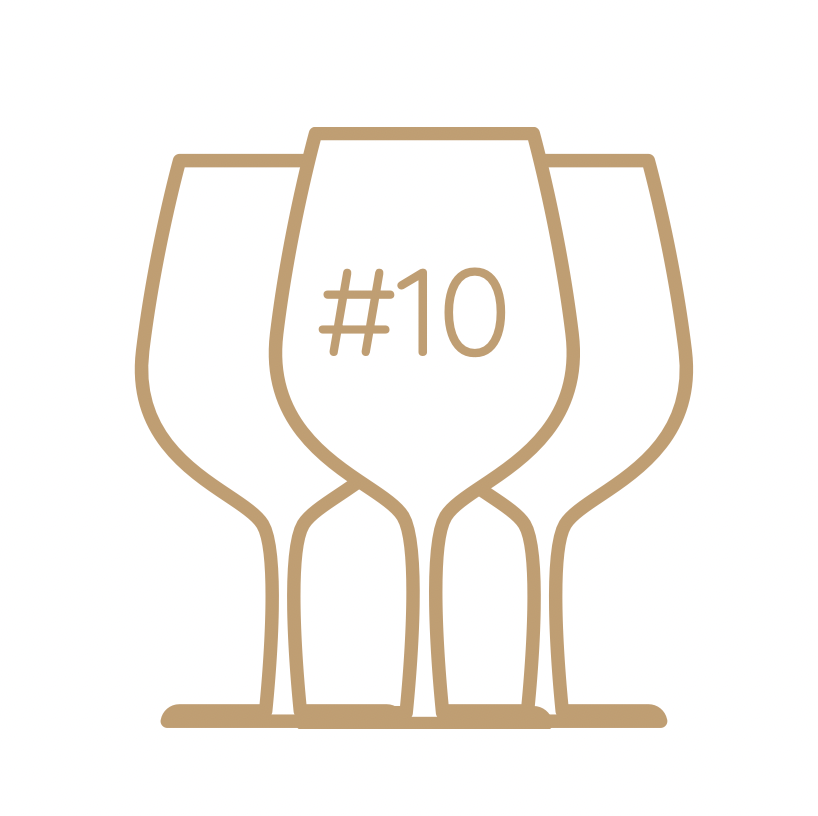 Overview: Left Foot Charley produces both wine and hard cider, and these can be enjoyed on-site as a flight or by the glass. Seating is available in the tasting room, on the 'wine garden' patio, and they also offer a unique barrel room tasting experience.
Popular wines include aromatic whites such as Pinot Gris, Riesling, and creative flavored ciders (including a cinnamon hard cider). The grapes and apples are all sourced from 18 different local vineyards across Northern Michigan.
---
Plan Your Visit to Traverse City's Top Wineries
With these remarkable wineries in mind, it's time to start planning your visit. We've partnered with some of the top travel brands to help you secure the best deals available and to make your trip truly unforgettable.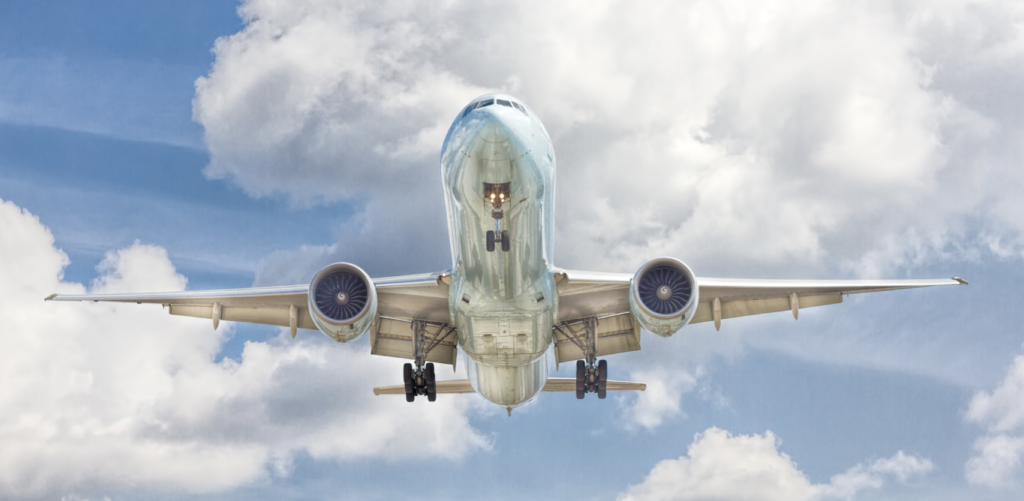 ChoiceWineries.com is reader-supported. When you buy through the links on our site, we may earn an affiliate commission. Visit our disclaimer page for more information.
Unforgettable Experiences
Viator.com (a TripAdvisor company) is our recommended vendor for finding unbelievable local experiences to complement your time visiting wineries.
Guided tours, hot air balloon rides, and scavenger hunts are just a few of the types of excursions you can find to book on Viator.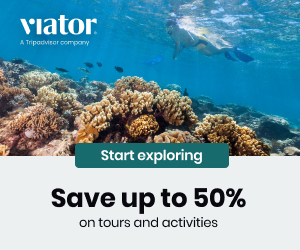 Travel & Accommodations
Expedia.com is our recommended travel vendor for booking flights, hotels, rental cars, and more.
Great deals and discounted packages are just the start. Expedia will allow you to tailor your trip to fit your needs and preferences.
Whether you're looking to book a first class flight, to stay at a 5 star hotel, or to book a quaint bed and breakfast, Expedia can help to secure your perfect travel arrangements across their vast network of travel and accommodation providers.
---
You might also enjoy…
---