Willamette Valley AVA (American Viticultural Area) is located in central Oregon and runs parallel to the Pacific coastline. This is the largest AVA in Oregon, with around 22,500 acres planted to vineyards and over 900 wineries in operation.
The AVA was established in 1984 and since then, several sub-AVAs have been established. Each sub-AVA has a unique terroir to set it apart from the others. Many wineries source grapes from several different sub-AVAs, and guests have the opportunity to taste these side by side and explore the character of each.
The sub-AVAs of Willamette Valley are: Chehalem Mountains AVA, Dundee Hills AVA, Eola-Amity Hills AVA, Laurelwood District AVA, McMinnville AVA, Ribbon Ridge AVA, Tualatin Hills AVA, Van Duzer Corridor AVA, and Yamhill-Carlton District AVA.
Willamette Valley is often compared to Burgundy, France, with a similar climate and growing conditions (and common grape varieties). In fact, the area has drawn a number of Burgundian winemakers and negociants to establish Oregon wineries.
The climate in Oregon is generally mild. Known as a wet region, most of the rainfall occurs outside of the grape growing season. A long, mostly dry growing season allows the grapes to reach perfect ripeness before harvest. Pinot Noir reigns here, with Pinot Gris and Chardonnay close behind. Soils are largely volcanic with a fair amount of marine sediment, but they often vary between the sub-AVAs.
Easily accessible from Portland and PDX airport, Willamette Valley can be a simple day trip or a more extensive visit. Downtown McMinnville is a fun, centrally located place to stay – the area generally lacks chain restaurants and hotels, so expect to discover boutique accommodations and farm to table restaurants, along with some fun shopping and beautiful scenery. Cheers!
To learn more about our winery ranking process, our CW score, or how we gather and analyze data, please click here.
Note: We do our best to maintain up to date information on all wineries featured. However, we recommend checking directly with a winery before planning a visit. If you find any information below that needs to be updated please let us know.
---
1. Winter's Hill Estate
Overview: Located in Dundee Hills, is this family-owned gem. Offering exclusive tastings by appointment only, you will often be greeted by the owners and have a scenic tasting on the covered patio overlooking the Oregon Coast Mountain Range.
Gourmet, locally made chocolate is also available to elevate your tasting, or you're welcome to pack a picnic. The winery is open on weekends only, and can only acommodate groups of 6 or smaller.
---
2. Bells Up Winery
Overview: Perched on the side of the Chehalem Mountain is this micro-boutique winery, only producing 500 cases of wine per year! Experience a private, winemaker hosted tasting (by appointment only) that's relaxed, unhurried, and overlooks amazing scenery.
This little slice of Heaven rests on 9 acres of vineyard, growing 5 different grape varieties including Pinot Noir, Pinot Blanc, Seyval Blanc, Syrah, and Cabernet Sauvignon.
---
3. Domaine Divio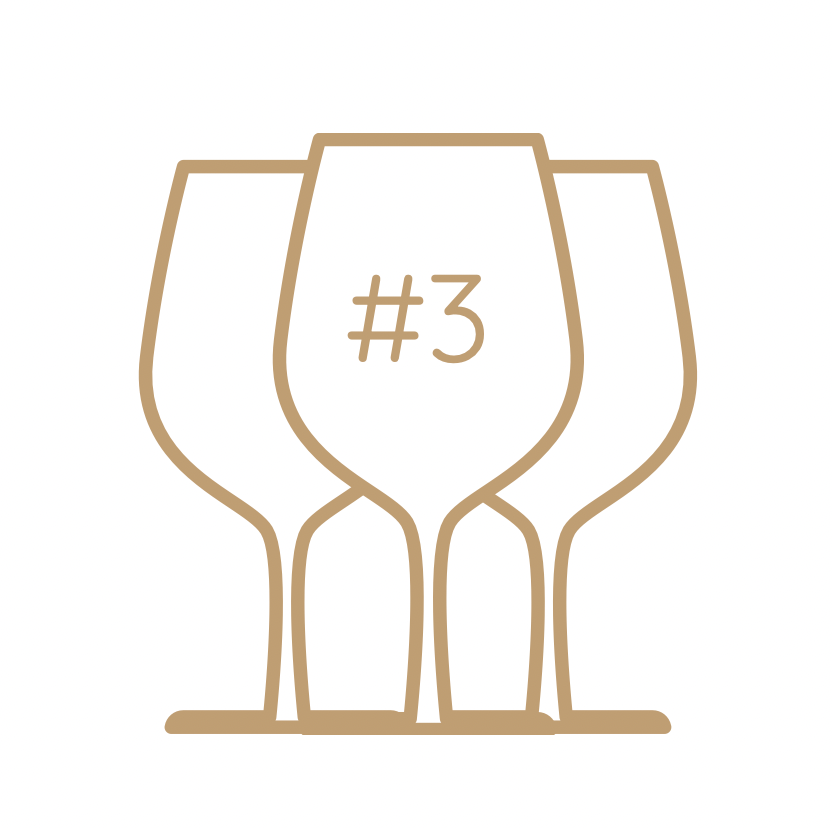 Overview: Making wine in the classic Burgundian style, Burgundy native and winemaker Bruno Corneaux produces silky and refined, old-world style wines in a new-world environment. His philosophy is to make minimal interventions in the winemaking process, while also respecting the land through sustainable and biodynamic farming practices.
The tasting room is situated in the heart of the beautiful Ribbon Ridge, and open daily for indoor and outdoor tastings, but bookings are essential.
---
4. Lemelson Vineyards
Overview: Beginning as a dream, Eric Lemelson built his gravity flow winery with both the intention to delight wine lovers and to capture the longevity of the beautiful, pristine surroundings. Open Friday through Monday, taste the lovely Estate wines, sourced from all 7 of the winery's organic vineyards.
Take in the Oregon sunshine at one of the charming, rustic tables spread across the patio, or enjoy a picnic lunch under one of the mighty evergreens. While reservations are not required, they are strongly encouraged.
---
5. Chris James Cellars
Overview: Open Fridays through Sundays, book an elegant tasting experience with the cellar staff who are responsible for crafting their award-winning wines. Based in Carlton, the family-owned and operated winery produces a wide selection of unique, intensely flavored red, white, and sparkling wines. Offering over 25 sweet and dry wines, you'll be sure to find something that will satisfy everyone.
For a more personalized tasting experience, Chris James Cellars also offers winery and vineyard tours tailored to your interests.
We also recommend visiting their newest tasting room in downtown McMinnville, which features a warm, inviting indoor area and a heated patio.
---
6. Bravuro Cellars
Overview: Providing a one-of-a-kind tasting experience in a gorgeous little pavilion (complete with fireplace and comfy chairs), Bravuro Cellars is paradise found. Nestled in the Willamette Valley, the tasting 'room' is open Fridays through Sundays, no appointment needed.
Bravuro Cellars is proud to sell to visitors only, and they vow to never sell to distributors, restaurants, or stores. A true special and unique experience that will leave you amazed!
---
7. Keeler Estate Vineyard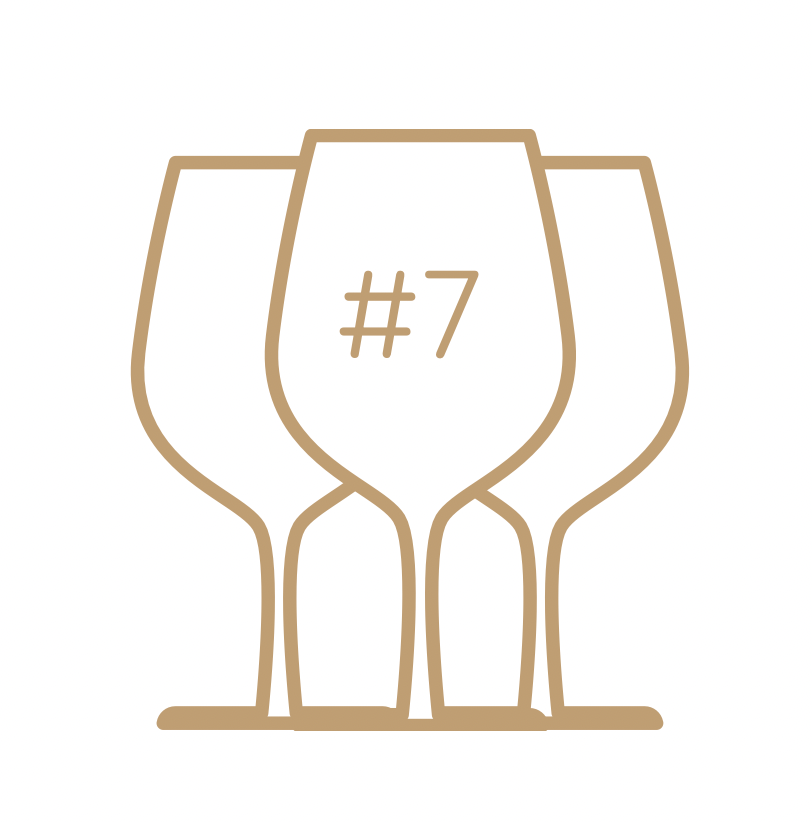 Overview: This biodynamic vineyard and winery will simply take your breath away. Gaze across the sweeping valley of vines from the outdoor wooden deck while clinking glasses of handcrafted vino with good company.
Keeler Estate offers sublime charcuterie to join your wine, or you are more than welcome to bring your own food. They're also dog friendly, as long as your dog is friendly in return! Enjoy one of their tasting flights, Tuesdays through Sundays (reservations are recommended).
---
8. Hanson Vineyards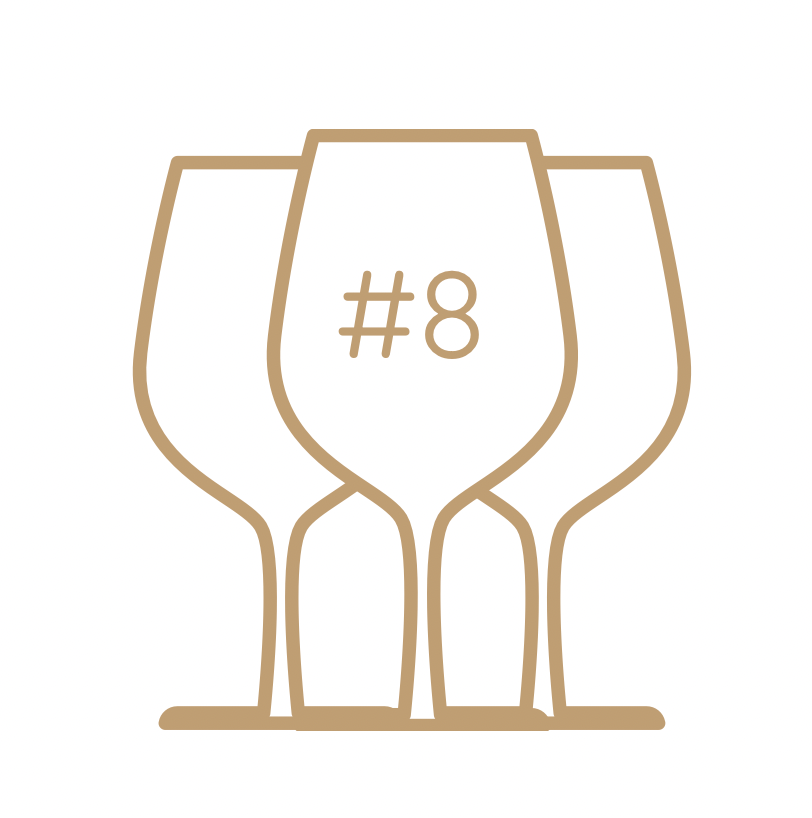 Overview: Hanson Vineyards is a small, family-owned winery that always uses 100% estate grown grapes. The tasting room is open every Saturday and Sunday from March through December, and has a beautiful patio surrounded by flowers for their guests to enjoy.
The winery encourages you to pack a picnic, enjoy the natural surroundings, and have a chat with the family (as they pick grapes, make wine, and pour it straight into your glass for you). You'll feel like part of the family!
---
9. Benza Vineyards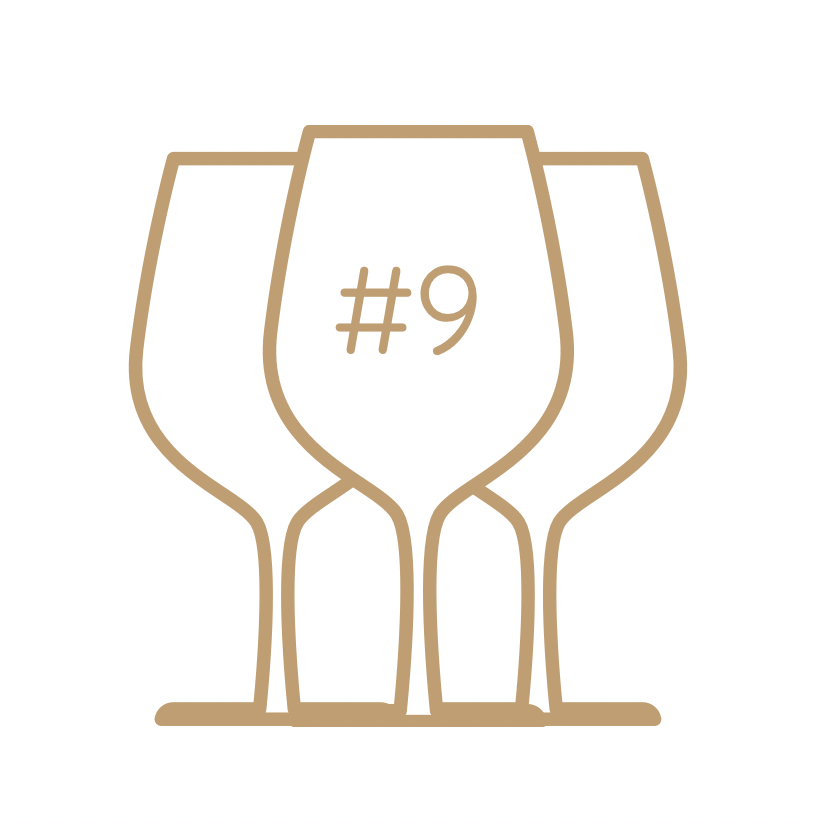 Overview: Visit this patch of paradise in the Willamette Valley, focused on growing and producing the best Pinot Noir, Pinot Gris, and Chardonnay around. Surround yourself with rolling green hills, mighty evergreen trees, and a perfectly planted vineyard as you sit and sip on the clean and spacious patio.
The winery uses organic farming practices to keep the surrounding natural beauty in balance. Benza Vineyards takes us back to life's simple pleasures…wine, nature, and a great time!
---
10. Knudsen Vineyards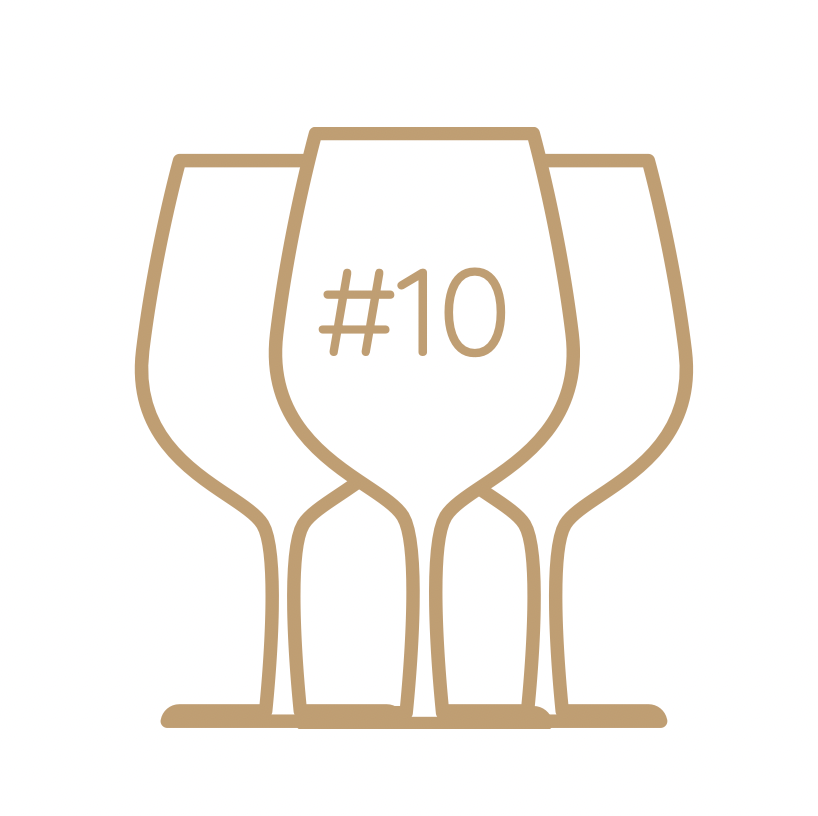 Overview: Knudsen Vineyards has been growing high quality Pinot Noir and Chardonnay in the Willamette Valley for over 50 years. They provided grapes to other producers for many years, before opening their own tasting room in 2020.
The tasting room (known as The Outlook) is open daily and features exclusively estate grown wines. Tasting appointments are available throughout the day, and walk-ins are accommodated when possible. Add a cheese board to your reservation to compliment your delightful wine tasting experience.
---
Plan Your Visit to the Top Wineries in Willamette Valley
With these remarkable wineries in mind, it's time to start planning your visit. We've partnered with some of the top travel brands to help you secure the best deals available and to make your trip truly unforgettable.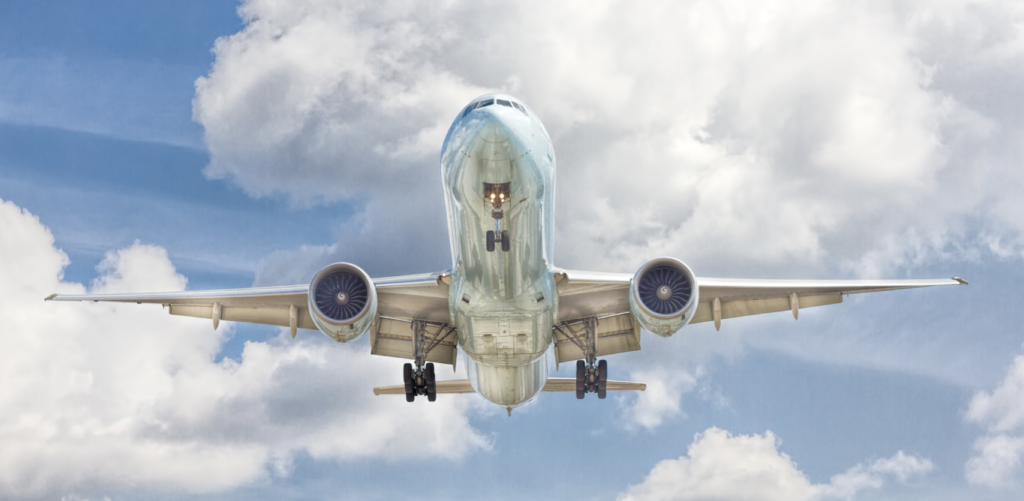 ChoiceWineries.com is reader-supported. When you buy through the links on our site, we may earn an affiliate commission. Visit our disclaimer page for more information.
Unforgettable Experiences
Viator.com (a TripAdvisor company) is our recommended vendor for finding unbelievable local experiences to complement your time visiting wineries.
Guided tours, hot air balloon rides, and scavenger hunts are just a few of the types of excursions you can find to book on Viator.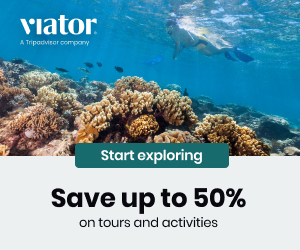 Travel & Accommodations
Expedia.com is our recommended travel vendor for booking flights, hotels, rental cars, and more.
Great deals and discounted packages are just the start. Expedia will allow you to tailor your trip to fit your needs and preferences.
Whether you're looking to book a first class flight, to stay at a 5 star hotel, or to book a quaint bed and breakfast, Expedia can help to secure your perfect travel arrangements across their vast network of travel and accommodation providers.
---
You might also enjoy…
---