The Applegate Valley AVA (American Viticultural Area) is located in Southern Oregon, and is entirely contained within the The Rogue Valley AVA. Named after the Applegate River, this AVA has been a grape-growing region since the first 30 acres of vines were planted in 1870. In fact, one of Oregon's first wineries was established here!
The total area of the Applegate Valley is approximately 275,000 acres, with about 340 acres of planted grapevines. The region contains vineyards at altitudes ranging between 1,000 to 1,500 feet above sea level, and boasts a warm summer-mediterranean climate.
Just to name a few; popular grape varieties that thrive here include Cabernet Franc, Cabernet Sauvignon, Tempranillo, Merlot, Syrah, Chardonnay, Riesling, and Zinfandel.
The region benefits from long hours of sun, with warm days and cool nights. The total annual rainfall, between 20-25 inches per year, combined with the well-draining soil results in high quality fruit and scrumptiously complex wines.
The unique micro-climates and soil types of the region allow passionate winemakers to produce world-class wines that are a true reflection of the terroir.
Situated about 50 miles from the Northern California border, this picturesque region is full of some of Oregon's most pastoral scenery, with many campgrounds and picnic areas to enjoy.
Pair some world-class wines with the fresh, culinary delights that the region has to offer, and drink in the views of the gorgeous Applegate Lake that is nestled in the heart of the valley. Cheers!
To learn more about our winery ranking process, our CW score, or how we gather and analyze data, please click here.
Note: We do our best to maintain up to date information on all wineries featured. However, we recommend checking directly with a winery before planning a visit. If you find any information below that needs to be updated please let us know.
---
1. Rosella's Vineyard & Winery
Overview: Growing some of the finest fruit in the valley, this charming little winery is located in the heart of the Missouri Flat area.
The winery currently grows Chardonnay, Merlot, Cabernet Sauvignon, and Zinfandel. Rosella's only produces 800 cases of wine annually, ensuring that care and quality goes into every single bottle.
Open daily from 11am-5pm, no reservations are required to enjoy the quaint, cozily rustic tasting room. Finally, we'd be remiss to not mention their addictive Spretzels (salty + spicy pretzels) make for the perfect vino accompaniment.
---
2. Wooldridge Creek Winery & Creamery
Overview: If you think Heaven on earth doesn't exist…think again! Wooldridge Creek is Oregon's first combined winery and creamery, making wines and cheeses that are simply divine.
Take a stroll through the vineyards, sit back and relax at one of the patio tables, and dive into the delicacies that this winery has to offer!
All of the wines are carefully crafted from estate-grown grapes, and all of the cheeses are made with locally sourced, organic dairy. This slice of paradise is open every day and does not require reservations.
---
3. Walport Family Cellars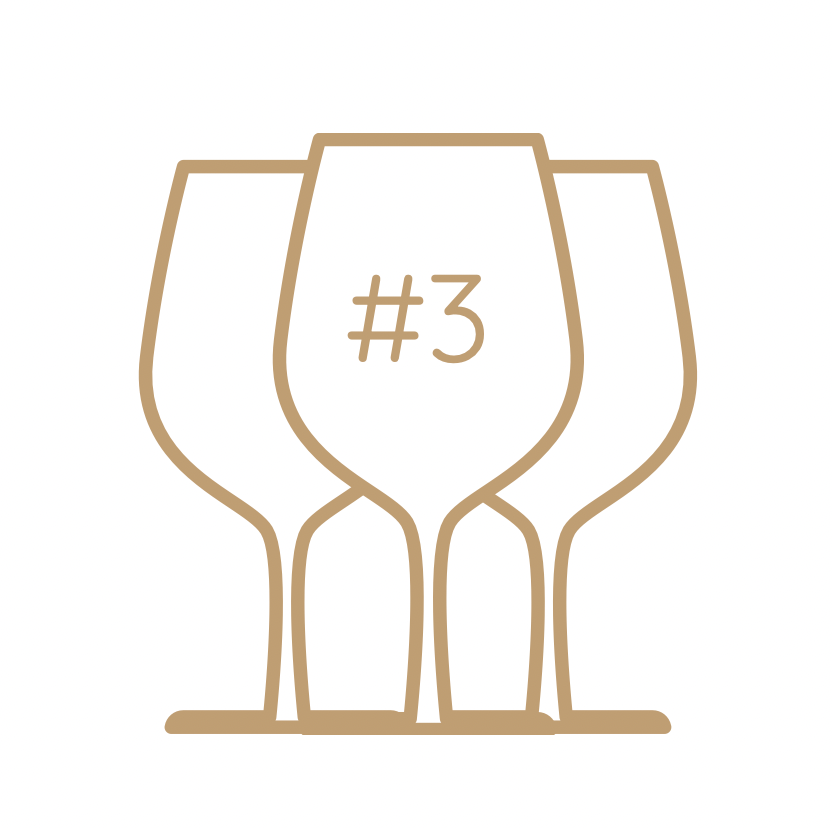 Overview: This award-winning, family-owned and operated winery produces boutique wines that are sourced by hand from the vineyards scattered among the Applegate Hills.
Depending on the grape variety, the winery only produces between 40-100 cases per vintage, making each bottle an additional rare cellar gem to add to your collection! The Walport family are truly committed to sustainable agriculture and dynamic farming practices, increasing the quality of the soil and wines.
The winery offers delicious cheese and charcuterie boards to snack on while sipping your worries away. The tasting room is open Friday through Sunday.
---
4. Schultz Wines
Overview: As you pull into the driveway of Schultz Wines, you'll likely be greeted by an adorable Australian Shepard named Mick, who will happily escort you to the solar-powered tasting room.
Located in the beautiful area of Grant's Pass, enjoy the panoramic views of the mountains, vineyard, and Slagle Creek with a glass of their award-winning wine in hand.
Feel free to pack a picnic lunch to indulge in the easy-going ambience. The tasting room is open freely on Fridays and Saturdays, but a reservation is required for all other days.
---
5. Red Lily Vineyards
Overview: Open Thursday to Monday with no reservations needed, this winery is the perfect place to unwind and uncork the beauty of delicious Oregon wines.
Bring your furry friend along for the fun, as Red Lily welcomes all leashed dogs (or cats)! Additionally, choose to bring your own picnic, or enjoy the exquisite little menu that the winery offers.
Red Lily is a small winery, but creates a sense of place in both their ambience and wines that will make you feel right at home. While all of their wines are delightful and harmonious, we suggest tasting the 'Lily Girl Rose', a personality-filled wine named after the owner's personality-filled daughter!
---
6. Augustino Estate
Overview: Nestled in Grants Pass, stop in for an unforgettable wine tasting and mouth-watering food at this beautiful spot. The tasting room is rustically elegant, nicknamed "The Big Red Barn".
Open Friday to Sunday, surround yourself with rows of grapevines, incredibly fresh country air, and award-winning wines, of course.
The tasting room is cozily decorated with cowhide rugs and leather rocking chairs for the cooler days, or enjoy the sunshine and adorably potted flowers on the patio chairs when the weather is warm.
---
7. Guzzo Family Vineyard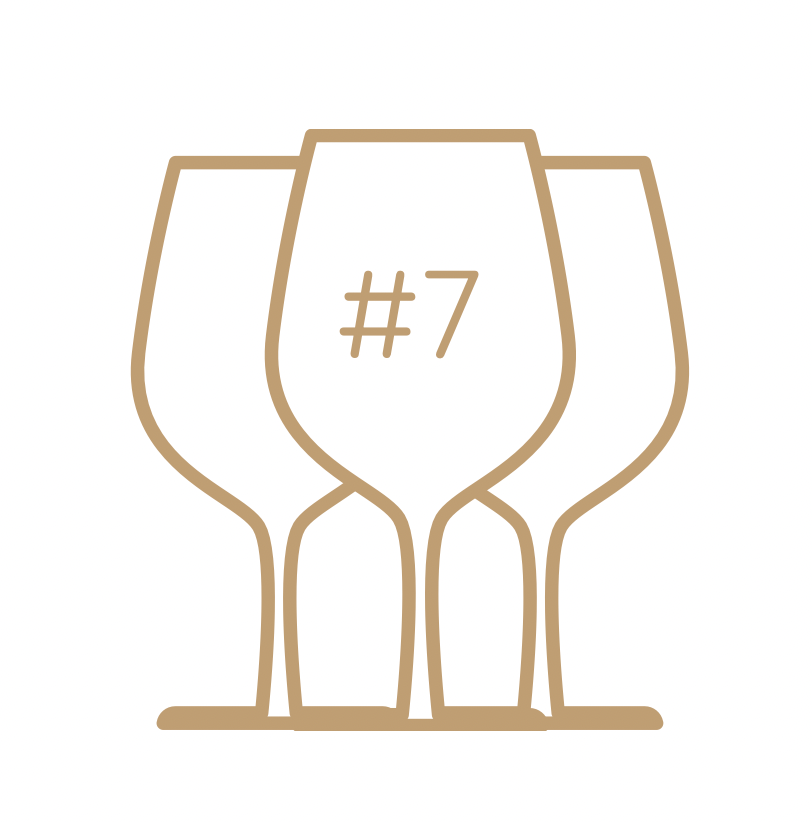 Overview: Established in 2012, this boutique winery is a wonderful place for art lovers. The tasting room showcases beautifully painted wine barrels by Paula Guzzo, as well as other artwork. Open every other weekend for tastings, the schedule can be found on the winery's website.
As far as the wines go, the awards speak for themselves year after year. Reservations are not required to visit, so drop by and have a chat with the friendly staff and many times, the owners themselves.
---
8. LongSword Vineyard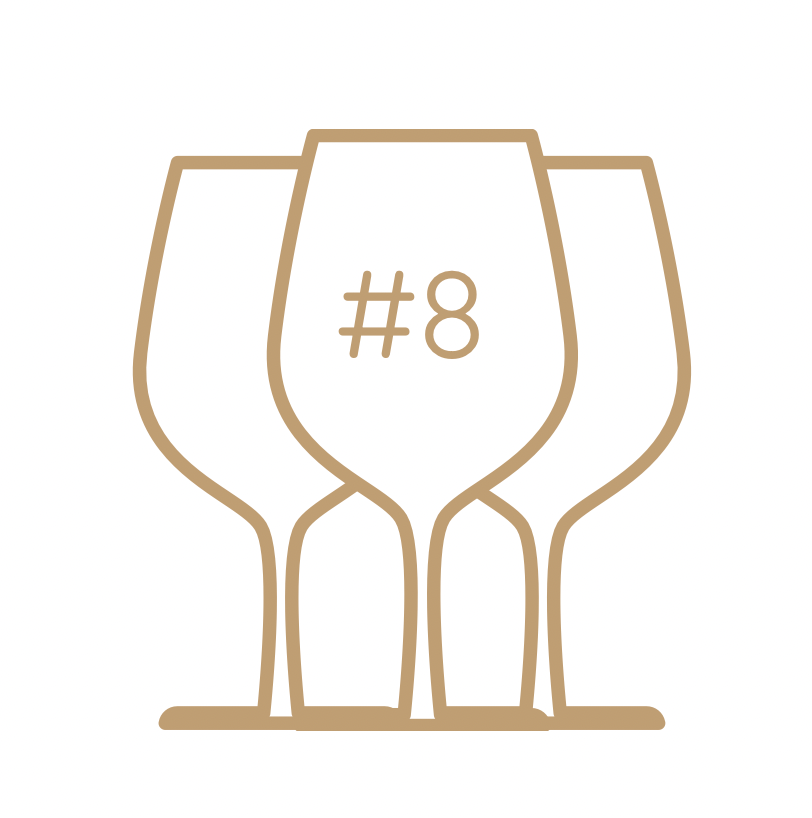 Overview: LongSword Vineyard is proudly family-owned, farmed, and operated. Open daily for tastings, LongSword's specialty is uniquely crafted wine with exceptional quality and balance. Sip these spectacular wines in the relaxed, welcoming atmosphere that makes you feel like part of the family.
From a wonderfully refreshing sparkling Chardonnay, to a syrupy golden dessert wine, this winery offers a wide range of wines to please everyone's palate. Life moves a little slower at this quaint winery, and we like it that way!
---
9. Troon Vineyard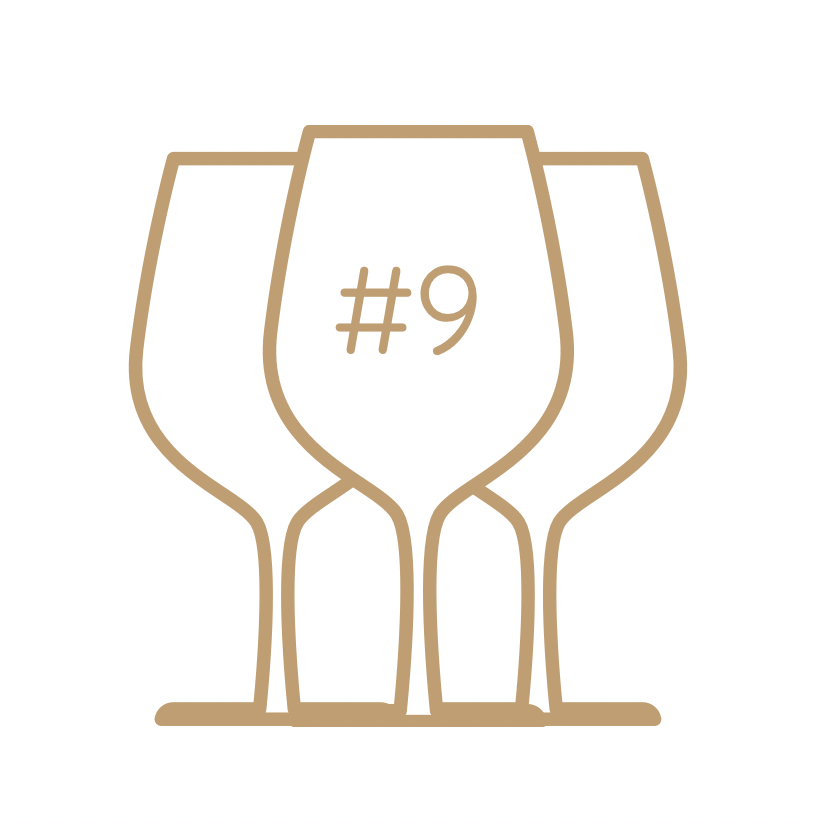 Overview: This exciting, certified biodynamic winery is something of a dream! Winning Wine Enthusiast Magazine's Winery of the Year, it's not hard to see (and taste) why.
Surrounded by the dramatic, lusciously green Siskiyou Mountains, the sweeping views will render you speechless.
Settle down on one of the many perfect picnic spots with a packed lunch and soak in the beautiful views of the region. Then, have a chat with the passionate and hospitable staff about the highly enjoyable, well-balanced wines that will always leave you wanting another sip.
---
10. Plaisance Ranch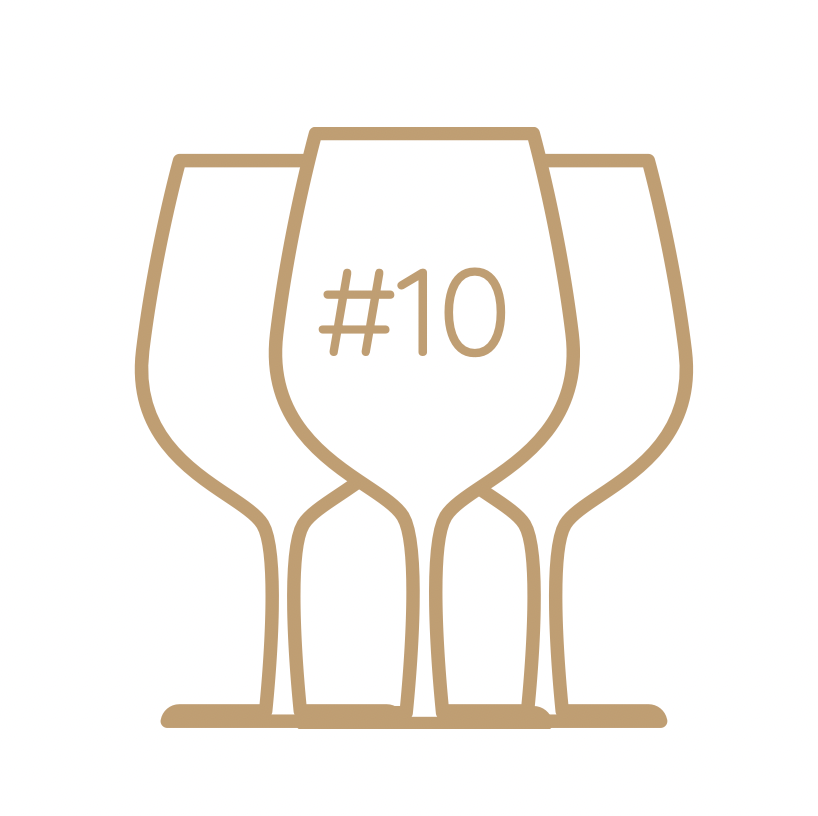 Overview: This historic little winery has also been a working ranch since 1858, and still raises organic, grass-fed beef alongside the grapevines. Located in Williams, Plaisance Ranch features 157 USDA certified organic acres that are always hand managed, with no chemicals and little irrigation.
The winery offers over 24 outstanding estate wines that are crafted with great care and attention. The tasting room is located in the incredibly charming former dairy barn, complete with hay bails and old-fashioned lantern lamps. This little slice of country bliss will make you feel worlds away! 
---
Plan Your Visit to Applegate Valley's Top Wineries
With these remarkable wineries in mind, it's time to start planning your visit. We've partnered with some of the top travel brands to help you secure the best deals available and to make your trip truly unforgettable.
ChoiceWineries.com is reader-supported. When you buy through the links on our site, we may earn an affiliate commission. Visit our disclaimer page for more information.
Travel & Accommodations
Expedia.com is our recommended travel vendor for booking flights, hotels, rental cars, and more.
Great deals and discounted packages are just the start. Expedia will allow you to tailor your trip to fit your needs and preferences.
Whether you're looking to book a first class flight, to stay at a 5 star hotel, or to book a quaint bed and breakfast, Expedia can help to secure your perfect travel arrangements across their vast network of travel and accommodation providers.
Plan for a Winery Picnic
Finally, review our picnic-packing tips for a day at the wineries. We include a packing checklist, tips on dressing for the occasion, and food pairing considerations for the different types of wine you might encounter. Cheers!
---
You might also enjoy…
---