Pinot Noir has proven time and time again what a spectacular wine it truly is. When paired with the right meal, there is a moment when you forget about everything else, and just taste the melding brilliance that makes you naturally say, "Mmm…". These type of wine and food pairings are like soul mates; it's just our job to discover them.
Pinot Noir Styles
Depending on the winemaking manners and place of origin, there is a wide variety of Pinot Noir styles. This is essential to take into consideration when pairing with foods. Vintage is also another thing to keep in mind. Contingent on the weather, some vintages may have more or less acidity, sweetness, and even different flavor profiles.
New World Pinot Noir
New world Pinot Noirs tend to have bolder tannins, lower acidity, and more fruit-forward flavors, similar to many found in California, Oregon, and Washington.
Old World Pinot Noir
Old world Pinot Noirs are classically more delicate in tannins, higher in acidity, and show more earthy characteristics. Due to the higher acidity, old world Pinot Noirs are great for long-term aging, such as the the ones produced in France.
Vintages
Cooler Vintages
Pinot Noir hailing from cooler vintages tend can be described as refined, fresh, and elegant. These wines carry more tart fruit flavors such as cherry and cranberry, as well as earthy notes of mushrooms and forest floor. The grapes would not have ripened as much as in a warm vintage, resulting in a naturally higher acidity and lower sugar levels.
Warmer Vintages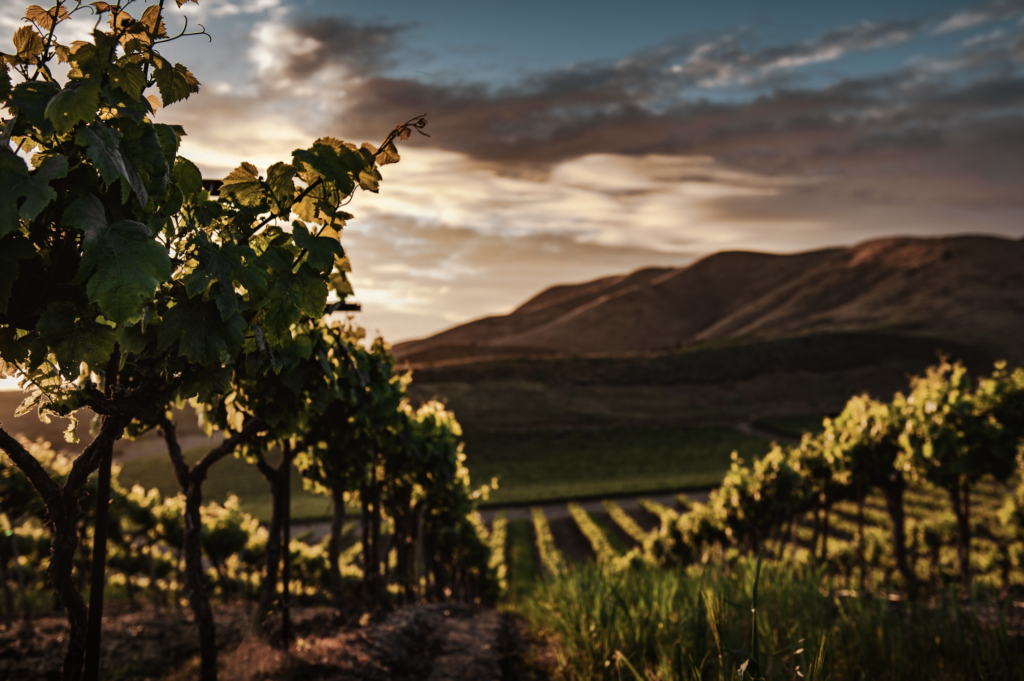 Warmer vintages ripen the grapes more, equaling higher sugar levels and lower acidity. Acid is sometimes added in by the winery to avoid the wine from being flabby, with no acidic backbone. Common flavors of warm vintage wines include jammy, dark fruits such as plums and blackberries. Cocoa is also often noted.
Best Food Pairings with Pinot Noir
Let's cut to the chase. Find below our recommended food pairings with Pinot Noir by style of wine.
Light, playful, inexpensive Pinots
Similar to many that are produced in New Zealand, Chile, and California, these fun and fruity wines are great for casual weeknight dinners or barbecues.
Pair with:
Light and mild cheeses such as goat cheese, mascarpone, and Queso Fresco with fresh figs or pomegranate will accentuate the wine's fruity flavors, while simultaneously having a creamy mouth feel to balance out the tartness.
Patés and Terrines are excellent to enjoy with these types of Pinots, as the wine will do a great job uplifting the sweetness, while having a nice amount of freshness to cut through the rich texture.
Grilled quail with roasted beetroot has the perfect amount of sweetness from the beets to compliment the wine's natural sweetness. Quail has a more assertive flavor than chicken, which is what you want when you're enjoying a young, energetic Pinot Noir.
Silky, Elegant Pinots
Such as the charming wines of Burgundy, these Pinots are enchanting and classically-styled. Perfect for dinner parties or date nights.
Pair with:
Mushroom Risotto is simply divine with these Pinot Noirs, as the earthy flavors marry together in harmony. The higher acidity found in old world Pinots will cut through the decadent creaminess of the risotto, making it a match made in Heaven.
Rack of Lamb, served pink is soft and tender, similar to the wines tannic structure. The rustic herbs used to season the lamb will compliment the wine's earthy notes beautifully, expressing the delicate flavors of the lamb more than ever.
Roasted Pork Tenderloin with fennel is divine with an old world Pinot Noir. The bright acidity will complement the pork's succulent texture. The wines red fruit flavors will be terrific for the pork's sweet undertones.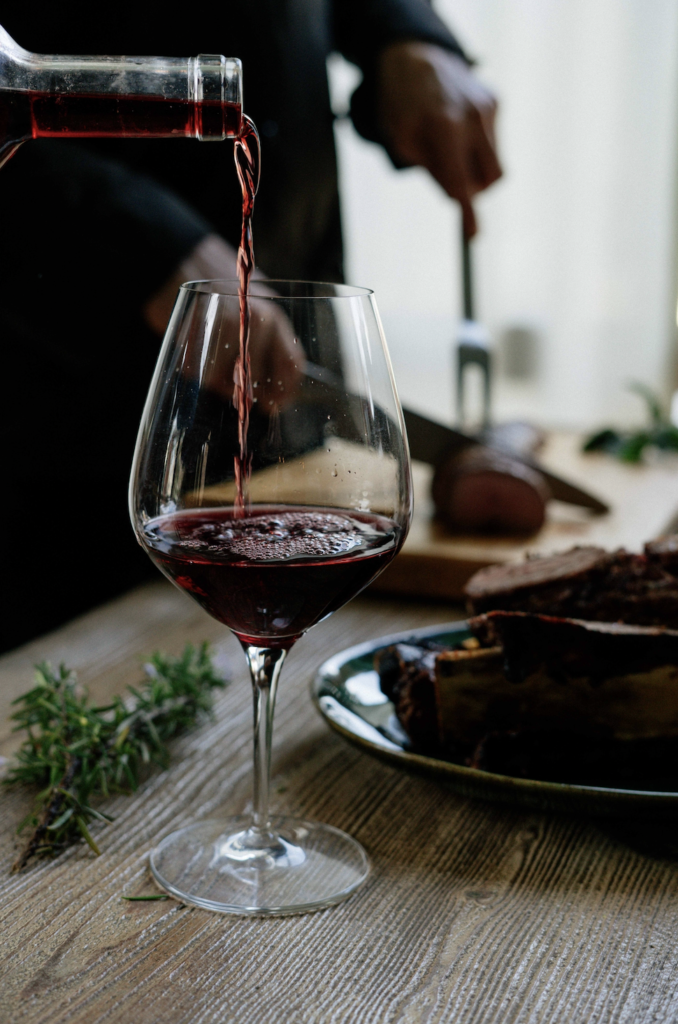 Bolder, full-bodied Pinots
A great place to find these intensified wines is in the region of Central Otago. The depth of these wines are outstanding for Pinot fans that want to feast on some heavier dishes.
Pair with:
Coq au Vin has a splendidly rich sauce that is perfect to accompany the deeper tannic structure of the wine. While it is a hearty dish, it's not overly heavy, such as a stew with red meat would be.
Cheeses such as Brie and Camembert with cherry or fig chutney have the creamy decadence to handle the more-pronounced tannins, while maintaining milder flavors to allow the Pinot's characteristics to come through as well.
Maple Glazed Ham has the complexity of sweet and smoky flavors that are commonly found in these bold Pinots as well, making them extremely compatible.
Mature, Velvety Pinots
For the special occasions, fancy dinners, or maybe just a splurge! Pinot Noir that has been sleeping in the cellar for awhile transform into a fantastic gem, cherished to the very last drop.
Pair with: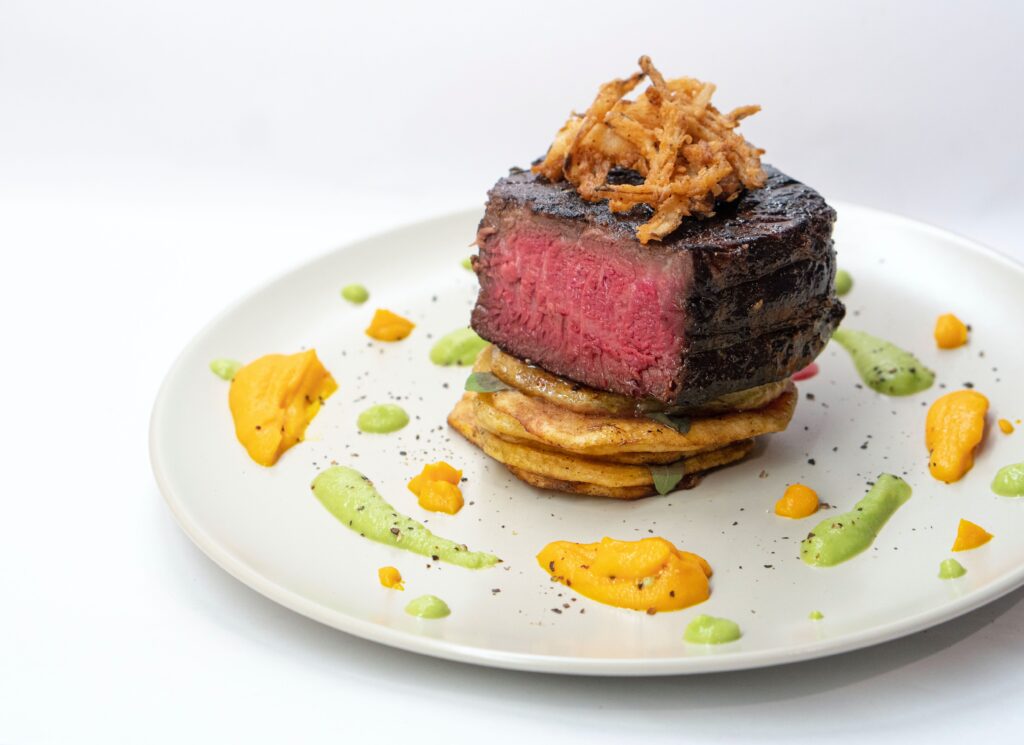 Gnocchi with Black Truffle has that similar melt-in-your-mouth texture as the wine's aged tannins, as well as the complexity and earthiness of the truffles and wine's flavor profile. Definitely a luxurious pairing that will send your tastebuds to cloud nine.
Roasted Wild Pheasant with Porcini Mushrooms has all of the flavors that the Pinot noir will complement. Wild pheasant is known for its gamey, aromatic flavor while having a similar texture to chicken. The soft tannins will not be crushed with a lot of texture, allowing the dish and wine to balance and synchronize.
Filet Mignon, cooked rare to medium rare is the top choice for aged Pinots when it comes to beef. Although a red meat, it's soft and gentle texture will not overwhelm the wine's graceful body.
Recommended Pinot Noirs to Try
Ata Rangi 'Crimson' Pinot Noir, (Martinborough, New Zealand)
Heron Pinot Noir, (Russian River Valley, California)
Domaine Faiveley Bourgogne Pinot Noir, (Burgundy, France)
Hamilton Russell Pinot Noir, (Walker Bay, South Africa)
Tolpuddle Vineyard Pinot Noir, (Tasmania, Australia)
Options are endless when it comes to fantastic cuisine, and thanks to this versatile grape, there are many types of Pinot Noir that you can enjoy with it!
Bon Appétit and Cheers!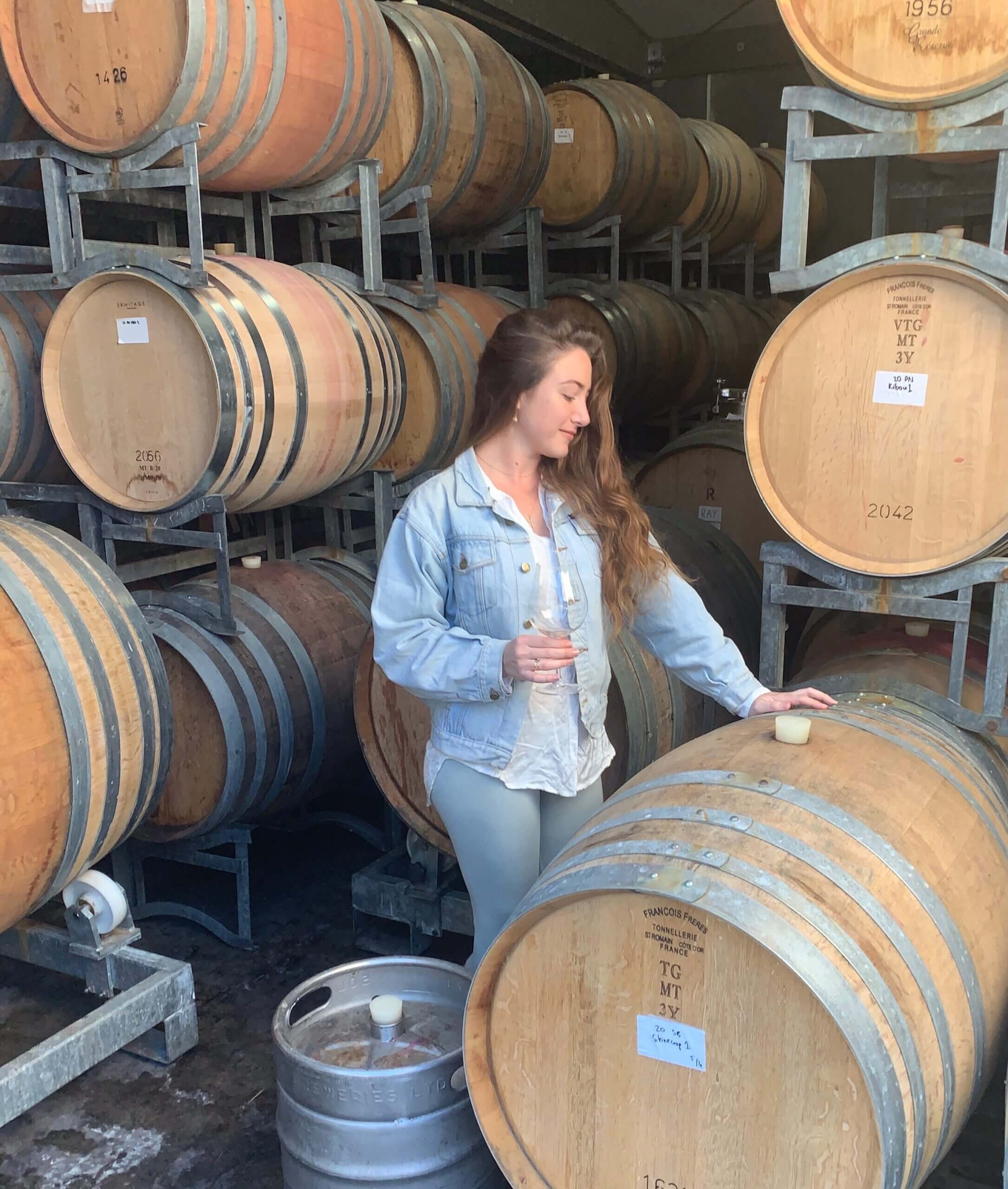 Katarina Jelks is a professionally trained sommelier from Hawaii. She received her Wine & Management Diploma from Le Cordon Bleu in Paris. Her experience working across the wine industry, in locations all around the world (France, Australia, New Zealand, the US & more), has resulted in a global perspective. She loves sharing her passion with others and helping them to chase their thirst for interesting wine and great food.