With the first grapes planted by Spanish immigrants nearly 400 years ago, the state of New Mexico flaunts a rich history in wine culture. Well drained soils, a continental climate, and a variety of popular grape varieties have helped New Mexico to achieve a successful name in the wine industry. (Not to mention the extremely passionate and dedicated wine makers)!
Due to the harsher climate conditions found in the North, the majority of the 60+ wineries are located in the Central and Southern parts of the state. Although the Northern wineries are well worth a visit.
The key grape varieties used are Syrah, Viognier, Cabernet Sauvignon, Riesling, and Zinfandel. Fruit wines are also popular, especially in the colder climates, with wineries growing more adaptable fruits such as chokecherry, plums, and apricots.
Take a trip down the New Mexico wine trail, offering a road map to dozens of unique wineries, incredible scenery, and unforgettable memories.
To learn more about our winery ranking process, our CW score, or how we gather and analyze data, please click here.
Note: We do our best to maintain up to date information on all wineries featured. However, we recommend checking directly with a winery before planning a visit. If you find any information below that needs to be updated please let us know.
---
1. Wines of the San Juan
Overview: Located in the famous San Juan River Valley, this winery offers a complete range of award-winning wines, from red to white, and sweet to dry. Drink in the amazing, raw scenery of the valley with a glass in hand on the porch swing, or relax under the towering cottonwood trees in the peaceful courtyard.
The winery is open seasonally (closed from January through mid March), and recommends calling in advance to schedule a winery tour. If you're cruising around in a camper, they also offer plug-in campsites. Who wouldn't want to wake up at a breathtaking winery?
---
2. Shattuck Vineyard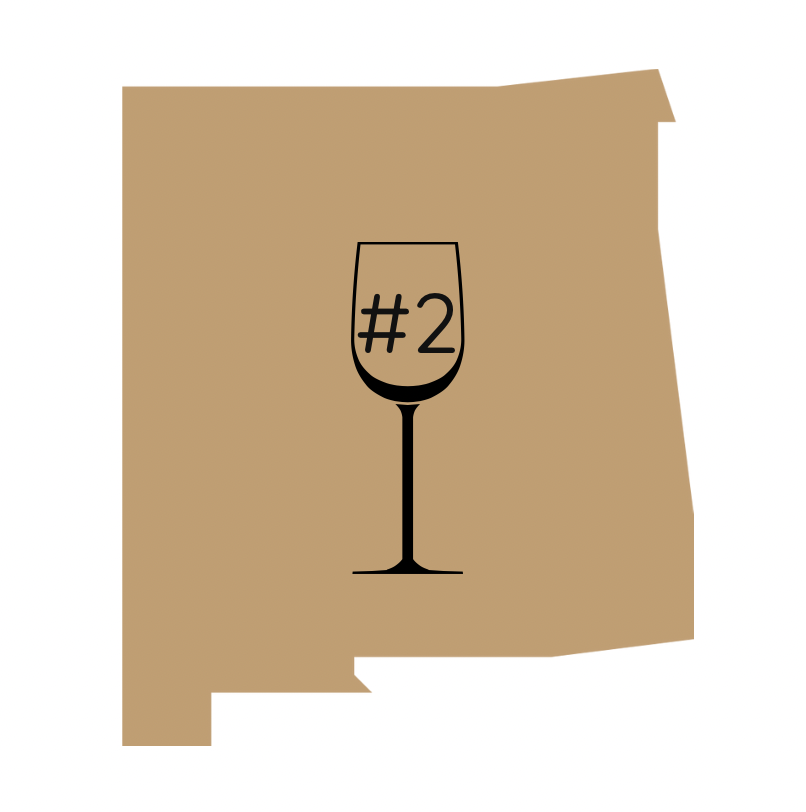 Overview: Featuring a gorgeous deck, distinctive wines, and a cozy indoor tasting bar, Shattuck Vineyard is a must-try! All grapes are hand-harvested, then carefully selected and pressed to make one of 11 delicious wines offered.
We highly recommend trying the "Consequence of Zinfandel" wine, recently winning a gold medal at the San Francisco Chronicle Wine Competition. Enjoy views of the Caballo Mountains and Lake Reservoir, to get a taste of true New Mexico in a glass.
---
3. Enchanted Vine (Noisy Water Winery)
Overview: Proudly producing over 40 different wines and cider using 100% locally grown fruit, the Enchanted Vine Barn is home to Noisy Water Winery's production facility. Surround yourself with fragrant, mighty pine trees, or cozy up by one of the fire pits with good company.
The winery is open 7 days a week, featuring live music every weekend. Indulge in a delicious cheese and charcuterie platter to pair with those scrumptious wines! A rustic country winery has never been better.
---
4. Enchantment Vineyards
Overview: Owned by an adventurous family that took a brave leap of faith into the wine world, they planted their first five acres of vines in 2015. Today, Enchantment Vineyards thrives on sharing their special wines with each and every guest that comes to the winery. You will truly feel like part of the family with their warm hospitality, charming ambience, and delightful food and wines.
The tasting room is open Thursdays through Saturdays from 12pm to 8pm, and doesn't require reservations. So pop in and enjoy a glass ASAP!
---
5. D.H. Lescombes Winery
Overview: Open every day of the week, the winery is owned and operated by a sixth-generation French winemaking family, who first planted grapes in New Mexico in 1981! The vineyard is 200 acres, and produces 7-10 tons of grapes per acre on average, making it New Mexico's largest winery.
Every Friday evening, the winery hosts live music and by-the-glass specials on their impeccable front lawn, with some of the best local singers and bands. Can you think of a better way to spend a Friday evening?
---
6. Arena Blanca Winery
Overview: Located in PistachioLand (the nuttiest place in New Mexico) and home to the world's largest pistachio, you'll be sure to find fun for the entire family here! The McGinn family is proud to grow both pistachio trees and vines, resulting in some divine savory snacks and highly enjoyable wines.
Winning multiple awards, the wines are plush and fragrant, and some have very original flavors such as the 'Pistachio Delight' and 'Pomegranate'. Take a stroll around the farm, and taste some outstanding ice cream, handcrafted candy, and gourmet snacks too…a true food lover's paradise!
---
7. Black's Smuggler Winery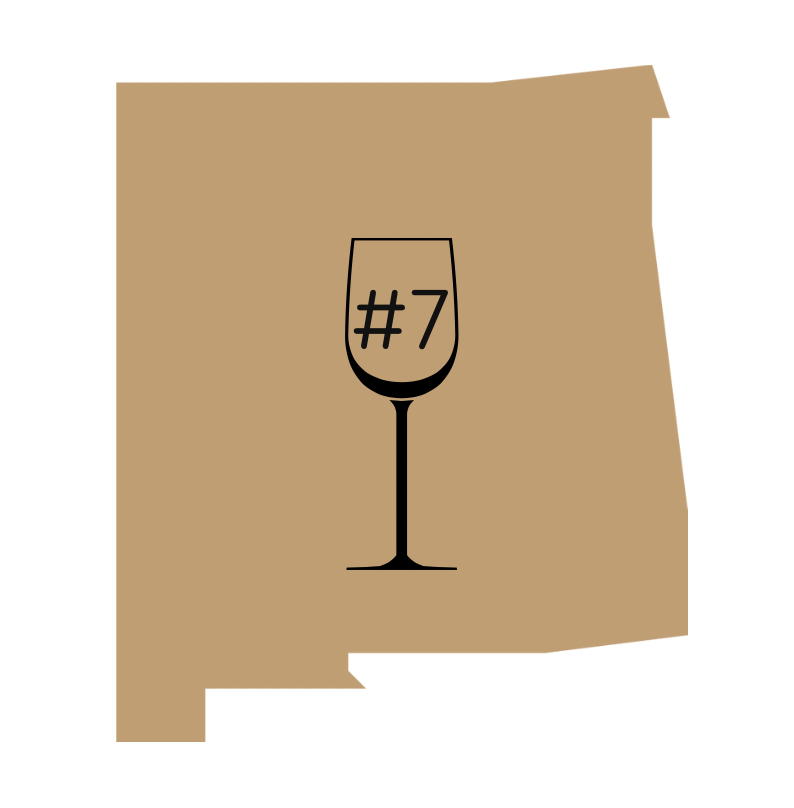 Overview: Located in Bosque, this quaint winery is just 18 miles from the Ladron or "Thief" Mountains, notoriously known in the 18th century for being a smuggler's refuge. Inspired by these early pirates, the winery tends to disregard traditions and "rules" when making their wines, putting creativity and instinct first. This technique is working very well, as the winery has won multiple awards for their personality-filled, well balanced wines.
Just a comfortable 40 minute drive from Albuquerque, experience the fantastic wines, meet the winemaker, and take a close-up look at the facilities that make the magic.
---
8. Heart of the Desert
Overview: Known for being the first and largest producing Pistachio grove in New Mexico, this farm also focuses on creating indulgent wines, gourmet foods, candies, and cookies. In May of 2003, 12,000 grapevines were planted, and the rest is history. The vineyard now has over 24,000 vines!
Currently growing 7 different varieties, including Chardonnay, Cabernet Sauvignon, Zinfandel, Shiraz, Riesling, Gewurtztraminer, and Malvasia Bianca, their goal is to make a wide arrange of wines for everyone to enjoy. Feel worlds away with an enticing glass on their gorgeous Tuscan-inspired patio.
---
9. Tularosa Vineyards
Overview: Nestled in the cute town of Tularosa, Tularosa Vineyards is known for producing high-quality, international award winning wines. Open daily for tastings, get comfortable on their expansive redwood deck, pack a picnic, and sip your worries away. Take in the natural beauty of New Mexico, with spanning views of the mountains and open prairies.
Owner and winemaker David Wickham has been producing fine wines since 1989, and is proud to share it with wine lovers from all over the world.
---
10. Black Mesa Winery
Overview: Open daily from 11am to 5pm, Black Mesa offers tasting flights, as well as beer, cider, and wine by the glass. Get comfortable by the fireplace, or indulge in the Estate Experience, a one hour 6-course food and wine pairing, expertly crafted by the in-house culinarian.
The wines are always made with 100% locally grown grapes or apples, hand harvested to maintain the highest standard of fruit. Producing over 30 wines, every wine is small batch crafted, allowing more focus on quality rather than quantity. It'll be hard not to take a few bottles home!
---
Plan Your Visit to New Mexico's Top Wineries
With these remarkable wineries in mind, it's time to start planning your visit. We've partnered with some of the top travel brands to help you secure the best deals available and to make your trip truly unforgettable.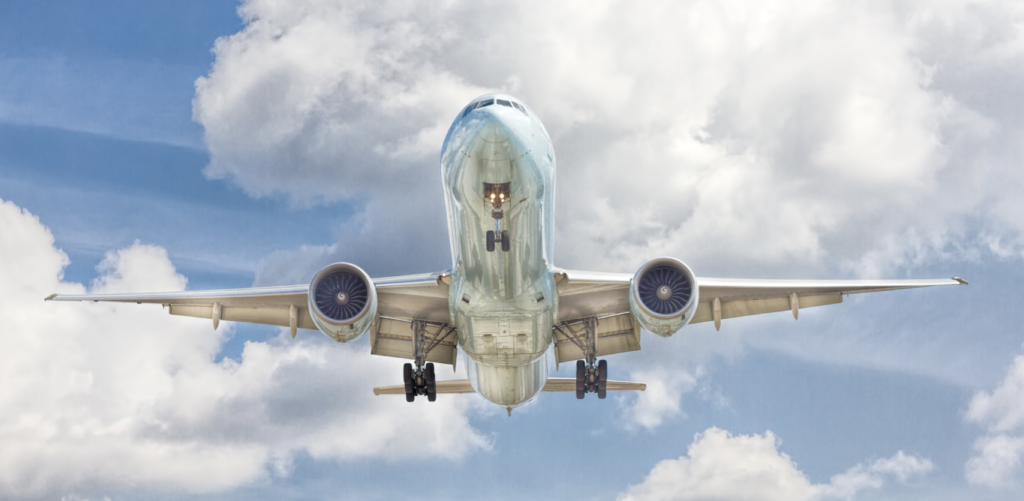 ChoiceWineries.com is reader-supported. When you buy through the links on our site, we may earn an affiliate commission. Visit our disclaimer page for more information.
Unforgettable Experiences
Viator.com (a TripAdvisor company) is our recommended vendor for finding unbelievable local experiences to complement your time visiting wineries.
Guided tours, hot air balloon rides, and scavenger hunts are just a few of the types of excursions you can find to book on Viator.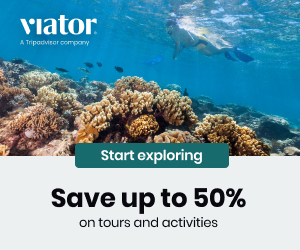 Travel & Accommodations
Expedia.com is our recommended travel vendor for booking flights, hotels, rental cars, and more.
Great deals and discounted packages are just the start. Expedia will allow you to tailor your trip to fit your needs and preferences.
Whether you're looking to book a first class flight, to stay at a 5 star hotel, or to book a quaint bed and breakfast, Expedia can help to secure your perfect travel arrangements across their vast network of travel and accommodation providers.
---
You might also enjoy…
---