Wine isn't usually the first thing that comes to mind when thinking of Arizona, but it's well-worth exploring. Since the state's winemaking took off in the 1970's, Arizona wine has been internationally acclaimed, winning numerous awards. Some of these local wines have even been served in the White House!
The three major winemaking regions include Sonoita, Willcox, and the Verde Valley. While most of the grape growing land is high desert, Arizona has been praised for its microclimates and soils, with the Verde Valley even being nicknamed, "Little Napa".
With over 120 wineries and more than 20 grape varieties grown in the state, it can be a little difficult to decide where to start. A good place to begin your tasting journey is Cottonwood, the center of Arizona's three primary wine growing trails. As for the best wineries to pay a visit to…that's what we're here for!
To learn more about our winery ranking process, our CW score, or how we gather and analyze data, please click here.
Note: We do our best to maintain up to date information on all wineries featured. However, we recommend checking directly with a winery before planning a visit. If you find any information below that needs to be updated please let us know.
---
1. Deep Sky Vineyard
Overview: While primarily focused on producing red wines that reflect the juicy and robust wines of Argentina, this winery produces both a white and rosé wine, as well. Using superior technology to manage and oversee everything that happens in the vineyards, Deep Sky focuses on ripening grapes to a level which yields perfectly balanced wines.
Open Wednesday through Sunday, the winery offers reasonably priced tastings in their gorgeous, rustic tasting room…and you get to keep the glass!
---
2. Southwest Wine Center
Overview: Not only is this a fully operating winery and tasting room, but it's also an enology school for emerging winemakers. This unique experience (to say the least), allows you to taste wine produced by active students who are making their way into the wine world.
Boasting a vineyard with 12 different grape varieties, numerous wines produced here have won awards in the San Francisco Chronicle Wine Competition and the AZ Republic Grand Wine Competition.
---
3. Arizona Hops and Vines
Overview: This family-owned and operated winery started as a dream for two sisters who decided to make it a reality. They take pride in not being "your average winery", and strive to make every guest feel at home when visiting and tasting their range of delicious wines.
This fun, laid back winery offers Cheetos to snack on during your tasting, warm or cold slushy Sangrias (depending on the time of year), and a petting zoo…perfect for kids! Definitely not your typical winery.
---
4. Autumn Sage Vineyards
Overview: This breathtaking winery is the perfect escape from the hustle and bustle. Located just 50 miles Southeast of Tucson, Autumn Sage is in the heart of Southern Arizona wine country.
The winery grows 7 grape varieties, including Sagrantino, a red grape that hails from Central Italy. Sagrantino is not very well-known outside of it's region, but Autumn Sage is one of the largest producers of these grapes in the US!
---
5. The Meading Room
Overview: If you're a fan of mead (honey wine), fruit ciders, wines, and lavender…this small farm and winery is your dream come true! Owned by a mother and daughter, The Meading Room has over 10 wines and ciders to choose from, all made with farm fresh ingredients.
If you're looking for some food to go with your glass (or bottle) of choice, be sure to pack a picnic and a blanket…sprawling on the grass is highly encouraged here! The little ones will have plenty to do as well, with a playhouse, snacks, chickens, a friendly cat, and many lawn games all at their disposal.
---
6. Flying Leap Vineyards & Distillery
Overview: Located in the heart of Arizona wine country, this winery puts quality before anything else. With all grapes being carefully hand-harvested, only the highest standard berries actually make it into the bottles. The owners are familiar with high-quality products, also owning 'Arizona Rub', a company that makes premium, non-GMO dry rubs and spices.
Looking for something different to try? We recommend tasting their Habanero Lux wine, an Argentinian Malbec wine that has been infused with fresh, hand-cut Habanero peppers.
---
7. Rancho Rossa Vineyards + Rescued Hearts Cellars
Overview: This 24 acre vineyard grows 13 different grape varieties, and is proud to be the only 100% estate in the Sonoita area. The owner, Chris Hamilton, has over 30 years of experience making beer and wine.
He believes in using old school techniques when it comes to wine…allowing the grapes to make the wine with as little human intervention as possible. There's a great chance of meeting him at the winery or seeing him working in the vineyards during your visit!
They also feature a non-profit brand of wine, where proceeds go to their non-profit foundation to support Arizona animal rescues with emergency veterinary bills. Enjoy a fantastic wine while supporting an amazing cause. Cheers!
---
8. Bodega Pierce Winery
Overview: This vineyard sits at an average elevation of 4,200 feet. This area is known as the Wilcox Bench, and the rising elevation away from the valley floor provides air drainage from freezing temperatures. The soil is very well-draining, composed mostly of gravel and sandy loam. Let's just say the vines are perfectly content here!
After four generations of agricultural tradition, the Pierce family is still hard at work at making their delicious, well-balanced wines of all sorts. It's a good idea to call before attending a tasting, as the winery can have a private table ready for you and your group upon arrival.
---
9. High Lonesome Vineyard
Overview: The award-winning wines from this winery are a must-try. Owned by US Army veterans Tom and Edie Gustason, they have called Arizona home since the 1980s. Their vineyard sits on 36 acres of rich, sandy loam in a fertile valley surrounded by mountains.
The wines are anything but typical, featuring unique grape varieties, like Tannat and Lemberger. Never heard of them? Don't fret, they also have more familiar wines, such as a wonderful Riesling and a spicy Malbec. Sip away your worries with these 100% Arizona grown wines.
---
10. Arizona Stronghold Vineyards
Overview: The approachable, yet defined wines from Arizona Stronghold Vineyards are perfect to taste with friends, while enjoying some tapas and tasty grilled skewers on the relaxing outdoor patio. While the tasting room does not take reservations, they are open 365 days a year.
The winery grows many different grape varieties, and also sources fruit from neighboring vineyards. Arizona Stronghold Vineyards is the largest producer of award-winning wines in the state, so you definitely don't want to miss this one!
---
Plan Your Wine Tasting in Arizona
With these remarkable wineries in mind, it's time to plan your perfect outing to Arizona's top wineries and tasting rooms. And if you're planning on multiple stops to sample vino, we strongly recommend booking a designated driver (via a guided wine tour or limousine service).
ChoiceWineries.com is reader-supported. When you buy through the links on our site, we may earn an affiliate commission. Visit our disclaimer page for more information.
Arizona Wine Tours, Limousine Service & More
Guided wine tours will often take the burden of planning off of your shoulders (securing tasting room reservations, travel between stops, etc).
Click here to check out wine tour, limousine, and chauffeur options across Arizona.
Furthermore, Viator.com (a TripAdvisor company) is our recommended provider for finding unbelievable local experiences (like hot air balloon rides & scavenger hunts) to complement your time visiting wineries.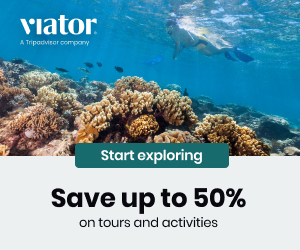 Travel & Accommodations
For long-distance travel and extended stays, we recommend using Expedia.com to book flights, hotels, rental cars, and more.
Great deals and discounted packages are just the start. Expedia will allow you to tailor your trip to fit your needs and preferences.
Thanks to their vast network of travel and accommodation providers, Expedia can help you secure a first class flight, a 5 star hotel, or a quaint bed and breakfast.
Arizona Wineries Map
To further assist with planning, we've plotted our list of the top wineries in Arizona on a Google Map for your reference.
Plan for a Winery Picnic
Finally, review our picnic-packing tips for a day at the wineries. We include a packing checklist, tips on dressing for the occasion, and food pairing considerations for the different types of wine you might encounter. Cheers!
---
You might also enjoy…
---