Sedona, Arizona, may be an unlikely candidate as one of the most up and coming wine regions in the United States, but as an area regularly compared to some of the most prestigious wine regions in Argentina, it's gaining both national and international attention.
Arizona has three different main wine regions – Verde Valley (approximately 20 minute drive from Sedona), Sonoita, and Willcox, which are roughly an hour drive south and east of Tucson, respectively. Each of these regions are also officially recognized as AVAs (American Viticultural Areas).
Verde Valley (home to many of Sedona's top wineries) is about 100 miles north of Phoenix. The region has an overall desert-like climate, bordered by soaring mountains and national forests – this means dry conditions that help concentrate sugars and flavors in the grapes, and a wide diurnal range (very cool nights and warm days) that aid in preserving acidity.
Sunshine is plentiful, and volcanic soils provide the vines with nutrients and good drainage. The Verde River runs through the region, creating a water supply in an otherwise arid region. Additionally, many of the vineyards are planted at high altitudes, which helps moderate temperatures – elevations often range between 3,800 and 7,800 feet.
Like many wine regions in the United States, grape growing was established in the Sedona area by missionaries, back in the 1700s. However, the region has recently undergone a winemaking renaissance. Today, around 110 wineries exist throughout the entire state, and Sedona remains a region largely consisting of small, boutique operations.
Furthermore, the city of Sedona, AZ is a beautiful artistic community known for the natural splendor surrounding it. Visitors can look forward to an abundance of spas and galleries along with ample outdoor activities, including hiking, kayaking, and birdwatching. Cheers!
To learn more about our winery ranking process, our proprietary CW score, or how we gather and analyze data, please click here.
Note: We do our best to maintain up to date information on all wineries featured. However, we recommend checking directly with a winery before planning a visit. If you find any information below that needs to be updated please let us know.
---
1. Southwest Wine Center
Overview: Not only is this a fully operating winery and tasting room, but it's also an enology school for emerging winemakers. This unique experience (to say the least), allows you to taste wine produced by active students who are making their way into the wine world.
Boasting a vineyard with 12 different grape varieties, numerous wines produced here have won awards in the San Francisco Chronicle Wine Competition and the AZ Republic Grand Wine Competition.
---
2. Bodega Pierce Winery
Overview: This vineyard sits at an average elevation of 4,200 feet. This area is known as the Wilcox Bench, and the rising elevation away from the valley floor provides air drainage from freezing temperatures. The soil is very well-draining, composed mostly of gravel and sandy loam. Let's just say the vines are perfectly content here!
After four generations of agricultural tradition, the Pierce family is still hard at work at making their delicious, well-balanced wines of all sorts. It's a good idea to call before attending a tasting, as the winery can have a private table ready for you and your group upon arrival.
---
3. Arizona Stronghold Vineyards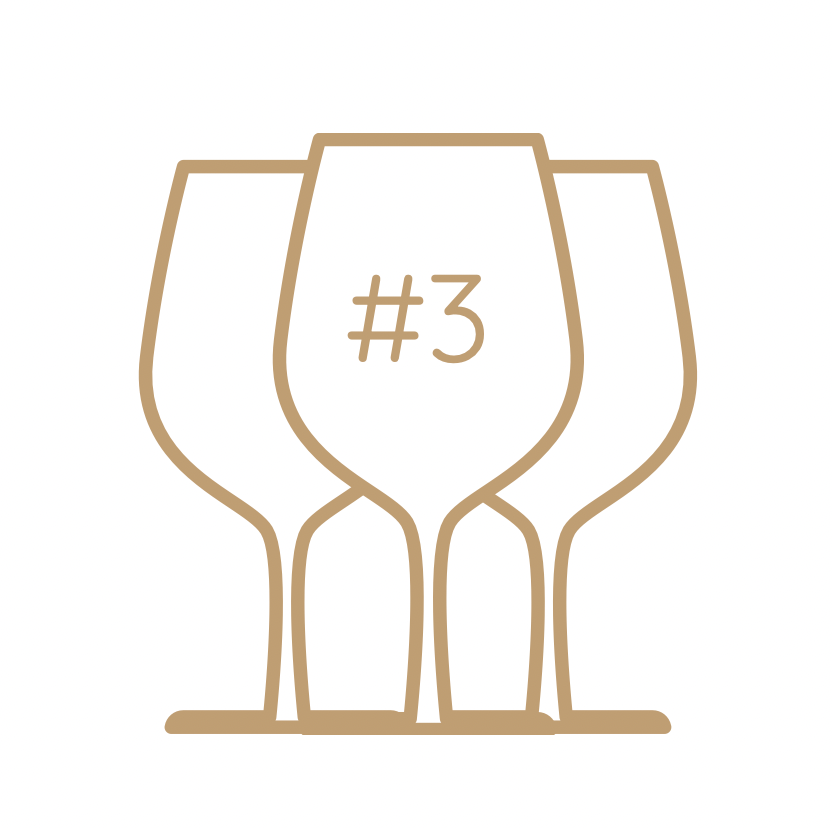 Overview: The approachable, yet defined wines from Arizona Stronghold Vineyards are perfect to taste with friends, while enjoying some tapas and tasty grilled skewers on the relaxing outdoor patio. While the tasting room does not take reservations, they are open 365 days a year.
The winery grows many different grape varieties, and also sources fruit from neighboring vineyards. Arizona Stronghold Vineyards is the largest producer of award-winning wines in the state, so you definitely don't want to miss this one!
---
4. Caduceus Cellars
Overview: Caduceus Cellars is family owned and operated, and offers visitors four different locations to explore. The tasting room in Jerome, AZ is open daily, year-round and also features an espresso bar.
Merkin Vineyards (part of the Caduceus brand) has 110 estate acres from which all wines are produced. Caduceus looks to Italy for much of their inspiration; they produce a variety of remarkable whites, reds, and rosé, along with a unique orange wine from Malvasia.
---
5. Grand Canyon Wine Company
Overview: Grand Canyon Wine Company's (GCWC) tasting room, which is located right on the famous Route 66, has offerings from GCWC as well as other Arizona wineries. Wine is available as a flight or by the glass or bottle.
Additionally, there is an adjacent Italian restaurant that you can order food from, and they have local beers on tap – truly something for everyone! Select GCWC wines are available in cans, making them an ideal add-on to your next camping or kayaking adventure.
Finally, GCWC also offers a cozy AirBnB right behind their tasting room, for those visitors looking for overnight accommodations.
---
6. Chateau Tumbleweed Winery
Overview: Chateau Tumbleweed Winery serves up a variety of wonderful wines along with light snacks. The tasting room is open daily, and reservations are recommended for larger groups and on weekends.
Scenic views of the Verde Valley are abundant from their dog-friendly patio. Visitors can also get a glimpse of the production facility, where Chateau Tumbleweed makes around 4,000 cases of wine annually. We recommend trying their Malvasia Bianca, Cabernet Sauvignon, Syrah, or Montepulciano!
---
7. Winery 101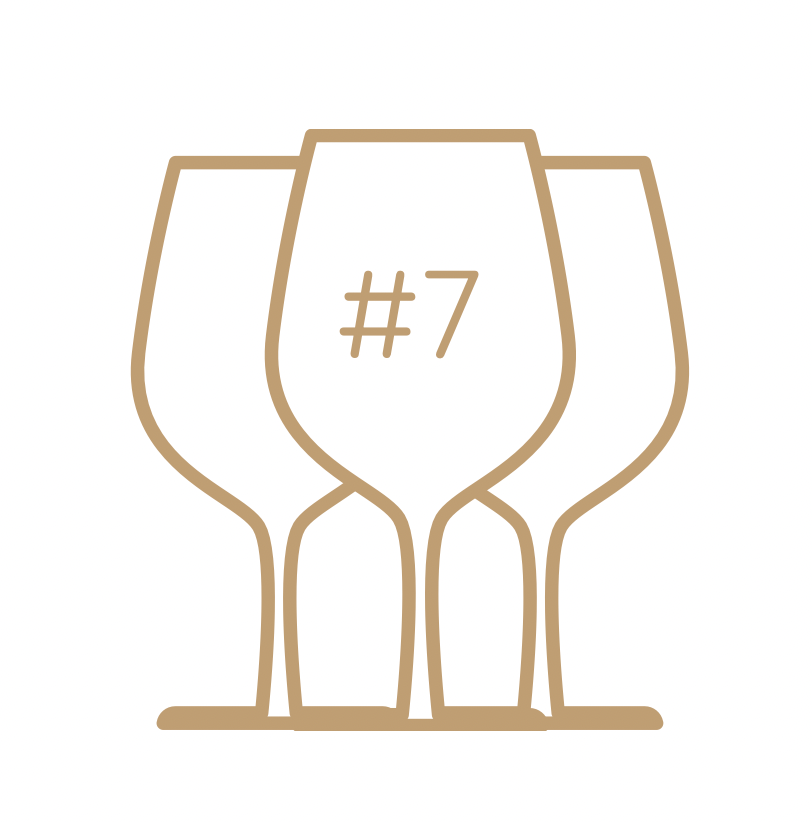 Overview: Visitors to Winery 101 can experience their fantastic wines in a flight or by the glass or bottle. To compliment the wine, charcuterie boards are also available.
The chic and modern Cottonwood tasting room is closed Tuesday and Wednesday, and hours vary throughout the week. Additionally, the winery hosts live music weekly on Saturdays; check the events calendar on their website for more information. Wines here heavily feature varieties from Bordeaux, the Rhone Valley, and Italy.
Winery 101 does have a second location in Peoria to check out, as well.
---
8. D.A. Ranch Estate Vineyards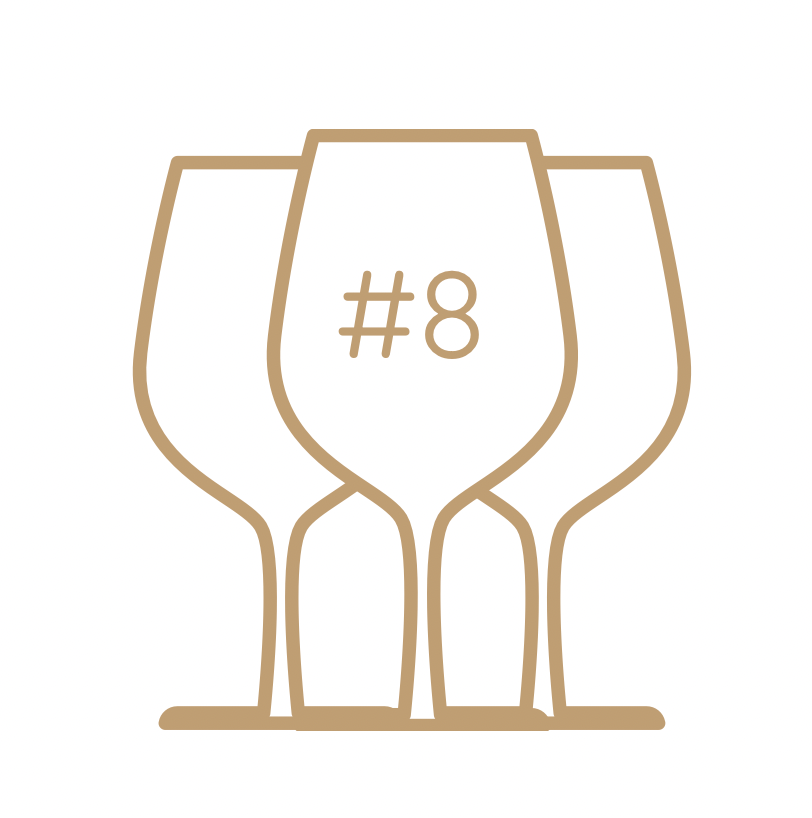 Overview: The beautiful grounds at D.A. Ranch contain seven acres of estate vineyards. Syrah, Cabernet Sauvignon, Petite Sirah, Tannat and Seyval Blanc are planted, and the wines are crafted from 100% estate fruit. The vineyards were planted in 2002 and the first wines were released in 2008. Today, the winery produces around 1,500 cases annually.
Tastings are available, but hours vary, so be sure to check when planning your visit. D.A. Ranch also has facilities available for large events, including weddings.
---
9. Clear Creek Vineyard & Winery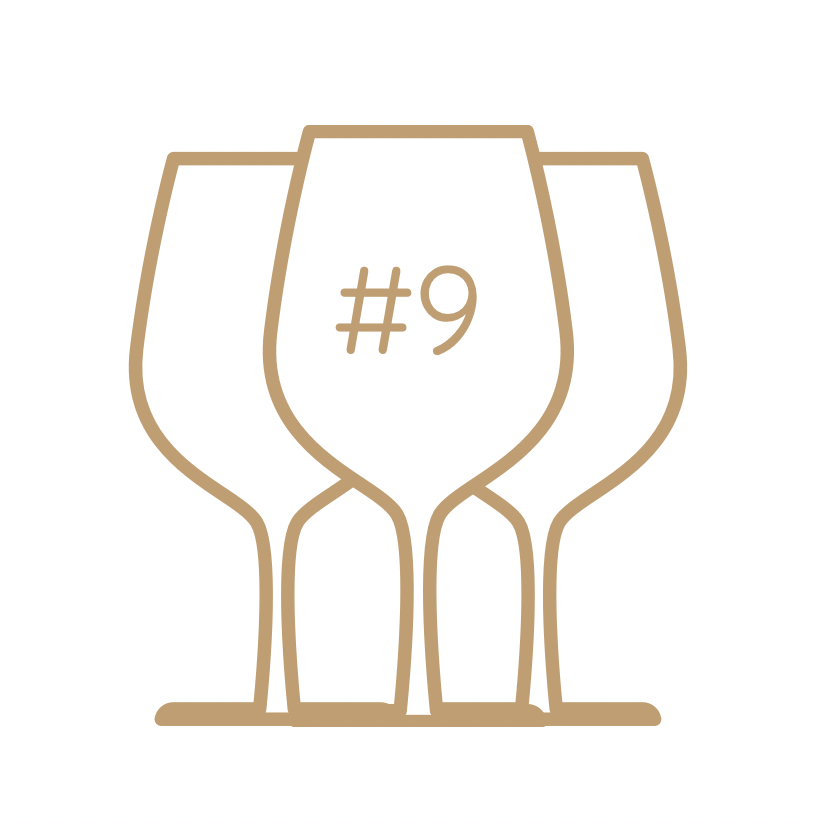 Overview: All of the wines available at Clear Creek Vineyard & Winery are produced on-site from estate grown fruit. Additionally, Clear Creek was the first winery in Arizona to be awarded the Silver Innovator Sustainable Certification for their organic and sustainable growing methods.
Tastings are available Friday through Sunday (bottle sales are available outside of these hours). Reservations are not required, and there is ample outdoor seating available. Delicious cheese boards are available; advance notice is requested for these.
---
10. Oak Creek Vineyards & Winery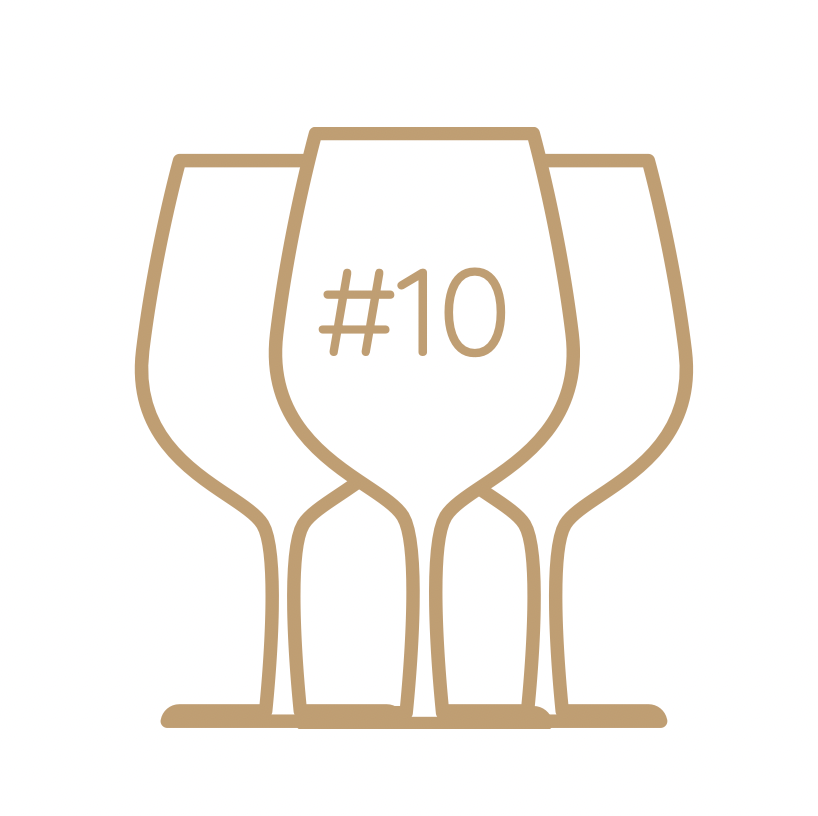 Overview: Oak Creek Vineyards & Winery is kid- and dog-friendly, so you can bring the whole family to enjoy the grounds. The tasting room is open daily. They also regularly host live music and participate in local festivals, so be sure to check out their events calendar.
Wine flights are available, along with wine by the glass or bottle, homemade sangria, and a variety of light bites. Must-try wines include their Sauvignon Blanc, Viognier, Merlot, and Zinfandel.
---
Plan Your Visit to Sedona's Top Wineries
With these remarkable wineries in mind, it's time to start planning your visit. We've partnered with some of the top travel brands to help you secure the best deals available and to make your trip truly unforgettable.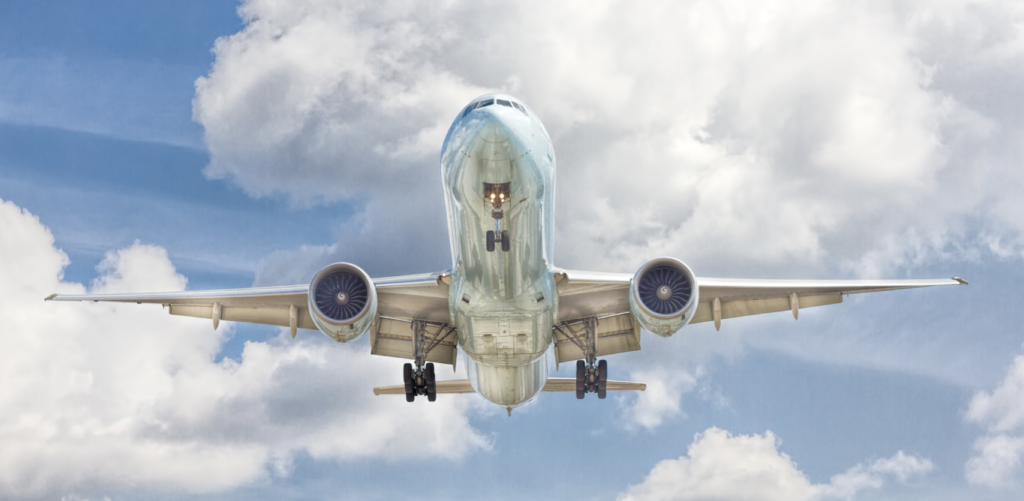 ChoiceWineries.com is reader-supported. When you buy through the links on our site, we may earn an affiliate commission. Visit our disclaimer page for more information.
Unforgettable Experiences
Viator.com (a TripAdvisor company) is our recommended vendor for finding unbelievable local experiences to complement your time visiting wineries.
Guided tours, hot air balloon rides, and scavenger hunts are just a few of the types of excursions you can find to book on Viator. You can also find limousine service to create your own custom wine tour, too!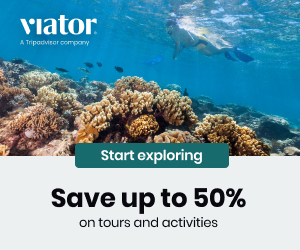 Travel & Accommodations
Expedia.com is our recommended travel vendor for booking flights, hotels, rental cars, and more.
Great deals and discounted packages are just the start. Expedia will allow you to tailor your trip to fit your needs and preferences.
Secure the perfect travel arrangements across their vast network of travel and accommodation providers.
---
You might also enjoy…
---