Also known as the Granite State for its extensive granite formations and quarries, New Hampshire has over 30 fantastic wineries that proudly produce excellent wines.
The wine industry officially began in 1994, when two wineries each produced their first vintages from locally grown grapes. Although the state's wine industry doesn't have a long history, it is rapidly growing, with more commercial wineries opening up with each passing year.
The grapes grown in New Hampshire include French American hybrids, such as Seyval Blanc, Cayuga, and Chancellor, as well as classic French varietals like Riesling and Chardonnay. These grapes handle the cooler climate well, and the rocky hills provide excellent soil drainage, resulting in brilliant, well-structured wines.
Don't forget to indulge in New Hampshire's delicious, local cuisine while you're at it! Lobster, anyone?
To learn more about our winery ranking process, our CW score, or how we gather and analyze data, please click here.
Note: We do our best to maintain up to date information on all wineries featured. However, we recommend checking directly with a winery before planning a visit. If you find any information below that needs to be updated please let us know.
---
1. Black Bear Vineyard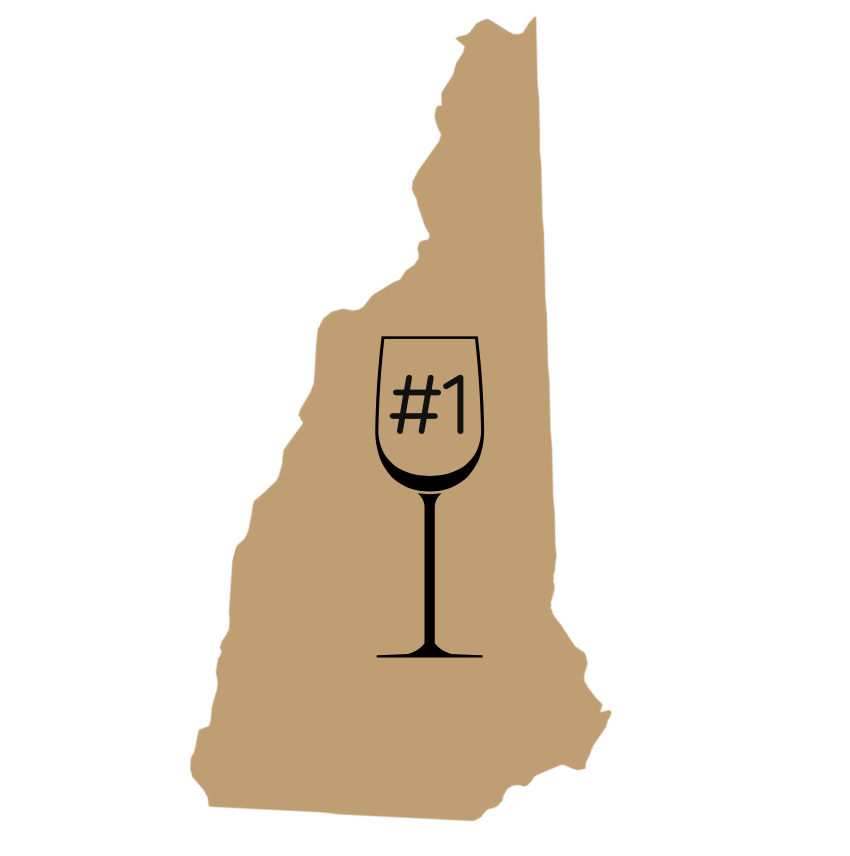 Overview: Spanning 18 acres of lush, green hills, Black Bear Vineyard is one of the largest wineries in the state. The winery grows 7 grape varieties, and has won several awards for their wonderful reds, whites, and blended estate wines.
Reservations are recommended, but not required. Take a secluded tour through the vineyard, relax by one of the outdoor stone fireplaces, and try some wines in the beautifully built tasting room. It'll be hard to leave!
---
2. Haunting Whisper Vineyard & Spirits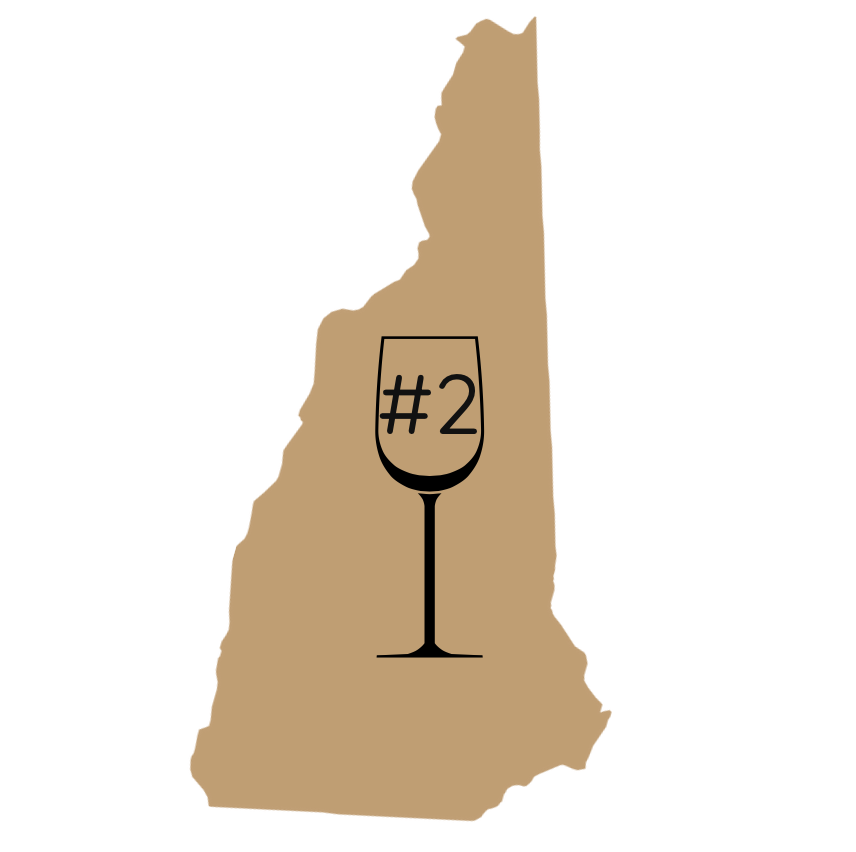 Overview: Located in Danbury, the winery has been hard at work since 2005, officially opening it's doors to the public in 2009. Winemaker Erin Wiswall takes great care to produce world class wines, while showcasing the unique flavors and characteristics of New Hampshire.
Enjoy both lake and mountain views from the 75 acre family owned property any day of the week. Between the excellent wines, sweeping views, and cozy ambience, you'll feel at home away from home.
---
3. Averill House Vineyard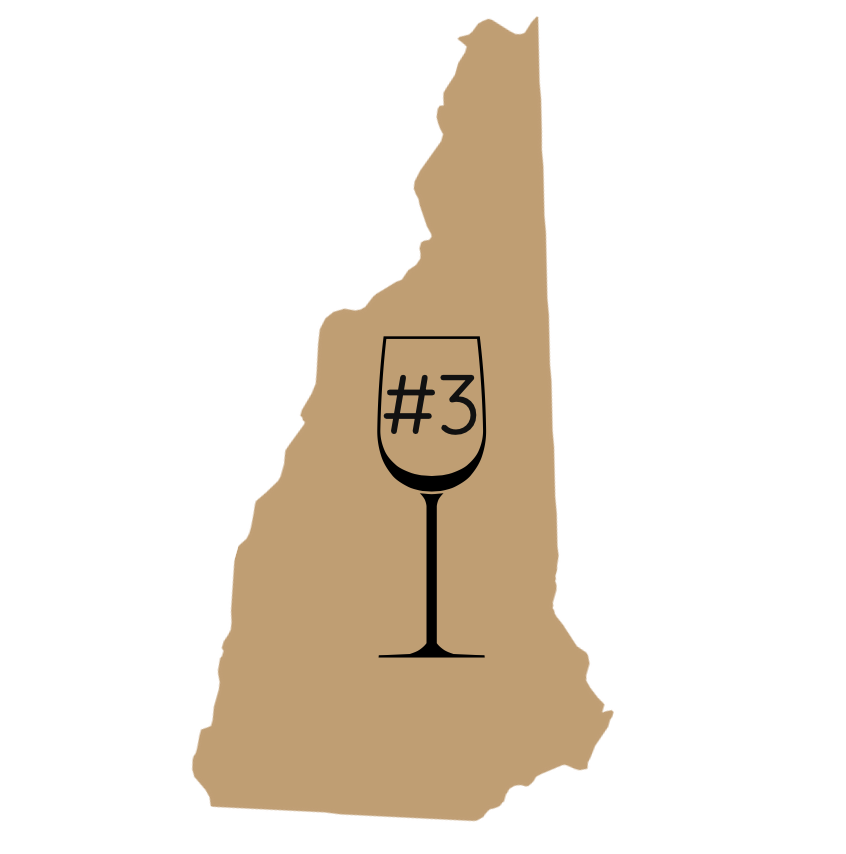 Overview: Nestled in the heart of the Historic Ice District in Brookline, the restored 1830's barn, which houses the winery's tasting room, is full of charm, tradition, and history.
Founded in 2017 by a family that has strong passion for wine, the vineyard has been steadily growing with eleven different grape varieties.
The family prides itself on maintaining an unassuming, friendly, relaxed atmosphere. They strongly believe that wine shouldn't be pretentious, and whether you're a connoisseur or simply just a wine lover, all that matters is that you enjoy yourself (which we guarantee you will).
---
4. Sap House Meadery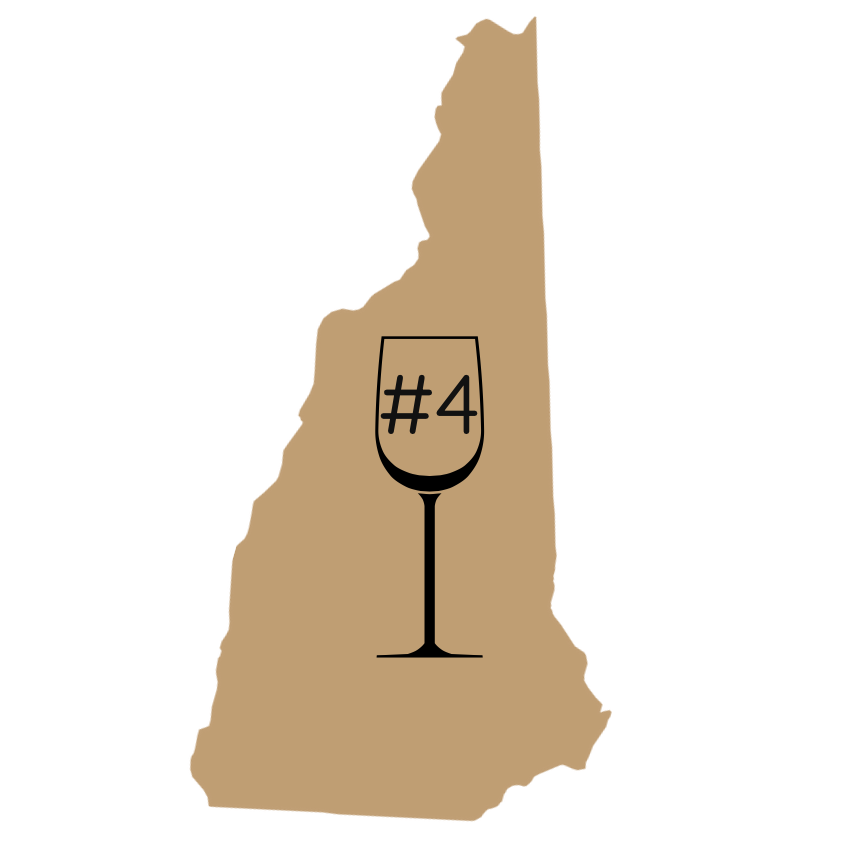 Overview: Offering tours and tastings, Sap House Meadery is dedicated to making highly-rated, mouth coating honey wines with fresh, local ingredients. While the signature meads are always available to taste, the Meadery also offers seasonal and occasional meads, too.
Reservations are not required, except for the unique "Hive to Bottle" tour that is available on Saturdays. Enjoy a bite to eat at their pub, offering scrumptious pizzas, burgers, and appetizers.
---
5. Crazy Cat Winery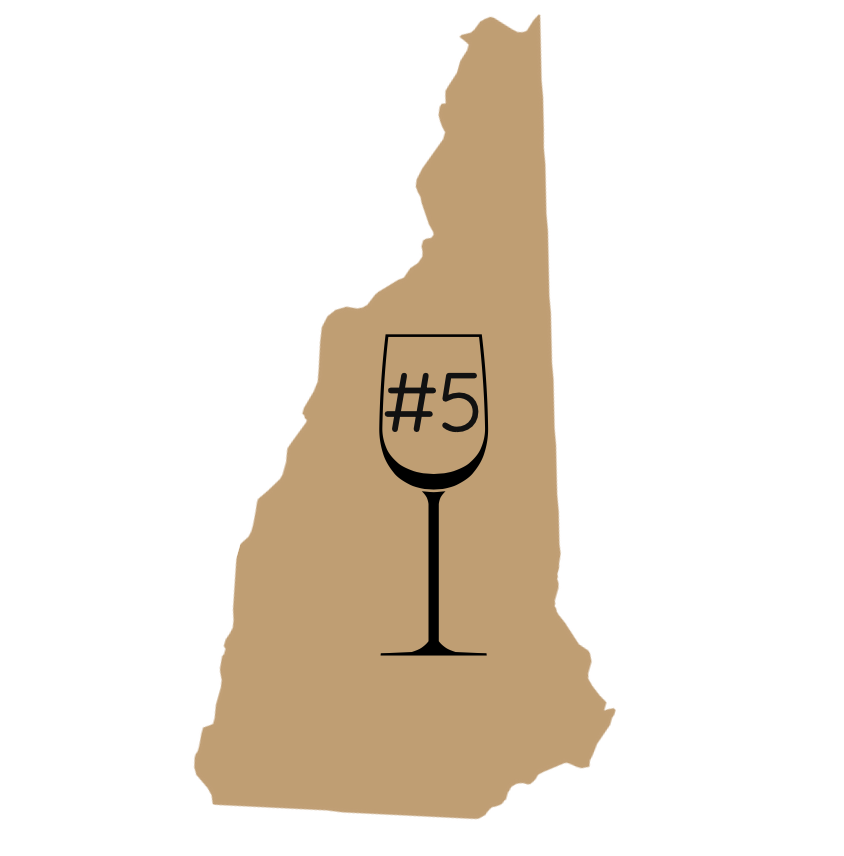 Overview: This small, boutique winery is located in the heart of Bristol, just minutes from Newfound Lake. Open Thursday through Sunday, taste a wide range of wines that are made from locally sourced fruits, as well as a variety of grapes that are sourced from around the world. For the colder months, mulled wine is also available (and absolutely delicious, might we say).
Thanks to a kitty named Jinx, this charming little winery and café was voted best winery in the state by viewers of WMUR.
---
6. Zorvino Vineyards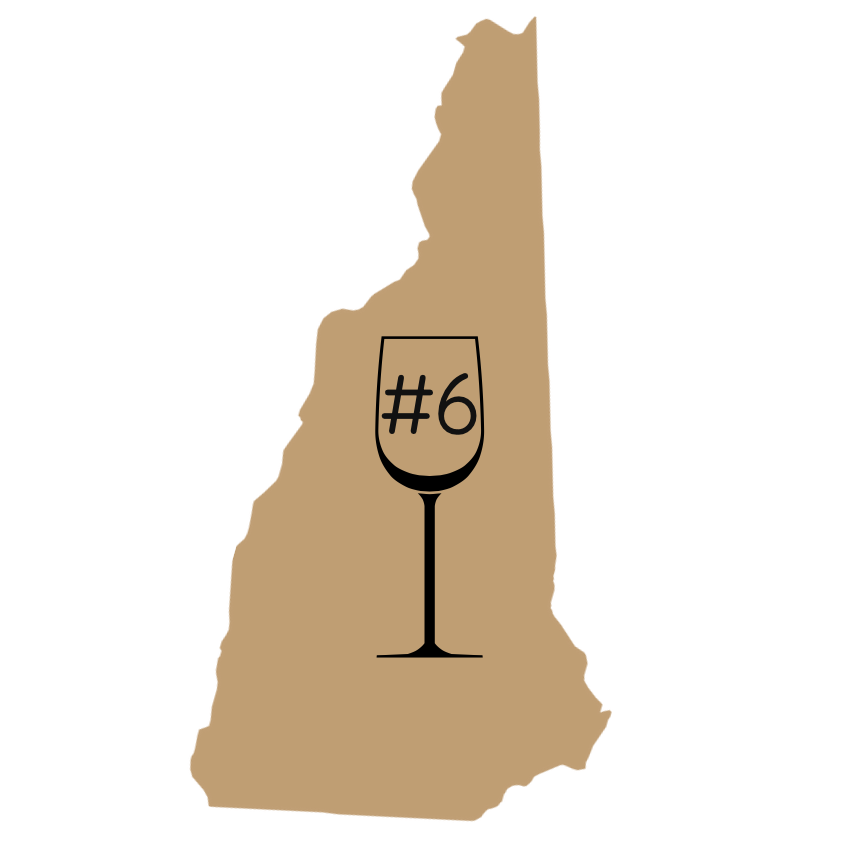 Overview: Originally beginning as a hobby, this family owned and operated winery opened it's doors in 2004. Making everything from sparkling, red, and white, to rose and fruit wines, there is something here for everyone to enjoy.
The picturesque property is a pure delight, with vine lined archways, a Koi fish pond, fire pits, and Bocce Ball courts. The furniture is hand made from wood collected around the property, adding a beautiful rustic elegance to every tasting.
---
7. Flag Hill Distillery & Winery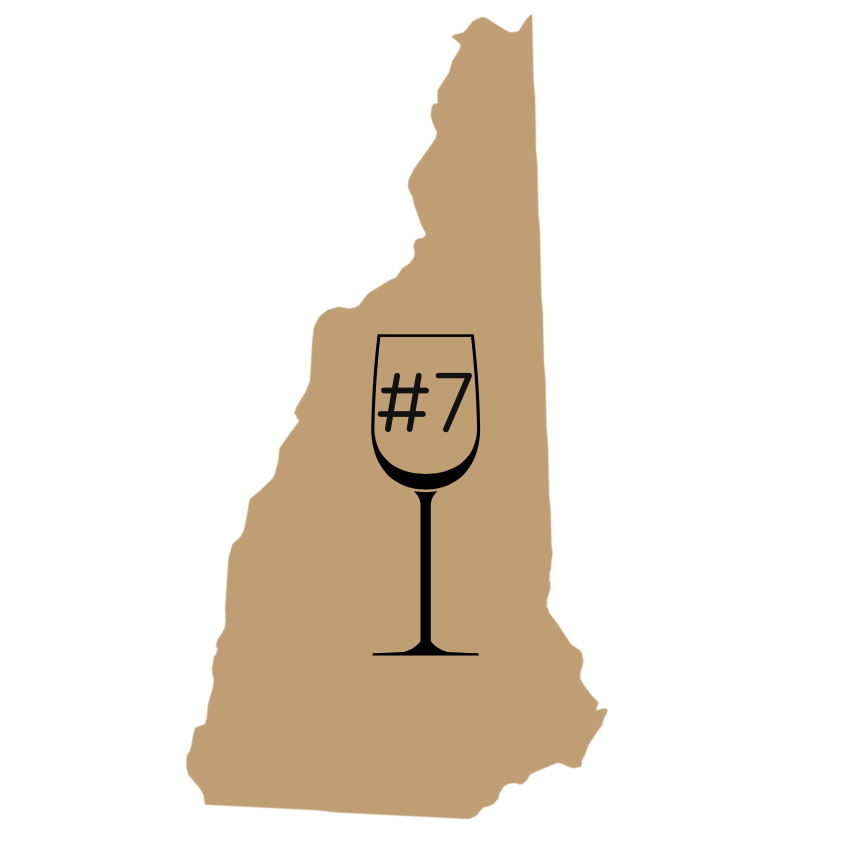 Overview: Creating an excellent range of wines, Flag Hill Winery believes that good wines are made in the cellar, and great wines are made in the vineyard. Their award winning wines are handcrafted with care from the moment the grapes are picked, to the moment the wine is bottled.
Taste these fantastic wines in their tasting room, housed in the original 17th century post and beam barn, originally built for housing cattle. Stop by any day, as the winery is proudly open 7 days a week from 11am to 5pm.
---
8. Poocham Hill Winery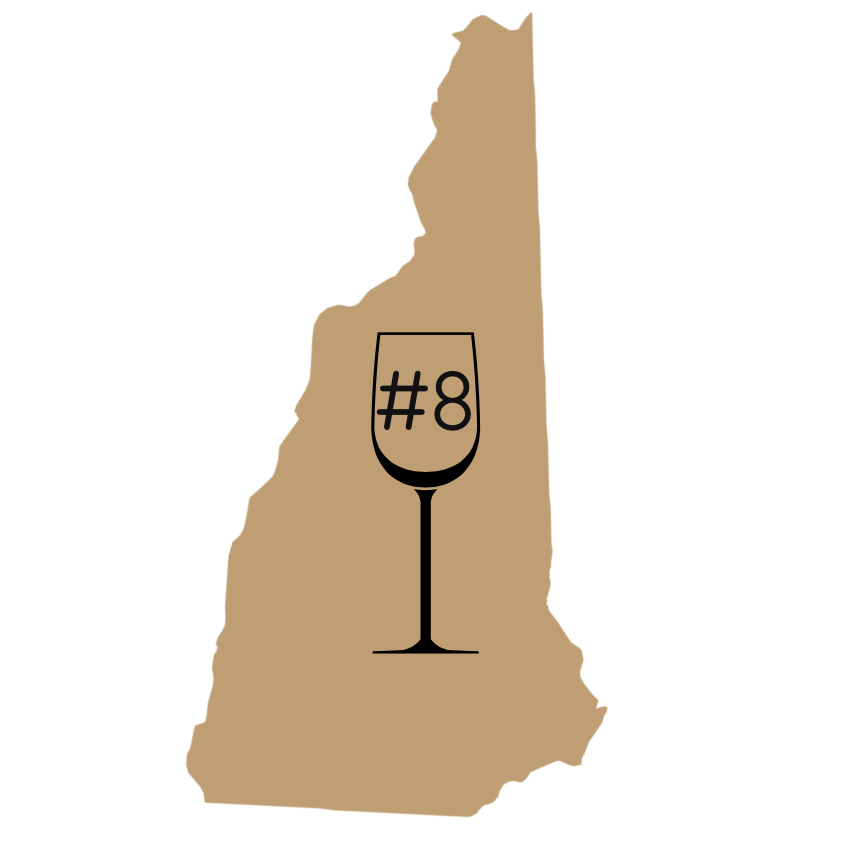 Overview: Growing 9 different grape varieties, this winery is proud to produce handcrafted wines from their own vineyard. The exquisitely rustic antique barn that was built in the 1800s now houses the winery.
Started in 1998 with 30 vines, Poocham Hill now grows 1,200 vines on three acres of rolling, green hills. Each vine is carefully attended to, and only the best grapes make their exceptional wines. Feel right at home in the cozy tasting room, or sipping your worries away in the outdoor wine garden.
---
9. Fulchino Vineyard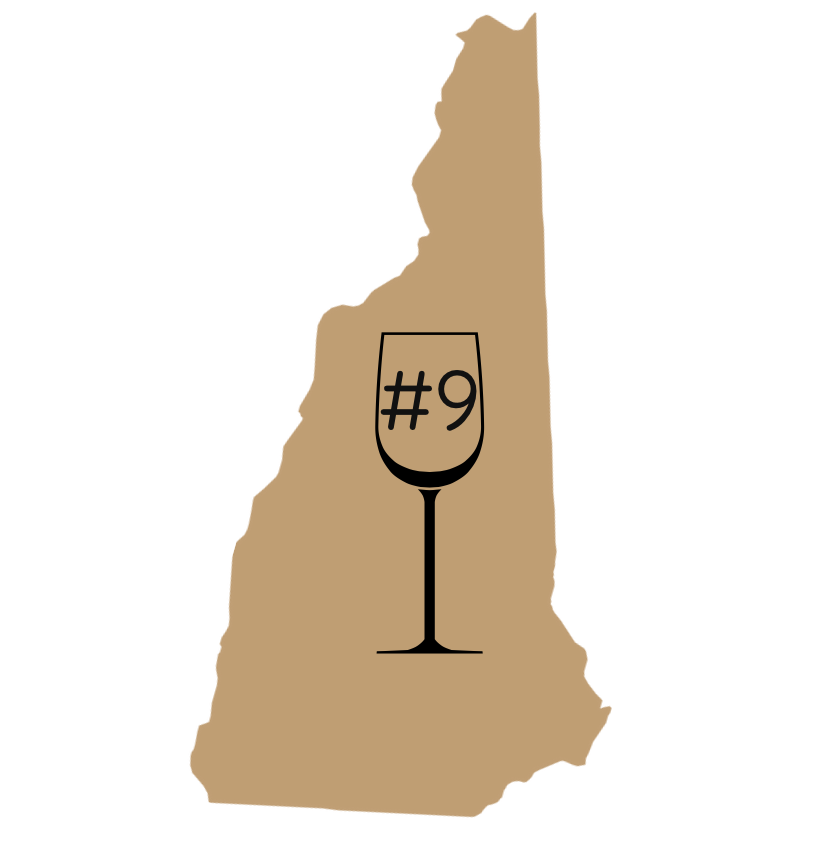 Overview: Nestled at the bottom of Pine Hill's little valley is Fulchino Vineyard. Reminiscent of the beautiful Italian countryside, the gorgeous estate is open to visitors all year round.
Enjoy the outdoor patio with sweeping vineyard views, or relax in the classically decorated tasting room. The winery also offers light snacks for your wine tasting experience, including cheese, meats, and chocolates. Fulchino Vineyard is the true epitome of 'La Dolce Vita'.
---
10. Sweet Baby Vineyard
Overview: Built from scratch, one bottle at a time, Sweet Baby Vineyard was founded in 2008 after a winemaking hobby turned into a serious love. Taste the award winning wines on Thursdays through Sundays, and have a lovely cheese plate as well!
During the warmer months, the winery makes delicious wine slushees that are a sure fire way to beat the heat. The breathtaking estate has plenty of lawn space to spread out a picnic, get some sun, and have a marvelous time.
---
Plan Your Visit to New Hampshire's Top Wineries
With these remarkable wineries in mind, it's time to start planning your visit. We've partnered with some of the top travel brands to help you secure the best deals available and to make your trip truly unforgettable.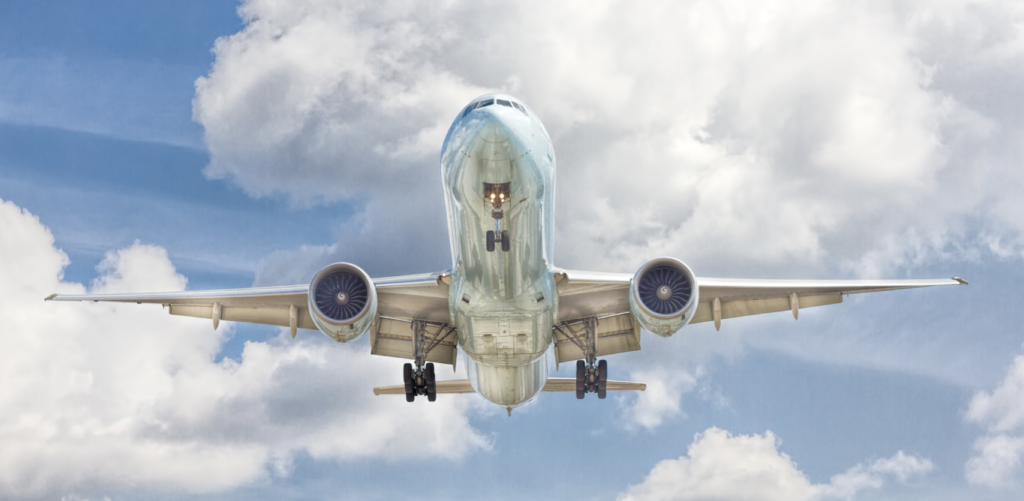 ChoiceWineries.com is reader-supported. When you buy through the links on our site, we may earn an affiliate commission. Visit our disclaimer page for more information.
Unforgettable Experiences
Viator.com (a TripAdvisor company) is our recommended vendor for finding unbelievable local experiences to complement your time visiting wineries.
Guided tours, hot air balloon rides, and scavenger hunts are just a few of the types of excursions you can find to book on Viator.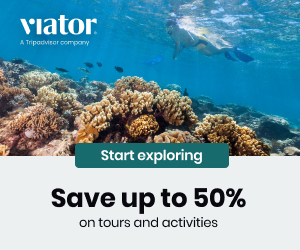 Travel & Accommodations
Expedia.com is our recommended travel vendor for booking flights, hotels, rental cars, and more.
Great deals and discounted packages are just the start. Expedia will allow you to tailor your trip to fit your needs and preferences.
Whether you're looking to book a first class flight, to stay at a 5 star hotel, or to book a quaint bed and breakfast, Expedia can help to secure your perfect travel arrangements across their vast network of travel and accommodation providers.
---
You might also enjoy…
---