The state of Massachusetts has come a long way in the world of wine. With a busy industry of 50+ wineries (and growing), an amazing scene of delicious restaurants, and locally grown popular grape varieties such as Chardonnay, Pinot Noir, Riesling, and Gewurtztraminer, this state is a rising star when it comes to gastronomy.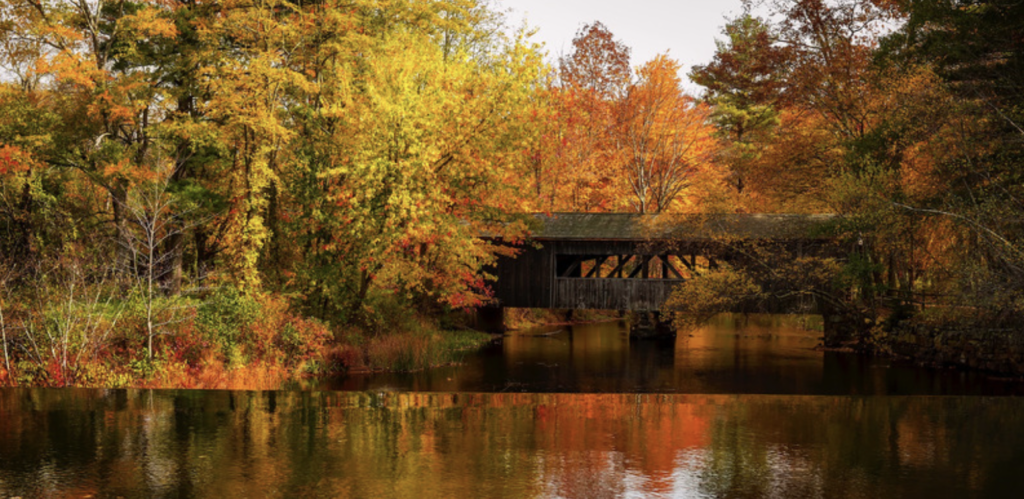 In the Massachusetts Bay Colony, wine was made from native grapes in the first summer of settlement in 1630. Rumor has it that the state's wine even graced the table of the first Thanksgiving at Plymoth Plantation in 1621!
While grape growing and winemaking is nothing new here, wineries use of more technological, advanced practices is one of the keys to the state's rapidly growing success. Capturing the essence of true Massachusetts while producing well-structured, harmonious wines is no small task…but someone has to do it. Here are the wineries doing it the best…
To learn more about our winery ranking process, our CW score, or how we gather and analyze data, please click here.
Note: We do our best to maintain up to date information on all wineries featured. However, we recommend checking directly with a winery before planning a visit. If you find any information below that needs to be updated please let us know.
---
1. 1634 Meadery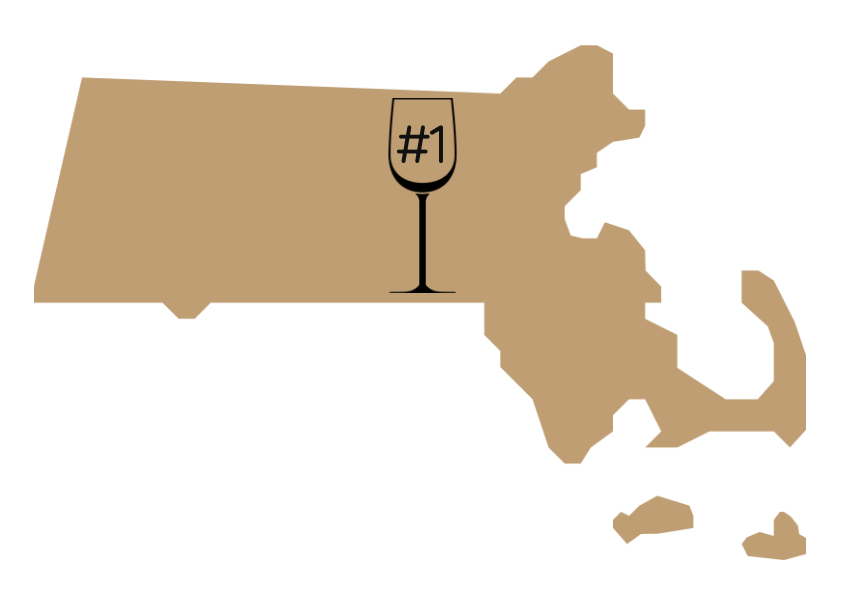 Overview: Using all locally grown ingredients, 1634 Meadery is a small, boutique winery located in picturesque Ipswich. Making over 20 different meads, you can find just what you're looking for, whether that be sweet, dry, fruit-filled, or spicy.
Stop by Thursday through Sunday and taste the small batch, high quality honey wines that this Meadery has to offer. It'll be hard not to walk away with a bottle, two, or three.
---
2. Plymouth Bay Winery
Overview: Whether you're just dropping in for a casual tasting, or prefer to reserve ahead of time, Plymouth Bay Winery is an easy going, beautiful little gem right on Cape Cod Bay and just down the street from historic Plymouth Rock.
Not only do they produce incredible wines, but wine jellies, wine cooking sauces, oils, honey, and much more! Tastings are offered daily by very friendly, knowledgeable staff that are prepared to answer any questions (or just have a friendly chat).
---
3. Balderdash Cellars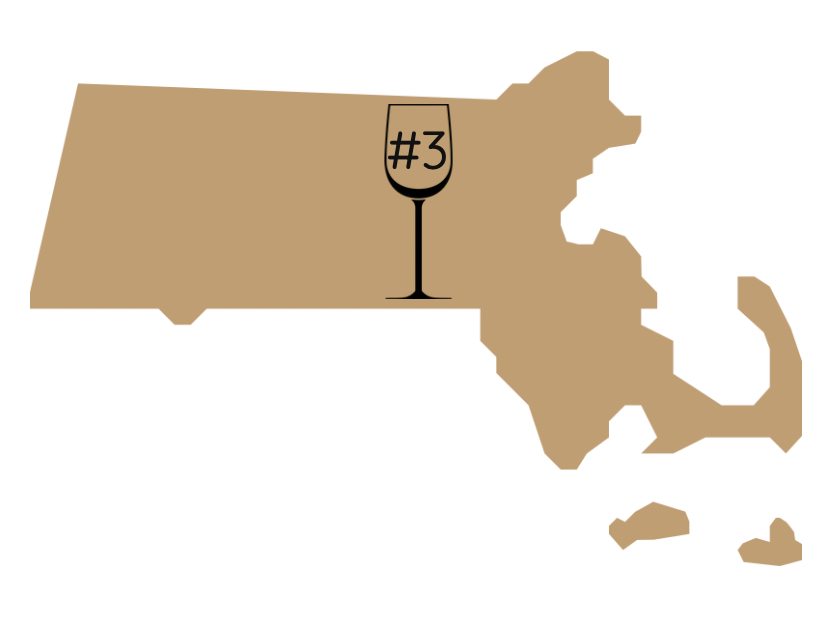 Overview: Founded in 2011, Balderdash Cellars is a boutique winery that focuses on making premium wines from California grown grapes.
The winery occasionally sells food such as cheese and charcuterie, but always welcomes picnickers. They're also dog friendly, so bring along your pooch as you sip your way through the stunning selection of wines that they have to offer.
---
4. Boston Winery
Overview: This Italian inspired winery is located in a gorgeous, historic building and offers wine tastings, winery tours, and make-your-own-wine sessions.
Boston winery was founded in 2006 by Raffaele Bruno, who is originally from Abruzzi, Italy. Three generations of the Bruno family help to keep the winery thriving and delivering delicious, mouth watering wines. Whether you're interested in taking the tour or tasting the wines, you will feel like a part of the family with the warm hospitality and charming characters you encounter here.
---
5. Agronomy Farm Vineyard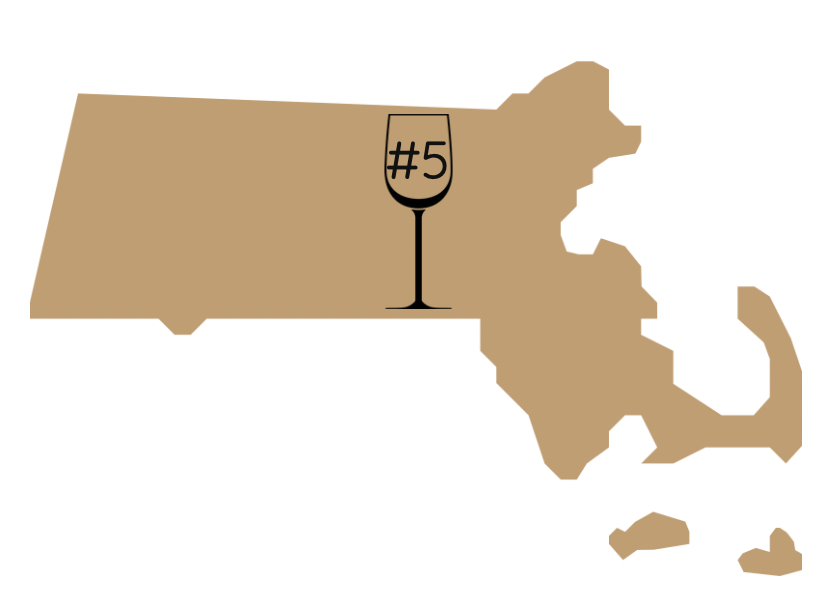 Overview: Started as an idea on their honeymoon in Tahiti, Corey and Marissa O'Connor made their dream come to life when they purchased this 1.85 acre property in 2013. The vines were planted in 2014, with half of the vines a red varietal (Marquette) and the other half a white varietal (Cayuga).
Open Friday-Sunday seasonally (for furry friends too), they offer a unique tasting experience, gorgeous views, and plenty of fresh air. Besides being a full-time winery, Agronomy also produces high-quality maple syrup.
---
6. Home Fruit Wine
Overview: Made from ripe, succulent fruits and plump, juicy berries, these wines will rock your tastebuds with concentrated flavors and nicely defined textures.
Offering both tastings and tours, you'll be pleased to find all of the fruit is locally grown in the owner's small orchard. Kiwi, Pear and Blackberry, and Concord grape are just a few of the wines that are offered to taste. With over 30 fruit wines to choose from, the only hard part will be choosing which ones to taste first.
---
7. La Cantina Winery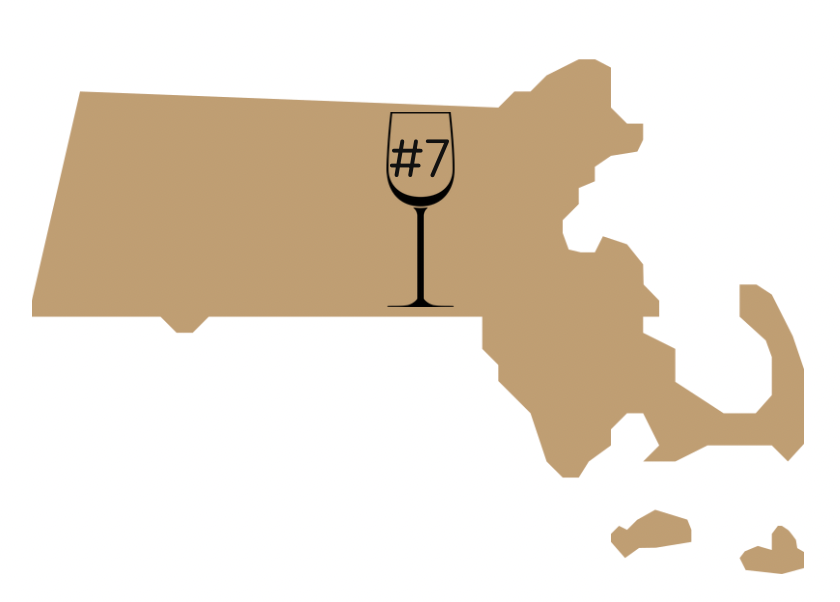 Overview: Based off of true love and passion for traditional Italian winemaking, La Cantina opened its doors in 2015. Enjoy the large, grassy picnic area with high-top tables made from barrels, big shady umbrellas, and great wines…of course!
With no reservation required, choose 5 of their many wines offered for a tasting flight, and keep the glass! While you're at it, nibble on some delicious local cheeses also offered on their tasting menu.
---
8. Glendale Ridge Vineyard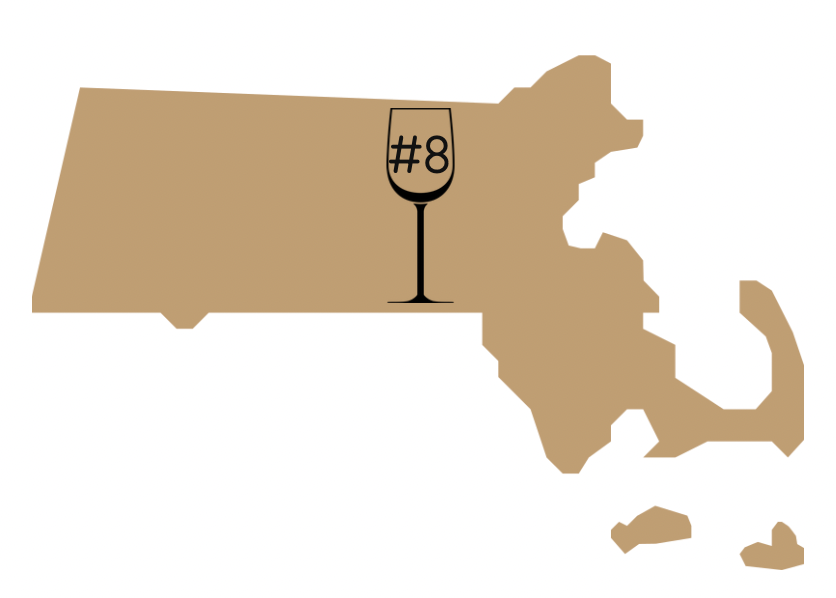 Overview: Nestled in the breathtaking area of Western Massachusetts, close to Berkshires, is Glendale Ridge. Originating as a farm built in the 1860s, this 5-acre property was transformed into a vineyard, with the first grapevines planted in 2010.
There are ample outdoor porches and decks to sit back and relax on, with heaters for the chillier months. Choose a flight of 3, a glass, or a bottle to indulge in while taking in the scenic beauty. Pop in Thursday through Sunday, and bring a picnic if desired!
---
9. Debevino Winery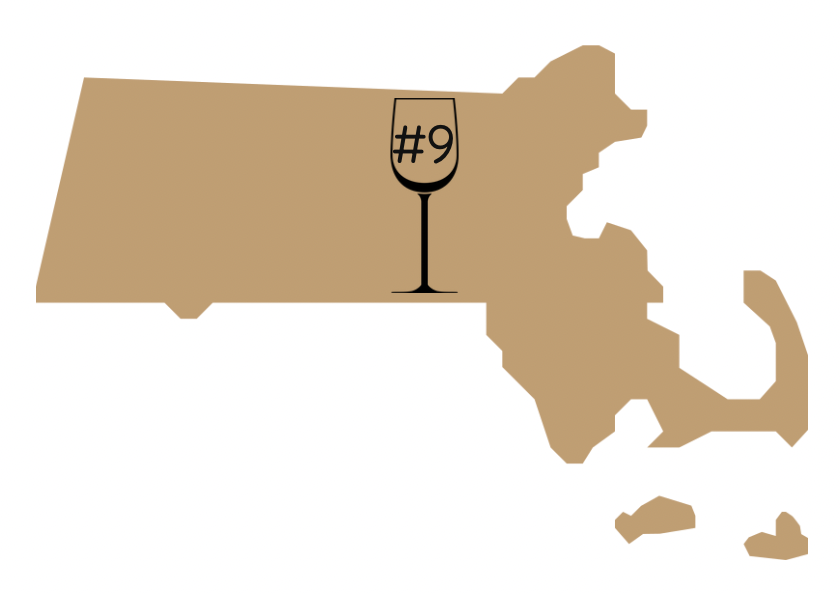 Overview: Featuring hand-crafted, natural wines made from sustainably grown grapes, this family-owned winery offers true Italian hospitality and award-winning wines. We highly suggest tasting the Sangiovese, New Red Varietal. It's silky, elegant body and distinctive notes of red fruits such as strawberries and plums will dance on your palate.
Additionally, the winery offers snacks, wine slushees, and mulled wine to enjoy at their outdoor picnic tables or in the sheltered production room.
---
10. Queen Bee Vineyard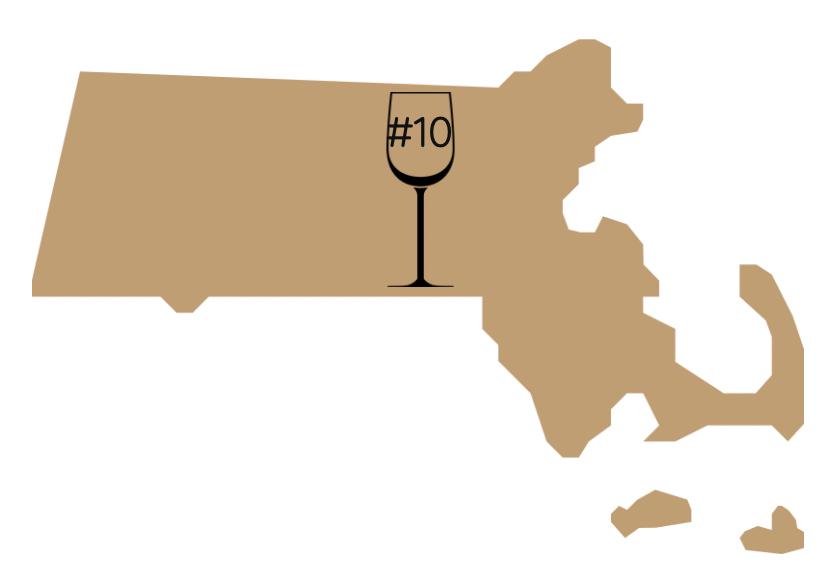 Overview: This boutique winery situated in the rocky hills of Monson, Massachusetts offers a remarkable selection of reds and whites in their cozy tasting room.
Offerings commonly include Frontenac, Chambourcin, La Crosse, and Traminette. Wines are hand-crafted right on the premises, which offers a lovely outdoor space, too. The tasting room is open Saturdays and Sundays. However, they will accommodate private tastings outside normal business hours, by appointment.
---
Plan Your Wine Tasting in Massachusetts
With these remarkable wineries in mind, it's time to plan your perfect outing to the top wineries and tasting rooms across Massachusetts. And if you're planning on multiple stops to sample vino, we strongly recommend booking a designated driver (via a guided wine tour or limousine service).
ChoiceWineries.com is reader-supported. When you buy through the links on our site, we may earn an affiliate commission. Visit our disclaimer page for more information.
Massachusetts Wine Tours, Limousine Service & More
Guided wine tours will often take the burden of planning off of your shoulders (securing tasting room reservations, travel between stops, etc).
Click here to check out wine tour, limousine, and chauffeur options in Massachusetts.
Furthermore, Viator.com (a TripAdvisor company) is our recommended provider for finding unbelievable local experiences (like hot air balloon rides & scavenger hunts) to complement your time visiting wineries.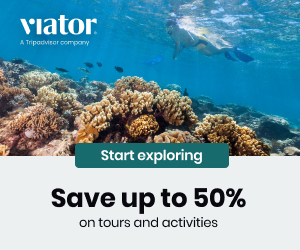 Travel & Accommodations
For long-distance travel and extended stays, we recommend using Expedia.com to book flights, hotels, rental cars, and more.
Great deals and discounted packages are just the start. Expedia will allow you to tailor your trip to fit your needs and preferences.
Thanks to their vast network of travel and accommodation providers, Expedia can help you secure a first class flight, a 5 star hotel, or a quaint bed and breakfast.
Massachusetts Wineries Map
To further assist with planning, we've plotted our list of the top wineries in Massachusetts on a map for your reference.
Plan for a Winery Picnic
Finally, review our picnic-packing tips for a day at the wineries. We include a packing checklist, tips on dressing for the occasion, and food pairing considerations for the different types of wine you might encounter. Cheers!
---
You might also enjoy…
---