From the fresh, Atlantic air to the rolling fields and meadows, Delaware is a state of true American beauty. After all, Delaware is nicknamed, "The First State" because it was the first state to ratify the U.S. Constitution. Now that the fun little history fact is out of the way…let's talk wine.
Being the second smallest state (1,982 square miles), one would think that wineries are not very common here. While it's no California of course, there are a handful of gorgeous little wineries and meaderies that are a must-try. In the cooler climate, what's a better way than to warm up than with a freshly-made adult beverage?
To learn more about our winery ranking process, our CW score, or how we gather and analyze data, please click here.
Note: We do our best to maintain up to date information on all wineries featured. However, we recommend checking directly with a winery before planning a visit. If you find any information below that needs to be updated please let us know.
---
1. The Brimming Horn Meadery
Overview: This popular little spot is the ultimate destination for mead lovers. This award-winning meadery usually has at least 12 meads to sample on tap (and they are fabulous to say the least).
It all started with a long-lived dream for Jon Talkington, founder of Brimming Horn Meadery. After collaborating with his business partner, Robert Walker Jr, the two men took all of their 20+ years of experience in the brewing industry and opened Brimming Horn. The amazing hospitality, excellent meads, and laidback ambience will leave you feeling absolutely enchanted.
---
2. Liquid Alchemy Beverages
Overview: Opening its doors in 2016, Liquid Alchemy produces some of the finest meads and ciders around, winning multiple prestigious competitions. The quirky, relaxed environment will instantly make you feel like you're right at home.
The owners, Jeff and Terri, have been on a 5 year journey filled with laughter, tears, and lots of hard work to open their amazing little gem. We highly recommend trying the 'Pucker-Up-Baby' mead, having beautiful characters of Hibiscus and vanilla beans.
---
3. Salted Vines Vineyard & Winery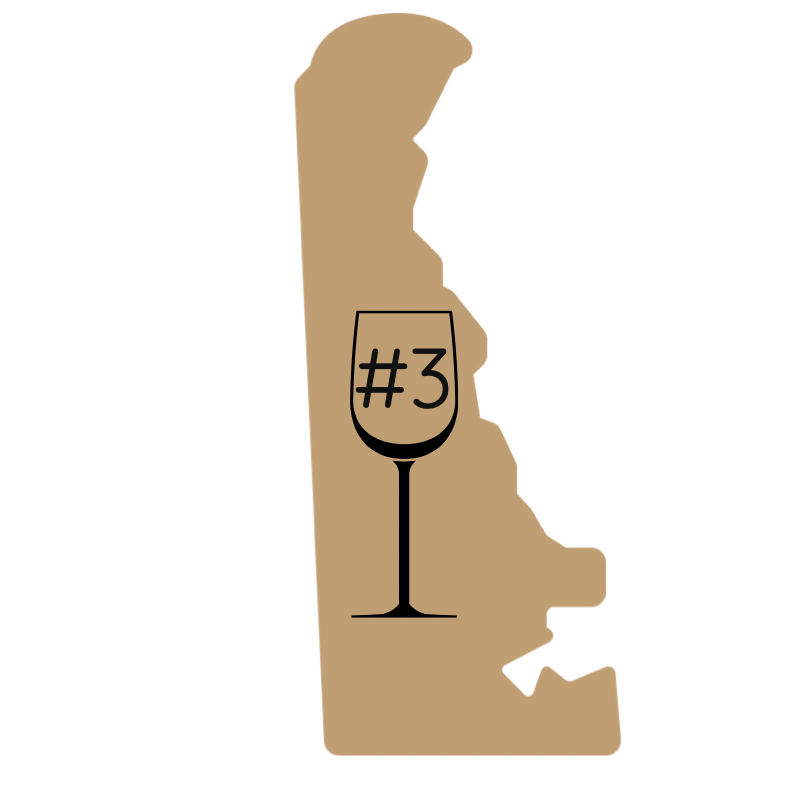 Overview: Located in Frankford, Salted Vines was built (and planted) from the ground up by proud owners Adrian and Jessica. This 26-acre winery grows 4 grape varieties; Malbec, Vermentino, Merlot, and Cabernet Sauvignon.
The tasting room is warm and inviting, with a stone fireplace, hand-poured concrete countertops, and a cozy chandelier. Wine tastings are available 7 days a week, but we recommend to go on a Saturday or Sunday, to enjoy the "Salted Vino Experience", which includes a delicious cheese and charcuterie box.
---
4. Nassau Valley Vineyards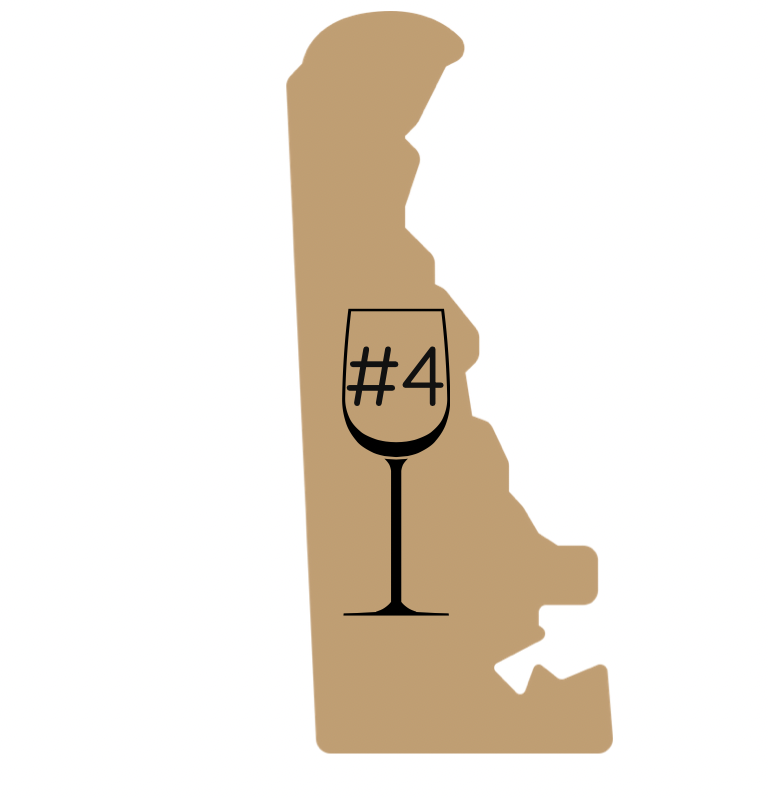 Overview: Being the first and only award-winning winery in the state, Nassau Valley Vineyards produces well-structured, wonderfully balanced wines. The winery is located just a few miles from Delaware's busy beach resorts, although you will feel worlds away.
Making all kinds of styles of red, white, and rose wines, there is definitely something for everyone to taste. Sit back, relax, and sip your worries away with these exquisite wines anytime, because the tasting room is open all year long. We know, almost too good to be true!
---
5. Pizzadili Vineyard & Winery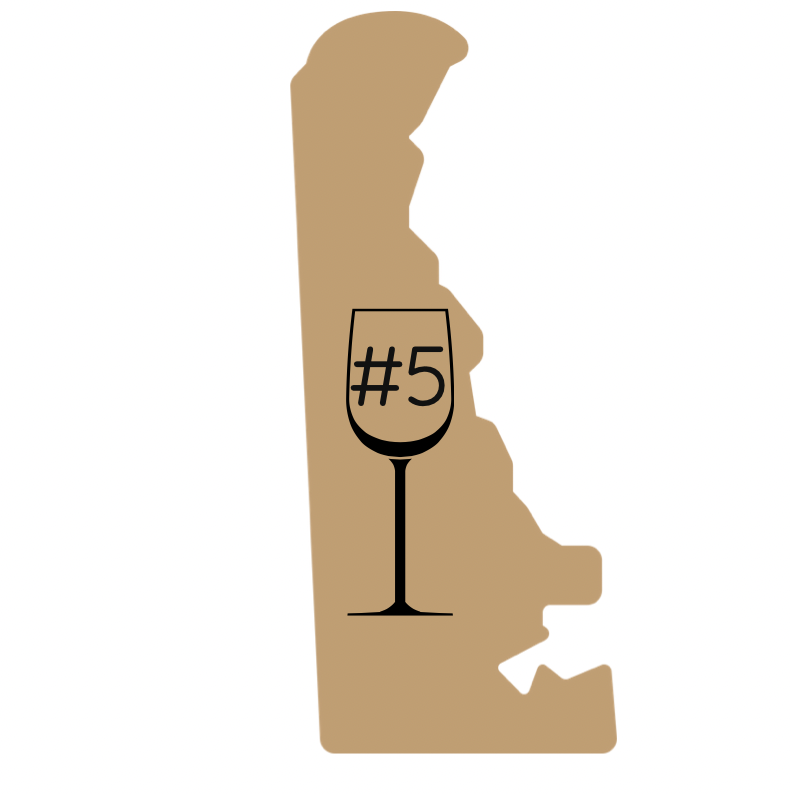 Overview: Owned by two brothers, Pete and Tony, Pizzadili became a reality in 1993 when the first grapes were planted. Providing over 12 different grape varieties, Pizzadili Vineyard prides itself in growing all grapes on property. Offering many different tastings, from a classic 5-flight, to tastings with cheese and fruit, you will surely be delighted to have stopped into this prize of a winery.
We recommend trying the "Brother's Table Wine", a dry red wine that is favored by Pete and Tony themselves!
---
Plan Your Visit to Delaware's Top Wineries
With these remarkable wineries in mind, it's time to start planning your visit. We've partnered with some of the top travel brands to help you secure the best deals available and to make your trip truly unforgettable.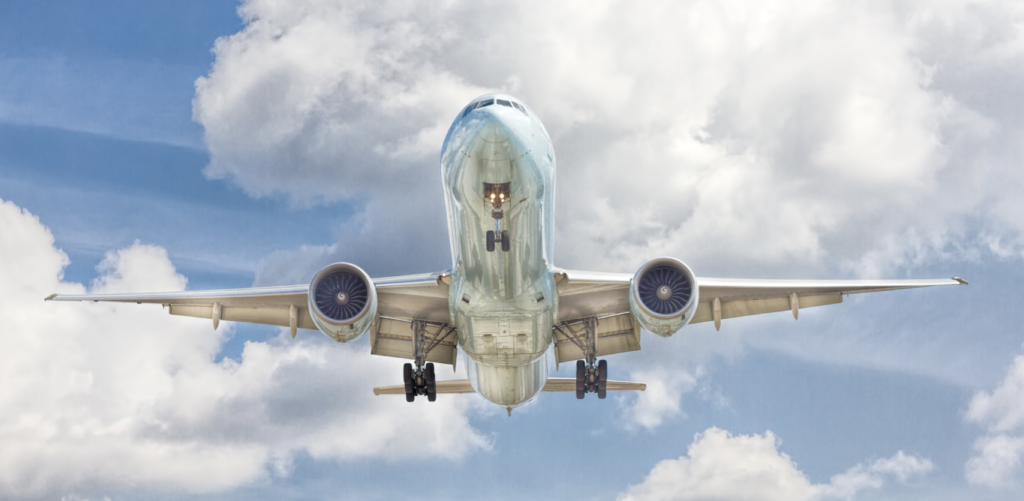 ChoiceWineries.com is reader-supported. When you buy through the links on our site, we may earn an affiliate commission. Visit our disclaimer page for more information.
Unforgettable Experiences
Viator.com (a TripAdvisor company) is our recommended vendor for finding unbelievable local experiences to complement your time visiting wineries.
Guided tours, hot air balloon rides, and scavenger hunts are just a few of the types of excursions you can find to book on Viator.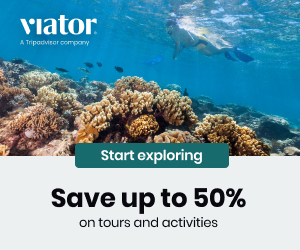 Travel & Accommodations
Expedia.com is our recommended travel vendor for booking flights, hotels, rental cars, and more.
Great deals and discounted packages are just the start. Expedia will allow you to tailor your trip to fit your needs and preferences.
Whether you're looking to book a first class flight, to stay at a 5 star hotel, or to book a quaint bed and breakfast, Expedia can help to secure your perfect travel arrangements across their vast network of travel and accommodation providers.
---
You might also enjoy…
---