Whether you call it sweet home Alabama, or you're just visiting this lovely state, the wine scene here is growing and gaining interest from many in the wine world…for good reason.
The wines of Alabama are predominantly made from Muscadine, the state's only native grape. Other commonly produced wines here include Cabernets, Chardonnay, Merlot, and hybrid grapes such as Chambourcin. The wines in Alabama don't just stop at grapes, though. Stone fruits such as peaches and berries are often used to make excellent wines as well.
The center of viticulture takes place just North of Birmingham on more elevated-land. This cooler climate helps the vines beat the heat and humidity found in more Southern parts of state. Come along the Alabama Wine Trail with us as we share the top 10 wineries in the state…
To learn more about our winery ranking process, our CW score, or how we gather and analyze data, please click here.
Note: We do our best to maintain up to date information on all wineries featured. However, we recommend checking directly with a winery before planning a visit. If you find any information below that needs to be updated please let us know.
---
1. Lake Point Vineyard and Winery
Overview: Open on weekends for tastings from noon to 6pm, this beautiful winery and fruit farm is just the place to unwind with a glass (or two) of sheer delight. There's a good chance you'll meet the owners, Rita and Daniel Lewis, as they do all of the growing, winemaking, bottling, labeling, and tastings themselves.
Indulge in over 15 different fruit wines. Just don't forget to taste their award winning pear and honey wines as well!
---
2. High Country Cellars
Overview: Located in the shadow of Mount Cheaha an hour from Birmingham and Atlanta, this winery is known for making custom wines that can't be found anywhere else! The team at High Country Cellars strives to be the premier wine producer of East Alabama with a very wide range of fruit wines.
Here, it's easy to find something for everyone to enjoy, whether that's sweet, smoky, or fruity…the list goes on and on! Open everyday except Sunday, be sure to come with an open palate, especially when tasting their unique Charred Peach or Jalepeno Pepper wines.
---
3. Wills Creek Winery
Overview: Nestled in the Appalachian foothills of Big Wills Valley, this serene winery is a must. The views of the vineyards, mountains, and the natural spring-fed pond are a perfect pairing to the wonderful Muscadine, Vinifera, and fruit wines produced here.
The winery holds a winemaking class every first Saturday of the month for those of you who are interested in making your very own wines. The best part? The class is free!
---
4. Harbor View Winery
Overview: This quaint, little tasting room and winery is located in the small lake town of Guntersville, AL. Harbor View was born between 4 friends and a dream, after visiting a tropical fruit winery in Panama City Beach.
Their motto is to "think beyond the grape", making interesting, yet delicious fruit wines such as banana, kiwi, and even coconut! The wines are 100% real fruit with no added sugar, making them completely refreshing and authentic.
---
5. Fruithurst Winery Co.
Overview: This little winery, run by two cousins, specializes in Muscadine and fruit wines. The town of Fruithurst had a very rich winemaking history, until the last of their prominent wineries closed during Prohibition in 1919.
Fruithurst Winery Co. is bringing some of that winemaking history to life with exquisitely divine wines. The combination of geology, soils, and climate helps to produce perfectly ripe grapes and fruits, turned into even better wines.
---
6. South Ridge Wine
Overview: South Ridge Wine is a family-owned winery that focuses on producing true quality Alabama wines. All grapes are hand-harvested, with varieties such as Muscadine, Lenoir, and several other fruits.
The tasting room is only open on Saturdays, but definitely worth the wait to taste the winery's selection of red, white, and fruit wines while overlooking the gorgeous surrounding landscape.
---
7. Whippoorwill Vineyards
Overview: Everything is done by hand at this family owned and operated winery…from harvesting to boxing up each bottle. The breathtaking scenery is another reason to visit this hidden, little gem.
The wines are made from 100% Muscadines and Scuppernongs (a larger, white variety of Muscadine) made in 4 styles; sweet, semi-sweet, semi-dry, and dry. The authentically Southern combination of hospitality, wines, and ambience that this winery offers is truly something special.
---
8. Jules J Berta Vineyards
Overview: Winning Alabama's winery of the year more than once, this winery was the first to grow Vitis Vinifera varietals such as Cabernet, Merlot, Petit Syrah, and Sylvaner in the state! The vineyard sits at an elevation of over 1,100 feet, also making it the highest in the state.
All of the wines are hand-harvested and made with the utmost care, but we highly recommend tasting their signature Sylvaner wine. Don't forget to grab a wood-fired oven pizza at the winery while you're at it!
---
9. Junavelli Winery
Overview: Junavelli Winery began as an experiment when the winemaker, Roger, started making blueberry wine as a hobby in his garage. After perfecting his wine, and plenty of convincing reactions, Roger decided to take his "hobby" to the next level and open up Junavelli Winery in 2018.
Some more of his popular wines include strawberry, blackberry, and Muscadine grapes. We highly recommend trying these award-winning wines with small town roots.
---
10. Morgan Creek Vineyards
Overview: Starting out as a casual chat about dabbling in winemaking between a father and son, Morgan Creek Vineyards is now selling wine in over 400 stores around the state. Focused on making wines from native grapes and fruits, the Brammer family attributes their great success to the special niche that Alabama wines have obtained.
This Alabama treasure is well-worth a visit to taste several wines, sit-back, relax, and enjoy the beautiful vineyards and scenery that it has to offer.
---
Plan Your Visit to Alabama's Top Wineries
With these remarkable wineries in mind, it's time to start planning your visit. We've partnered with some of the top travel brands to help you secure the best deals available and to make your trip truly unforgettable.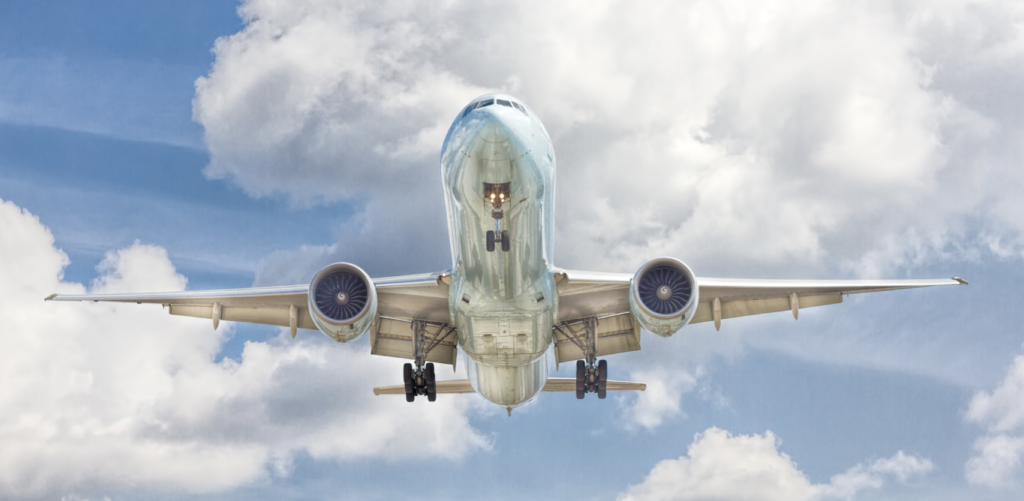 ChoiceWineries.com is reader-supported. When you buy through the links on our site, we may earn an affiliate commission. Visit our disclaimer page for more information.
Travel & Accommodations
Expedia.com is our recommended travel vendor for booking flights, hotels, rental cars, and more.
Great deals and discounted packages are just the start. Expedia will allow you to tailor your trip to fit your needs and preferences.
Whether you're looking to book a first class flight, to stay at a 5 star hotel, or to book a quaint bed and breakfast, Expedia can help to secure your perfect travel arrangements across their vast network of travel and accommodation providers.
Unforgettable Experiences
Viator.com (a TripAdvisor company) is our recommended vendor for finding unbelievable local experiences to complement your time visiting wineries.
Guided tours, hot air balloon rides, and scavenger hunts are just a few of the types of excursions you can find to book on Viator.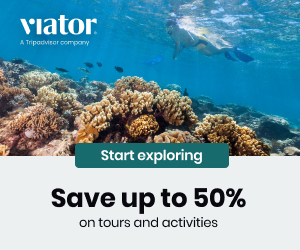 ---
You might also enjoy…
---