Jutting out into the crystal blue Atlantic Ocean, Florida is the little peninsula paradise that boasts sunny skies nearly year round. Other than a fantastic climate, Florida's gastronomy scene is fun and lively, with absolutely divine hotels and restaurants.
One thing that may not come to mind is wineries in 'The Sunshine State'…yet wine grapes were grown in Florida earlier than anywhere else in the United States (16th Century)!
Some of the most popular grapes grown in the state include Blanc du Bois, Muscadine, Noble, Scuppernong, and Stover. Local wineries also make yummy wines using exotic fruits and citrus.
To learn more about our winery ranking process, our CW score, or how we gather and analyze data, please click here.
Note: We do our best to maintain up to date information on all wineries featured. However, we recommend checking directly with a winery before planning a visit. If you find any information below that needs to be updated please let us know.
---
1. Panama City Beach Winery
Overview: Open Monday through Saturday, this winery offers complimentary tastings of their authentic fruit wines. The wines are always made with 100% natural fruit, not adding any kind of sweeteners, additional flavors, or any unnecessary stuff. With so many options to choose from, it'll be hard not to buy a bottle (or two) to enjoy later over a sunset on the beach.
---
2. Aspirations Winery
Overview: Named #1 Winery in Florida by House Beautiful Magazine, this destination is a must-try. This family-owned and operated craft winery has been around since 2010, creating hand-crafted fruit and grape wines.
The tour and tasting experience offered here is rated one of the best things to do in Clearwater, and we can see why! Each tasting includes a meat and cheese plate, a take-home bottle of your choosing, and a souvenir wine glass. Just be sure to make a reservation before hand!
---
3. Strong Tower Vineyard & Winery
Overview: This breath taking winery is located in Spring Hill, and open Wednesday through Saturday. If you're looking for the perfect getaway, this is just the place. Surrounded by vines and the quiet sounds of nature, taste your way through their outstanding selection of wines.
The winery grows three varieties; Norton (Cynthiana), Ison, and Carlos Muscadines. When in season, fruit wines such as blueberry, strawberry, and watermelon wines are also produced.
---
4. Katya Vineyards
Overview: Starting out as a winery, Katya Vineyards quickly expanded to include a restaurant, as well. This family-owned and operated establishment offers fine wines and gourmet dining in a relaxed, cozy atmosphere.
Winning multiple awards for their exquisite food and wines offered, Katya Vineyards has been achieving excellence since opening in 2010. Of particular note, this winery won the title of 'Florida winery of the year' in 2021 from the New York International Wine Competition.
---
5. Dragon Flower Winery
Overview: Boasting a rustic, barn-like feel (with chickens!) this winery is committed to producing great, handcrafted wine that will melt your worries away with each sip. Located in Summerfield, it's simply a dream to sit on the beautiful patio, take in the fresh air, and enjoy a flight of their carefully made wines.
The friendly, knowledgeable staff are always more than happy to dive into the wines, whether it's answering questions or just to have a great chat about vino.
---
6. Lake Seneca Farms
Overview: This boutique farm winery is nestled in the beautiful area of Eustis. The complimentary tour of the farm, orchard, and vineyard is a sure-fire way to unwind in the beautiful country, making you feel worlds away.
The winery offers fruity, sweeter, and dryer wines that can be enjoyed on the patio under their mighty Sycamore trees. You may even be able to see or hear peacocks, sandhill cranes, wild rabbits, turkeys, and much more wildlife between your cheers and toasts!
---
7. Quantum Leap Winery
Overview: This Orlando based winery is focused on producing wines that are sustainable, with a reduced carbon footprint. How? All of the wine that is produced in the winery is first brought in large vessels from sustainable wineries around the world, but not yet finished.
The wine is then stored, blended, and packaged to satisfaction at Quantum Leap Winery, where it can be enjoyed along with charcuterie, cheese, and chocolate in the fantastic tasting room. So be sure to do your part for the environment, and enjoy a glass!
---
8. Bunker Hill Vineyard & Winery
Overview: Bunker Hill Vineyard & Winery prides themselves on being the Greenest Winery in America. So, if you're environmentally conscious, this is the winery for you!
Owners Larry and Lenora Woodham use 100% recycled wine bottles to house their natural fruit and vegetable wines. Additionally, all of the wines served are completely unfiltered, which allows for the fruit to really shine through. But don't worry…they use traditional methods to remove sediment from their wines.
Muscadine is the predominant grape featured by Bunker Hill, and you can compliment your tasting with a selection of the hors d'oeuvre trays offered on site. Cheers!
---
9. Murielle Winery
Overview: A boutique winery operating in Clearwater, owner Michael Biglin and his wife Janine kickstarted their wine making journey by experimenting with unique flavors in their wines. Michael named the winery after his mother, Murielle, and uses wine making techniques that move away from the traditional. For example, one of their featured wines is a Bing Cherry Cabernet Sauvignon.
All wines are made by hand and without any electricity. You can expect to find white, traditional dry, sweet red, blush, and dessert wines when visiting Murielle Winery.
---
10. Sparacia Witherell Family Winery & Vineyards
Overview: This family owned winery and vineyard resides in Brooksville and sits at one of the highest elevations in Florida (275 feet above sea level).
Started in 2016, Sparacia practices biodynamic farming methods and minimal intervention to preserve the uniqueness of each vintage. They grow Muscadine and hybrid grapes in their vineyard, and feature delicious fruit wines like blueberry and black currant for you to enjoy while you overlook the vineyard.
---
Plan Your Visit to Florida's Top Wineries
With these remarkable wineries in mind, it's time to start planning your visit. We've partnered with some of the top travel brands to help you secure the best deals available and to make your trip truly unforgettable.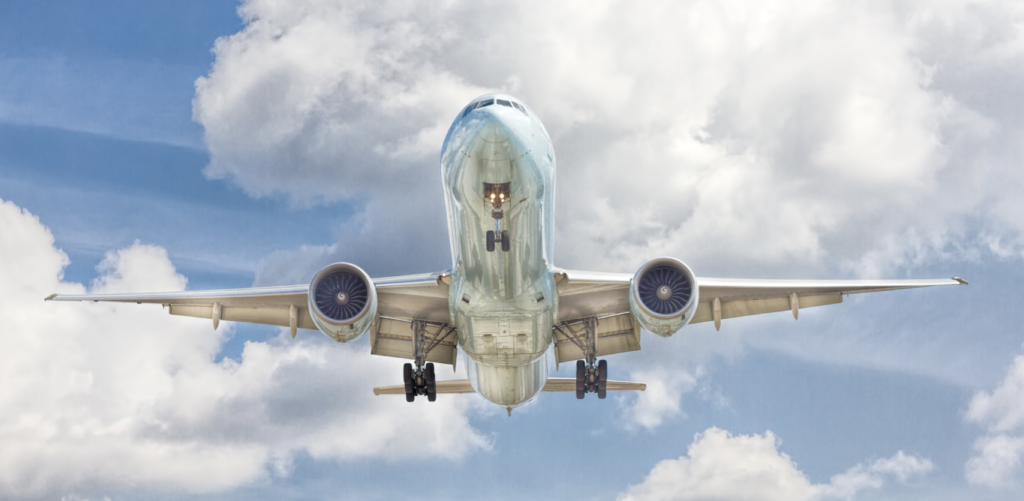 ChoiceWineries.com is reader-supported. When you buy through the links on our site, we may earn an affiliate commission. Visit our disclaimer page for more information.
Unforgettable Experiences
Viator.com (a TripAdvisor company) is our recommended vendor for finding unbelievable local experiences to complement your time visiting wineries.
Guided tours, hot air balloon rides, and scavenger hunts are just a few of the types of excursions you can find to book on Viator.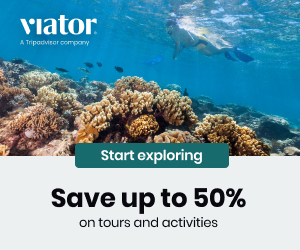 Travel & Accommodations
Expedia.com is our recommended travel vendor for booking flights, hotels, rental cars, and more.
Great deals and discounted packages are just the start. Expedia will allow you to tailor your trip to fit your needs and preferences.
Whether you're looking to book a first class flight, to stay at a 5 star hotel, or to book a quaint bed and breakfast, Expedia can help to secure your perfect travel arrangements across their vast network of travel and accommodation providers.
---
You might also enjoy…
---