Sonoma is an important historic region for the California wine industry. One of the oldest wineries still in existence in California was founded in Sonoma in the 1850s. The area was booming through the early 1900s, when prohibition put a damper on things. Since then, the region has recovered and is today known as one of the premium US wine capitals.
Sonoma Valley AVA is part of Sonoma County. The AVA (American Viticultural Area) is bordered by two mountain ranges (the Mayacamas Mountains to the east and the Sonoma Mountains to the west; hence the 'valley' part of the name), which helps channel and trap cool Pacific breezes. Days are warm, but the cool moderating ocean influences help maintain acidity and lengthen the growing season, ultimately resulting in high quality, concentrated grapes.
A whooping 60,065 acres are planted to vineyards throughout Sonoma Valley and a wide range of grape varieties are grown. Pockets of microclimates allow for grapes that prefer cooler climates (such as Pinot Noir and Chardonnay) as well as those that thrive in a warmer region, such as Cabernet Sauvignon, Syrah, and Zinfandel to equally flourish.
There are currently roughly 80 wineries operating in Sonoma Valley, which is often referred to as Napa's more laidback neighbor – the same level of quality, but in a more relaxed atmosphere. Bustling downtown Sonoma is home to the quaint Sonoma Square, which features a concentration of tasting rooms, accommodations, restaurants, and shopping.
Visitors that drive through the region on their way to different wineries will be rewarded with picturesque views of mountains, rolling vineyards, and Redwood forests. Cheers!
To learn more about our winery ranking process, our CW score, or how we gather and analyze data, please click here.
Note: We do our best to maintain up to date information on all wineries featured. However, we recommend checking directly with a winery before planning a visit. If you find any information below that needs to be updated please let us know.
---
1. MacLaren
Overview: This little gem located in Sonoma County is a must-try, especially if you love Syrah. Owner and winemaker, Steve Law, uses his accumulated experiences and skills from France to produce fantastic wines. A lot of his inspiration hails from Northern Rhône, creating classically styled wines that are fruit driven and beautifully balanced.
It's always special when you get to taste wines with the winemaker themselves, which is exactly what MacLaren offers. Steve personally hosts the tastings, guiding you through a magnificent flight of Syrah, Pinot Noir, Viognier, and Sauvignon Blanc.
---
2. Donum Estate
Overview: While wine is an obvious art of it's own, Donum Estate combines stunning visual art with the art of winemaking. Boasting over 40 large-scale, open-air sculptures dotted throughout their land, the winery combines nature and art to give each visitor a whole new experience of sense and imagination.
Donum Estate offers several tastings of their excellent wines from Carneros, Anderson, and Russian River Valleys. Enjoy them, all while taking a stroll through the stunning private sculpture collection and breath-taking lavender fields that stretch over the land.
---
3. B Wise Vineyards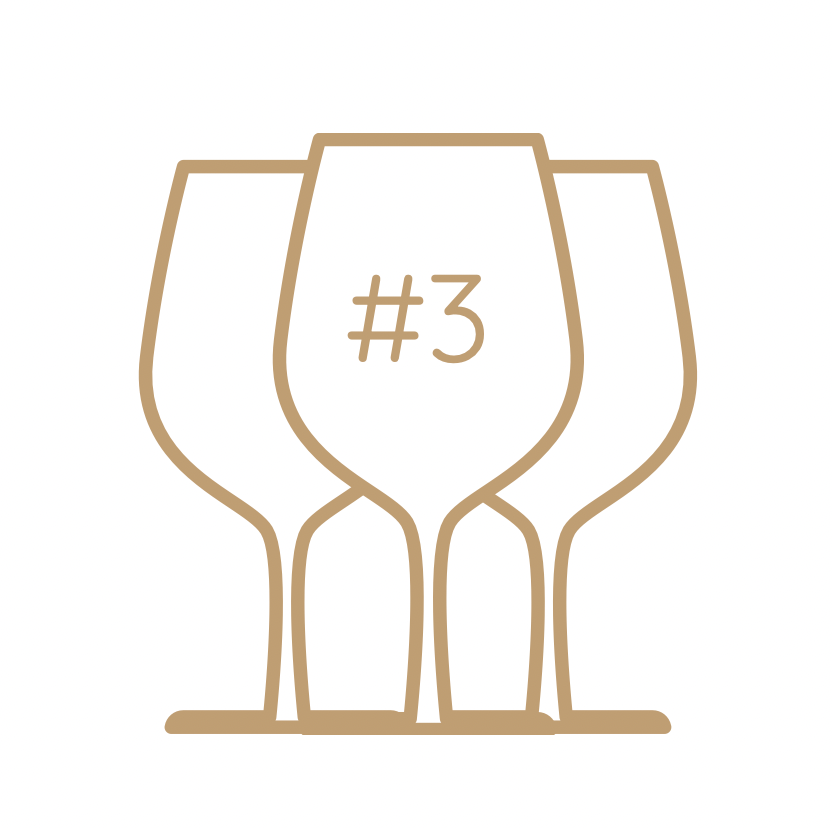 Overview: B Wise Vineyards has several location options for tastings, including the caves on their estate, a tasting lounge in Kenwood, a tasting loft in Napa, and a location in Amapola Creek (a small winery in Sonoma's Moon Mountain District and part of the B Wise estate). Most of these are limited to private tastings with prior arrangement.
While visiting, expect to taste a variety of Cabernet Sauvignons, Pinot Noirs, and more, many of which are crafted from estate grapes.
---
4. Corner 103
Overview: Corner 103 was named the best wine tasting room in America by USA Today two years in a row, and with good reason. The stylish and comfortable tasting room is located right on Sonoma Square in downtown Sonoma and is open daily from 11 AM to 5 PM.
Guests will enjoy a flight of five award winning wines ($30). Corner 103 produces a number of less common wines for the area, including Albarino, Grenache Blanc, and Malbec.
---
5. Two Amigos Winery
Overview: While Two Amigos Winery takes winemaking and hospitality very seriously, they are not afraid to approach it with a sense of humor. When visiting, expect an educational and highly entertaining experience.
Private tours and tastings (led by one of the two amigos themselves) are available by appointment. Featured wines include rosé of Syrah, Pinot Noir, Chardonnay, Viogner, and more – they produce a ranging and eclectic mix of red and white wines.
---
6. Westwood Estate Wines
Overview: Annadel Gap Vineyard, the estate vineyard at Westwood Estates Wines, is certified organic and biodynamic, and Westwood is very proud to produce and serve sustainable wines. They produce a number of estate Pinot Noirs from different clones, as well as a collection of Rhone varietal wines and more.
The modern tasting salon is located right in downtown Sonoma and includes outdoor seating options. There are two different tasting options to choose from, and reservations are required.
---
7. Eric Ross Winery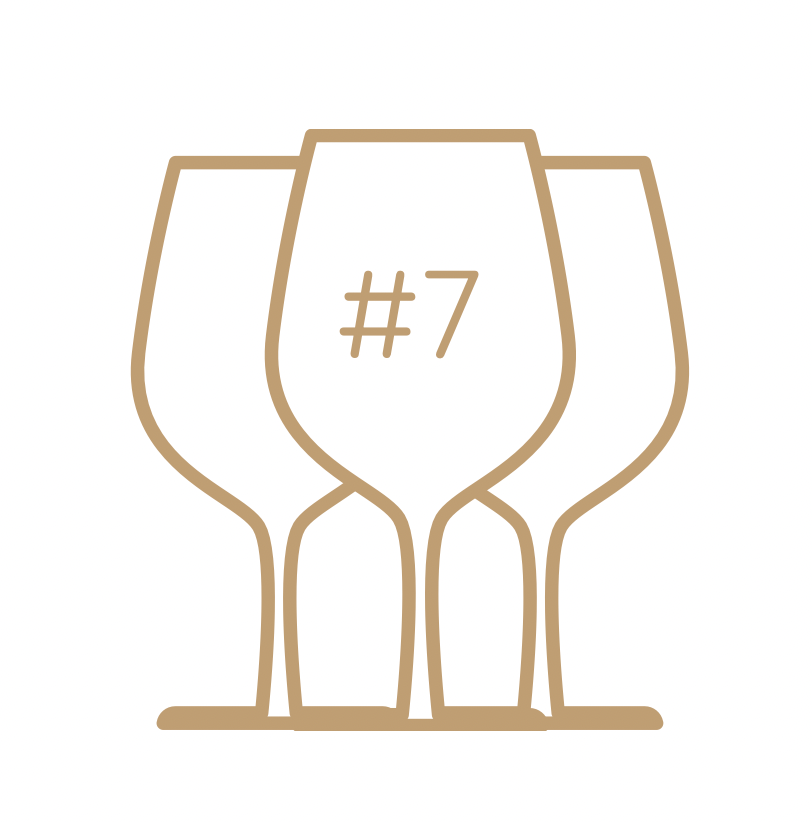 Overview: Eric Ross Winery focuses on terroir driven, food friendly wines that are elegant and approachable at the same time. The cozy tasting room is open Friday through Sunday from 11 AM to 5 PM and includes both indoor and outdoor spaces.
Tastings are $20 each, and they are happy to waive this fee with a minimum two bottle purchase. A prior appointment is required. Cabernet, Zinfandel, and dessert wines are among your choices when visiting.
---
8. Hamel Family Wines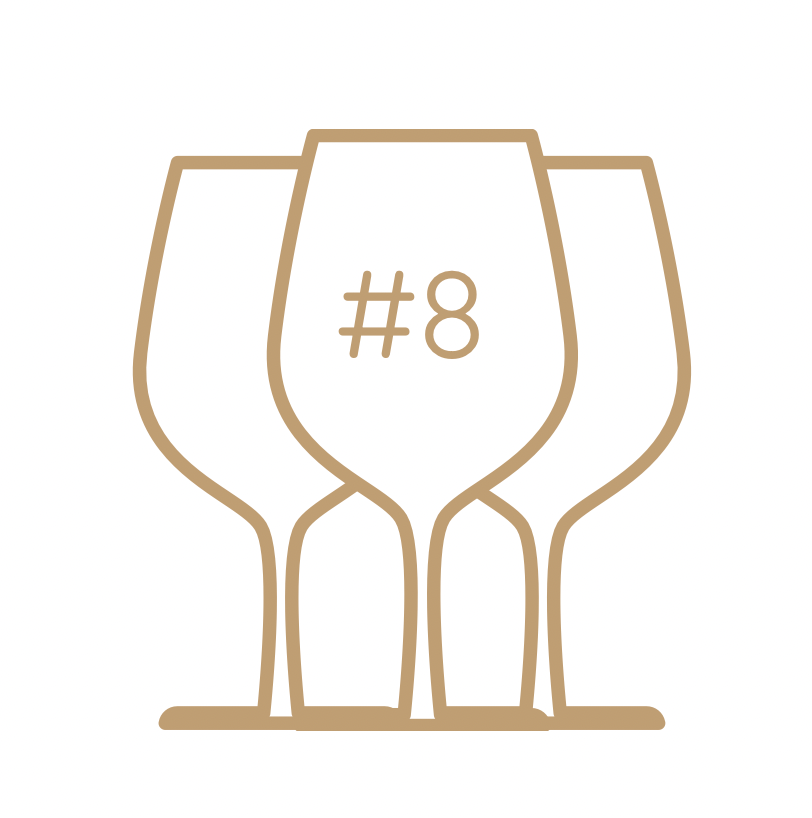 Overview: Hamel Family Wines uses organic and biodynamic practices in their vineyards and considers themselves to be 'stewards of the land.' Their estate wines include a Sauvignon Blanc, Zinfandel, and Bordeaux-style blend.
Taste these and more when visiting; tasting options include an estate experience, reserve experience, and collector's experience. Each is guided by an educated host and has optional food pairings. These are available at select times throughout the week with a reservation.
---
9. Winery Sixteen 600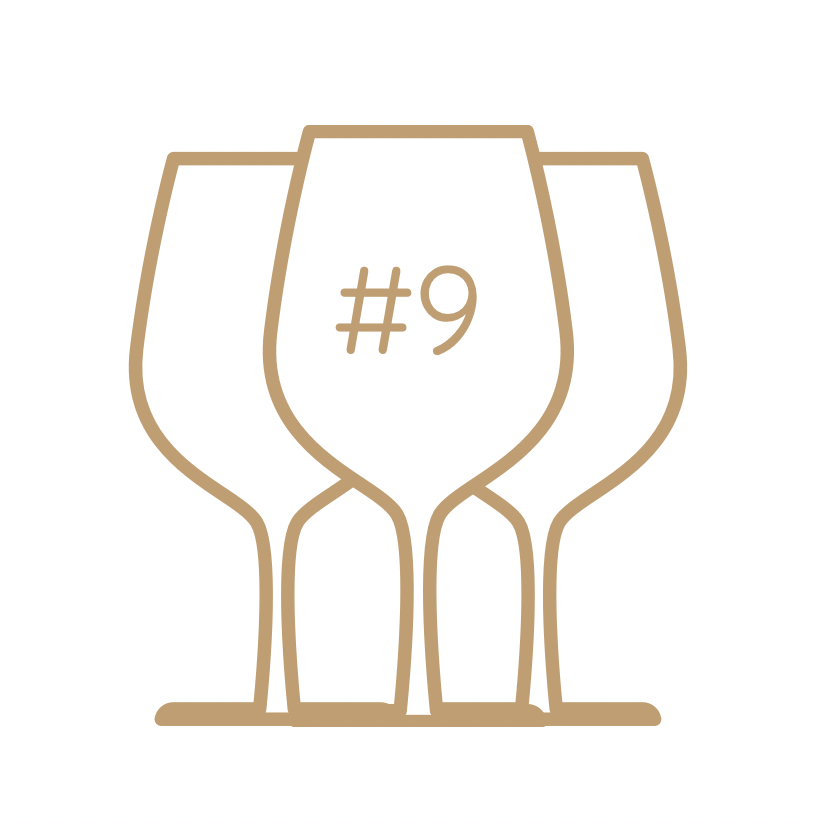 Overview: Winery Sixteen 600 practices organic, biodynamic, and sustainable farming. They utilize these high-quality organic grapes in their winemaking, producing both white and red Rhone-style blends along with a few single varietal wines.
Their unique wine labels were designed by musician and artist Stanley Mouse, symbolizing the union of music, art, and wine. The Sixteen 600 Tasting House is open by reservation and offers one on one seated tastings inside a lovely historic farmhouse.
---
10. Laurel Glen Vineyard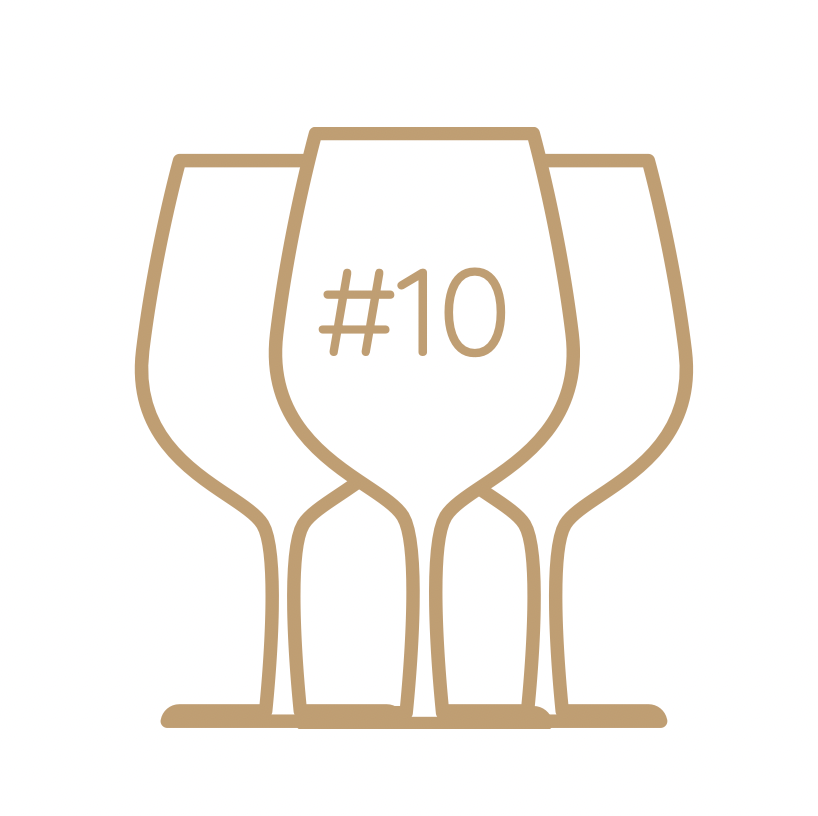 Overview: Laurel Glen's estate vineyard is situated at 1,000 feet up Sonoma Mountain, where the focus is on Cabernet Sauvignon. The vineyard is now certified organic, and the Laurel Glen team strives to capture a true sense of place in their wine by gently treating the fruit while in the cellar.
Their tasting room, located in the town of Glen Ellen, offers both a current release and a library tasting option. Visitors should make sure to experience their one of their signature Cabernet Sauvignons, with a velvety mid-palette and a spine of minerality, or enjoy a glass of their Rosé or Sauvignon Blanc (if you're looking for something different).
They're open daily from 11 AM to 4 PM, and reservations are required.
---
Plan Your Visit to Sonoma's Top Wineries
With these remarkable wineries in mind, it's time to start planning your visit. We've partnered with some of the top travel brands to help you secure the best deals available and to make your trip truly unforgettable.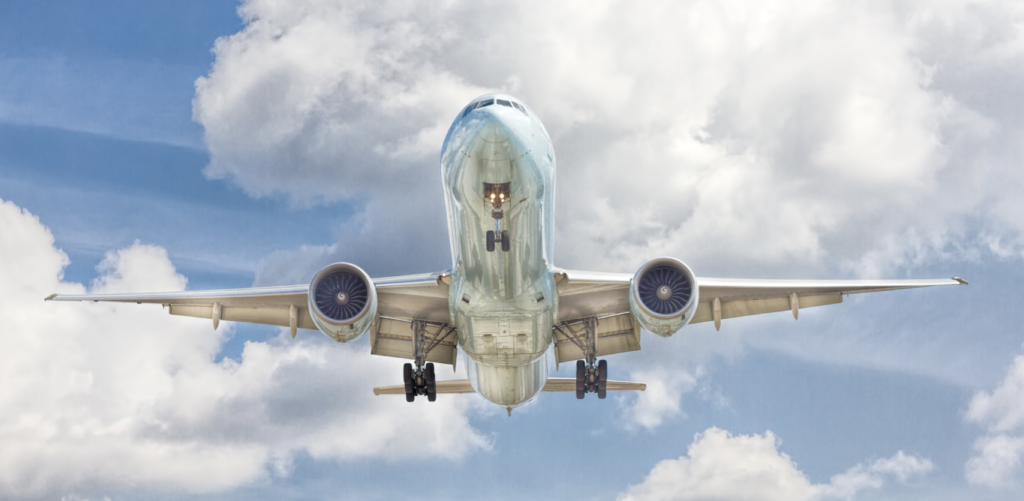 ChoiceWineries.com is reader-supported. When you buy through the links on our site, we may earn an affiliate commission. Visit our disclaimer page for more information.
Unforgettable Experiences
Viator.com (a TripAdvisor company) is our recommended vendor for finding unbelievable local experiences to complement your time visiting wineries.
Guided tours, hot air balloon rides, and scavenger hunts are just a few of the types of excursions you can find to book on Viator.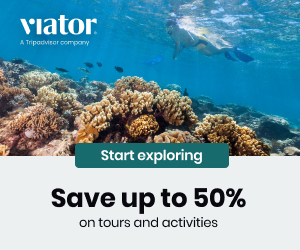 Travel & Accommodations
Expedia.com is our recommended travel vendor for booking flights, hotels, rental cars, and more.
Great deals and discounted packages are just the start. Expedia will allow you to tailor your trip to fit your needs and preferences.
Whether you're looking to book a first class flight, to stay at a 5 star hotel, or to book a quaint bed and breakfast, Expedia can help to secure your perfect travel arrangements across their vast network of travel and accommodation providers.
---
You might also enjoy…
---