Monterey wine country, located along the Pacific coast in California, is a beautiful spot to visit – coastal vistas, a world-class aquarium, great seafood, close to cities and convenient airports, and last but certainly not least, fantastic wines.
Monterey AVA, established in 1984, is the largest AVA (American Viticultural Area) in the area, covering most of the county and encompassing a number of sub-AVAs, including Arroyo Seco, Hames Valley, San Bernabe, San Lucas, and Santa Lucia Highlands. Monterey is itself part of the larger 'umbrella' Central Coast AVA, which stretches along the coast from San Francisco to Los Angeles.
Because it covers such a large area (about 100 miles and 40,000 acres planted), there are a range of climates, soils, and grape varieties found within Monterey AVA. The areas closer to the coast receive a lot more marine influence, including cooler temperatures, and see more Pinot Noir and Chardonnay planted.
It can be significantly warmer inland where more Bordeaux varieties, such as Cabernet Sauvignon, are grown. Rhone varieties including Grenache, Syrah, and Viognier are also not uncommon in this region. Chardonnay is the most planted grape in the AVA.
Wine producers in Monterey often focus on the idea of terroir or 'sense of place' in their wines. Because Monterey offers so many unique aspects – coastal influences, elevation in the Santa Lucia Highlands, varying microclimates, and so forth – very different wines can be produced within the same boundaries.
A number of the producers also employ sustainable farming and winemaking practices to further accentuate this unique sense of place.
To learn more about our winery ranking process, our CW score, or how we gather and analyze data, please click here.
Note: We do our best to maintain up to date information on all wineries featured. However, we recommend checking directly with a winery before planning a visit. If you find any information below that needs to be updated please let us know.
---
1. Odonata Wines
Overview: Odonata Wines is a family owned and operated winery open daily from 11 AM to 5 PM. Denis Hoey, winemaker and owner, uses both estate grapes and locally sourced fruit that is grown organically to produce a varied range of incredible white, red, and sparkling wines.
Unlike a growing number of wineries in the region, no appointment is necessary to visit, allowing for flexibility when planning your trip. As an added bonus, the cozy tasting room is kid and pet friendly, so it can truly be an outing for the whole family.
---
2. Windy Oaks Estate
Overview: Windy Oaks Estate has three different tasting rooms (the estate, Carmel Valley, and Carmel-by-the-Sea), allowing for a different experience each time you visit! Reservations are required, so plan ahead.
Expect to taste a number of different Pinot Noirs, along with Chardonnay and rosé. The grapes are grown using organic and biodynamic practices, and the wines are made with native yeasts – the winemaking philosophy here is to truly express a sense of place.
---
3. Pierce Ranch Vineyards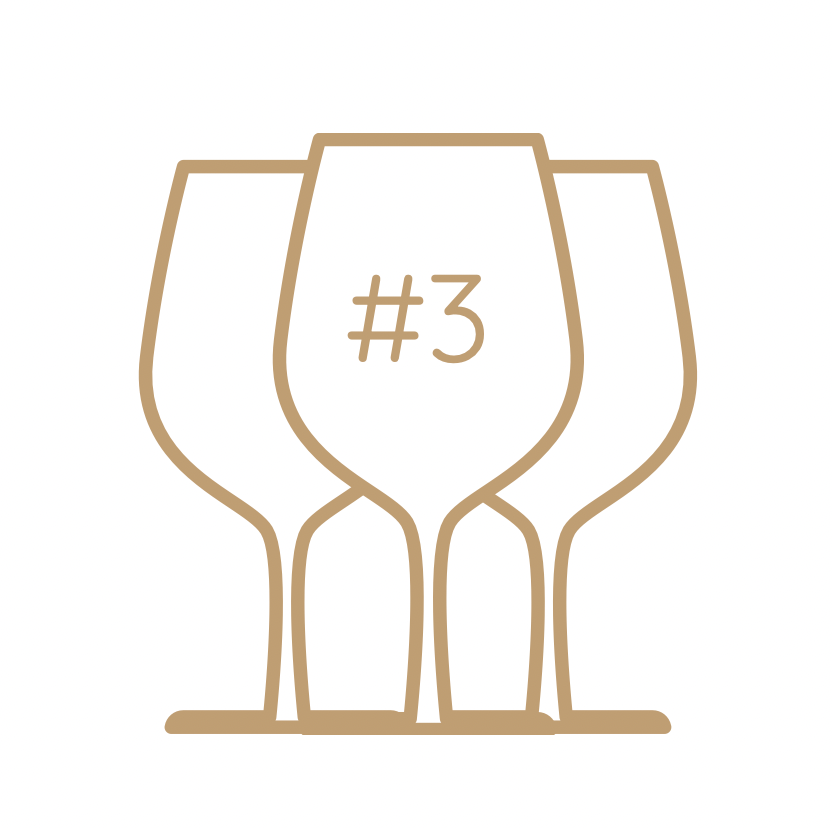 Overview: Family-run Pierce Ranch Vineyards focuses on Spanish and Portuguese varieties, setting it apart from many of the neighboring vineyards. The wines, including varieties such as Tempranillo, Touriga, and Tinto Cão, are all made from estate grapes.
The charming tasting room, which also offers some outdoor seating, is located right in downtown Monterey, making it a convenient stop while visiting the aquarium or Cannery Row. They often host live music, and reservations are not currently required.
---
4. Integrity Wines
Overview: Integrity Wines takes the name of the brand and applies it to the winemaking, carefully sourcing fruit and releasing small batches of wine. They make a wide array of whites and reds, including some less-common varieties like Pinot Gris and Syrah.
The tasting room is open by appointment only during the week and 12-5 PM on Saturday and Sunday. Integrity also offers a really fun "tasting by mail" option where they send small vials of their wines along with materials to guide you through an at-home tasting experience.
---
5. Hahn Estate
Overview: Hahn Estate focuses on cool-climate wines, embracing the cool Pacific breezes and their effects on the surrounding vineyards. They specialize in Chardonnay, Pinot Noir, and Rhone varieties.
With two tasting rooms to visit (the estate or Carmel-by-the-Sea), three tasting options at various price points – plus a virtual one – , and special experiences (ATV tour, anyone?) you're sure to find something to suit you and your guests. Both tasting rooms are currently by reservation only.
---
6. Wrath Wines
Overview: Wrath has two different tasting rooms to visit, one at the estate in Soledad and one in Carmel. They focus on Chardonnay, Sauvignon Blanc, Pinot Noir, and Syrah from both estate and local vineyards, and have a self-proclaimed "less is more" attitude when it comes to winemaking.
The wines here are true hidden gems and include value finds. The team likes to have fun at the winery, too – past events have included live music, car shows, and BBQ cookouts.
---
7. Manzoni Cellars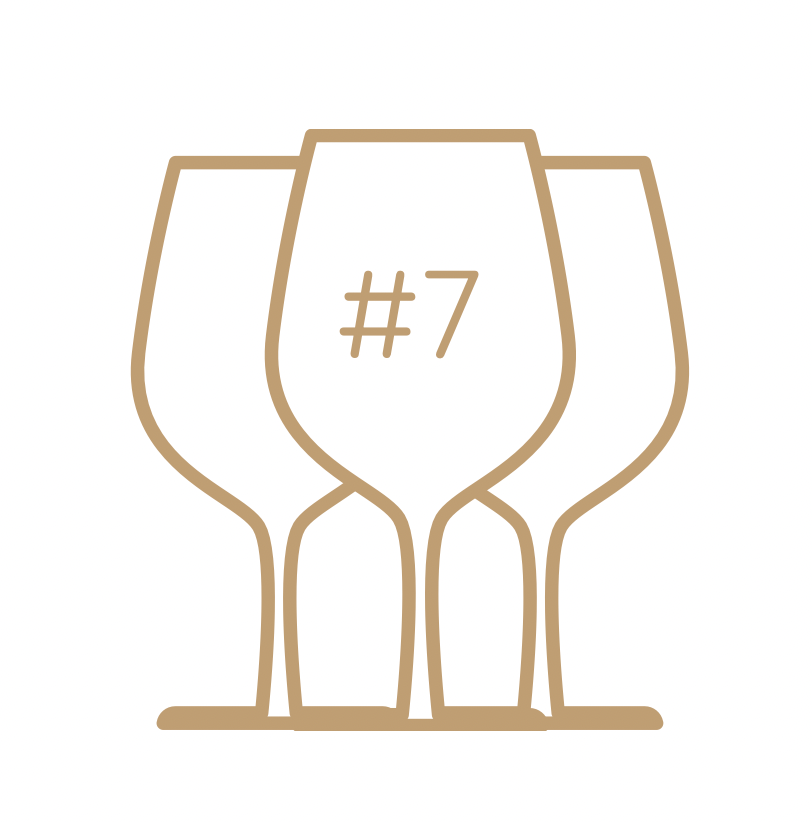 Overview: The Manzoni family has been farming and making wine in the Monterey area for over a century. This tradition comes through in the craftsmanship of their wines.
Manzoni Cellars has two beautiful tasting rooms to choose from – one in cute downtown Carmel-by-the-Sea, and one on the vineyard in the Salinas Valley, highlighting sweeping views of the Santa Lucia Highlands. Whichever experience you choose, expect to taste world-class examples of coastal climate Sauvignon Blanc, Chardonnay, Pinot Noir, and more. Cheers!
---
8. Puma Road Winery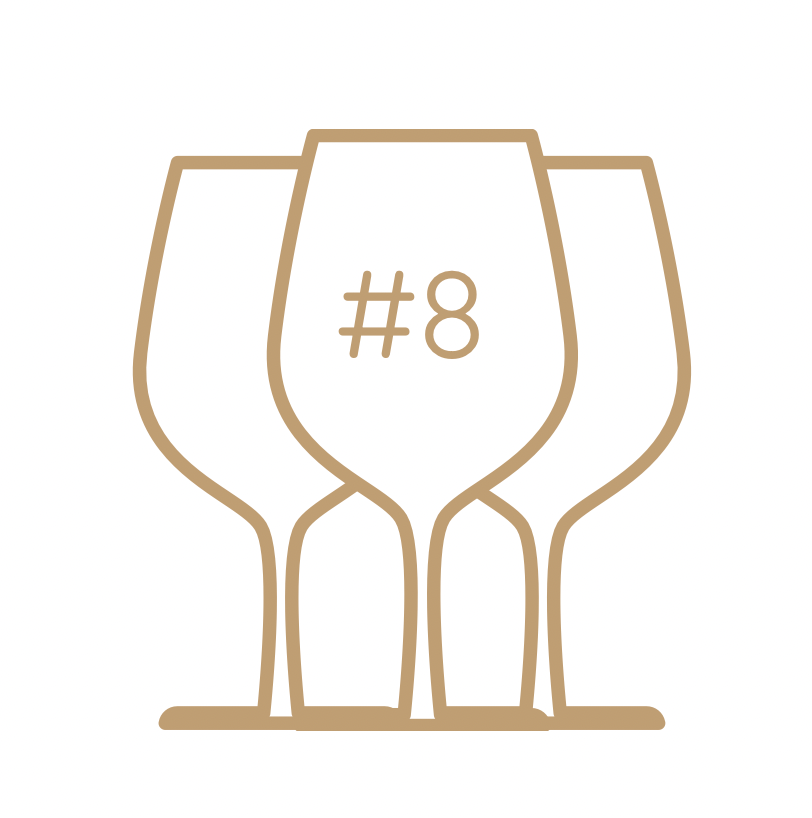 Overview: The Franscioni family have worked in the Monterey wine industry for four generations as growers and now, winemakers. This legacy comes through in the quality of their wines – they work with 15 different grape varieties, producing a satisfying range of whites, reds, and sparkling wines.
Visitors to Puma Road Winery have the option of two different tasting rooms (one in Monterey and one in Soledad) to sample the literal fruits of the Franscioni's labor. Both tasting rooms feature outdoor seating, and reservations are required.
---
9. Galante Vineyards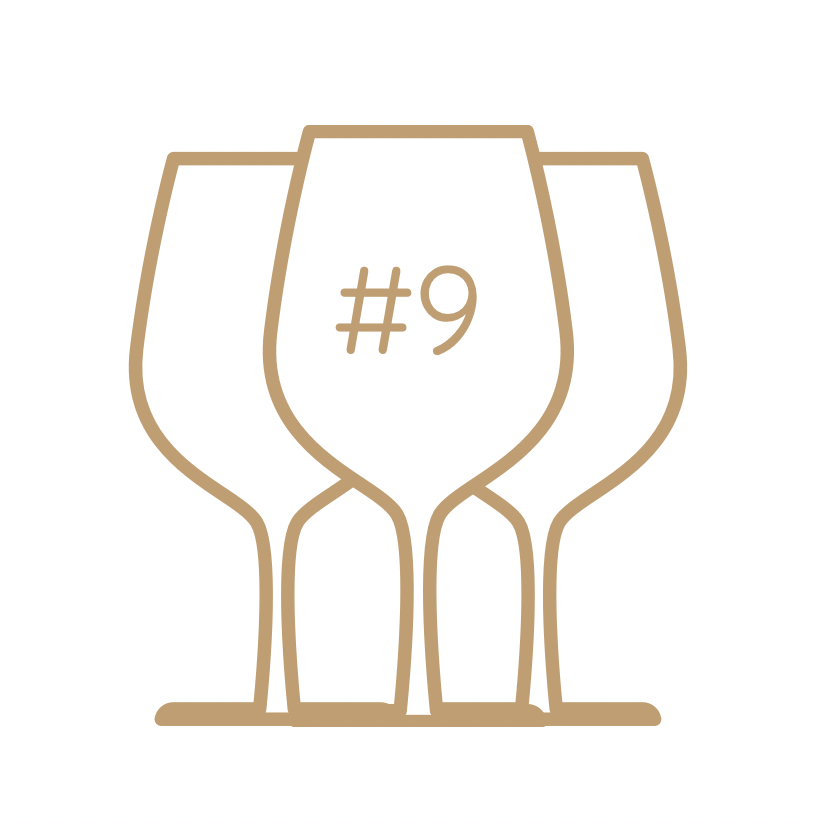 Overview: Proudly known as the first tasting room in Carmel-by-the-Sea, Galante Vineyards has a rich history in Monterey. Galante embraces this pioneer spirit with a cowboy themed tasting room, also known as the 'western emporium.'
They host an array of events in the tasting room, many of which are centered around food – examples include cooking class and wine and cheese pairings. Best known for their Cabernet Sauvignon, Galenete also crafts wines from Viognier, Malbec, Petite Sirah, and more.
---
10. Alfaro Family Vineyards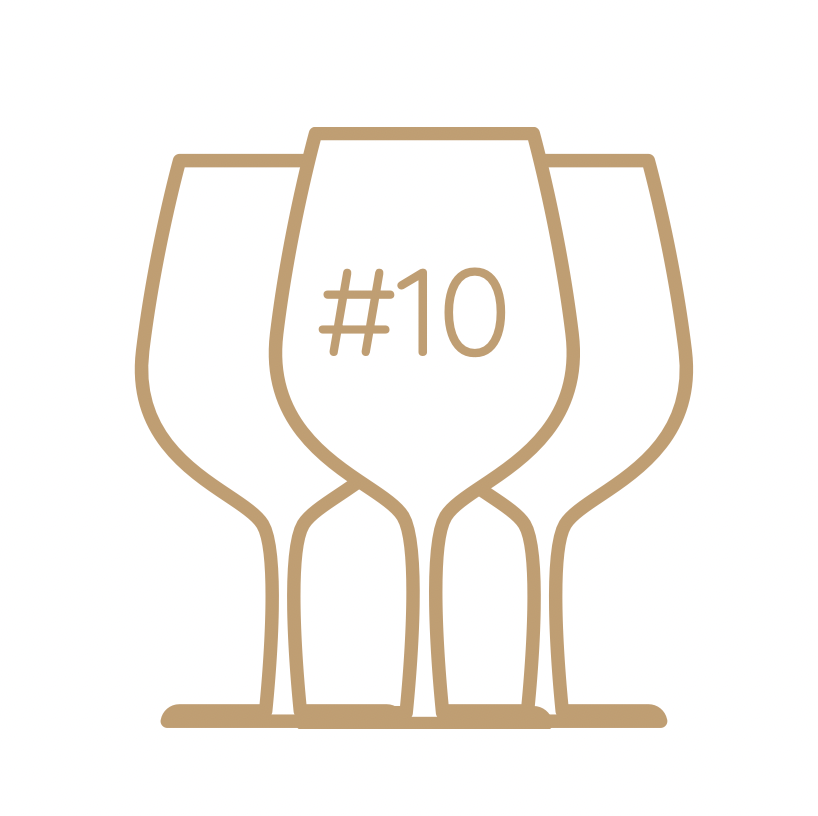 Overview: When visiting Alfaro Family Vineyards, you'll be sure to enjoy the estate grown Chardonnay, Pinot Noir, Merlot, and Syrah. However, it is the unusual and hard to find Gruner Veltliner, originally an Austrian grape, that makes Alfaro's wine line up unique.
The tasting room, which is kid and pet friendly, has indoor and outdoor options, including spots for picnics. Enjoy a flight while taking in views of the vineyard in the beautiful Santa Cruz mountains.
---
Plan Your Visit to Monterey's Top Wineries
With these remarkable wineries in mind, it's time to start planning your visit. We've partnered with some of the top travel brands to help you secure the best deals available and to make your trip truly unforgettable.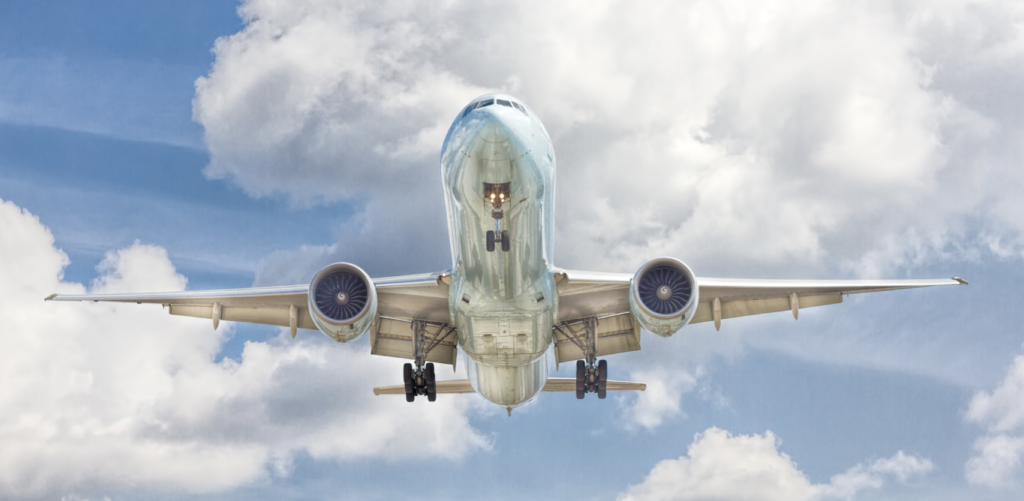 ChoiceWineries.com is reader-supported. When you buy through the links on our site, we may earn an affiliate commission. Visit our disclaimer page for more information.
Unforgettable Experiences
Viator.com (a TripAdvisor company) is our recommended vendor for finding unbelievable local experiences to complement your time visiting wineries.
Guided tours, hot air balloon rides, and scavenger hunts are just a few of the types of excursions you can find to book on Viator.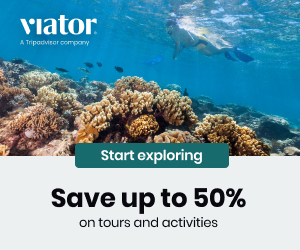 Travel & Accommodations
Expedia.com is our recommended travel vendor for booking flights, hotels, rental cars, and more.
Great deals and discounted packages are just the start. Expedia will allow you to tailor your trip to fit your needs and preferences.
Whether you're looking to book a first class flight, to stay at a 5 star hotel, or to book a quaint bed and breakfast, Expedia can help to secure your perfect travel arrangements across their vast network of travel and accommodation providers.
---
You might also enjoy…
---