Los Olivos is a relatively young AVA (American Viticultural Area), having only reached official AVA status in 2016. Located in Santa Barbara County and part of the larger Santa Ynez Valley AVA, there are approximately 1,120 acres planted across 47 different vineyards here. Geographically, Los Olivos is sandwiched in between Ballard Canyon AVA to the west and the Happy Canyon of Santa Barbara AVA to the east.
Los Olivos takes its name from Rancho Los Olivos, an olive orchard in the region. Despite being a newer AVA, grapes have been grown in this region for over 40 years.
The vineyards are largely planted along the Santa Ynez river, either on flat alluvial plains or gentle slopes. This moderate terrain allows for machine harvesting, in turn keeping bottle prices down, especially when compared to some of the neighboring AVAs. The relatively fertile sandy loam soils, combined with ample amounts of sunshine, allow for grapes to fully ripen year to year.
The close proximity to the Pacific Ocean brings in small amounts of fog, along with cooler nights – these act as moderating influences that help create balance between acidity and ripeness in the grapes. Rather than pockets of microclimates, the Mediterranean climate is fairly consistent throughout the area.
Cabernet Sauvignon, Merlot, Pinot Noir, Sauvignon Blanc, and Sémillon are the top grape varieties here, but the Rhone varieties along with a mix of Spanish and Italian varieties can also be found.
The towns of Ballard, Santa Ynez, Los Olivos, and Solvang all fall within the AVAs boundaries. Many of the tasting rooms are in Santa Ynez and Los Olivos, so these towns may make sense as a hub for a weekend trip. Both areas feature charming walkable downtown areas with a plethora of winery tasting rooms, restaurants, and appealing inns. Cheers!
To learn more about our winery ranking process, our CW score, or how we gather and analyze data, please click here.
Note: We do our best to maintain up to date information on all wineries featured. However, we recommend checking directly with a winery before planning a visit. If you find any information below that needs to be updated please let us know.
---
1. Story of Soil
Overview: Story of Soil focuses on producing wines from single vineyards and single varieties, so that the final product truly tells a story of a sense of place. Current offerings include a number of single vineyard Pinot Noirs, along with a Syrah, Grenache, and Sauvignon Blanc.
Reservations for their seated tastings ($20) are recommended, but they do accommodate walk-ins when possible. Guests can also enjoy wine by the glass or bottle and can take advantage of their lovely patio space, too.
---
2. Storm Wines
Overview: Storm Wines can be described as old meets new – they pride themselves on their mix of Old and New World winemaking approaches. Uniquely, Storm produces several different bottlings of Sauvignon Blanc made in varying styles. Pinot Noir is their signature red wine. Guests can try these and more when visiting.
The sprawling tasting room includes ample outdoor space, including several shady spots. Tasting reservations are recommended but not required.
---
3. CrossHatch Winery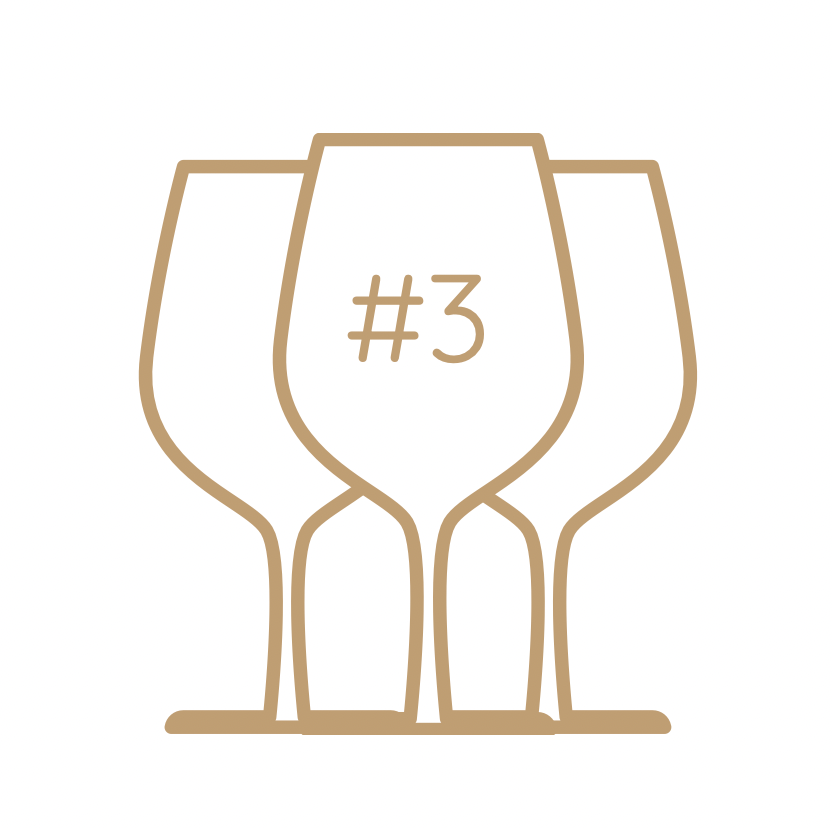 Overview: CrossHatch Winery has a new tasting room now open daily in Santa Ynez, where guests can enjoy a wine tasting, wine by the glass, or purchase bottles to go. The current tasting flight is $25 for five samples, and you get to keep a souvenir glass.
CrossHatch specializes in blends, both red and white, with a heavy focus on Rhone grape varieties (such as Viognier, Grenache, and Syrah). Enjoy your wine on the sunny lawn out front of their tasting room!
---
4. Carhartt Family Wines
Overview: Carhartt Family Wines does not distribute their product, so a visit to the tasting room (also known as the 'Carhartt Cabin') is the only place to sample these wines.
This cozy space, open daily, offers a relaxed spot to taste through the Carhartt offerings. They also host weekly live music in the summertime. Carhartt Family produces a wine range of whites and reds, including a mix of single varietal wines and blends.
---
5. The Brander Vineyard & Winery
Overview: Brander Vineyard and Winery is especially renowned for their Sauvignon Blanc, but they offer a nice array of whites, reds, and rosé. The tasting room is open daily and reservations are recommended, but not required.
The Brander Museum of Folk Art is also on the property, offering guests the opportunity to take in some Latin American folk art while visiting. The winery is also home to a rental property that overlooks the vineyards (bookings can be made via the website).
---
6. Saarloos and Sons
Overview: Saarloos and Sons produces both whites and reds from a mix of Rhone and Bordeaux grape varietals, including a port-style dessert wine. The tasting room is open daily from 11 AM until 5 PM. Reservations can be made for general seating, a vineyard tour, or to spend some one on one time with the winemaker.
Saarloos and Sons also has an airbnb available for overnight stays within walking distance of both the tasting room and downtown.
---
7. Bien Nacido & Solomon Hills Estates Tasting Room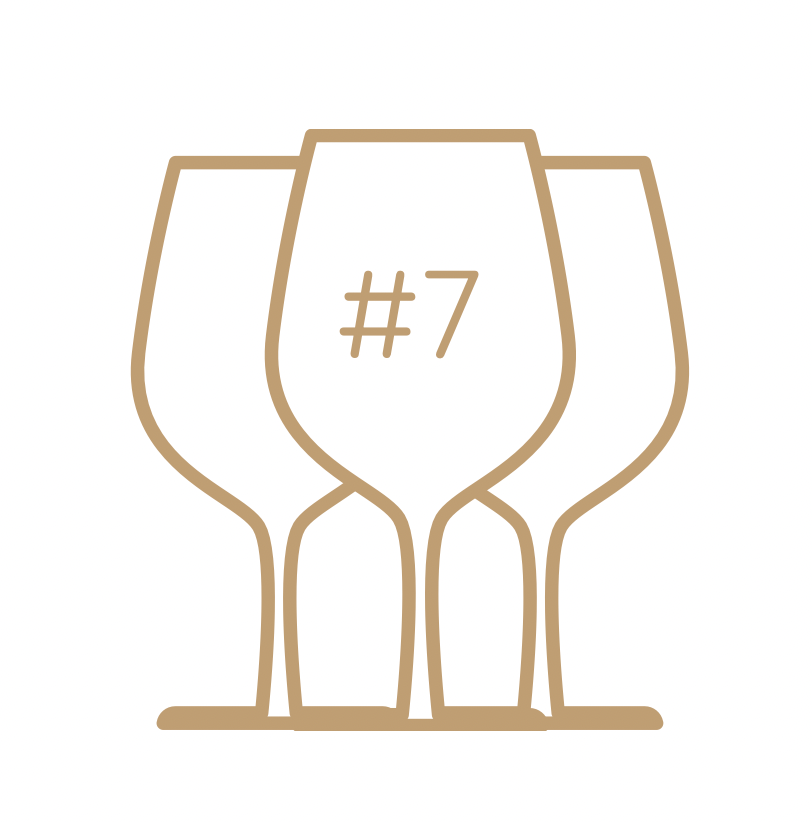 Overview: Bien Nacido & Solomon Hills crafts white and red wines from estate vineyards, some of which experience a profound ocean influence. Wines are available under both the Bien Nacido and Solomon Hills labels, providing guests with a wide range of options to explore – they are most noted for their Chardonnays and Pinot Noirs.
The tasting room is open daily, and reservations are required. Seated tastings are led by a highly knowledgeable staff, for a truly educational experience.
---
8. Artiste Winery & Tasting Studio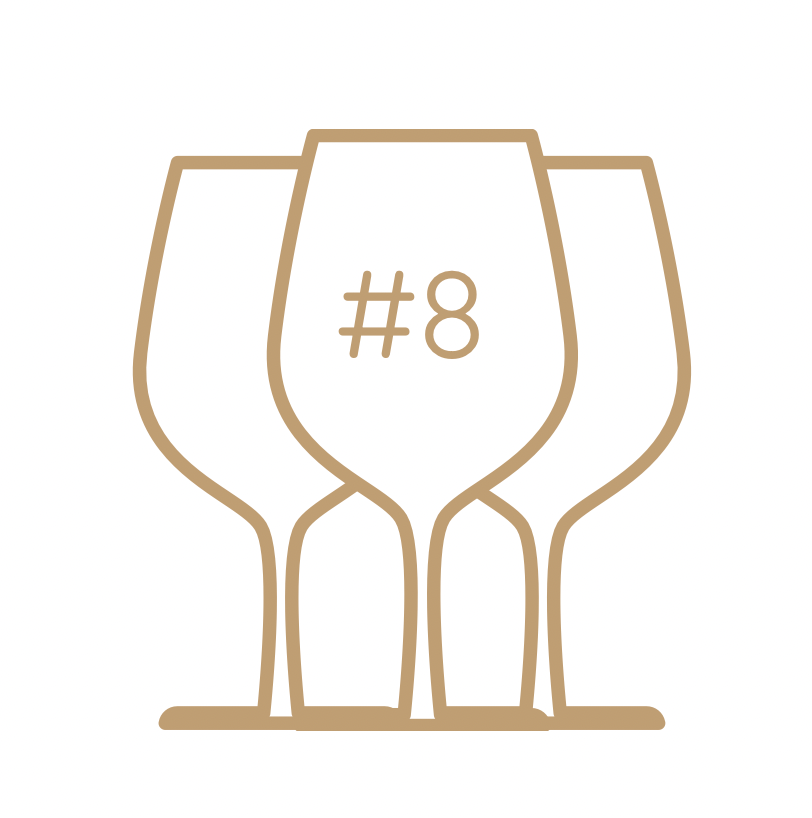 Overview: Artiste calls itself an "impressionist winery and tasting studio," referring to the blend of art and wine here. The bottle labels all feature original artwork by contemporary artists, and the tasting room also serves as a working studio and gallery.
Visitors can enjoy the indoor and outdoor spaces for both wine tasting and wine by the glass (reservations are required). Also by appointment, guests can join the winemaker in a blending experience or a library wine tasting.
---
9. Tercero Wines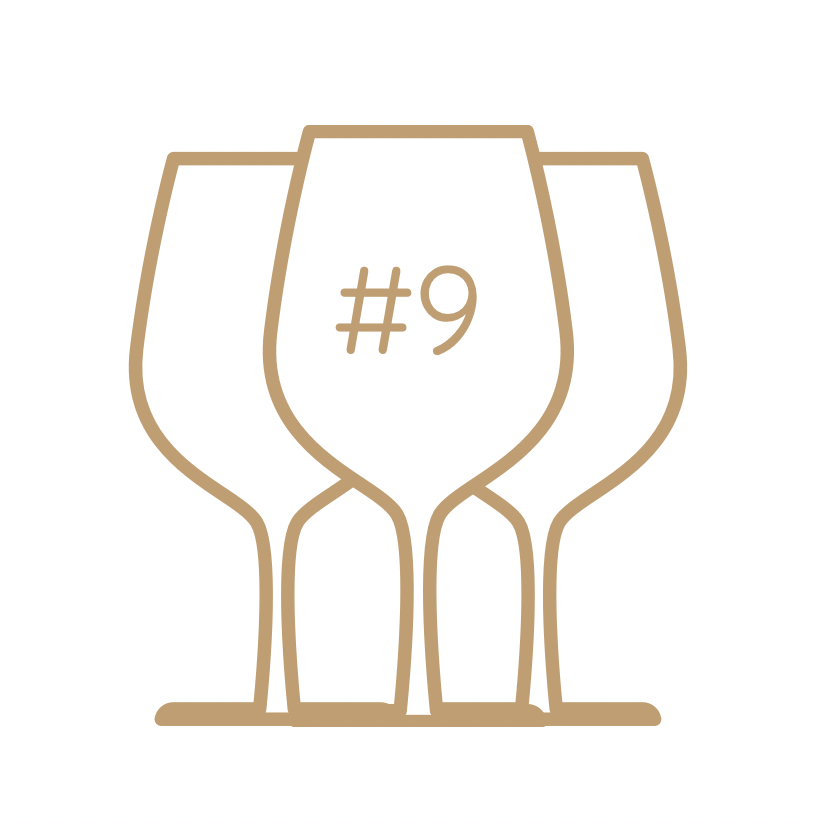 Overview: Tercero Wines recently relocated to a new, larger tasting room to better accommodate their guests. Visitors can enjoy indoor and outdoor patio space while tasting through five samples of wine. Tercero focuses on Rhone varieties, including Grenache Blanc, Cinsault, and Mourvedre – be sure to try the late harvest Viognier, a unique dessert wine.
The tasting room is open Thursday through Monday from 11 AM to 5 PM, or by appointment.
---
10. Firestone Vineyard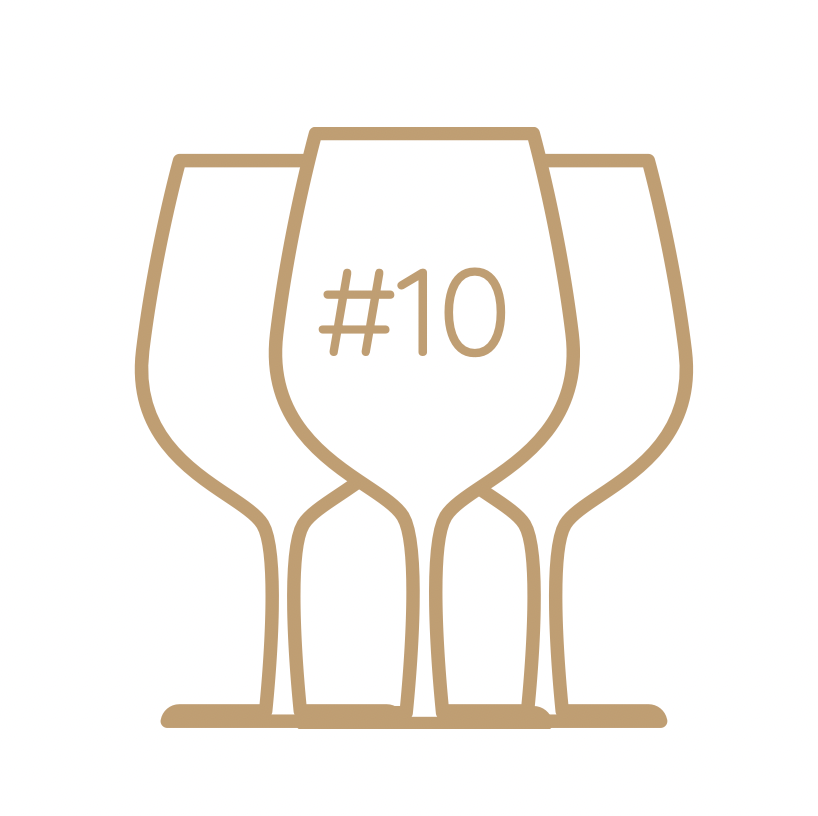 Overview: Santa Barbara County's first estate winery, Firestone Vineyard, was established in 1972. Today, it's owned by vintner Bill Foley, who is also the Chairman and CEO of the NHL's Vegas Golden Knights.
Firestone's vineyards are located in an optimal grape growing climate. An extended summer growing season, including diurnal temperature changes of up to 50 degrees Fahrenheit yield crisp Chardonnay, Cabernet Sauvignon, Merlot, Sauvignon Blanc and Syrah.
The tasting room is open 7 days a week, recommends making reservations in advance (available via their website), and includes both indoor and outdoor seating areas. Firestone wine club members even gain exclusive access to their luxurious Wine Club Lounge, among other benefits. Cheers!
---
Plan Your Visit to the Top Wineries in Los Olivos
With these remarkable wineries in mind, it's time to start planning your visit. We've partnered with some of the top travel brands to help you secure the best deals available and to make your trip truly unforgettable.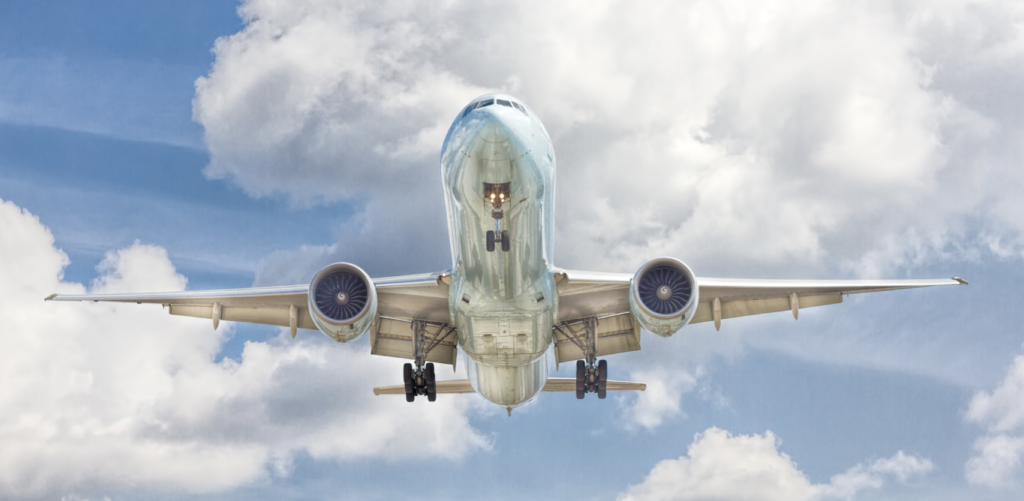 ChoiceWineries.com is reader-supported. When you buy through the links on our site, we may earn an affiliate commission. Visit our disclaimer page for more information.
Unforgettable Experiences
Viator.com (a TripAdvisor company) is our recommended vendor for finding unbelievable local experiences to complement your time visiting wineries.
Guided tours, hot air balloon rides, and scavenger hunts are just a few of the types of excursions you can find to book on Viator.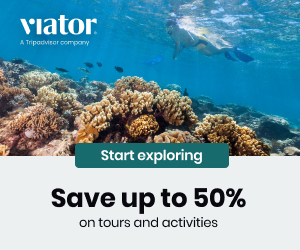 Travel & Accommodations
Expedia.com is our recommended travel vendor for booking flights, hotels, rental cars, and more.
Great deals and discounted packages are just the start. Expedia will allow you to tailor your trip to fit your needs and preferences.
Whether you're looking to book a first class flight, to stay at a 5 star hotel, or to book a quaint bed and breakfast, Expedia can help to secure your perfect travel arrangements across their vast network of travel and accommodation providers.
---
You might also enjoy…
---