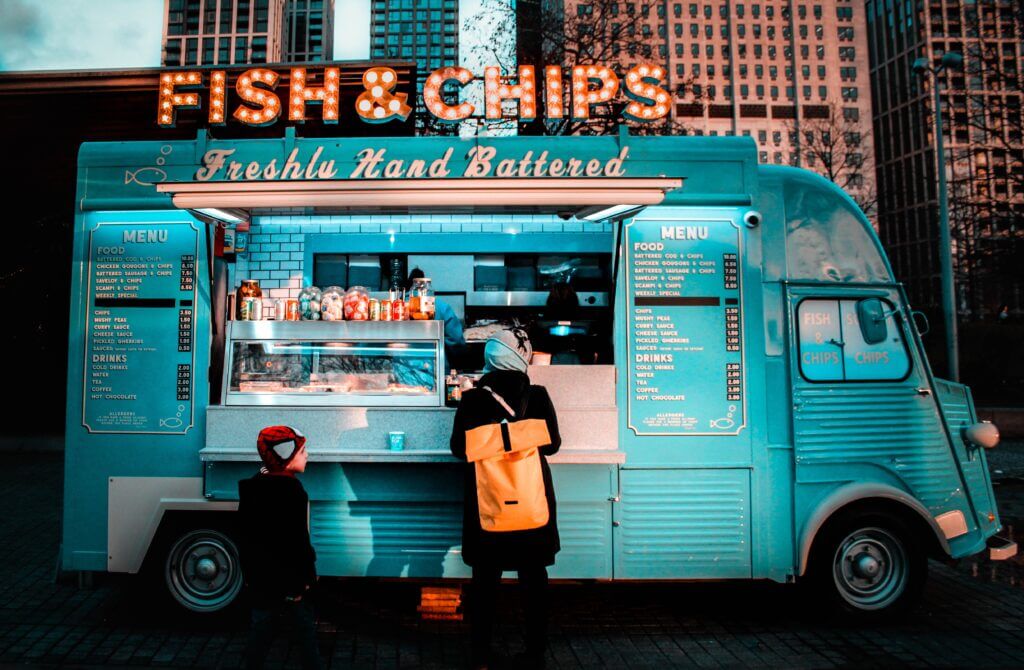 Fish is similar to grapes in the sense that there are many different types, used to make the same delicious product. While fish 'n' chips isn't quite the fanciest of fare, the right wine paired with the right fish will take your next lunch or dinner to a whole new level of gastronomic delight.
Fish Used to Make Fish and Chips
Originally from the United Kingdom, the traditional fish used in fish and chips are Cod, Pollock, and Haddock. These fish are the most popular because of their flaky, white flesh and mild flavors. Naturally, these are all cold water fish and are highly regarded for containing much less mercury than other fish.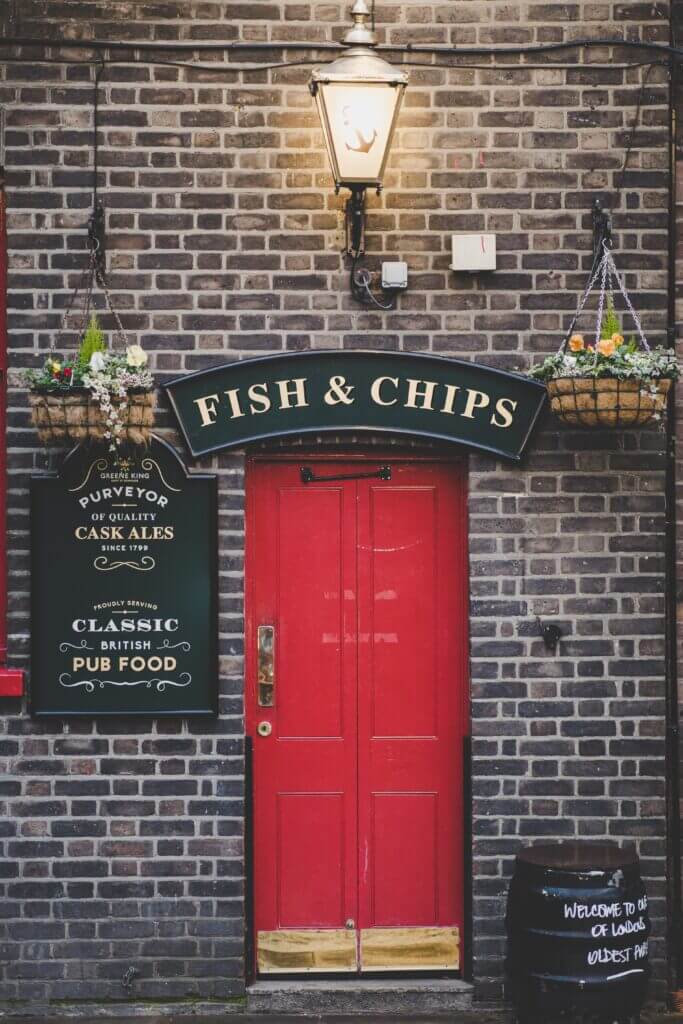 Depending on location, other fish are used to make fish and chips. In warmer climates such as Hawaii, Mahi Mahi and Ono are very popular, while Halibut is often used in Alaska.
Wines to Pair with Fish and Chips
Here are some wine pairings that will be sure to blow your taste buds out of the water (pun intended)…
With Bubbles
Champagne or sparkling wine is an excellent choice for fish and chips. The bubbles in sparkling wines help cleanse the palate, as grease from deep-fried foods tend to saturate it. Ocean air has a natural, briny mineral scent that many people often reminisce of. Many sparkling wines contain this similar minerality, which compliments the flavors of the fish, making it an extraordinary pairing.
Fish recommended: Amazing with all fish!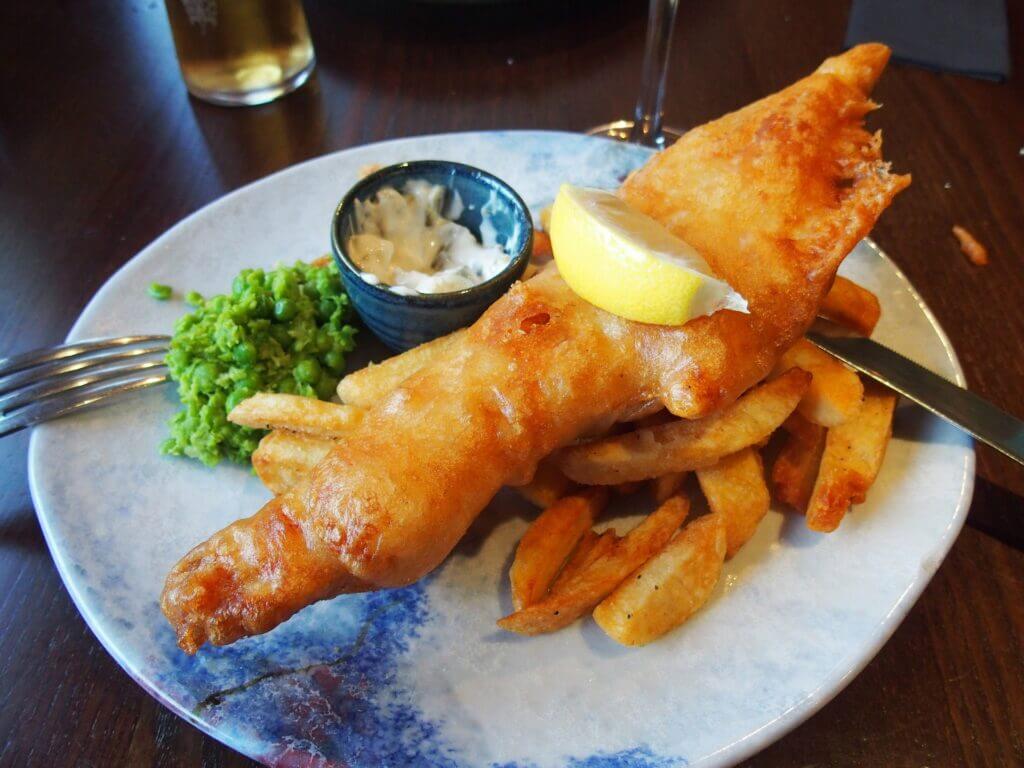 White Wines
Sauvignon Blanc is a wine that has naturally high acidity and citrus-driven flavors, which is perfect for standing up to all of that crunchy texture of the batter and chips. Lemons are often squeezed onto the fish to give the dish some freshness…this freshness is shared with Sauvignon Blanc. If you enjoy your fish and chips with tartar sauce, Sauvignon Blanc is also zippy enough to cut through the creaminess, while complimenting the tangy flavors found in the sauce.
Fish recommended: Halibut, Ono, Haddock, Cod
Unoaked Chardonnay such as a Chablis is an ideal wine due to it's tart acidity and light bodied flavors of citrus and salinity. The clean, crisp texture of the wine will surely have no problem cutting through the rich batter and deep fried chips, making the entire meal simply scrumptious.
Fish recommended: Cod, Pollock, Hoki, Mahi Mahi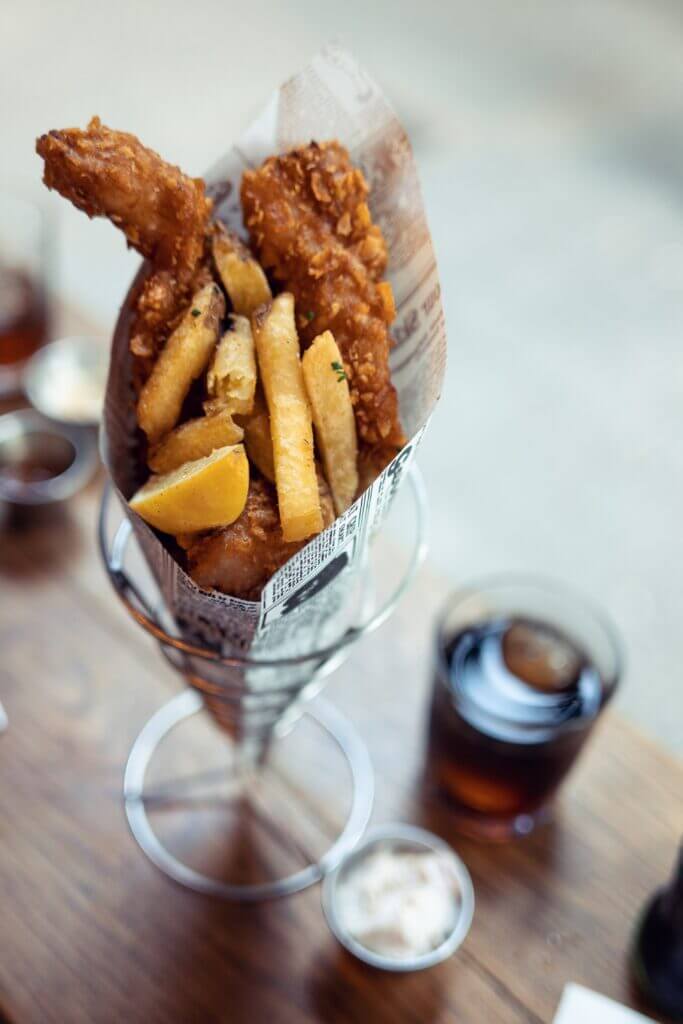 Chenin Blanc wines, such as ones that hail from South Africa have that gorgeous, racy freshness and expressive flavors like quince, dried tea, pears, and green apple. This enticing wine will capture and lift up all of the flavors of the fish, while balancing the bold textures with it's pronounced acid. A pairing that is truly hard to resist.
Fish recommended: Halibut, Haddock, Barramundi, Ono
Assyrtiko is not as well-known as other grape varieties, but so worth trying. This grape is a Greek native, originating in Santorini. Similar to Sauvignon Blanc, it has pronounced lemon and citrus notes, but could also carry more complex notes of jasmine and ginger. With it's mouth-watering acidity and light body, it is literal perfection with deep fried fish, as well as other deep fried seafood, such as octopus and calamari.
Fish recommended: Cod, Haddock, Pollock, Mahi Mahi
Red Wines
White and sparkling wines traditionally pair much better with fish and chips than red wines do. However, dedicated red wine lovers are in luck with a couple of good options available…
Beaujolais Nouveau is made from one of the lightest grape varieties in the world, Gamay. Beaujolais Nouveau is meant to be consumed within 6 months of being bottled, hence the word, Nouveau (French for newly developed). This results in fresh, fruity, vibrant wine that is great for enjoying with fish and chips.
Lambrusco has a reputation of being a fun, sparkling, sweet red wine. While this is true, Lambrusco is produced in a dry style as well. With delightful, fruity aromas and its bubbles just prickling the tongue, this is the epitome of adult's grape soda.
Popular Side Dishes to Enjoy with Your Next Fishy Feast
Mushy Peas go with fish and chips like peas and carrots. Particularly popular in Northern UK, this is a must-have with fish and chips. Traditional mushy peas are made by soaking dried Marrowfat peas in water with a little baking soda for about 12 hours. Then they are simmered with water and salt until they reach the right consistency…and that's it!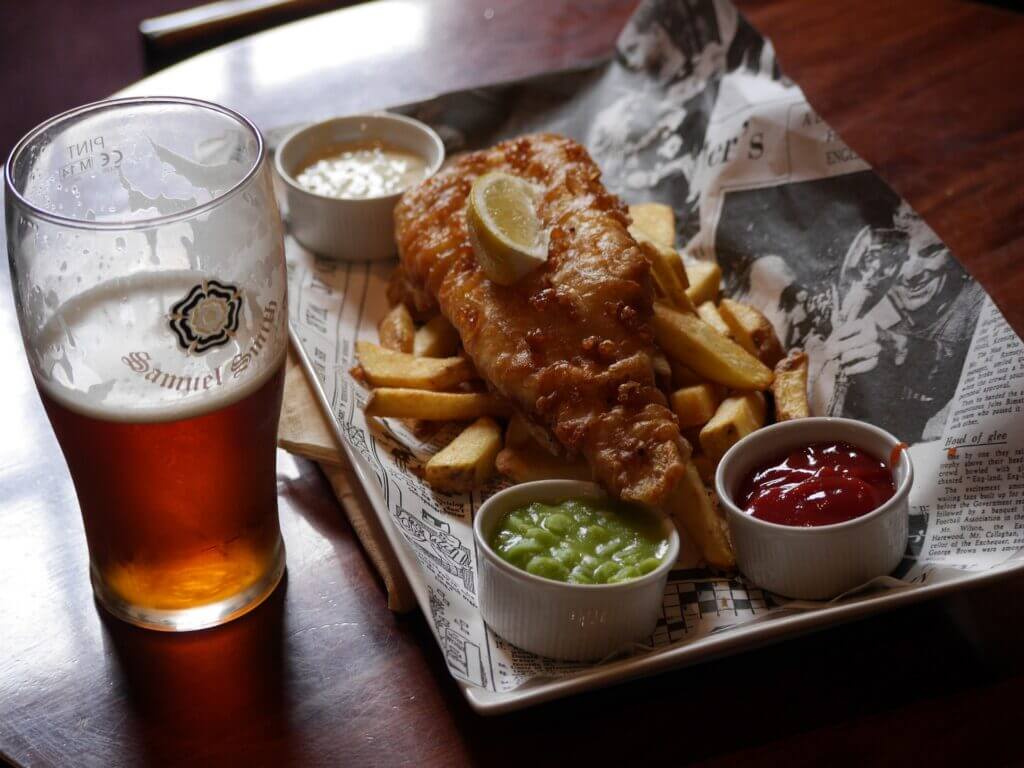 Coleslaw is one of America's favorite 'salads', if you can call it that. Similar to the fish and chips texture, the shredded cabbage and carrots have an excellent crunch, while simultaneously having a creamy mouth-feel from the mayonnaise-based sauce.
Mushy Pea Fritters is another famous side dish that hails from the UK. Mushy pea fritters are exactly what you're thinking, mushy peas that are formed into small patties, breaded, then deep fried. There's something about peas with fish and chips that are just irresistible.
With these wine pairings and ultimate side accompaniments, your next casual fish and chips meal will be sure to draw some extra attention. After all, there is nothing tastier than simplicity.
Cheers!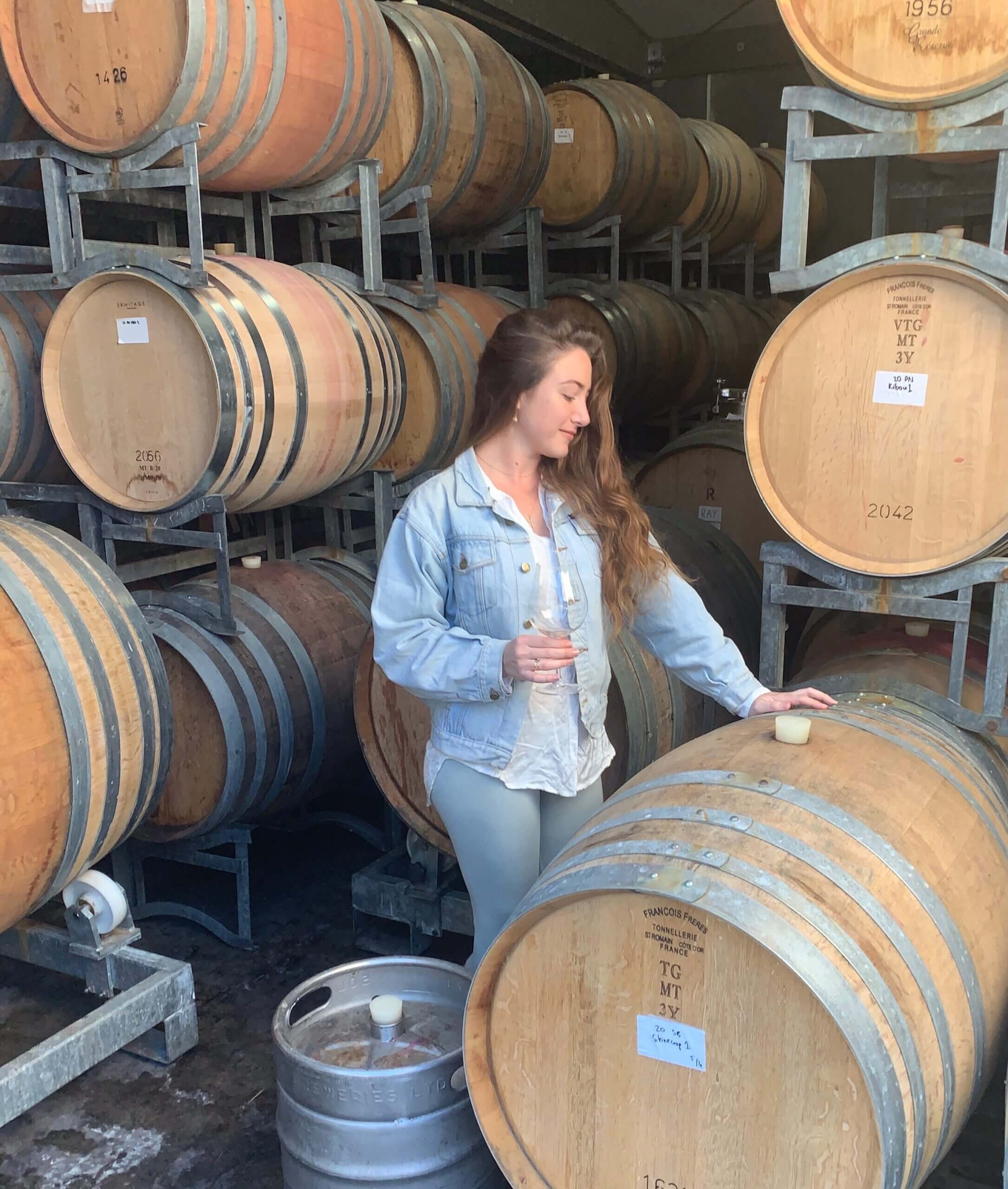 Katarina Jelks is a professionally trained sommelier from Hawaii. She received her Wine & Management Diploma from Le Cordon Bleu in Paris. Her experience working across the wine industry, in locations all around the world (France, Australia, New Zealand, the US & more), has resulted in a global perspective. She loves sharing her passion with others and helping them to chase their thirst for interesting wine and great food.